They wanted to rob an Uber driver, but the scuffle over the gun led them to murder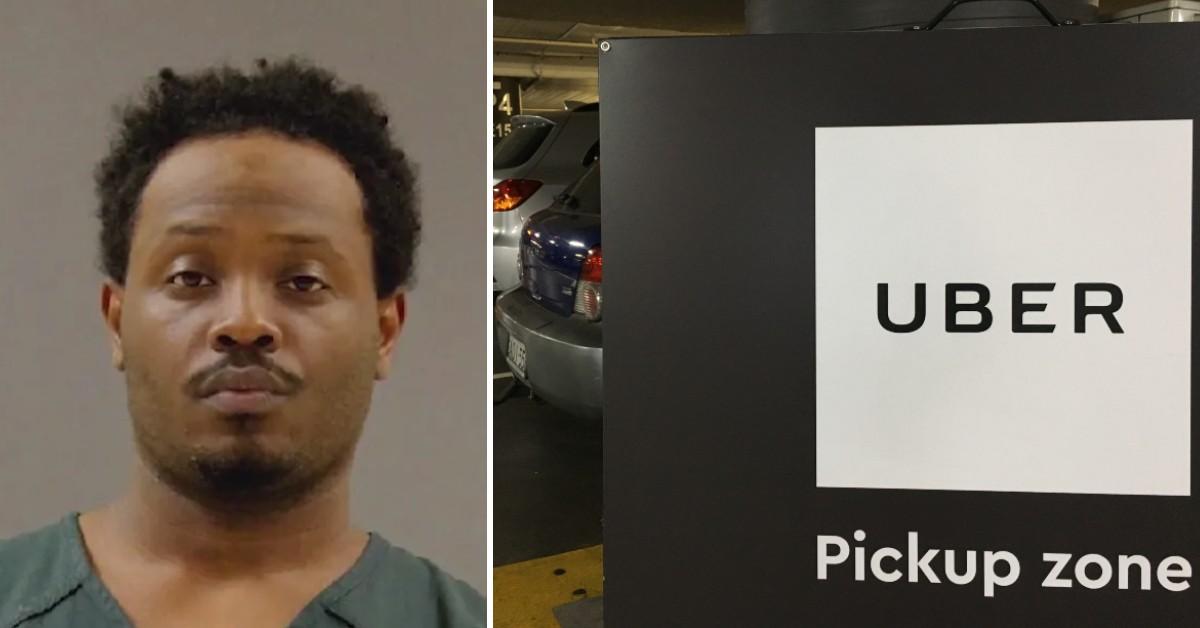 A botched robbery by a Charlotte man led to an Uber driver's throat being slit. The man who pulled the knife across the victim's neck will now spend the rest of his life in prison.
North Carolina Superior Court Judge Lou Trosch sentenced Diontray Adams, 29, to a mandatory life sentence without parole on August 11 for the murder of Marlo Johnis Medina-Chevez, 44.
Article continues below advertisement
In less than an hour, Adams was found guilty and convicted by a jury after closing arguments for first-degree murder and robbery with a dangerous weapon.
According to WSOCTV.com, on May 20, 2017, Medina-Chevez left his home after pleas from his wife to stay at home. Instead, he insisted he had to make some short trips to make extra cash. Medina-Chevez was last seen alive by his family driving his blue Nissan Pathfinder for a customer pick-up.
He never made it back home.
Article continues below advertisement
The same day, Adams and a co-defendant, James Aaron Stevens, planned to rob an Uber driver. Unfortunately, Medina-Chevez responded to the fair pick-up. When they went into the truck, Adams pulled out a BB gun and pointed it at the driver. A struggle for the gun ensued between Medina-Chevez and Adams. Soon, the defendant overpowered Medina-Chevez, pulled him to the backseat, and slit his throat.
Then, Adams and Stevens drove the victim's truck and dropped Medina-Chevez's body in an isolated field in South Carolina. By this time, Medina-Chevez's family had reported him missing to the Charlotte- Mecklenburg police department, investigators discovered the victim's credit card was used in Maryland.
Article continues below advertisement
Maryland authorities arrested Adams and Stevens two days later after they were pulled over near the Chesapeake Bay Bridge. In addition, investigators had traced the whereabouts of the defendants to the Rock Hill area in South Carolina, where a K-9 unit had discovered the victim's body.
The victim's feet and hands were bound with duct tape.
During the trial, workers in the court's clerk office tested positive for Covid-19. Hence, most of the courthouse was shut down. However, he decided to continue with the trial. Otherwise, Trosch would have had to start the entire trial again after the pandemic subsided.
Article continues below advertisement
Stephens was a key prosecution's witness after he previously pleaded guilty to second-degree murder and robbery with a dangerous weapon.
"... All parties believed a trial of this significance already in progress could be allowed to resume safely for its final stages. While our community's court system continues to grapple with this pandemic, we are happy to see that the painful wait for justice for Mr. Medina-Chevez's family has finally come to an end," said Mecklenburg County District Attorney Spencer Merriweather in a statement, according to The Charlotte Observer.
The victim's wife Elsa Medina thanked her community and supporters for the love she felt and described how glad the trial was over.
Become a Front Page Detective
Sign up to receive breaking
Front Page Detectives
news and exclusive investigations.
More Stories