He stabbed four employees of his residence's management company more than 100 times. Then he shot them.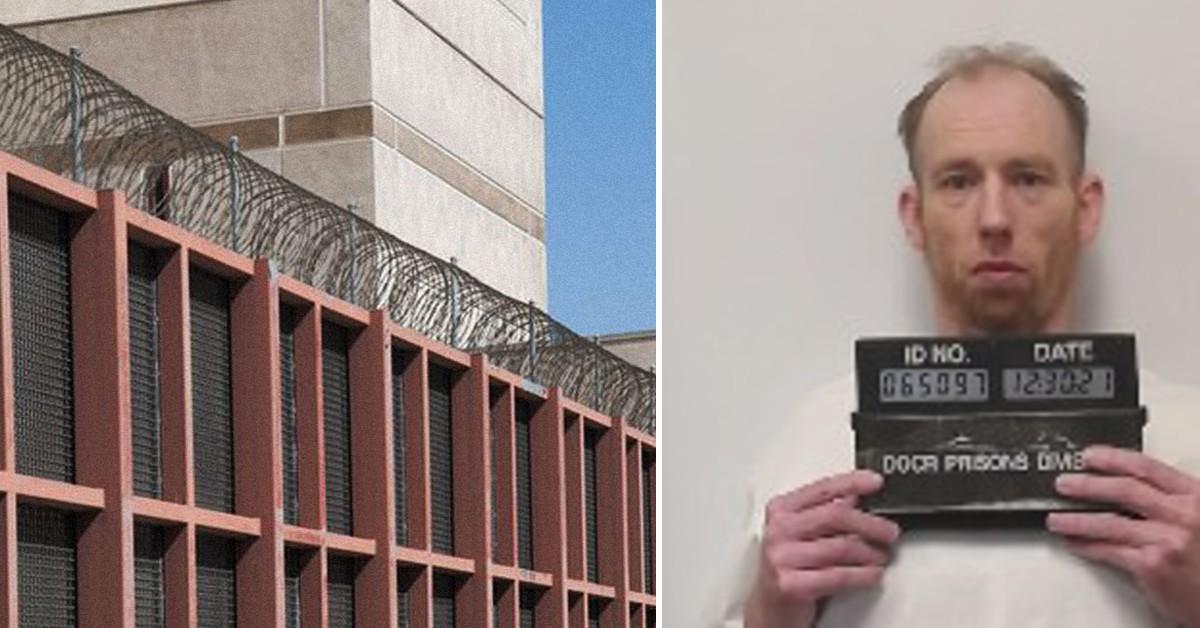 A North Dakota man stabbed and fatally shot four employees of his residence's management company. Yet, he remains adamant he is not a monster.
He will now spend the rest of his life behind bars.
Article continues below advertisement
Recently, South Central District Judge David E. Riech handed Chad Isaak, 47, four life consecutive life terms without the possibility of parole for the shooting and stabbing deaths of Robert Fackler, 52, Adam Fuehrer, 42, William Cobb Jr., 50, and his wife, Lois Cobb, 45. Isaak was found guilty and convicted by a jury for first-degree murder, burglary, unlawful entry into a vehicle and one count of unauthorized use of a vehicle.
North Dakota has no death penalty.
On April 1, 2019, Isaak, who lived in a Washburn, North Dakota, property managed by RJR Maintenance and Management, went to the company's building in Mandan, North Dakota. There, Fackler, who was the co-owner of the company, the Cobbs and Fuehrer suffered over 100 stabs and fatal gunshots by the defendant.
Article continues below advertisement
"He hasn't shown remorse. That leads us to believe that he is capable of committing these same acts. There was absolutely no mercy shown. There was no heat of the moment. It was preplanned, premeditated and cold-blooded murder, judge," said Assistant State's Attorney Gabrielle Goter, according to New York Times.
Prosecutors demonstrated to the jury during the three-week trial that the Navy veteran who made a living as a chiropractor waited for the victims and attempted to clean up the evidence. Video footage of surveillance cameras captured Isaak's white pickup truck's movement from Washburn to Mandan on the day of the murders.
Article continues below advertisement
In addition, a knife was found in the defendant's washing machine, gun parts in his freezer and the victim's DNA on his clothing and inside of his truck.
On the other hand, Isaak's defense lawyer Jesse Walstad casted doubt on the prosecution's case, arguing the police never considered other suspects and disgruntled tenants with motives, such as the ex-husband of a woman who had an affair with Fakler. Furthermore, he argued his client's life sentences should be served concurrently, leaving the fate of his release to the North Dakota Parole Board.
Reich disagreed, and instead, he told the court the life sentences were warranted in recognition of each victim, which drew applause from the victim's families.
Article continues below advertisement
"I don't want another family to experience what we have. The brutality and extremity of the actions you carried out are enough for you to be locked away. You have taken entire lifetimes away, and I hope you have nightmares," said Fakler's daughter in tears during the victim impact statement, according to NBC News.
The defendant addressed the court briefly by stating he was not a monster. However, Isaak's defense team admitted during the trial it was one of the most heinous crimes in North Dakota's history.
To date, authorities do not have a motive for the quadruple homicide.
Become a Front Page Detective
Sign up to receive breaking
Front Page Detectives
news and exclusive investigations.
More Stories