NY DOCTOR KEPT PEDDLING PAINKILLERS TO PATIENTS EVEN AFTER 5 DEATHS, OFFICIALS SAY. NOW, HE FACES MURDER CHARGES.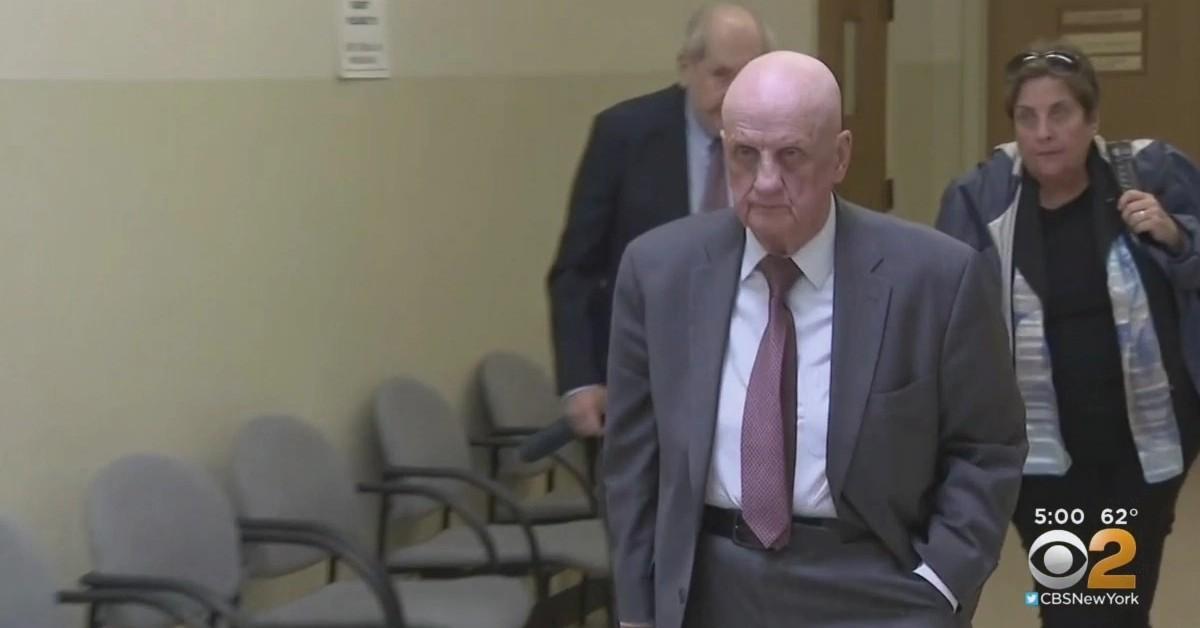 A New York doctor allegedly ignored repeated warnings and continued to prescribe massive quantities of opioids and other drugs to patients between 2016 and 2018, killing five of them and endangering the lives of six others.
Now, authorities charged Dr. George Blatti with five counts of second-degree murder and 11 counts of reckless endangerment.
Article continues below advertisement
This is the first time a doctor has been charged under New York State law with second-degree murder under the theory of depraved indifference to human life, according to prosecutors.
The Nassau County District Attorney Madeline Singas said, "This doctor's prescription pad was as lethal as any murder weapon."
Blatti, 75, was a general practitioner who was originally licensed to practice medicine in 1976. He had no specialized training or accreditation in pain management. He even maintained a makeshift office in a former Radio Shack.
Article continues below advertisement
According to a previous press release, Blatti was arrested in April 2019 and arraigned on a 54-count indictment, which included 22 counts of criminal sale of a prescription for a controlled substance, six counts of forgery and 22 counts of criminal diversion of prescription medications and prescriptions.
Blatti met customers at the former Radio Shack location through 2019, according to the original indictment. After he lost that space, he saw patients in his car, prescribing medications from parking lots with no examinations.
Patients who were addicted to opioids would go to Blatti with their requests for controlled medications and he would prescribe drugs with no medical history review or exam, according to authorities. Blatti would also bill insurances and accept cash payments.
Officials went on to say that Blatti would even prescribe opioid painkillers at patients' request to people he had never met.
Article continues below advertisement
Blatti used paper prescriptions pursuant to a waiver issued by the New York State Health Commissioner. This allowed him to avoid using the state's secure electronic prescription system, which is generally required and provides a greater oversight.
Blatti knew of the deadly danger his actions were placing on his patients, according to investigators. Through his own inquiries, he learned that several patients had died.
Despite those deaths and even pleas from patients' family members demanding he stop, Blatti kept prescribing. He ignored documented overdoses and illicit drug use documented in his patients' medical records.
Blatti ignored stacks of warnings from pharmacies, insurers and Medicaid regarding excessive opioid prescriptions. He even refused at least three patients' pleas to stop opioid use, as he prescribed them even more painkillers instead of helping them fight their addictions.
These new charges will be consolidated and supersede the 2019 indictment. Blatti voluntarily surrendered his medical license to New York State authorities back in 2019 after the initial investigation began.
Become a Front Page Detective
Sign up to receive breaking
Front Page Detectives
news and exclusive investigations.
More Stories