CHARGES DISMISSED AGAINST 'CENTRAL PARK KAREN' WHO CALLED POLICE OVER BLACK MAN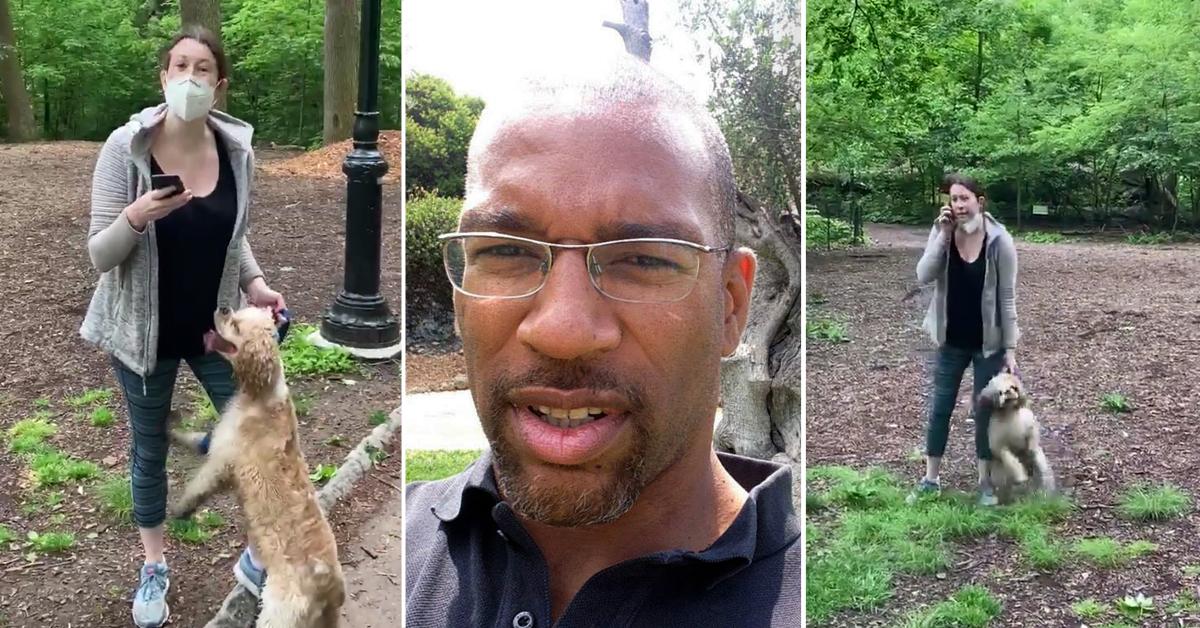 The woman known as "Central Park Karen" for claiming a Black man watching birds in Central Park was threatening her had her charges dismissed.
Article continues below advertisement
The Manhattan (New York) District's Attorney Office announced this week they were dismissing charges against Amy Cooper. A judge approved the dismissal. She was initially charged with filing a false police report.
Article continues below advertisement
Cooper came to national prominence in May 2020 in a video that showed her in Central Park with her dog. In the footage, she is on the phone with police saying a Black man threatened her. She was fired from her job after the video was posted on social media and went viral.
Prosecutors say they determined the incident was between Cooper and a man, Christian Cooper.
"After Mr. Cooper left, the defendant received a follow-up call from the police who were trying to determine exactly where she was and what happened. The defendant then reported that the same man tried to assault her and her dog, a statement that was objectively not true," Assistant D.A. Joan Illuzzi said in a statement.
Article continues below advertisement
Officers arrived and asked if the man tried to hurt her, the statement reads. Amy Cooper said he did not and the incident was quickly resolved.
Christian Cooper did not cooperate in the investigation, Illuzzi noted, but prosecutors determined the crime "wasn't solely against one individual but was a threat to the community if allowed to go unchecked.
"The simple principle is that one cannot use the police to threaten another and in this case, in a racially offensive and charged manner," the statement noted.
Because Amy Cooper lacked a criminal background and it was a misdemeanor case, prosecutors offered her an alternative resolution instead of jail time. That included a program through the Manhattan Justice Opportunities where Amy Cooper went to the Critical Therapy Center. There, they provided psychoeducation and therapy related to racial situations.
Article continues below advertisement
"Psychoeducation about racial equity is woven into each therapy session to prompt understanding and reflection," the statement reads.
Amy Cooper completed five sessions, and her therapist reported it was "a moving experience."
With the competition of the program, prosecutors decided to drop the charges. On Tuesday, Amy Coopers' lawyer Robert Barnes posted a statement on Twitter.
"After a thorough & honest inquiry, the New York DA's office dismissed all charges today against #AmyCooper. We thank them for their integrity & concur w/ the outcome. Others rushed to the wrong conclusion based on inadequate investigation & they may yet face legal consequences."
Become a Front Page Detective
Sign up to receive breaking
Front Page Detectives
news and exclusive investigations.
More Stories