'Charlie Chop-Off' mutilated and killed boys in Harlem in 1970s and was never caught. Or was he?
March 9, 1972, in Harlem, New York was still a place of deep culture, it had seen some dark times, with drug addictions spiraling to 10 times the average New York City rate and the middle class taking flight to other boroughs and suburbs. Left behind were the poor, with almost two-thirds of households bringing in less than $10,000. Vacant lots peppered the famous streets, and subsequently, the area had one of the highest crime rates in the city.
Article continues below advertisement
Despite the bright colors of the fashion, all yellows, purple, and tartan, Harlem was gloomy and drenched in the rain, yet, few could envision the horror of what was about to transpire. On a rooftop at 222 East 121st Street, just two blocks from his home, lay the body of 8-year-old Douglas Owens in a pool of blood. He'd been stabbed 38 times in the neck, chest and back, and his shoes had been removed. The young boy's penis had been slashed and almost severed, still attached to the body by a flap of skin. It was a furious attack, and there was some evidence he may have been sexually assaulted.
Just two weeks later, on March 26, police received an anonymous phone tip that claimed to identify the killer as Erno Soto. A few years prior, Soto's wife had left him, and when he attempted to reconcile with her, he found that she had had a child with a Black man, the Sotos being Puerto Rican. While Soto publicly presented that he was not bothered by the fact, privately, he was enraged, with his behavior becoming increasingly erratic. Suffering a mental health crisis, he was committed to Manhattan State Hospital in 1969, 1970, and sporadically after that for his bouts of uncontrollable violence.
The tip was ignored, and on April 20, it would seem to have been a fatal mistake when an unnamed 10-year-old was sodomized and gutted on a roof two miles away, his penis being hacked off and carried away. It had been a rainy day, and the victim's shoes had been removed as with the first case. Amazingly, he survived the attack, and eventually, police found the genitals in a nearby park where a group of children were playing with them.
Article continues below advertisement
The victim, who'd been running errands at the time, described to police of the man who had attacked him, telling them he was in his late 30s, either Hispanic or Italian, and had skin that was neither dark nor fair but pockmarked. He was thin, may have walked with a limp, and had dark hair. Two features stood out from the description, a mole on the left side of his face and unusual black marks on the left of his chin. The assailant had called himself "Michael" and lured the boy away with the promise of 50 cents if he followed him.
The increased violence of the attack is atypical of a lust killer. These killers search for sexual gratification through the killing, with features such as death during a sexual act and sexual mutilation being prevalent. Sexual torture is also common, used to humiliate and degrade the victim. Fantasies are a vital aspect of lust killers, with this fantasy evolving and never being fulfilled, becoming increasingly violent as the murderer attempts to fulfill this fantasy.
The choice of victim reflects something that the perpetrator has found sexually attractive, giving the killer their ideal victim type. and leading them to pass up easier potential targets as they don't fit this type. In the case of "Charlie Chop-Off," this is young Black boys, and on Oct. 23, he would strike again, stabbing Wendell Hubbard to death on the roof of his own home at 2013 Fifth Avenue near 125th Street, just six blocks from where Owens had been slain. He was stabbed 17 times in the neck, chest and abdomen; his penis was severed and carried away.
Article continues below advertisement
A BREAK IN ATTACKS
It would be 1973 before the killer struck again, almost one year to the day since the killing of Owens. It was March 7, and this time to the victim was 9-year-old Puerto Rican Luis Ortiz, who had been on an errand to the corner store to buy milk and bread. Unlike the other victims, he was found in the basement stairwell at 200 West 106th Street, not on a rooftop, but there seemed little doubt that he was a victim of the killer, being killed just one block away from where the surviving victim was attacked. He was stabbed 38 times, and his penis was again missing. The suspect was dark-skinned, it seems likely that he was mistaken for being Black.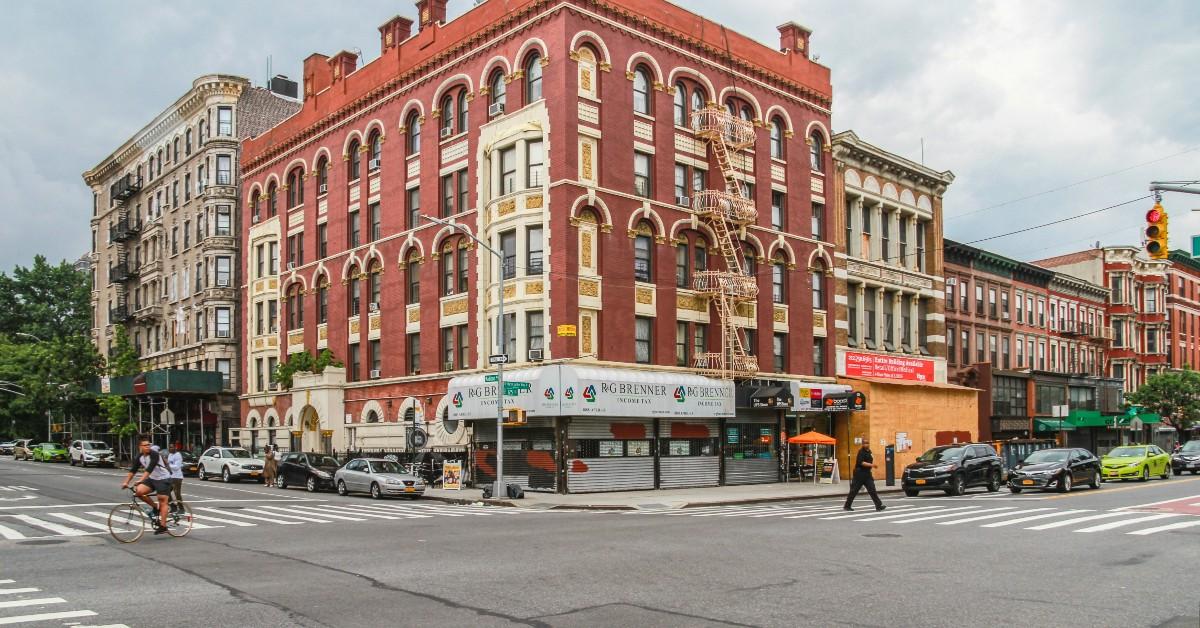 Article continues below advertisement
Speaking with the New York Times, a mother of two boys told of the fear now running through the local community. The unnamed woman said, "Everybody is upset, very upset," adding that "You used to be fairly casual when your child didn't come home after school, and say, 'Yes, he went off to somebody's house to play.' But now you call that person immediately to see if your child is there."
The murder and perceived police inactivity on the case led to a public protest by residents, with public meetings held and children making a video to warn others not to talk to strangers. Feelings ran high, and investigators eventually created a new 10-person homicide task force to deal with the slayings, with 50 detectives in total on the case.
There were door-to-door searches from 86th to 110th Street, more than 300 tips came in, and more than 150 unique individuals were investigated and interviewed. Police also reviewed nearly 10,000 police records on known child sex offenders and even asked Interpol for files, believing that the suspect may have been a foreign national, all coming up with nothing. A new montage was released from witnesses who'd been in the area, with reports confirming the description from the surviving victim.
Sgt. Edmund Klan of the Fifth District homicide‐assault squad was placed in charge of the investigation alongside Sgt. Gerald McQueen. Speaking with the New York Times Klan said, "It's like looking for a needle in a haystack, but needles have been found in haystacks before," adding he was "optimistic" of a break in the case.
Article continues below advertisement
Despite the protests, many in the local community were supportive of the police effort while perhaps not feeling optimistic that the suspect would be apprehended, having a long history of being treated as second-class citizens when it came to investigating crime.
Amidst poor Black and Puerto Rican communities, which the city had long ignored or marginalized, it was an understandable reaction. Also speaking with the Times, Barbara Rosenthal, who lived on the street where Ortiz was killed, explained the fear of the police was nearly as great as the fear of the killer. She said, "My kids started screaming, 'Mom, Mom,' and when I looked through the peephole, and the men said they were the police, I told them they must be kidding if they thought I was going to open the door."
Article continues below advertisement
Meanwhile, reports appearing in the press claimed that local fears had led to residents and even children arming themselves. Indeed, the killings profoundly affected children in the area, with parents reporting nightmares and teachers saying they had found pupils acting out the murders on the playground. Some children started walking with a limp like the suspect, attempting to frighten or impress their classmates. Local children gave the attacker the macabre nickname "Charlie Chop Off," and the press ran with it.
TENSIONS BOIL OVER
After being seen loitering in the area, Luis Alberto Gonzalez was questioned at the Seventh Precinct station about the case, fitting the attacker's description. Police ascertained he had nothing to do with the killings, but the suspect's presence led to angry locals surrounding the station and demanding that the suspect be handed over to them.
Police erected barricades, but they were quickly stormed, and rioters scaled the station's roof and onto police cruisers. Some called it a lynch mob as tensions threatened to boil over, with traffic diverted and news crews rushing to the scene. Eventually, Gonzalez had to be smuggled out of the station disguised as a police officer.
Article continues below advertisement
Tensions lowered, but the community was still on alert, chasing one man who fit the description out of the area and into the river. Meanwhile, in May, Soto was arrested for molesting a child on the Lower East Side. Nobody made a connection with what happened next.
A subsequent murder on Aug. 17 would show more new features that were new from the killer. Eight-year-old Steven Cropper was killed on a Lower East Side tenement rooftop, his body being discovered by a woman walking her dog. While the killing taking place on a roof was familiar, this time, he wasn't stabbed and was instead slashed repeatedly with a razor. There was no damage to the genitals, yet his body had been posed in a sexually suggestive manner. Once again, his shoes had been removed.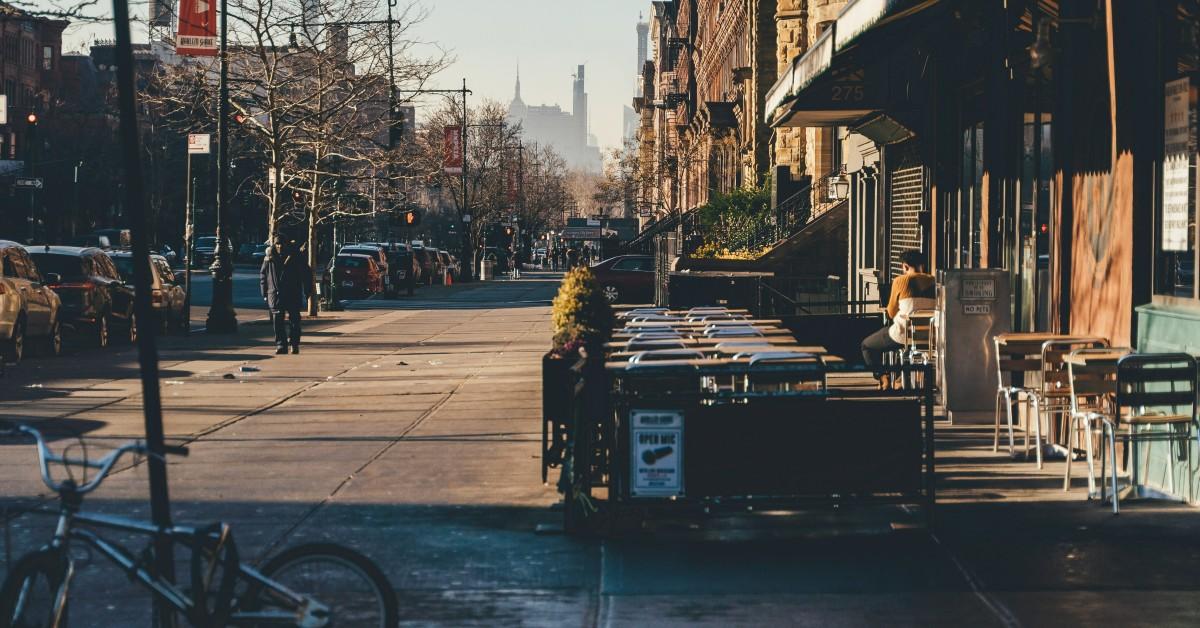 Article continues below advertisement
An artery in the arm was slashed, and the cuts to the chest were so bad they were said to resemble "mincemeat." Reports suggested that the slashing had been done in an "X" shape. Speaking to the New York Times Lt. Louis Karcher noted that "I've been in his business a long time, and I've seldom seen anything like it."
Cropper had last been seen by his mother an hour before he left their apartment to play, with the body being found at 5:30 p.m.. At the time, witnesses in the area reported seeing a limping man running from the building where Cropper was located, the description tallying with earlier reports and the composite sketch.
Yet, despite this, police suspected the killing wasn't one of "the Charlie Chop-Off" series, not only noting the very different nature of the attack but that it had happened in a completely different area of the city. The other killings had all taken place either in the Harlem area. However, they finally laid it at his door as they believed it to be too coincidental that there might be two men killing young Black boys in New York at the time, particularly given the rooftop location and the description given by witnesses.
Article continues below advertisement
BEST SUSPECT YET
On Aug. 20, police would have their best suspect yet when they arrested Daniel Olivo on charges of sexually assaulting a 5-year-old Puerto Rican boy in a Bronx park at 172d Street and Sheridan Expressway, in the Morrisania section. Mario Merola, the Bronx district attorney, said Olivo fit the description of the suspect in the Cropper case and the earlier killings but emphasized that no link had yet been made by police. He was Hispanic, thin, had a pockmarked face and had a limp. Despite the suggestive appearance and the allegations against him, Olivo was dismissed from the inquiry when it was discovered he had alibis for the killings and wasn't even in the city.
After a lull in activity, the murderer would seemingly get his comeuppance on May 15, 1974, when Soto attempted to abduct a Puerto Rican boy and let him slip from his grasp. The screaming boy ran from his would-be kidnapper and, remembering the highly publicized murders, Soto was quickly surrounded by neighbors and detained until police arrived. He was charged with the kidnapping and immediately under suspicion of being "Charlie Chop Off."
Soto already had a rap sheet, having spent a total of 11 years in prison. Alongside being institutionalized for his violence, he had been arrested on several occasions for burglary and drug possession, being treated for heroin addiction. Suggestively, Manhattan State Hospital was not far from where some of the bodies had been found, and he had relatives in the area where other boys were killed.
Article continues below advertisement
Under intense questioning at Bellevue hospital, where he had been sent for observation, Soto broke and admitted to killing Cropper, claiming God had told him he must turn little boys into girls. Soto's explanation that he was on a mission from God tallies with what psychiatrists would say, judging that he had "become violent with grandiose religious delusions."
The Manhattan State Hospital State Hospital diagnosed Soto with schizophrenia which can give the patient psychotic symptoms, including hallucinations, delusions and thought disorder. Hearing voices that the patient believes to be from religious figures is not uncommon.
Dr. Harvey Schlossberg, the Police Department's psychologist, had believed the killer was a lust killer, stating publicly before the arrest that "symbolically, it's an orgasm—it's really quite sexual."
Article continues below advertisement
Schlossberg added the murderer was probably psychotic, afraid of women and would have latent homosexual feelings, becoming angry at these feelings and castrating the boys in disgust, attempting to make them girls. He also believed that two of the killings happening at the same time of year had been significant.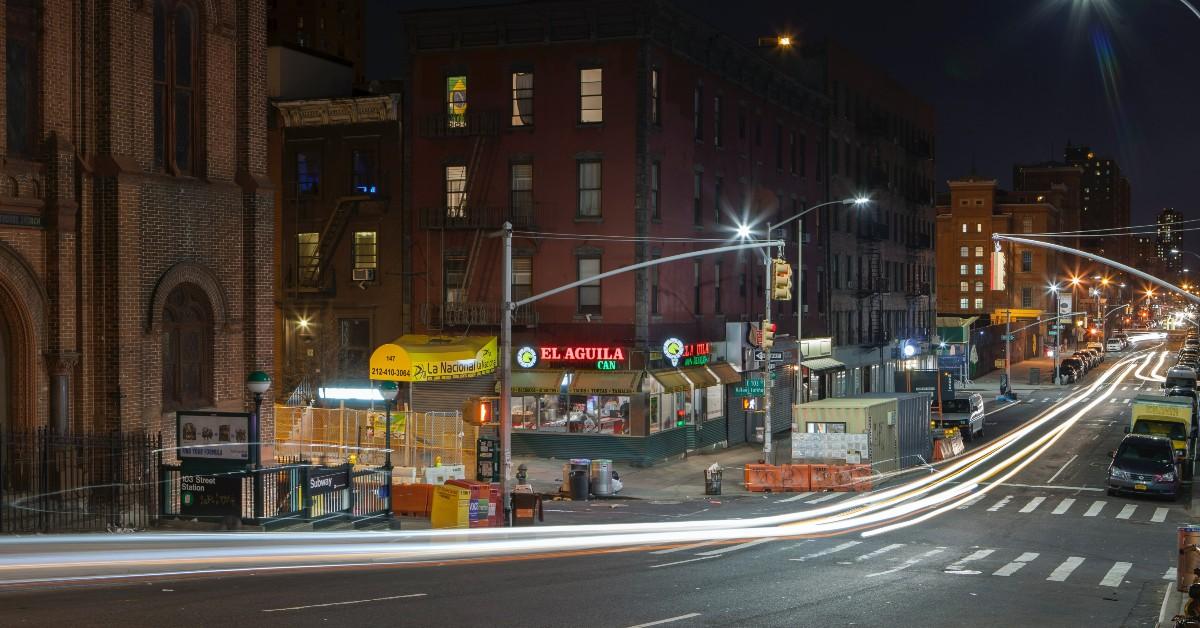 Article continues below advertisement
However, while there doesn't seem to be any doubts about Soto being the killer of Cropper, it's perhaps worth noting that the only surviving victim couldn't pick him out of a lineup, saying only that his appearance was similar to his attacker.
Equally, the murder he confessed to was the most different from the rest in the series. In some respects, the murder of Cropper was bundled with the Charlie series, with some believing it was simply convenient to do so. A different weapon was used in the crime, and the genitals were intact, which doesn't fit with Soto's claimed reasoning of turning boys into girls.
Interestingly, the police publicly dismissed Soto as a suspect in all the killings except Cropper, yet they seem to have changed their minds afterward, considering the affair at a conclusion.
Indicted for Cropper's murder in 1976, Soto was deemed not guilty by way of insanity at a nonjury trial at the State Supreme Court. He was confirmed as having schizophrenia and was permanently committed to a state mental institution for the criminally insane. A psychiatrist at the trial described him as a "walking time bomb."
Article continues below advertisement
At this trial, it was revealed that just three days after the killing of Owens, Soto was committed to the Manhattan State Hospital as he had "become violent with grandiose religious delusions." Whether he was discharged or escaped, he was again not at the hospital when the surviving victim was attacked. He returned again afterward but was released three days later despite hospital records stating that he was still in a psychotic state and "so out of it he can't give useful information." He wouldn't be admitted again until April of 1973 after the murders of Hubbard and Ortiz.
When questions were asked at the Manhattan State Hospital regarding his whereabouts for the Cropper killing, officials stated that Soto had been confined on that date. However, they admitted that he regularly left the facility, and they couldn't guarantee he'd not been at large. Indeed, despite hospital records clearly stating he was "psychotic" when discharged, director Dr. Stephen Rachlin said he wasn't familiar with Soto's case, and he assumed "that when he was released, he was not deemed to be dangerous."
While nobody has ever been found guilty of the murders and the case officially remains open, authorities are satisfied that with no more killings taking place after his capture, that Soto was their man. While due to privacy laws, we can't be sure, Soto is still believed to be incarcerated in a high-security institution and is unlikely ever to be released.
Become a Front Page Detective
Sign up to receive breaking
Front Page Detectives
news and exclusive investigations.
More Stories