They Mistook An Innocent Teen For A Rival Gang Member. Then, They Butchered Him In Front Of Bystanders.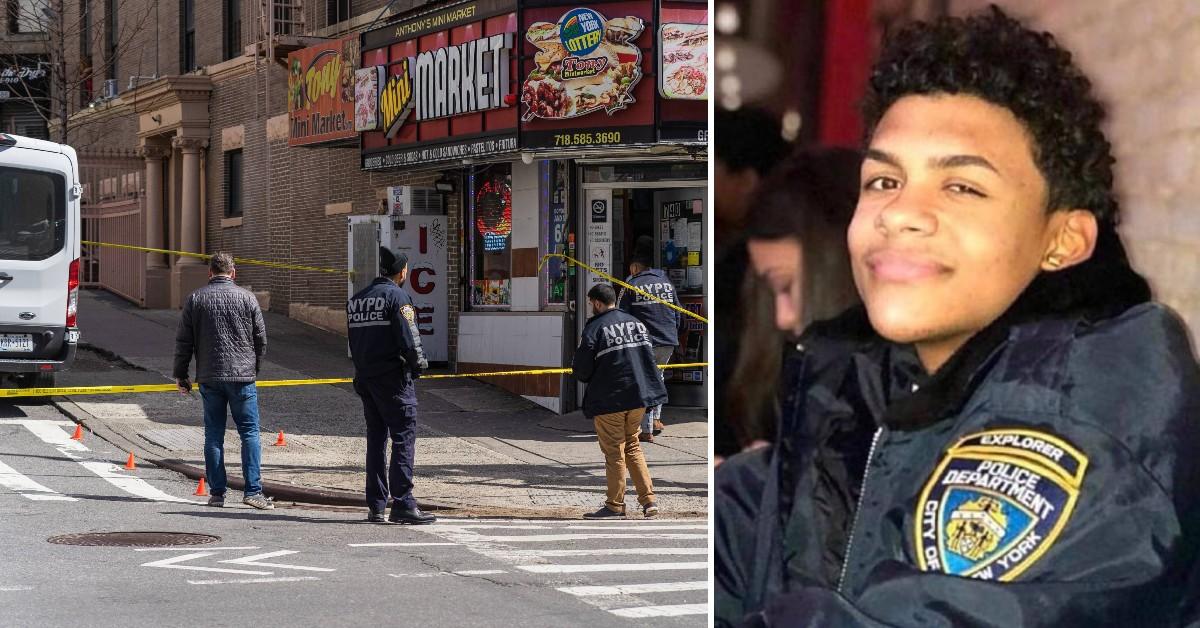 Two New York gang leaders mistook an innocent teen for a rival before butchering him on a public sidewalk.
Now, they will head to prison for decades.
Article continues below advertisement
Recently, the leader of the Los Sures street gang, a chapter of the Trinitario gang, Diego Suero, 33, and his lieutenant, Frederick Then, 24, were found guilty by a Bronx jury of second-degree murder. After a four-week trial, both men were convicted for the hacking and brutal death of 15 years old Lesandro "Junior" Guzman-Feliz at the Bronx Supreme Court.
The verdict against the defendants followed the convictions of five others involved in the killing.
"We said we would attain justice for Junior and this verdict does that, and hopefully brings some consolation to his family who have endured so much pain," said Bronx District Attorney Darcel Clark, according to Fox News.
Article continues below advertisement
On June 20, 2018, Sueros called his gang together for a retaliation bout against a rival gang, "Sunset". Soon, the pack zeroed in on Guzman-Feliz in a case of mistaken identity and chased him into a bodega at E. 183rd St. and Bathgate Ave in the Bronx borough of New York City.
While the victim tried to hide by the clerk's counter, the group dragged Guzman-Feliz out of the bodega, hacking him with a machete and knives as he defended himself. Later, Guzman-Feliz staggered to a hospital just three blocks from the crime scene, where he was declared dead. He had suffered several lacerations and a deep slash across his neck.
Article continues below advertisement
According to prosecutors, the gang members returned to Sueros' residence to stash away the murder weapons while he took one of the perpetrators to a barber shop to change his hair color.
While the assault was happening, Then watched from a distance and later called Suero to inform him the deed was done. Investigators later retrieved video footage from surveillance cameras that captured the vicious attack. At the time, the video had gone viral, shocking New Yorkers and sparking outrage in the community and internationally.
Article continues below advertisement
Investigators confirmed Guzman-Feliz had no gang affiliation and was involved with the NYPD Explorers program for children with aspirations to be police officers in the future.
"Thank you to all the jury people because they found them guilty and this is the jury protecting the community. This is justice, justice," said the victim's mother Leandra Feliz, according to CBS News.
Both men face 25 years to life in prison at their scheduled sentencing hearing in September.
Become a Front Page Detective
Sign up to receive breaking
Front Page Detectives
news and exclusive investigations.
More Stories