She Killed Her Newborn Baby and Nearly Got Away with It. Three Decades Later, DNA Did Her In.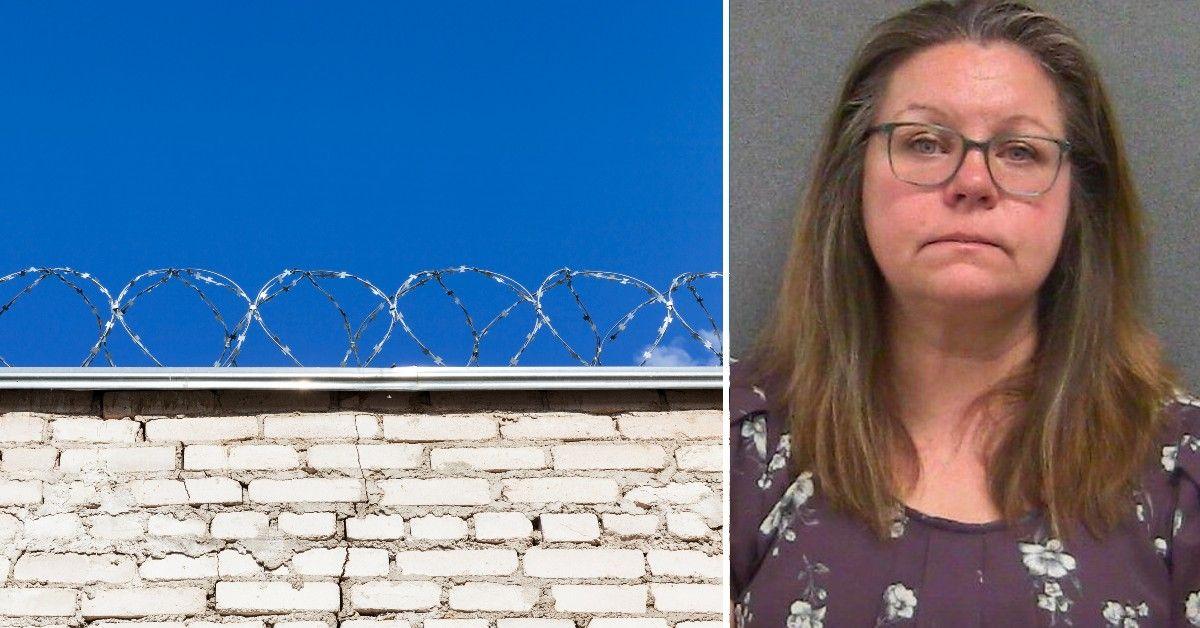 An Ohio woman took the life of her newborn baby, and then she moved on. Nearly three decades later, she was sent to prison, possibly for the rest of hers.
Article continues below advertisement
Recently in Ohio, Geauga County Judge David Ondrey sentenced Gail Eastwood Ritchey, 52, to life in prison with the possibility of parole for the death of her newborn baby boy. Ritchey was found guilty and convicted by a jury of murder.
However, they acquitted her of aggravated murder.
"Your wrongful efforts to conceal what happened in February 1993 did buy you 29 years of normal life where you got the chance to get married, raise children and do some good works. But ultimately, you gained that time on the back of a helpless infant, whose body you concealed in the woods. Ironically, Geauga's Child did more for you than you ever did for him probably," said Ondrey before sentencing the defendant, according to WKYC Studios.
Article continues below advertisement
On March 25, 1993, the mauled body of a newborn was found in a trash bag by two women who were delivering newspapers in Thompson Township, Ohio. An autopsy report was inconclusive on whether the child was born alive, but it established the baby went through a full-term pregnancy.
However, Ritchey's defense team argued the baby was stillborn.
At the time, well-meaning community members provided funds to provide a befitting burial for the child named "Geauga's Child" since nobody knew who his parents were, as FrontPageDetectives previously reported.
Article continues below advertisement
As a result, the case went cold until 2019, when Ritchey was identified through DNA genealogy. The technique involves taking a suspect's DNA and comparing it with the suspect's family members who had voluntarily submitted their DNA directly to authorities upon request or in various databases and depositories.
In this case, investigators got a match with a DNA profile submitted by Vernon Holden, a former Bay Village resident who now lives in Omaha, Nebraska. Holden had submitted his father-in-law's DNA on an ancestry platform. As a result, authorities zeroed in on the defendant, who is Holden's wife's third cousin. Later, she was arrested.
Article continues below advertisement
According to prosecutors, Ritchey told investigators she had given birth to the baby on the toilet before putting him in a trash bag and in the trunk of her car. Then, she drove to the woods, where she dumped the body. In addition, she admitted giving birth to another baby a year prior, whom she discarded in the same manner along Brush Avenue in Euclid, Ohio. However, the court did not allow jurors to hear about the first child due to concerns it would be prejudicial against the defendant.
"I think you knew what to do because you had done it before. Calling you a monster who deserves life imprisonment is not an exaggeration," said Ondrey, according to The News-Herald.
Ritchey claimed she was afraid to tell her parents because she was not married. However, she eventually married the newborn's father, and together they raised three other children who are now adults.
Ritchey will be eligible for parole after serving 15 years.
Become a Front Page Detective
Sign up to receive breaking
Front Page Detectives
news and exclusive investigations.
More Stories