The Murder Of 5-year-old Still Remains A Mystery, Even Though Her Pre-Teen Neighbor Was Once Convicted.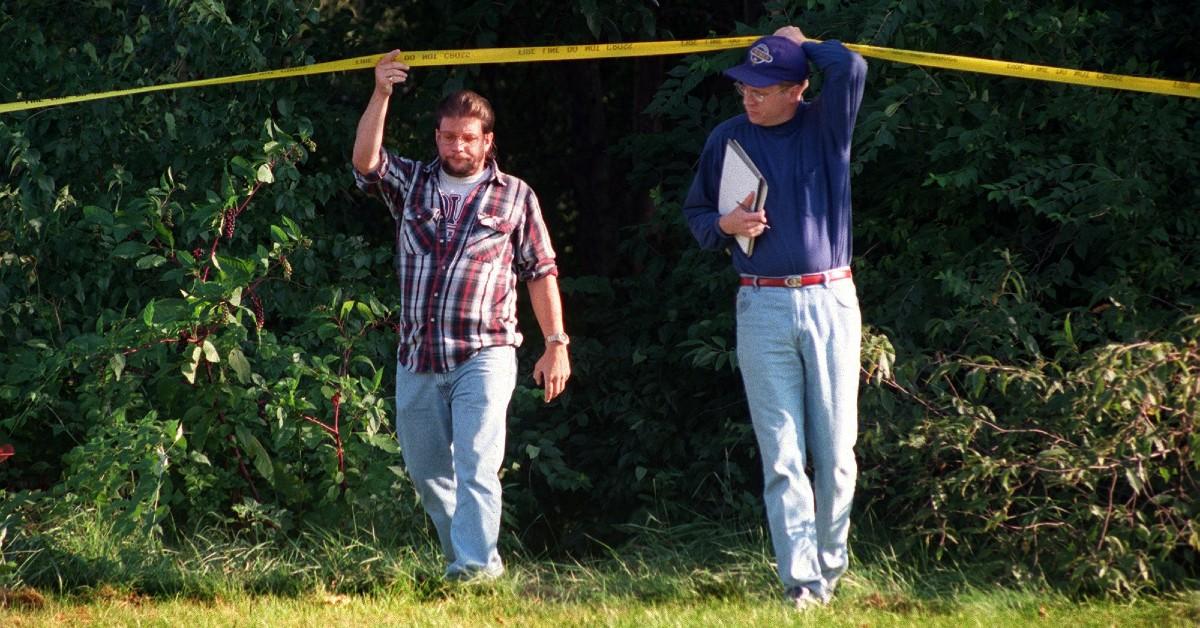 It was a day like any other in Ohio when 5-year-old Devan Duniver went missing on June 27, 1998. She had gone to play outside until her mother, Lori Duniver, got frantic when she didn't return home a couple of hours later.
A neighborhood search soon ensued with neighbors of the apartment complex, including 12-year-old Anthony Harris and his family.
Article continues below advertisement
A day passed until an off-duty EMS worker found her body in the woods behind the apartment. An autopsy report established the victim died due to seven stab wounds to her neck, which almost severed her carotid artery. However, during the investigation, authorities learned Harris had threatened Duniver previously.
As a result, he and his mother, Cynthia Harris, were brought in for police questioning under the guise of doing a voice stress test two weeks later.
Article continues below advertisement
THE INTERVIEW
At the police station, Anthony Harris was interrogated by Millersburg Police Chief Thomas Vaughn in a room fitted with a two-way mirror. Cynthia Harris watched her son face a barrage of questions without being privy to listen to the conversation. Anthony Harris denied his involvement in Duniver's death multiple times, but when told his admission would allow him to go home, he soon admitted to killing the victim by stabbing her twice.
"The investigator, he had basically told me that, 'If you confess to this murder you can go home.' It's like, 'OK. Well, I'm over here scared, so I want to go home,'" Anthony Harris said recalling the moment during an interview with "20/20," according to ABC News.
Article continues below advertisement
Upon asking the defendant for a written statement, Anthony Harris recanted his testimony and asked for his mother. Regardless, investigators charged the minor with Devan's murder.
THE TRIAL
Due to Harris' age, he was tried in a juvenile court, which lacks the capacity for a jury trial. Then, motions filed by the defense team to suppress the defendant's taped admission in court were struck out by Probate Court Judge Linda Kate.
Eventually, Harris was found guilty and sentenced to a maximum term of imprisonment until his 21st birthday.
Article continues below advertisement
THE APPEAL
Two years after Devan's murder, Harris was released by the Ohio appellate court based on the violation of the defendant's fifth amendment. His conviction had been overturned and maintained he had nothing to do with the killing. In addition, it was later revealed authorities had failed to follow up on other promising leads at the time while they focused all resources on Harris.
According to The Cinemaholic, Lori Duniver's boyfriend at the time had previously kidnapped and beaten the child for three days which never caught the attention of investigators.
In addition, he was a drug addict and had been convicted of a felony.
Article continues below advertisement
During the search for Duniver on June 28, 1998, cadaver dogs picked up a scent at a garage near the apartment complex, where a convicted child molester lived next door. Again, authorities never followed up.
A NEW INVESTIGATION
In 2005, Special Prosecutor Richard Dobbins took another look at the case, and Tuscarawas County District Attorney Ryan Styer, who is currently assigned to the case, said investigators still do not have sufficient evidence to prosecute any other suspect.
As a result, the case had remained cold with the chance that Devan's murderer might remain free.
Article continues below advertisement
WANTING TO FIND THE KILLER
The 36-year-old Harris, who has served in the U.S. Marines after his release, expressed his desire to figure out who is the responsible culprit for his neighbor's murder and bring closure to Duniver's family.
"The girl's dead, my life has been destroyed, and this guy, this individual's still free right now," said Harris, according to The U.S. Sun.
Become a Front Page Detective
Sign up to receive breaking
Front Page Detectives
news and exclusive investigations.
More Stories