Mother facing the death penalty for allegedly strangling her 4-year-old daughter to death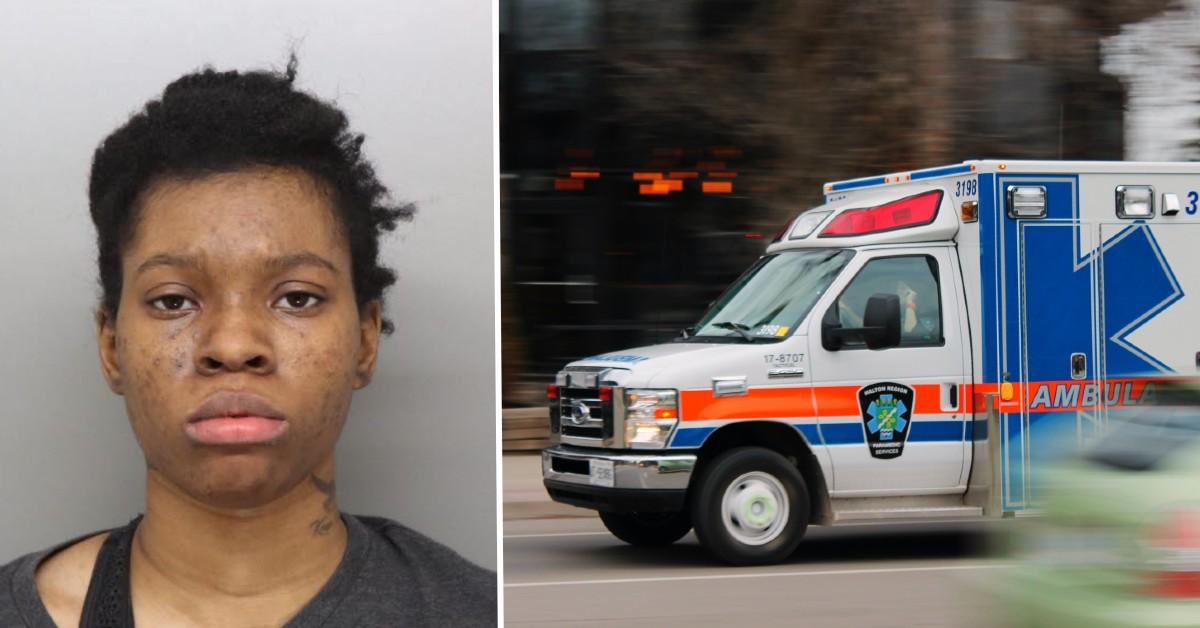 A 4-year-old is dead and her mom now faces the death penalty for allegedly straggling the child to death, prosecutors announced.
Article continues below advertisement
On May 10, Prosecutor Joseph T. Deters of Hamilton County, Ohio, announced the death penalty indictment against Tianna Robinson, 25, who was accused of killing her young daughter Nahla Miller.
In April, Robinson allegedly beat and strangled her daughter until her heart stopped.
During a press conference, Deters said Robinson and her boyfriend, Rensley Washington, 25, left Nahla alone at home while they went shopping at Kroger, according to Cincinatti.com.
Article continues below advertisement
When the adults returned, Nahla urinated herself because she was not toilet trained, and her mother snapped, investigators said.
Police reported Robinson admitted she "punched the 4-year-old juvenile victim multiple times before strangling her (until) she stopped breathing," according to Cincinnati.com.
Article continues below advertisement
Deters said the child had sustained the following injuries: a broken left arm, bruising to the lower lungs, adrenal glands, diaphragm, liver, stomach, colon, pancreas and mouth. Bleeding in the muscles in the throat, bleeding in the back of the head and a significant burn to the back of her right hand, according to Cincinatti.com.
"I don't think folks understand the torture, the pain and the senselessness of what happened here," Deters said at a press conference.
Article continues below advertisement
Nahla was transported to a children's hospital, where she was put on life support on April 13. She was taken off of life support on April 21.
When Nahla died, she was only 23 lbs and severely malnourished. She was scarred from head to toe, according to Deters. She also had a history of strangulation marks, including ligature marks on her neck.
The child had a healing broken rib, a lacerated hymen and vaginal bleeding, according to Cincinatti.com.
Article continues below advertisement
"I have never understood how anyone could hurt a little kid so badly, especially the child's own mother," said Deters. "Violence like this goes against every instinct we are born with as humans and as parents."
Robinson is now charged with aggravated murder with death penalty specification, two counts of murder, felonious assault and endangering children.
Become a Front Page Detective
Sign up to receive breaking
Front Page Detectives
news and exclusive investigations.
More Stories