'Burn in hell': Woman sentenced to decades behind bars to luring pizza delivery driver to her death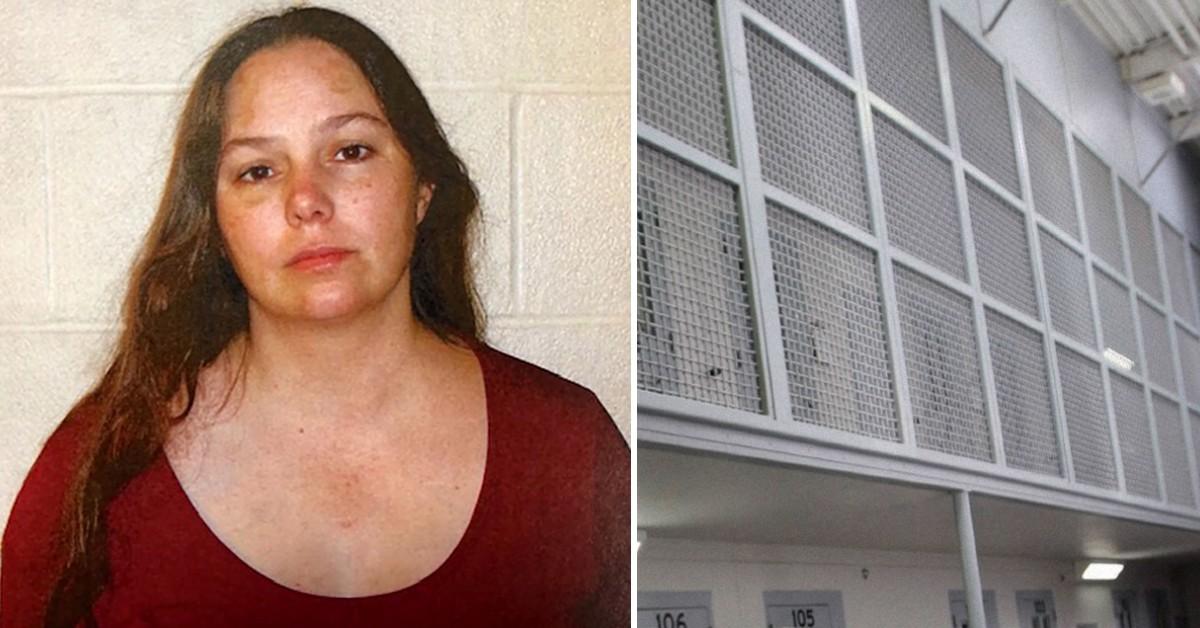 "You deserve to rot in prison and burn in hell afterward."
Article continues below advertisement
Family members of Ashley Biggs had strong words during a sentencing hearing for the woman who placed a phone call that lured Biggs to her death. On July 20, an Ohio judge sentenced Erica Stefanko to life in prison on an aggravated murder charge. She will be parole eligible after 30 years.
A jury previously convicted Stefanko of the murder charge.
On June 20, 2012, Stefanko placed a call to order a pizza, which Biggs delivered. Stefanko was in a relationship with Biggs' ex and the two were in a bitter custody battle.
Article continues below advertisement
Stefanko put the call in using a fake name with children in her car and Biggs went to the room where Chad Cobb was waiting to meet his ex. There, Cobb beat and strangled Biggs, who was also a U.S. Army vet.
Stefanko then took the victim's body to a secluded area and left it outside of Akron, Ohio, prosecutors said.
Cobb pleaded guilty and is currently serving a prison sentence for his role in the murder. Stefanko wasn't arrested until years after the killing.
Article continues below advertisement
"I remember you ordered fake pizza to lure my mother into a death trap," said one of the children in the car. The child, now a decade older, was only referred to by initial during court proceedings.
She described how Stefanko was as a stepmom and recalled a time Stefanko made her dog feces and then yelled at her. Stefanko would threaten her and told the child she better not tell anyone about the treatment.
"You were supposed to be the woman I look up to and call 'mommy,'" the stepdaughter said as Stefanko cried, listening to the testimony.
Article continues below advertisement
Stefanko's mom, Joelle Hendrick, refuted that idea and said her daughter was a carrying person who did not have a violent bone in her body. She called her daughter a victim of abuse.
"The things said about Erica today are not true," her mom said, "They are not true."
Stefanko briefly addressed the court and asked for mercy, so she would have the chance to get out of prison and one day see her family. Stefanko claimed she is not a hateful person and never wanted anything bad to happen to Biggs.
Article continues below advertisement
Stefanko added if it helped Biggs family and their children, they could blame her for her death.
"I can accept that," Stefanko said.
However, Biggs' family didn't sound like they were ready to forgive as they asked the judge to sentence Stefanko to the maximum penalty.
Article continues below advertisement
Kimberly Holden said the kids will have to live with the disgraced name of "Cobb," and what happened will stay with them forever. Stefanko deserves to miss all holidays, birthday parties and life milestones the same way Biggs will.
"You deserve to rot in prison," Holden said, "and burn in hell afterward."
Biggs' mom, Kimberly Biggs, also testified and said she wakes up every morning thinking about how her daughter is no longer around. Each day, Kimberly Briggs said, she has to relive her daughter's murder.
"You're a vicious, cold-hearted, cold-blooded killer, who put yourself before anyone else," Kimberly Biggs said. "Ashley's blood is on your hands and you can never wash that off."
Become a Front Page Detective
Sign up to receive breaking
Front Page Detectives
news and exclusive investigations.
More Stories