'I just killed my son with a baseball bat': Hear a 911 call where an Ohio man confess to son's murder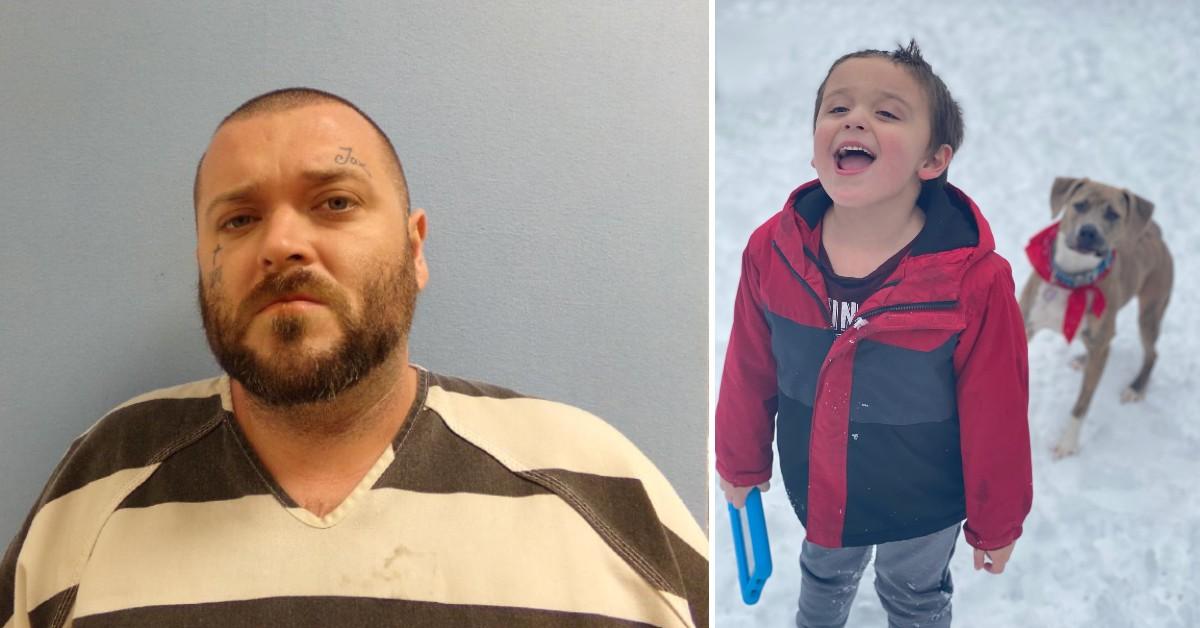 Matthew Ponomarenko told the 911 dispatcher exactly what had happened: "I just killed my son. I'm hearing voices."
Article continues below advertisement
In the recording of the 911 call released by Pama (Ohio) police, Ponomarenko, 31, can be heard gasping panicked breaths as he told authorities in Ohio's seventh-largest city that he beat "his 6-year-old son" to death with a baseball bat in his living room on March 26.
"You killed him with a baseball bat?" the dispatcher asked.
"Mhmm," Ponomarenko replied.
"...And why did you kill him with a baseball bat?" She asked.
"I don't know," Ponomarenko said.
Article continues below advertisement
Now, Ponomarenko faces one count of aggregated murder in connection to his son, Jax's, death. He is being held in jail and scheduled to be in court this week.
CALL DETAILS
Moments after saying he didn't know why he killed his son, a dispatcher told Ponomarenko that police were on their way and implored him to stay on the phone with her.
Article continues below advertisement
Four minutes of Ponomarenko's panicked breathing passed at a glacial pace, until he said "they're here," and hung up.
Investigators and the Medical Examiner's Office were reportedly on the scene for hours, gathering evidence and taking photographs of the living room, where the child's lifeless body lay.
Article continues below advertisement
The boy's uncle, Johnathan Cherni, said Ponomarenko was recently released from a behavioral health center and was off his medication, according to Cleveland19.com. While he was off the medication earlier in the day, he appeared fine.
"My mom dropped him off today," Cherni told WOIO. "He was fine; he was vibrant, completely content, and all of a sudden, we get hit with all this."
Article continues below advertisement
Cherni told Cleveland 19 News that Jax, 5, was "an amazing child, who was autistic and learned to use a tablet to communicate."
Cuyahoga County spokeswoman Mary Louise Madigan confirmed late Thursday that the county's Department of Children and Families had closed an investigation into Ponomarenko, according to Cleveland.com.
Article continues below advertisement
The county social workers had not been in contact with the family since 2019. She said the county worked with the family on parenting skills after a 2017 child endangering case against Ponomarenko.
Those charges relate to a July 20, 2017, incident where police found Ponomarenko and his then-1-year-old son naked near Pleasant Lake Boulevard and York Road, according to Sun News.
Ponomarenko's mother called the police and said her son was having a mental breakdown, swearing and running after people who drove past him, according to a Parma police report. Ponomarenko reportedly left Jax in the middle of York Road and yelled at random people passing by.
He later told officers that he took meth, psychedelic mushrooms and PCP.
Article continues below advertisement
Police arrested him and took him to an undisclosed hospital for treatment.
Child services reportedly placed Jax in the custody of an undisclosed relative at the time of the incident. Ponomarenko eventually pleaded no contest to child endangering and was found guilty, and was ordered to pay fines.
Article continues below advertisement
Nathaniel Turner, a longtime friend of the family, said he never expected this kind of violence.
"I don't see why he would," Turner told News5Cleveland.com.
"None of it makes any sense at all. My heart is, I can't feel it right now to be honest. I've got the biggest hole in my stomach. It's upsetting."
Ponomarenko was in court on Monday, where a judge denied his bail. He wore a protective vest to the hearing, according to media reports.
Become a Front Page Detective
Sign up to receive breaking
Front Page Detectives
news and exclusive investigations.
More Stories