'HEROIC' BOUNCER 'MOST LIKLEY SAVED ADDITIONAL LIVES WHILE GIVING UP HIS OWN' IN OHIO SHOOTING, SHERIFF SAYS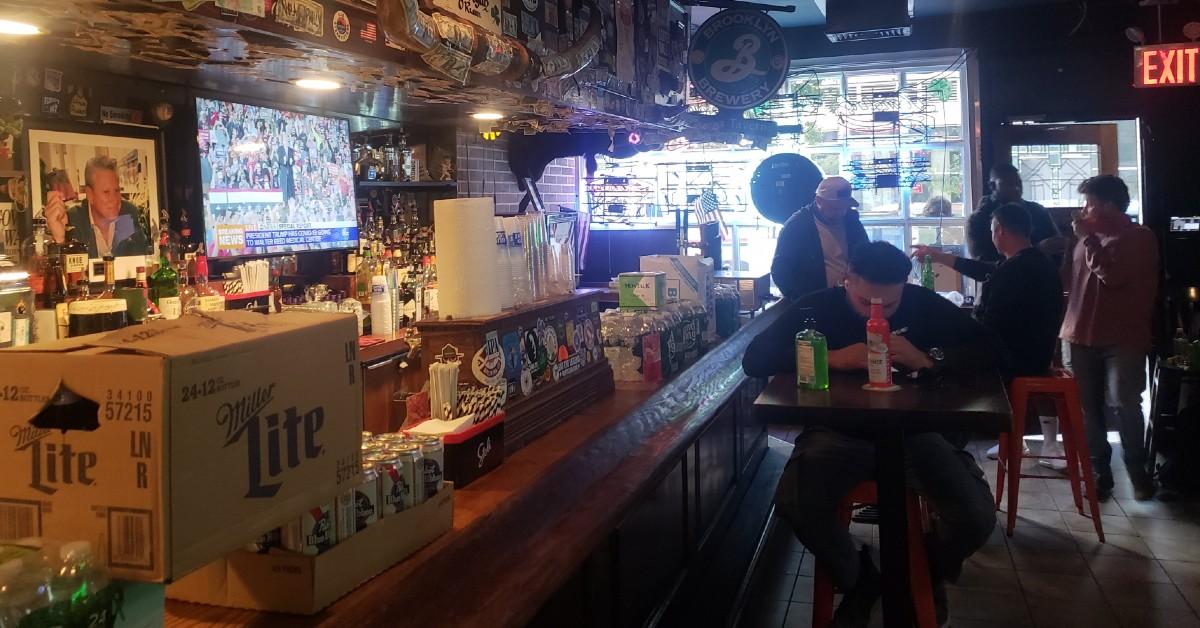 Two brothers in Ohio were involved in a deadly shootout that could have claimed many more lives if it weren't for a quick-acting bouncer who lost his life in the attack, police said.
Article continues below advertisement
Juan Carlos Perez, 27, and Luis Carlos Candelario, 30, were later arrested on charges of aggravated murder.
According to a Parma Police Department news release obtained by FrontPageDetectives, officers raced to Rookies Sports Bar and Grill in response to reports of a shooting just after 2 a.m. on March 13.
"Upon officers' arrival they located two victims that were each suffering from multiple gunshot wounds," police stated.
Article continues below advertisement
Investigators learned shooting suspects Perez and Candelario were asked to leave Rookies following a disturbance. Security footage allegedly shows Sean Michael Acierno, 29, walking through the establishment's parking lot and appearing to say something to the pair, although the exchange did not seem confrontational, Cleveland.com reported.
Article continues below advertisement
One of the two brothers then allegedly grabbed an AR-15, opened fire and killed Acierno, police said.
The bar's security guard Timoteo "Tim" Cruz, 27, an off-duty Cuyahoga County corrections officer who had a valid concealed carry permit, returned fire, and struck the man who allegedly shot Acierno.
"The offender then turned and gunned down Cruz," before crawling into a getaway vehicle and fleeing the area, Lt. Dan Ciryak said.
Both Acierno and Cruz died from their injuries.
Article continues below advertisement
"Due to Cruz's heroic actions, he most likely saved additional lives while giving up his own life as other bar patrons were still in the area or exiting the bar," Ciryak noted.
Ciryak said the victims may just have been at the wrong place at the wrong time and investigators don't believe Cruz's jail job played a part in the killings.
Patrolmen's Benevolent Association Attorney Adam Chaloupka called Cruz a "really good guy" and "really good officer."
"It appears from information we have at this time that Officer Cruz was killed while actively protecting the lives of innocent people," Cuyahoga County Sheriff Christopher Viland said, adding, "There is no more honorable of a path than to have sacrificed in the service of others."
The brothers, Perez and Candelario, are being held without bond.
Become a Front Page Detective
Sign up to receive breaking
Front Page Detectives
news and exclusive investigations.
More Stories