Ohio Teen Dubbed 'Hell on Wheels' Claims She Didn't Mean to Kill 'Soulmate' Boyfriend By Driving into Wall at 100 MPH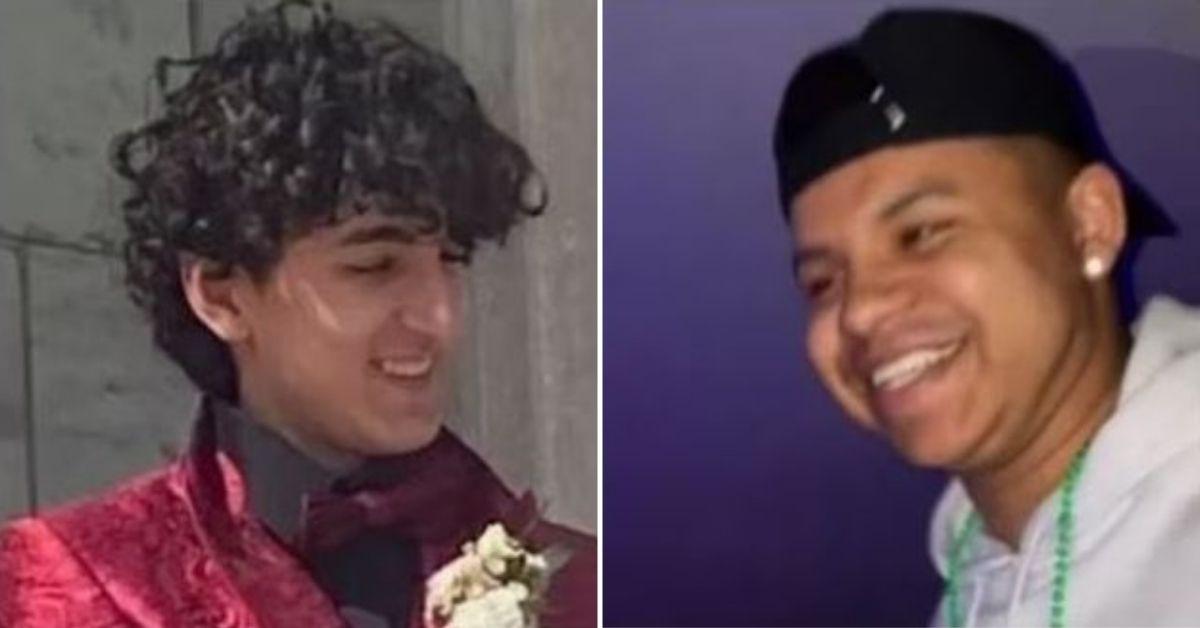 The teenager from Ohio who intentionally crashed her car into a wall at a speed of 100 mph, killing her boyfriend and his friend, offered a tearful apology during sentencing — saying she would never have deliberately taken the life of her "soulmate" before the judge ordered her to serve 15 years to life in prison.
On Aug. 21, Mackenzie Shirilla, 19, who has been dubbed "hell on wheels," learned her fate after she was convicted last week on four counts of murder in connection with the July 2022 crash that killed her boyfriend, Dominic Russo, 20, and his friend Davion Flanagan, 19, as Front Page Detectives previously reported.
Article continues below advertisement
Shirilla was sentenced to two concurrent 15-years-to-life sentences for the crash in Strongsville. Cuyahoga County Common Pleas Judge Nancy Margaret Russo, who is of no relation to Dominic Russo, said she grappled with whether to slap Shirilla with consecutive or concurrent sentences, NBC News reported.
"I understand that the pain in this room wants me to impose the harshest sentence, but I don't believe that would be the appropriate sentence, because I do believe that Mackenzie won't be out in 15 years," the judge said, NBC News reported.
She added that there is a "very good likelihood" that Shirilla could spend the rest of her life behind bars — depending on her behavior and the parole board's decision.
Shirilla didn't testify during the bench trial, but she did read a statement during her sentencing. While crying, she said, "The families of Dominic and Davion, I'm so deeply sorry. I hope one day you can see I would never let this happen or do it on purpose. I wish I could remember what happened."
Article continues below advertisement
She added, "We were all friends, and Dom was my soulmate. I wish I could take all your pain away. And to my family, thank you for the support and all the love you guys give. I love you all so much."
Christine Russo, Dominic's mother, addressed the court before sentencing, saying, "Mackenzie, going to prison because you did this, be thankful you're still alive and have a future, whatever that may be."
Flanagan's sister, Davyne Flanagan, said, "I would like you to give Mackenzie the longest possible sentence. I've known her for about three years, and she's always taking the easy way out."
Never miss a story — sign up for the Front Page Detectives newsletter. Be on the scene the moment news breaks.
Prosecutors also shared TikTok videos before the sentencing showing Shirilla at a concert and celebrating Halloween after the deadly crash, according to The Messenger. They also shared another video of Shirilla claiming, "I'm the one you die for."
In another TikTok video, she claimed, "I'm not even cool, I'm just one of those girls that can do a lot of drugs and not die," The Messenger reported.
At the time of the crash, Shirilla had THC in her system over the legal limit, but prosecutors decided not to pursue charges of driving under the influence, officials said.
Become a Front Page Detective
Sign up to receive breaking
Front Page Detectives
news and exclusive investigations.
More Stories