Attorney in love with client, now accused of helping him kill his ex and her parents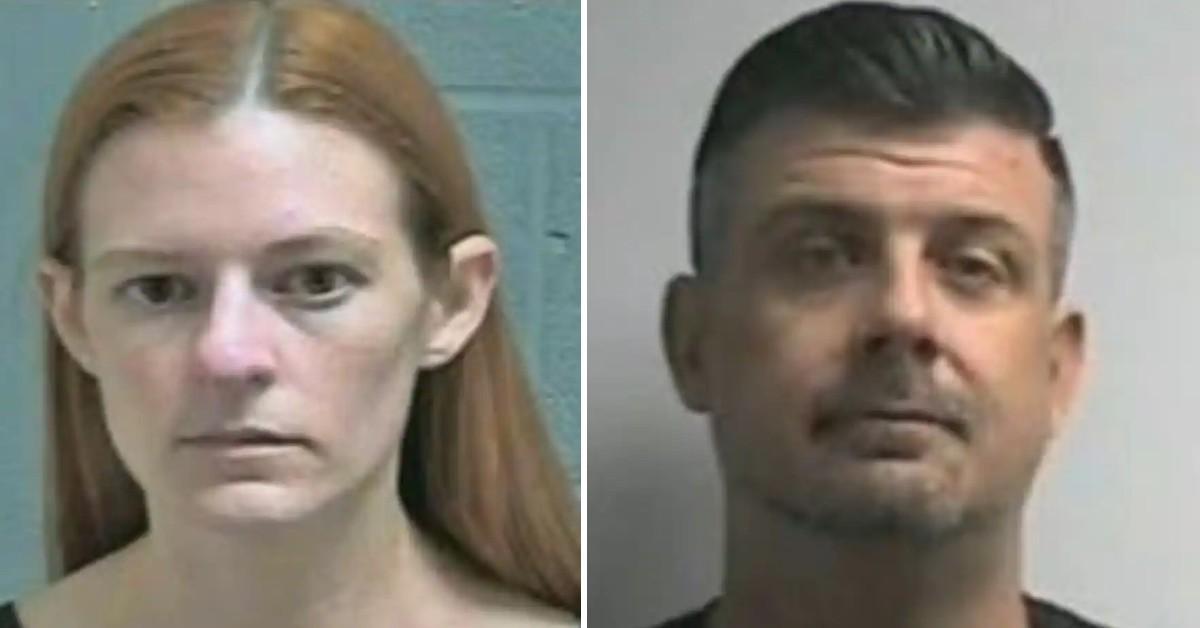 A criminal defense attorney in Oklahoma City fell in love with a client and then helped him kill his ex-girlfriend and her parents in 2019, according to authorities.
Article continues below advertisement
Keegan Harroz and Barry Roland Titus II were both charged with three counts of first-degree murder and one count of first-degree burglary. The duo has denied any involvement in the fatal shooting on Sept.7, 2019, police said.
Investigators disclosed early in the investigation that Harroz and Titus were suspected to be the two masked killers seen on surveillance cameras, police said.
Article continues below advertisement
At the time of the killings, Harroz was defending Titus in a domestic abuse case involving his ex-girlfriend. That case, involving the beating and strangling of his ex in 2017, is still pending, police said.
In the past, authorities referred to Harroz and Titus as lovers, but the district attorney said that Titus was Harroz's husband.
The night of the fatal shooting, The Oklahoman reported a car resembling Harroz's vehicle can be seen stopping outside the victims' home. However, the power went out to the camera after the killers knocked it out and before they kicked in the front door.
The surveillance video also showed one of the killers was a man and taller and the second killer was shorter and smaller. Cops said this was consistent with the difference in height for Titus and Harroz.
Article continues below advertisement
Other evidence linking Harroz to the case includes a witness saying that he sold an AR-15 to the couple one month before the murder, authorities said.
When they purchased the rifle, they test-fired at the witness' shooting range and Harroz used another AR-15 she retrieved from a vehicle, police said and the Oklahoman reported.
Investigators stated that shell casings from the rifle retrieved by Harroz matched the shell casings from the crime scene.
Article continues below advertisement
Investigators linked Titus to the crime scene using DNA found on a ball cap near where the perpetrators parked their vehicle, authorities said.
Harroz has been suspended for more than a year from practicing law and was sentenced to two years in federal prison for possession of a rifle in violation of federal law because she was subject to an emergency victim protective order, police said.
She still faces a witness intimidation charge for having a client plant "dope" in January 2019 in an effort to discredit Titus' ex-girlfriend, police said. They found the package under her porch and it turned out to be powdered sugar.
Become a Front Page Detective
Sign up to receive breaking
Front Page Detectives
news and exclusive investigations.
More Stories