OKLAHOMA WOMAN FACES 100 CHARGES AFTER POLICE SAY THEY FOUND EVIDENCE OF MURDER, PUPPY MILL AT HER HOME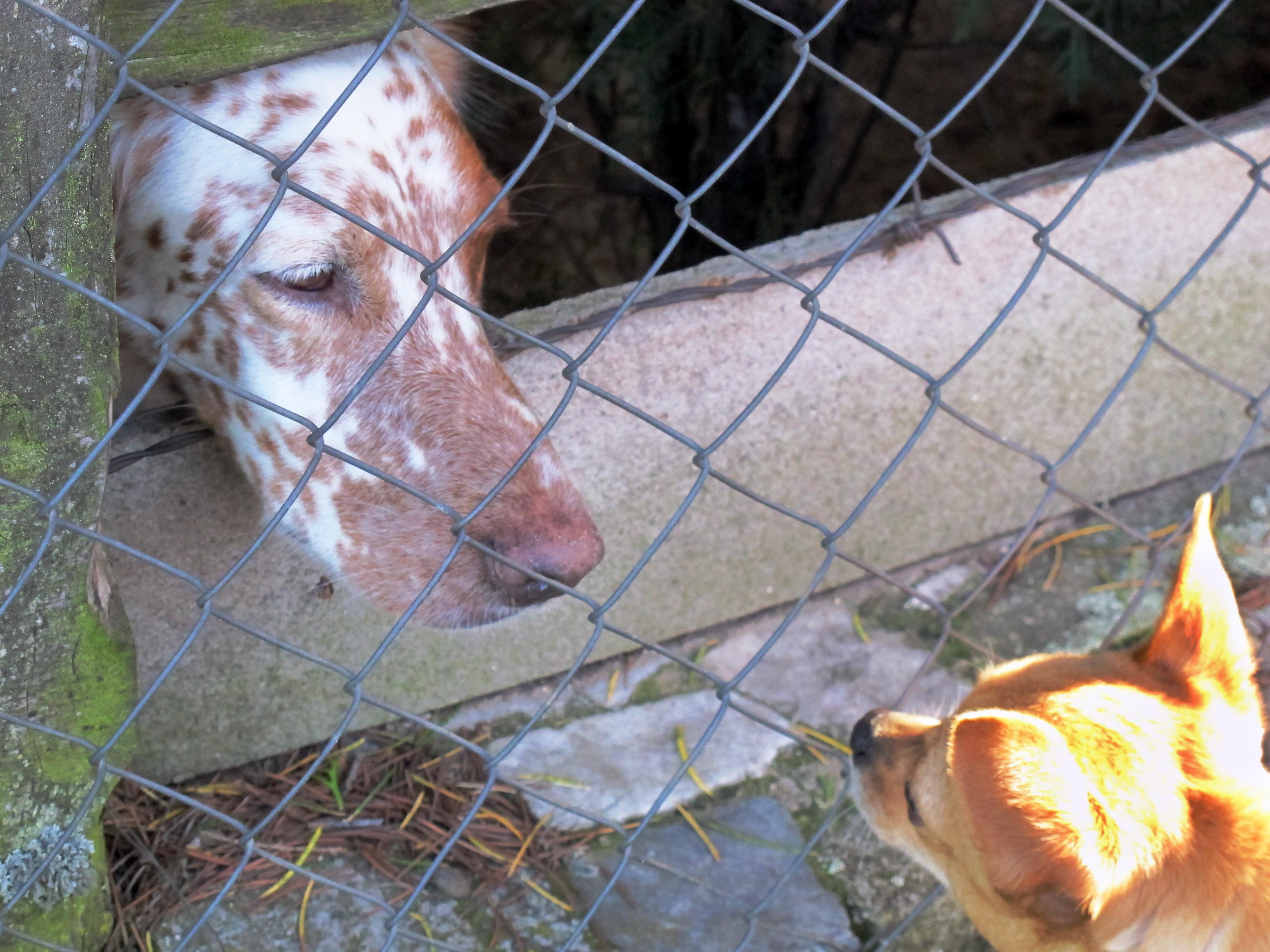 Police went to an Oklahoma residence to investigate an alleged murder — only to uncover a puppy mill operation and the victim stuffed inside a storage container.
Now the owner faces 113 charges, including 112 counts of cruelty to animals and one charge of second-degree murder, according to court documents.
Article continues below advertisement
Police became suspicious of the woman, Karen Jean Pritchard, 49, after her friend Quinton Fullerton went to police, and said employee Ashley Anderson was dead.
Fullerton told law enforcement when he asked Pritchard what happened, Pritchard said she was turning her vehicle around when she hit something backing up. She assumed it was one of her golf carts, according to court records.
When she returned later, Pritchard said that Anderson's body was cold, according to Fullerton's report. Pritchard said Anderson's body had been in her home ever since.
Article continues below advertisement
Fullerton told Pritchard she should talk to law enforcement. When she did not, he went to the courthouse to report what he'd heard.
This report led Stephens County Police to visit Pritchard's home. There, they found many dogs that "were not in good condition," according to a police affidavit. Most of the dogs' hair was matted and covered in feces.
All of the dogs' water had frozen, and those in pens had very little protection from the cold temperatures outside, according to court documents.
There were 165 dogs on Pritchard's property, including both adult dogs and litters of puppies.
When police talked to Pritchard, she told them that she and Anderson got into an argument a few days before. During the argument, Anderson that she wouldn't help with the dogs anymore.
Article continues below advertisement
Based on the poor conditions and Fullerton's report, the Sheriff's department got a search warrant for Pritchard's home and yard.
Officers found a blue, metal shipping container on Pritchard's property with a padlock on the door. Once they were inside, they found Anderson deceased and lying on the floor, covered in a tarp, according to the affidavit.
During another interview with officers, Pritchard said she had fired Anderson from her job. She said that the pair got into a fight when she asked Anderson to leave.
Article continues below advertisement
According to Pritchard, when Anderson returned the following day, she acted "psychotic," and they got into another fight, according to court paperwork.
Pritchard said Anderson fell "on the ground acting like a nut." Anderson began to shake, and Pritchard stated Anderson didn't say anything after that, according to her statements to law enforcement.
Pritchard reported wrapping Anderson in a sheet and carrying her inside of her home. She said she didn't check on her because she was "pissed off" and busy, according to court documents.
When she couldn't wake Anderson up, she called a friend, who told her to "get her out of the house." She confessed to wrapping Anderson in a tarp and tying a rope around it to use as a handle. She then moved her to the storage container.
Charges against Pritchard were filed in Stephens County Court on Feb. 22, 2021.
A GoFundMe has been set up to help with Ashley Anderson's funeral expenses. Its goal is $2,200, and it's raised $915 as of Thursday afternoon.
Become a Front Page Detective
Sign up to receive breaking
Front Page Detectives
news and exclusive investigations.
More Stories