Oklahoma man who fatally shot intruder at medical marijuana warehouse wrongly imprisoned, his wife says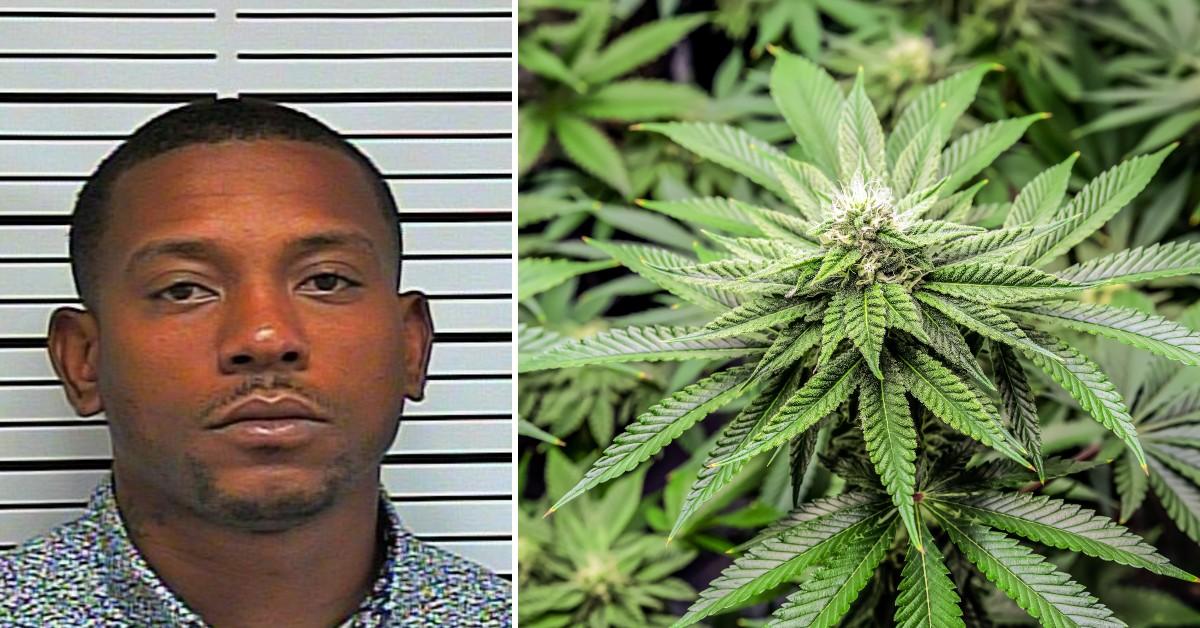 Loved ones of a Black man behind bars in Oklahoma for fatally shooting a white man who allegedly broke into his marijuana grow business insist he should be set free.
Article continues below advertisement
In 2018, LaRue Bratcher, 34, opened up Premium Smoke LLC in Oklahoma City using a business license that allowed him to legally grow medical marijuana.
Bratcher's license expired a year later but he couldn't renew it right away since he was required to make warehouse improvements that would have cost him almost $100,000, according to his wife, Vicky.
On May 27, 2020, Bratcher was working in his warehouse around 1 a.m. when, for the second night in a row, Daniel Hardwick, 42, allegedly attempted to burglarize the property.
Article continues below advertisement
"He was trying to break in when the business owner, who was inside the business at the time, apparently opened fire with a handgun, striking and killing the man who was breaking in," Oklahoma City Police Department Master Sgt. Gary Knight told KFOR-TV.
After Hardwick's death, investigators checked with the agencies that monitor medical grow operations in the state and discovered Bratcher's license was no longer valid.
Article continues below advertisement
"It was about 480 plants, which comes out to approximately $1,500,000 of marijuana," Master Sgt. Knight told the station. "Ultimately, he ended up being booked in to the Oklahoma County Jail on unlawful cultivation of marijuana."
Bratcher's charges were later upgraded to a second-degree murder charge. When he refused to accept a plea deal, the charges were again upgraded, this time to first-degree murder.
In Oklahoma, a person is permitted to use the "stand your ground" self-defense clause only if they have not broken the law, Yahoo News reported.
Article continues below advertisement
In Bratcher's case, prosecutors said, his actions were felonious since his grow license had expired — meaning he was operating an illegal business — when he gunned down Hardwick.
"[Bratcher] shot a burglar who had been working on the doorknob," Knight told Yahoo News. "To use deadly force, you have to determine you or the life of an innocent person is in imminent peril. The guy was on the other side of the door. ... This is not 'stand your ground.'"
Bratcher's lawyer, Clay Curtis, countered that even if his client can't claim a "stand your ground" defense his actions were still justified the night of the shooting.
"The evidence shows Mr. Bratcher acted reasonably under the circumstances," Curtis told Yahoo News. "I think anyone would be in fear for their life in that circumstance. ... This case isn't about us growing weed in terms of the homicide, it's about whether people think he acted reasonably under the circumstances."
Article continues below advertisement
Bratcher's wife, Vicky, called her Army veteran husband's incarceration an "injustice," explaining that "if the roles were reversed, if this was a white person inside the facility, he would not be in this situation."
LaRue, who has been held without bond for over a year now, is set to go to trial October 11.
"I feel deflated ... my heart is broken," Vicky said. "This whole year has been very hard. I am still managing the warehouse, taking care of the kids and making sure that everything at home is good for his return. But it's been hard to know that I don't know what's going to happen."
Become a Front Page Detective
Sign up to receive breaking
Front Page Detectives
news and exclusive investigations.
More Stories