She won the lotto and moved back home with her new husband. It ended months later in murder-suicide.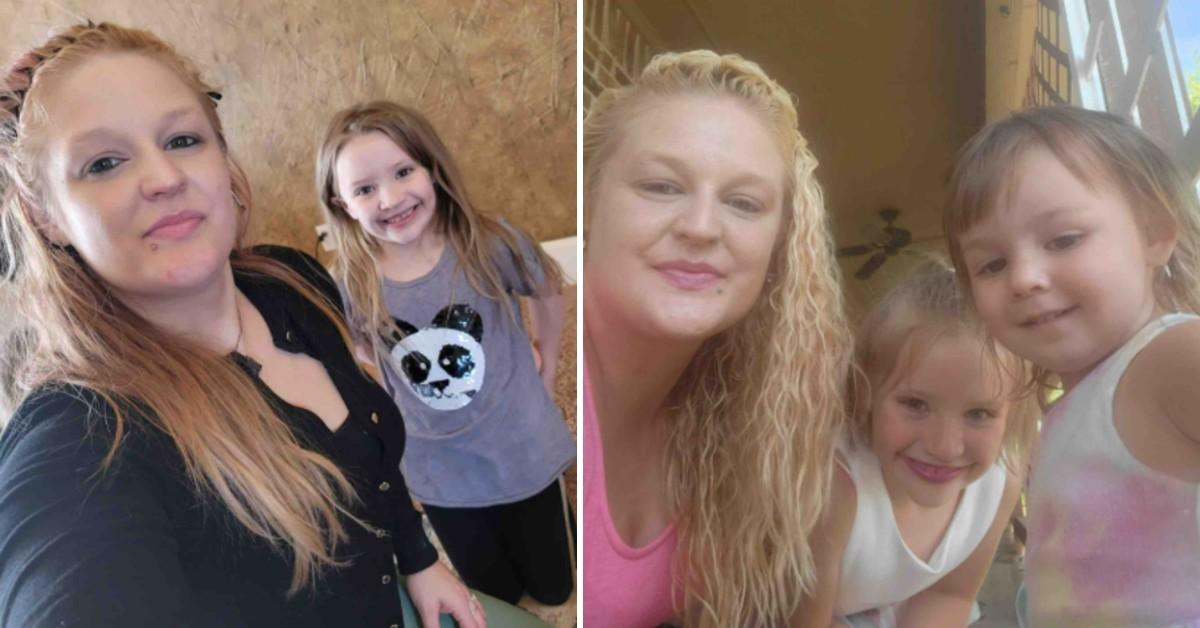 A woman and her daughter were killed by her new husband in a murder-suicide, just months after winning millions in a lottery.
Article continues below advertisement
Tiffani Hill, 31, won a $2 million dollar lottery payout in California last year. Shortly after winning the lottery, she married John Donato, then moved to Calera, Oklahoma, to live on tribal land as part of the Choctaw Nation.
Donato, 42, is suspected of shooting Hill and her nearly two-year-old daughter, Leanne, before turning the gun on himself weeks ago.
Because at least one family member was part of the Choctaw Nation, living on tribal land, the FBI took over the case.
Article continues below advertisement
Members of the Choctaw Nation originated in the Mississippi River Valley but were forcibly relocated to Oklahoma in the 1830s and now live on a reservation in southeastern Oklahoma, bordered by Chickasaw, Creek and Cherokee Tribes.
It is standard policy for FBI agents not to release names or causes of deaths during ongoing investigations, but Oklahoma News12 reported on Aug. 4 that Hill and her 1-year-old daughter were the victims, and Donato was found in home where they were shot.
Article continues below advertisement
The shooting occurred in their shared home on Choctaw Road, with three other young children in the house at the time. The three surviving children are now in state custody.
DOMESTIC VIOLENCE ALLEGATIONS
Hill had long tolerated violence at home, at the hands of Donato, according to her mother, and reported by local media. Her family has been vocal since her murder, wanting the public to know the reason for the deaths is because Hill was trying to escape a violent home life.
Article continues below advertisement
Domestic violence affects about a third of families in the United States. During the COVID-19 pandemic, domestic violence rates have increased dramatically in the U.S. and around the world.
On tribal land, domestic violence statistics are the worst in the U.S., with two-thirds of native women experiencing violence during their lifetime. One in three reports being raped, according to Choctaw Nation.
Theresa McGehee, a former representative of the family, was contacted to help share Tiffani's story.
Article continues below advertisement
She told News12, "Tiffani never reached out to me about anything of that nature but I did speak with her mom. And her mom wants the message that Tiffani was trying to get away from it."
Attempts to escape domestic violence put victims, who are usually women, in the most vulnerable position. Homicides resulting from domestic violence are much more likely to occur when someone is trying to leave an abusive relationship.
LOTTO WINNINGS
Hill's family is asking for help covering the funeral costs, with the remaining money from the lottery win going into a trust from the surviving children.
Article continues below advertisement
Leann Hill was shot along with her mother and initially survived. She was airlifted to a Dallas hospital but died within hours of reaching medical help.
Calera Police, Choctaw Police and the FBI arrived at the bloody scene around 5 pm.
The GoFundMe fundraising effort is due to the fact that the family has no immediate access to what is left from Hill's lottery winnings. That money is tied up in probate court, as Hill left no will. They are raising funds to hire legal representation to get the three children, who are 7, 9 and 11 years old, home again, as well as cleaning up the home. Tiffani had no life insurance.
Article continues below advertisement
"She was such an amazing person/mother/sister/daughter," family wrote on the page.
Hill hit the jackpot with a $2 million dollar scratchers ticket in November 2020 on an Instant Prize Crosswords Scratcher she purchased in a Valley Springs, California MiniMart, according to a CALottery press release. Family members reported the lottery winnings were a source of conflict in the marriage.
Her sister called Hill a dreamer who loved children and animals, according to CW31 Sacramento News.
Become a Front Page Detective
Sign up to receive breaking
Front Page Detectives
news and exclusive investigations.
More Stories