A Mississippi college student told her boyfriend she was pregnant. Then he killed her.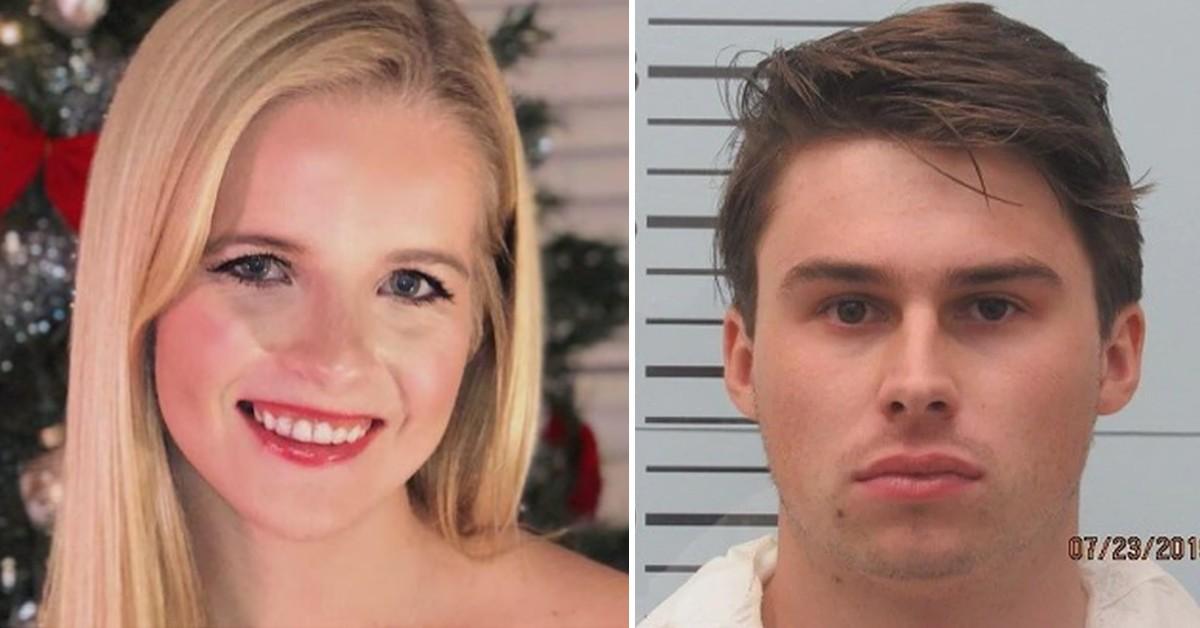 A University of Mississippi student told Brandon Theesfeld, 24, she could be pregnant. His response was to buy a handgun and kill her.
Article continues below advertisement
Theesfeld, a fellow student at Ole Miss, pleaded guilty to the first-degree murder of Alexandria "Ally" Kostial, 21. He accepted the plea deal to avoid the death penalty that stemmed from the original charge of capital murder. Now, Theesfeld will be sentenced to life in prison without parole.
On July 20, 2019, Kostial's body was found by sheriff's deputies Lafayette County, Mississippi, 30 miles from the university campus, by a picnic table at Sardis Lake. Her body was riddled with multiple gunshot wounds.After two days of evading authorities, Theesfeld, who was in possession of a .40-caliber Glock, was arrested by authorities at a gas station in Memphis, Tennessee.
Article continues below advertisement
According to prosecutors, Kostial and the defendant were in a romantic relationship. Three months before the murder, the victim had told Theesfeld she may be pregnant.
Rattled, he sent her messages that being a father would ruin him. Over the next few weeks, the defendant avoided meeting with Kostial. Finally, a week before the slaying, Theesfeld drove to Dallas to meet with his father, and while there, he bought the handgun.
Article continues below advertisement
Surveillance video footage showed Kostial leaving a Mississippi bar shortly before midnight on July 19, 2019, according to media reports.Theesfeld was also seen driving towards her home about an hour later.Next, he was seen heading towards Sardis Lake heading and a witness hearing gunshots a few minutes, around 2 a.m.
Investigators corroborated the video evidence with Theesfeld and Kostial's phone records showing their location at the park at the time of the murder. Also, ballistics reports generated during forensic tests showed the bullets taken from the victim's body matched the gun found with Theesfeld.
Article continues below advertisement
Upon a search of the defendant's home, investigators found a letter Theesfeld had written to his parents, explaining his actions and motives for carrying out the gruesome crime.
"I am not a good person. It is not your fault. Something in me just doesn't work. I've always had terrible thoughts I've always had these demons. I just kind of fell off. I think this is the end for me. I'm either going to prison or going to die. I know I will be caught," stated Theesfeld in the letter, according to Fox News.
Theesfeld apologized to the victim's family and claimed there were no excuses for his actions. He said he had asked God for forgiveness and hope they also could forgive him.
"I hope every time your cell door slams shut, you're reminded of the beautiful life you took from all of us," stated the victim's family in a statement, according to Super Talk Mississippi Media.
Article continues below advertisement
A GoFundMe page created after Kostial's death stated that money would be used to fund charitable work in the college student's honor.
"The loss of their beautiful daughter and sister and the manner of her passing must be unbearable," the page reads.
Theesfeld's defense lawyer Tony Farese claimed Kostial was not pregnant as he tried to defend his client.
But, it doesn't matter has his client has admitted to ending not only a young woman's life, and his own.
Become a Front Page Detective
Sign up to receive breaking
Front Page Detectives
news and exclusive investigations.
More Stories