The boy who vanished from school and the search to find a trace of him years later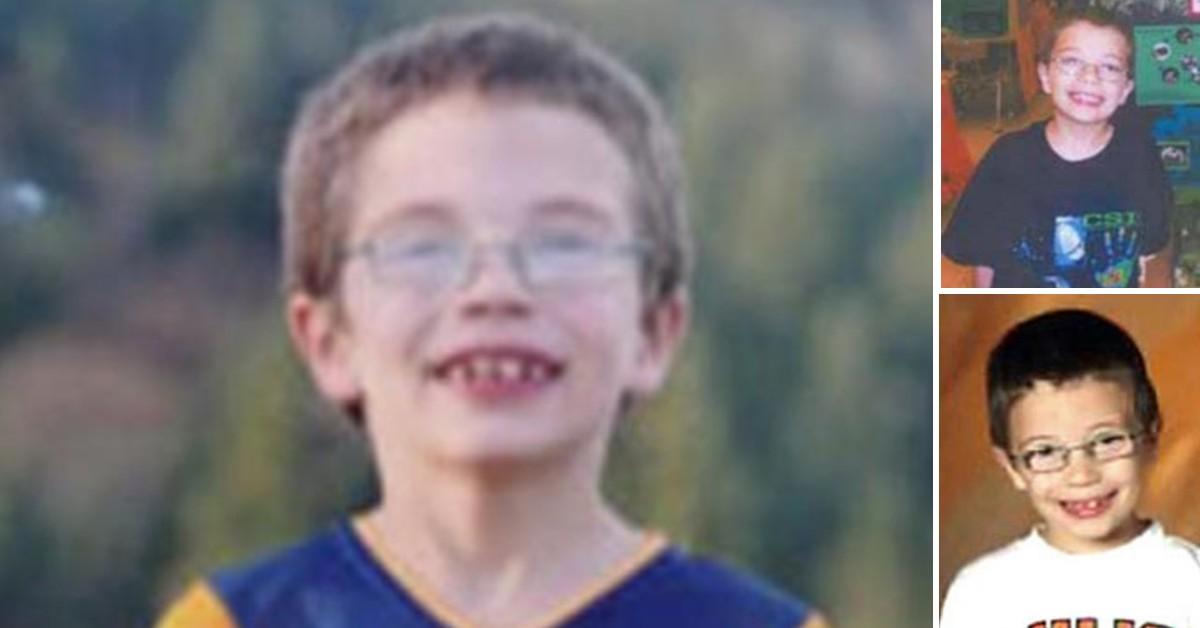 Kyron came into the world on Sept. 9, 2002, while his parents were in the middle of a divorce. It seemed he was destined to start life out with conflict and drama.
Seven years later, he vanished from the world.
Article continues below advertisement
On the day he went missing Kyron Horman, 7, lived in a complicated family. His mother was still in his life, but only part-time because she'd moved five hours south. She'd been granted primary custody after the divorce, but when she became severely ill with kidney disease Kyron's dad, Kaine, became his primary parent.
Kaine remarried just as the ink was drying on his divorce papers. He and his new bride, Terri, tied the knot in Hawaii, then flew back to Portland, Oregon, to continue raising Kyron. Within a year, the 5-year-old little boy had a little sister after Terri gave birth to a girl they named Kiara.
Article continues below advertisement
Terri drove Kyron to school on June 10th, 2010. The bespectacled little boy, with brown hair and blue eyes, was just a few months short of his 8th birthday. Terri later told everyone he was on his way to math class when she last spotted him, but his second-grade math teacher marked Kyron absent that day.
Still, when Kyron failed to walk off the school bus that afternoon, where Kaine and Terri and Kiara were waiting to greet him, they didn't panic. Maybe they knew that 99.8% of children who go missing are found alive, or more likely they figured it was a mix-up with the school.
But, it wasn't that. It appears it was more sinister, and did a relative play a part?
Article continues below advertisement
THE STEPMOM
When Terri Moulton married Kaine Horman, they'd known each other for six years. They'd become involved while Kaine's first marriage was collapsing. She was 31 years old and already had a child from her first marriage. Terri gave birth to her second child at the age of 37, when she and Kaine had Kiara.
Kyron was Terri's stepson.
Shortly after Kyron went missing, a man named Rodolfo Sanchez came forward to report that Terri offered him a large sum of money to kill her husband. Sanchez worked for the family as a landscaper, and he was willing to wear a wire in order to prove that she had broached a murder-for-hire scheme with him.
Article continues below advertisement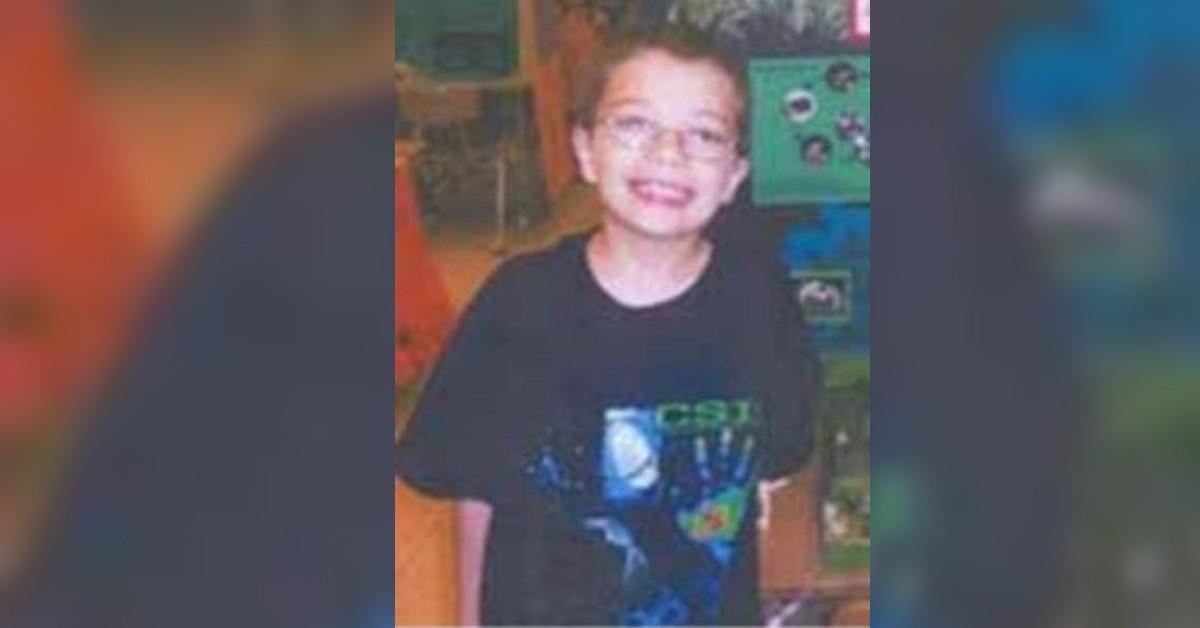 Sanchez couldn't prove his allegations, but other suspicions began to fall on Terri. From the beginning, many in the public and law enforcement didn't buy the story that Kyron disappeared from school.
Article continues below advertisement
For starters, stranger child abductions are rare, and kids being taken from the grounds of a school by a stranger are even more so. Kids are most at risk when traveling to school or returning home, according to the Observer-Dispatch.
Terri, however, failed two polygraph tests. Within a month of Kyron's disappearance, Kaine Horman had divorced his wife.
By August, law enforcement confirmed more than one witness saw Terri sitting in a pickup truck outside Skyline Elementary with a mysterious man, or possibly two individuals, the morning Kyron went missing. Authorities had recruited her friends to confirm Terri's whereabouts that day.
Article continues below advertisement
Terri also showed a notable lack of interest in the investigation, which shook Portland and the nation, from the beginning. She would eventually cut off all voluntary engagement with law enforcement and seek legal protection by hiring an attorney.
BIOLOGICAL MOM
Kyron's biological mother was Desiree Young, and while she and Terri cried together in the days following their son's disappearance, she would ultimately become more suspicious of Terri than anyone in law enforcement. Young filed a lawsuit against Terri on June 1, 2012.
Article continues below advertisement
Young accused Terri of kidnapping her son. She asked the court for $10 million in damages, in addition to requesting Terri return Kyron, or admit where his body was.
Testimony of Terri's close friend DeeDee Spicher could have helped, but Spicher clammed up and refused to talk about her movements and interactions with Terri on the day Kyron disappeared.
In July 2013, after a deposition collected more evidence, Young reversed her course. Her civil lawsuit against Terri was interfering with the police investigation, she believed, and she withdrew her legal efforts.
Article continues below advertisement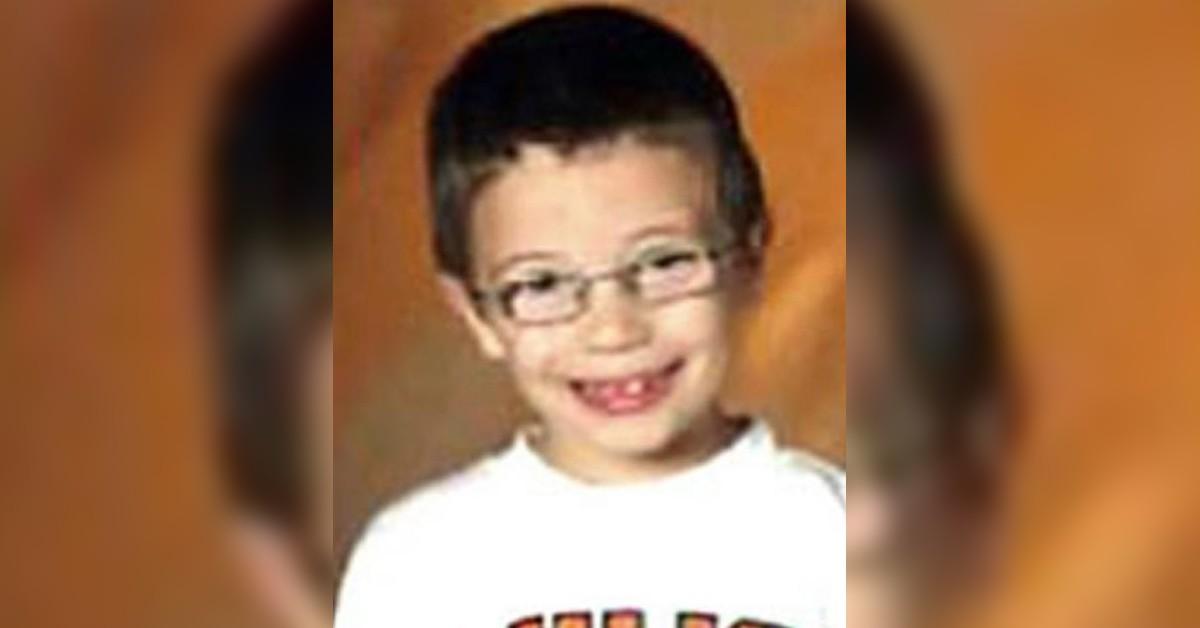 Desiree Young had remarried and moved five hours away to Medford, Oregon, but she'd remained a big part of her oldest child's life. She'd wanted to make it to the science fair that day, where according to an article from Medium, Kyron was putting together his project on red-eyed tree frogs.
Article continues below advertisement
A COURT ORDER
Kyron was a sweet boy who participated enthusiastically in the Science Fair and liked school, but he wasn't outdoorsy or adventurous. His father, Kaine, was a scientist by trade, working as an engineer for Intel. Perhaps more than anyone, Kaine felt the responsibility for what happened to Kyron.
His decision to immediately divorce Terri speaks volumes about his opinion on her guilt. On June 20, 2010, Kaine obtained a restraining order against Terri, according to ABCnews.
The order was sealed by a judge, but by the time Kaine filed it he'd already moved out of their shared home and taken the couple's 18-month-old daughter Kiara with him. According to The Charley Project, the restraining order "... barred Terri from contacting Kaine, Kyron, Kiara or her own teenage son."
Article continues below advertisement
Kaine Horman and his ex-wife Desiree Young appeared on Good Morning America to raise awareness about their missing boy. His mom confirmed that Kyron was unadventurous, making his sudden absence from school all the more disturbing. It was uncharacteristic for him to wander far from an adult, from home or from the classroom.
"[Kyron] can't see very well so he tends to stick very close to home. He doesn't go outside a certain parameter... He doesn't wander off. It's not his personality type," Young stated.
A FRUITLESS SEARCH
The search for Kyron would mushroom into the biggest in the state's history, and it remains the largest in the state in terms of manpower gathered and funds spent.
Skyline Elementary is surrounded by dense foliage and perched in the midst of steep hills, like much of undeveloped Portland. In summer, the visibility was low due to thickets of undergrowth and fully leafed trees.
Article continues below advertisement
When law enforcement realized the second-grader was missing, it was already afternoon. The search began in earnest while it was still light. A persistent rain turned into a downpour, but the volunteers continued, knowing was a small chance Kyron could have strayed from school grounds.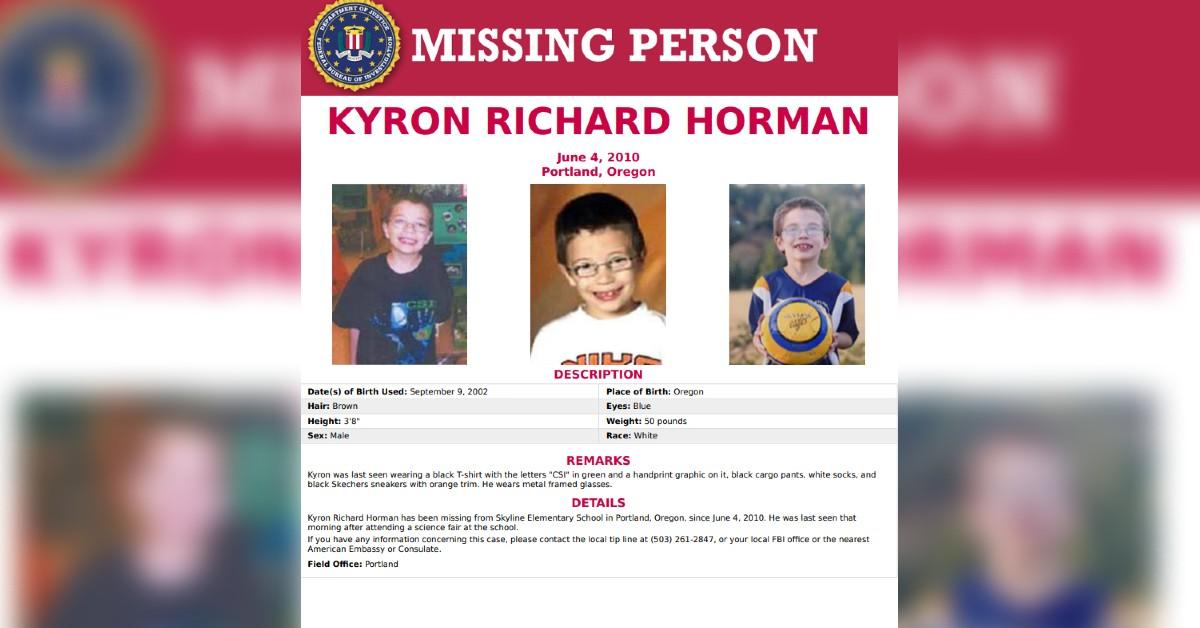 Article continues below advertisement
The next day, a Saturday, a large-scale, organized search got underway using police and volunteers. The Multnomah County Sheriff's Office called in the FBI, which coordinated local agencies and citizen volunteers. On Sunday, as volunteers waded through wet brush and blackberry thickets, the FBI began interviewing everyone at Kyron's school.
More than 60 detectives and another 60 highly trained searchers coordinated the operation, according to Unsolved Magazine. The search continued throughout the night and called on residents in the area to check their sheds and yards. Nearby Forest Park became a specific area of interest, and Desiree Young and dedicated volunteers have continued to zero in on the park a possible place where Kyron was taken.
Despite a roadblock, aerial and grounds searches, and hundreds of volunteers pouring in from Portland and beyond, not a trace of Kyron was found. On day 10, Kyron's status shifted. Kyron Horman was now officially classified as abducted rather than missing.
Article continues below advertisement
THE MAN IN THE TRUCK
When detectives finally turned their spotlight in the direction of Terri Horman, they were able to gather new information about what happened on June 10 at Skyline Elementary School.
The day Terri dropped Kyron off, she first accompanied him to the Science Fair. There is proof because she snapped photos of her stepson standing in front of his project. Others saw Kyron at the before-school Fair.
Article continues below advertisement
More than one witness reported seeing Kyron leave the Science Fair with Terri when they observed the little boy walking with her across a parking lot toward her white pickup truck.
These same witnesses described a man inside the pickup with Terri.
Terri Horman has categorically denied any involvement in Kyron's disappearance. The police could find no physical evidence linking her to a crime, and only had the word of a few witnesses.
Article continues below advertisement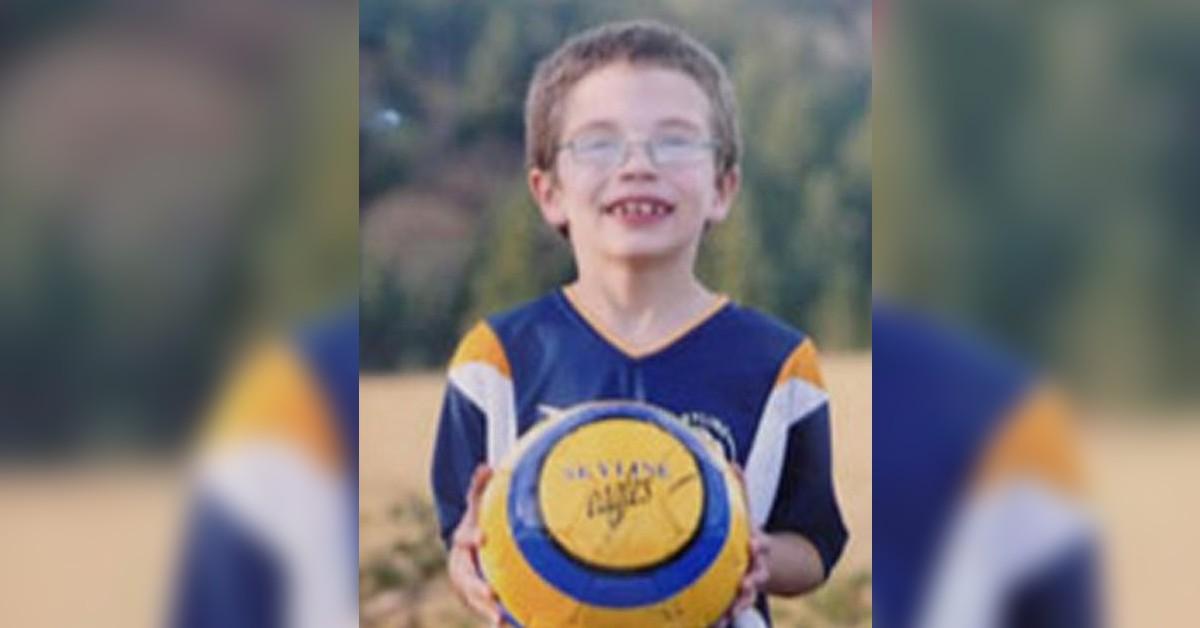 Her good friend DeeDee Spicher was interviewed extensively by the police because she purchased a burner phone for Terri. On the day Kyron went missing, Spicher abruptly left her job and was unaccounted for in the next hour and a half. Initially, Spicher was cooperative with a grand jury subpoena, according to Unsolved Magazine, but later refused to answer any questions during a deposition as part of the lawsuit Young brought against Terri.
Article continues below advertisement
Spicher appeared to choose sides, decided to support Terri no matter what, and turned into a hostile witness during the civil suit. When asked to identify a photograph of Kyron around the time of his disappearance, she refused. When asked if she'd ever met Kyron, Spicher declined to answer.
NEVER FORGOTTEN
Time has moved forward without a single sighting of Kyron or a clue as to where he went. In 2013, Kaine was granted full custody of Kiara.
The community rallied around Kaine Horman and Desiree Young and the public came to believe, much like Kyron's parents have, that the boy will never be found because he was most likely abducted and murdered.
Article continues below advertisement
In 2014, Terri Horman applied to legally change her name to "Claire Stella Sullivan" on the basis that her name was sullied because of the publicity around Kyron's disappearance. The following year, after finally getting employment, she took a co-worker to court claiming harassment charges. The suit was dropped when the judge determined the charges were baseless.
Claire Sullivan still lives in the Portland area. She was never named as a suspect in the disappearance of her stepson — who remains missing today.
Become a Front Page Detective
Sign up to receive breaking
Front Page Detectives
news and exclusive investigations.
More Stories