She Wrote An Essay About 'How To Murder Your Husband.' Then She Did It!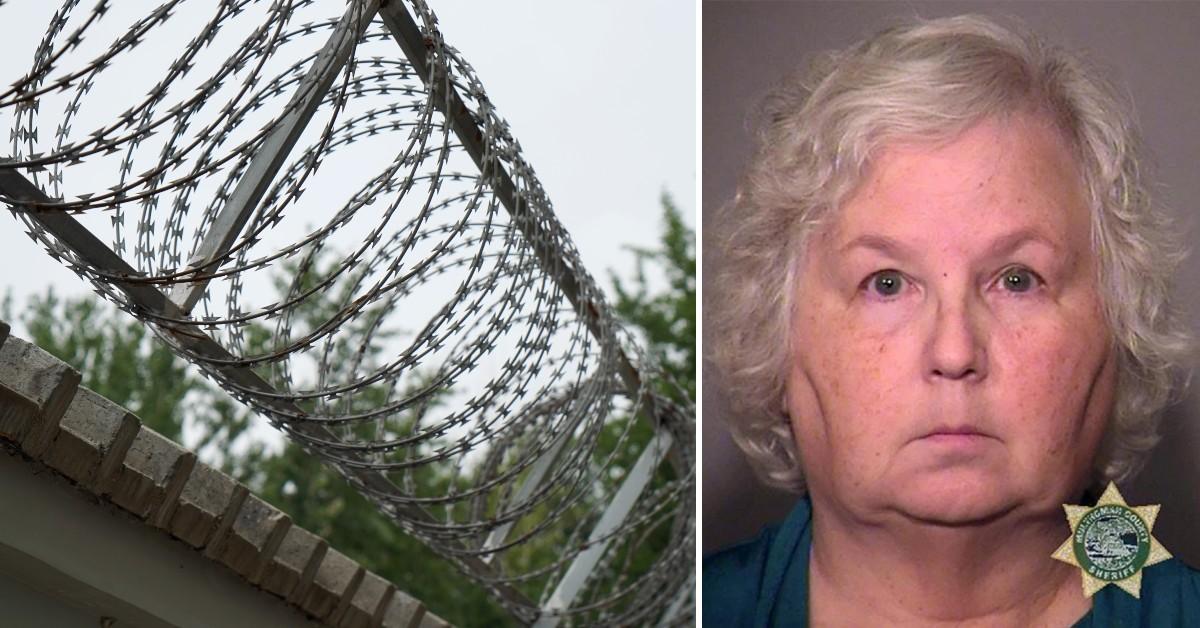 An Oregon woman wrote an essay on how to murder your husband. Then, years later, she shot her partner to death.
Now, she will remain behind bars for life.
Article continues below advertisement
Recently in Oregon, Multnomah County Judge Christopher Ramras sentenced Nancy Crampton Brophy to life in prison with the possibility of parole for the shooting death of her husband, Daniel Brophy, 63. After a seven-day trial, Crampton Brophy was found guilty and convicted of second-degree murder.
On June 2, 2018, officers responded to the now-closed Oregon Culinary Institute at Southwest 17th and Jefferson Street, where the victim worked as a chef and instructor. There, they found Daniel Brophy's body with two gunshot wounds to the back and chest.
Article continues below advertisement
During the investigation, authorities uncovered the 71-year-old self-published author and novelist had written an essay 11 years prior to the incident on "How to Murder Your Husband."In addition, they recovered video footage from surveillance cameras that showed Nancy Brophy's van around the institute for 13 minutes during the commission of the murder. Initially, the defendant lied about her whereabouts that morning but later admitted being in the area.
Ramras refused to allow the essay into evidence because it was too old.
According to prosecutors, Nancy Brophy had researched and purchased a "ghost gun" kit online, followed by a Glock 17 handgun with another fitted side and barrel at a Portland Gun Expo. Though the defendant surrendered the gun the day she was arrested, authorities were unable to find the extra fitted side and barrel for ballistics a match, reported The Hill.
Article continues below advertisement
In addition, Nancy Brophy's cellmate, Andrea Jacobs, who testified the defendant told her Daniel Brophy was shot twice while initially using the word "I" but later corrected herself using the word "it."
Authorities believed the defendant murdered her husband for several life insurance policies worth about $1.5 million since the couple were under dire financial strain.
"We will never understand how you can decide that it was an advantage for you to take the life of our son. That he did not deserve to live. You will never know our beautiful, great grandchildren. Dan's grandchildren. These children deserve to know and love him as we all have," said the victim's mother, Karen Brophy in a written statement, according to .
Article continues below advertisement
In a rebuttal, Nancy Brophy's defense team argued the state's case was highly circumstantial, with no direct evidence linking the defendant to the crime. In addition, the defense questioned Jacob's credibility, highlighting her criminal history and motive for testifying for the state.
Nancy Brophy took the stand in her own defense and claimed she loved Daniel Brophy too much to murder him. She said they had decided to sell their home to settle their outstanding debt. Hence, as prosecutors claimed, there was no reason to kill her husband for financial gain.
The jury didn't believe her.
Nancy Brophy will be eligible for parole after serving 25 years. A restitution hearing is scheduled for Aug. 12.
Become a Front Page Detective
Sign up to receive breaking
Front Page Detectives
news and exclusive investigations.
More Stories