Ex-stripper killed her 63-year-old boyfriend and stole from his home. She then fled across the country.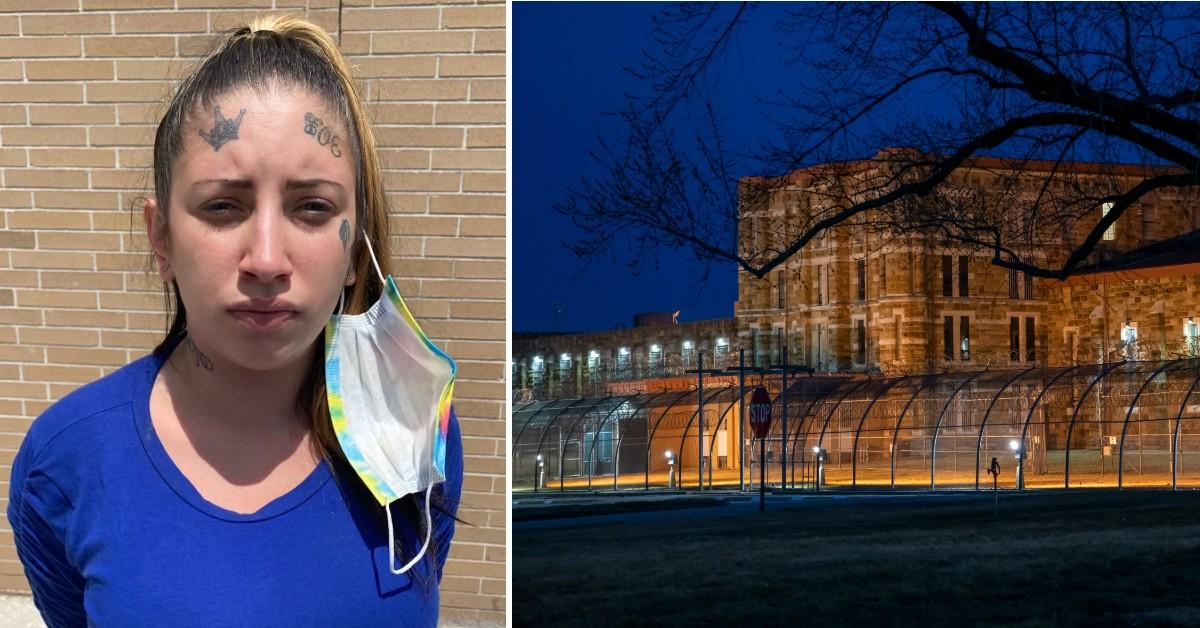 An Oregon woman killed her wealthy boyfriend and stole from his home. Now, she will spend decades behind bars.
Recently, a Clackamas County judge sentenced Nistasha Rose Tate to life in prison with the possibility of parole for the shooting death of Jimmy Alan Pearson. Tate pleaded guilty to second-degree murder.
Article continues below advertisement
On March 3, 2021, Pearson's body was found in his home in the 1700 Block of Oak Shore Lane in Clackamas County, Oregon. Investigators believed he was shot two days earlier after discovering Tate was the last person to see him alive when she visited the home.
In addition, the forensic analysis also placed the defendant at the residence at the time of the murder. Tate was pulled over in a routine traffic stop the night of the killing with some of the victim's items in her vehicle. However, at the time, Pearson's homicide was unbeknown to the police, and Tate was let go.
Article continues below advertisement
According to FOX 12, the 63-year-old pawnshop owner was known to the authorities. A year earlier, Pearson had reported a theft of $23,000 in cash and $300,000 worth of jewelry stolen from his safe by a 20-year-old employee and girlfriend.
According to prosecutors, the victim had a habit of engaging in relationships with younger women. Likewise, Tate, a 23-year-old former stripper, and prostitute was believed to have been in a relationship with the victim for about a month.
Tate left the state immediately and headed to North Carolina but was later arrested by U.S. Marshals at a Greyhound Bus station in Florida. She was extradited to Oregon to face the murder charge.
Article continues below advertisement
However, during the investigation of Pearson's death, authorities discovered the victim had changed his will eight months prior to his demise. In a new twist, Pearson cut off both his daughters from his will and placed his $10 million estate in the hands of two former federal prosecutors, Ken Bauman and Johnathan Haub.
Pearson owned A-1 Hawk pawnshop chains in the Portland area and a five-bedroom, eight-bathroom mansion with a spa and home theater along the Willamette River.
Article continues below advertisement
Authorities believe the victim's motive for cutting his children stemmed from them opening their own pawn store after working for him for years. Five months later, Pearson disinherited them. The daughters are currently challenging their father's will, especially when Haub was the former prosecutor who sent Pearson to prison on a four-year stint for selling marijuana in the 1990's and Bauman was the one who prepared the will.
"I have a lot of ex-felons, though a lot of them have passed away, that I consider friends. I did a lot of drug prosecutions. You aren't dealing with some street trash. A lot of them are bright. Jimmy might (have decided) that two trusted friends who didn't need the money would be the appropriate people — and nobody anticipates you're going to get murdered, right? — might carry out his desires since they knew him. We were not intending to be heirs," said Bauman according to The Chronicle.
Tate will be eligible for parole after serving 25 years.
Become a Front Page Detective
Sign up to receive breaking
Front Page Detectives
news and exclusive investigations.
More Stories