Pam Hupp helped put an innocent man in prison for killing his wife. She's now charged with the murder.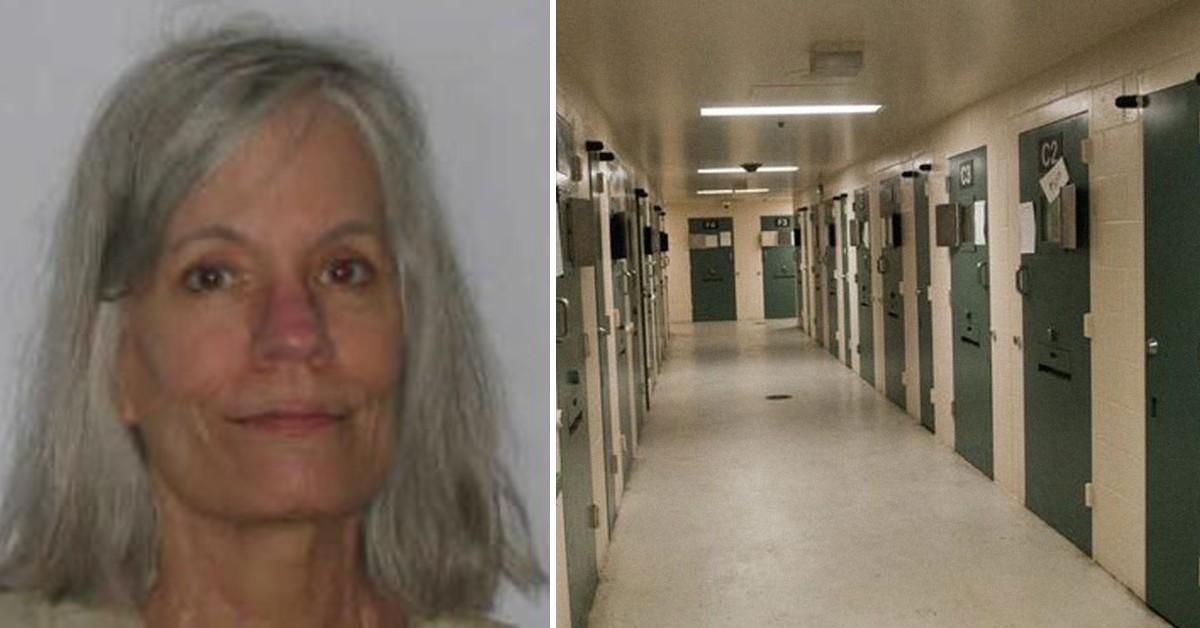 A Missouri woman who was once a star witness in a murder case that put an innocent man behind bars after the death of his wife now has been accused of committing the crime, police say.
Prosecutors in Lincoln County have charged Pam Hupp with armed criminal action and first-degree murder in connection with the death of Betsy Faria.
On December 27, 2011, Russ Faria found his wife dead in their home. She had been stabbed dozens of times.
Article continues below advertisement
Prosecutors outlined a list of alleged evidence in the case against Hupp, St. Louis station KSDK reported, citing court documents filed July 12.
Prosecutors claimed Betsy Faria, who was undergoing chemotherapy for breast cancer, was lying on her couch when Hupp, knowing she was weak from the treatment, allegedly caught her "completely off guard" and stabbed her to death.
"Despite being told repeatedly by Betsy that she did not wish to see Hupp that day, Hupp stalked her, all the while offering to transport Betsy to therapy and visits," the documents claim. "Hupp arrived unannounced and unexpectedly at Janet Meyer's house in the early morning where Betsy had spent the night."
"Having been told not to come to the chemotherapy treatment, Hupp showed uninvited and unexpected yet again," the documents continue. "After chemotherapy, Hupp appeared again at Janet Meyer's home where Betsy had been playing board games with friends. Hupp insisted on driving Betsy home to Troy, even though transportation was already arranged and despite later claiming she was unfamiliar with the Troy area."
After the murder, Hupp then allegedly staged the scene by using a sock with the victim's blood on it to spread around the house, including on a pair of slippers, court documents claim.
Article continues below advertisement
"Blood stains on the socks resemble impressions of fingers and not toes," the documents state. "Investigators believe the killer place the socks on his/her hands after the murder occurred to plant evidence onto the crime scene and then put the socks back on the victim after accomplishing his/her goal."
In the documents, prosecutors also note Hupp knew the victim's husband would not be at their residence, and she was the last person to see Betsy Faria alive. Russ Faria found their dog, which Hupp was scared of, outside when he got home the evening of the murder, the documents state.
Four days before Faria died, Hupp was made the beneficiary of a $150,000 life insurance policy that she was able to cash in. "The motive for the murder was money," according to the documents.
Article continues below advertisement
In 2013, Russ Faria was sentenced to prison after he was found guilty at trial for killing his wife. He was freed in 2015 and exonerated after going through a second trial. He settled a lawsuit filed against the Lincoln County police for $2 million. Investigators did not admit wrongdoing as part of the agreement.
Law enforcement officials reportedly plan to announce a new investigation into potential prosecutorial and police misconduct related to the Betsy Faria case, according to KSDK.
In 2016, as police looked deeper into Hupp's connection to the case, Louis Gumpenberger was shot to death in Hupp's home in what detectives alleged was a staged home invasion. Police believed Hupp, who claimed she acted in self-defense, killed him in a desperate bid to throw suspicion off herself for Faria's murder.
In 2019, in order to take the death penalty off the table in the case, Hupp took an Alford plea, which allowed her to recognize the state could likely convict her of Gumpenberger's murder, but not actually admit guilt. That same year, law enforcement officials reopened Betsy Faria's murder case but took evidence from Lincoln County and gave it to the St. Charles City Police Department to investigate.
Hupp is currently serving a life sentence for Gumpenberger's murder.
Hupp's mother, Shirley Neumann, died after falling from her balcony at a senior living community. In 2017, the manner of death was switched from accidental to undetermined.
Become a Front Page Detective
Sign up to receive breaking
Front Page Detectives
news and exclusive investigations.
More Stories