Second victim dies following 2020 Florida parasailing accident, boat captain now charged with manslaughter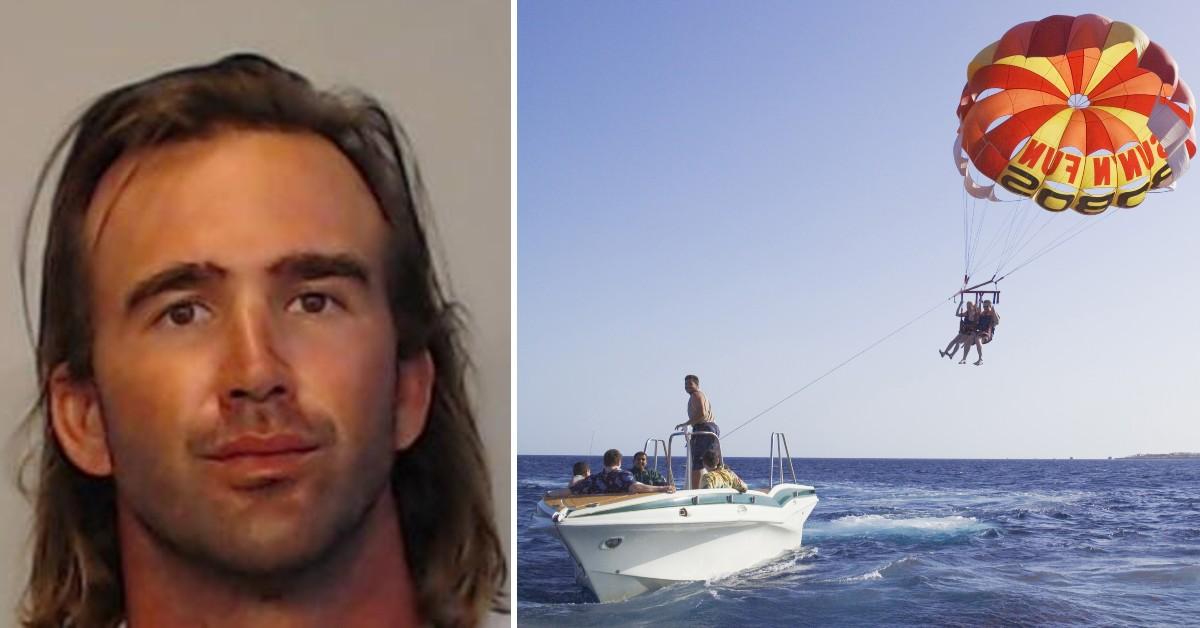 Two tourists planning to marry have died following a parasailing accident last summer in Florida, and the boat's captain is now accused of manslaughter by culpable negligence.
Article continues below advertisement
Several hours after his Aug. 25 arrest, Andrew John Santeiro posted $230,000 bond and was released from a Stock Island jail.
On July 17, 2020, Santeiro, a 33-year-old Key West boat captain, was leading the parasailing expedition for Sunset Watersports, the Miami Herald reported, citing a Florida Fish and Wildlife Conservation Commission arrest warrant.
According to the Fish and Wildlife agency, the winds were too high and the tour should have ended, but Santeiro allegedly helped Nicholas Hayward, 37, of Costa Rica, and Azalea Silva, 29, of San Antonio, Texas, be put into the air on parasails around noon that day.
Article continues below advertisement
About a minute after Hayward and Silva's went up, their parasail moved horizontal to the boat instead of behind it, causing the vessel to lift, and the parasail to drop from the sky and into the water, according to the warrant.
The parasail towline separated from the boat, and the inflated parasail dragged the couple through the water, according to the Fish and Wildlife agency.
"Hayward and Silva continued to drag through and across the surface of the water for about seven to nine minutes before the parasail finally deflated," according to the arrest warrant.
The remaining towline attached to the boat, meanwhile, became entwined in the boat's propeller. Rescue operations were further hampered because the boat allegedly did not contain a working VHF marine transceiver.
Article continues below advertisement
Hayward died by drowning in the accident. Silva lost consciousness and was airlifted to a hospital in Miami. She was treated for a traumatic brain injury until she passed away from complications on July 1, nearly a year later.
"Santeiro neglected to take all available means to determine the weather before launching Hayward and Silva into flight," the FWC warrant states, noting witnesses claimed the boat came close to capsizing as a result of "the forces applied by the parasail in high wind."
Article continues below advertisement
Around the time of the accident, the Miami Herald reported, average wind speed was 18.5 mph., while gusts were recorded at 25.5 mph. and peaked at 35.5 mph.
A Florida statute prohibits commercial parasailing if gusts exceed the average wind speed by 15 mph. or if gusts go above 25 mph.
In addition to the manslaughter charge, Santeiro is also facing three misdemeanor charges of violating commercial parasailing requirements.
Shortly after the accident, a lawyer for Hayward, who was planning to marry the second victim, Silva, filed a wrongful death suit against the boat company on behalf of the man's 10-year-old son.
Become a Front Page Detective
Sign up to receive breaking
Front Page Detectives
news and exclusive investigations.
More Stories