From hotel heiress to jail inmate: Paris Hilton's string of arrests ended with a trip to lockup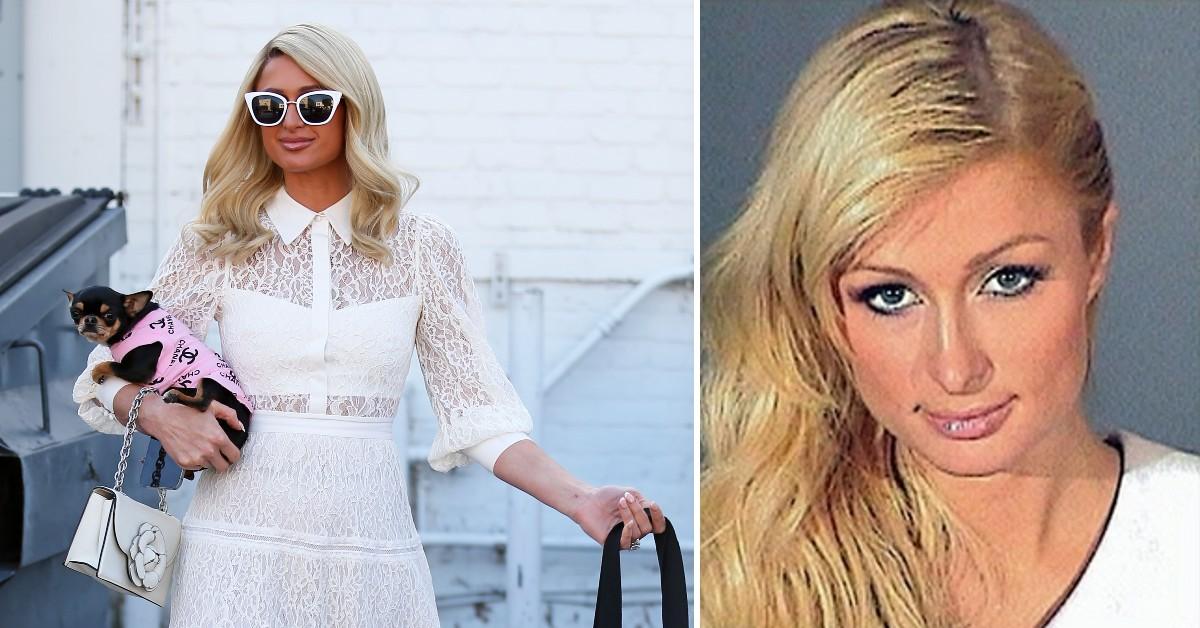 During the mid-2000s, the front page of tabloid magazines were covered with young starlets and their wild partying habits. Stars such as Britney Spears, Lindsay Lohan, Nicole Richie and Paris Hilton were regularly filmed by paparazzi as they engaged in heavy drinking and hard partying almost daily.
Article continues below advertisement
However, the party lifestyle went too far for some stars, leading them to face jail time. For famous heiress Hilton, she's had a few run-ins with police during her wild lifestyle as a young adult.
On Sept. 27, 2006, police arrested Hilton on suspicion of DUI as she headed towards an In-N-Out Burger restaurant. The star was driving erratically in her Mercedes-Benz SLR McLaren around Hollywood. According to E! Online, the former TV personality told police she'd only had one margarita on an empty stomach and was looking for some food. The star blew a 0.08 on a breathalyzer test, matching the legal driving limit blood-alcohol-content level.
Article continues below advertisement
Police detained Hilton around 12:30 a.m for a DUI, and she was promptly released from jail at 3 a.m., with her publicist at the time, Elliot Mintz, taking her home. An arraignment for Hilton's case was set for Dec. 5, 2006. However, the date was later pushed back to January of the following year.
On the day of her arraignment, Hilton was not in attendance, having her lawyers enter her plea of "not guilty" for one count of driving under the influence and driving with a blood-alcohol level of 0.08 or higher, according to ABC News. Then, less than a week after her court case, Hilton ran into authorities yet again.
Article continues below advertisement
Police pulled over the starlet due to her suspended license from her September DUI arrest. They reminded her that she had signed a document that acknowledged that she wasn't supposed to drive.
On Jan. 22, 2007, Hilton pled no contest to a reduced charge of alcohol-related reckless driving. ABC News reported that a court ordered her to serve three years of probation and a $1,500 fine. In addition, she was required to enroll in an alcohol education program.
Article continues below advertisement
A month later, on Feb. 27, Hilton was pulled over yet again for driving with a suspended license. A Los Angeles police officer noticed the former party girl was going 70 mph in a 35 mph zone in a brand new Bentley. The police officer discovered the signed acknowledgment in Hilton's glove compartment that barred her from driving with a suspended license.
The Los Angeles city attorney office announced on March 29 that they would ask the judge to revoke Hilton's three-year probation from her January plea deal. Months later, following a recommendation from prosecutors, a court judge sentenced Hilton to 45 days in prison for violating her probation.
Article continues below advertisement
On June 3, after attending the MTV Movie Awards, Hilton checked into the Century Regional Detention Facility. She served only three days in prison based on claiming she had an "undisclosed medical condition."
After her release, the starlet was ordered to wear an ankle monitoring bracelet for the following 40 days.
Aside from a 2010 arrest for suspicion of cocaine and marijuana possession — in which she only had to pay a $2,000 fine and complete 200 hours of community services — Hilton has managed to avoid police.
The heiress has put her hard-partying days aside, settling down into a more quiet life. Hilton recently married her long-term partner, Carter Reum, on Nov. 11, 2021. Hilton is also a mental health advocate fighting against boarding schools for "troubled teens" across America.
Become a Front Page Detective
Sign up to receive breaking
Front Page Detectives
news and exclusive investigations.
More Stories