THE UNTOLD STORY OF PEDRO RODRIGUES, THE MAN WHO CLAIMED TO KILL MORE THAN 100 PEOPLE. VIGILANTE OR SERIAL KILLER?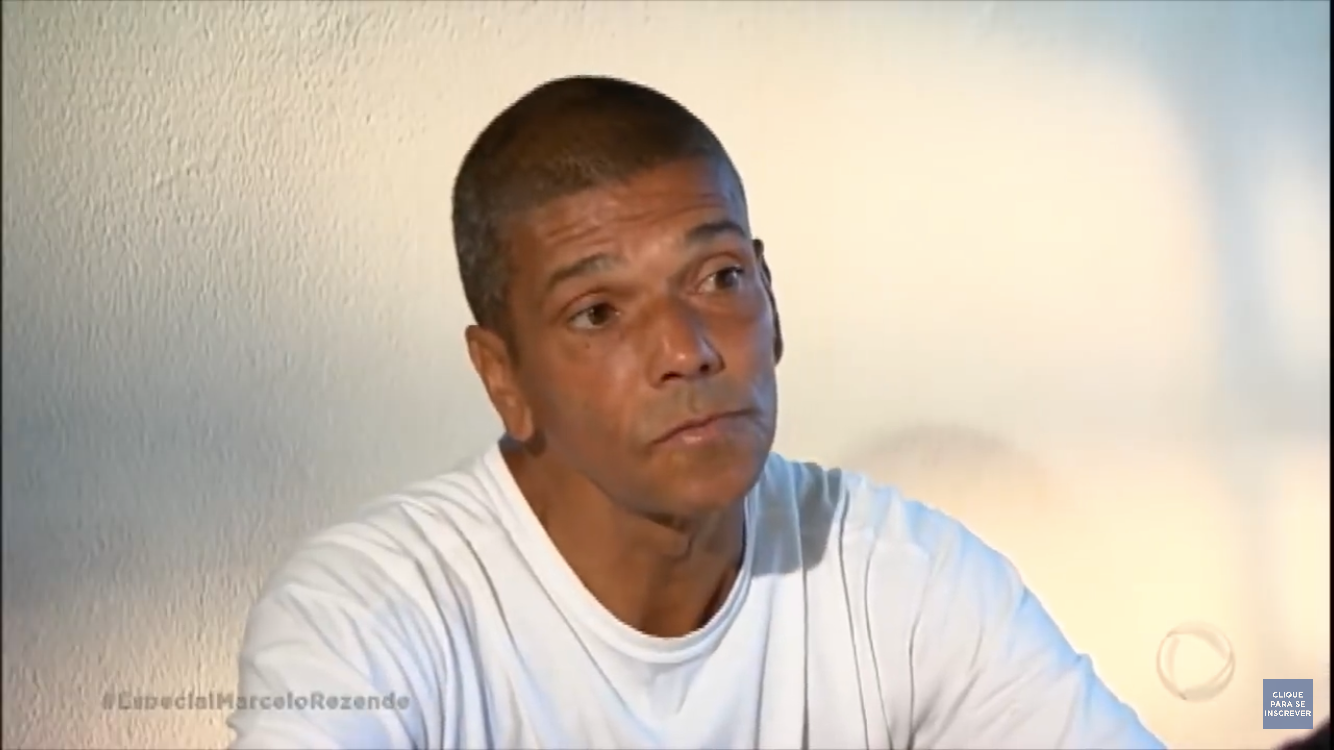 A vigilante killer or psychopathic serial murder?
That is a question many struggle with when discussing the case of Pedro Rodrigues Filho, the man known as the "killer of killers" in Brazil.
Article continues below advertisement
Filho (Filho being the Portuguese version of "junior") killed other criminals while in prison, leading some to say he was a vigilante who craved justice.
In this way, he is sometimes compared to the fictional serial killer "Dexter," who killed other murderers and criminals. Rodrigues, charged with 71 murders, primarily killed other criminals, leading to this parallel.
Rodrigues, however, not always just killed other criminals and was not the vigilante many consider him to be.
Here is the story — told through books and interviews posted to YouTube — of whether his upbringing contributed to his killings and why he decided to murder.
Article continues below advertisement
NATURE VS NURTURE
Born in Brazil, Rodrigues came into the world with a skull deformity from his abusive father's repeated attacks on his mother while she was pregnant.
In a 2012 interview with journalist Marcelo Rezende, Rodrigues showed the minor deformity that can be seen near his hairline as he described his physically violent childhood. Psychologists have theorized in the past as to the "nature vs nurture" creating serial killers and the fostering of psychopathy in a person, and Rodrigues, later called "Pedrihno Matador" or "Killer Petey," suffered both from a brain injury and a childhood presumably devoid of parental affection.
He wears a tattoo on his arm that reads "I Kill for Pleasure," which seems to contradict his portrayal as an avenger that balances the criminal world.
A Brazilian writer and criminology expert, Ilana Casoy, featured interviews with Rodrigues in her book "Serial Killers: Made in Brazil." She claims he was an "avenger" and wrote in her book that "when someone disobeys his code of ethics, he has his own particular solutions which do not follow the law."
Article continues below advertisement
This falls into that rosy view that explains away the murders of more than 70 people. Mark Safarik, a profiler who worked with the FBI for over 20 years, went over Rodrigues' life and said that he believes the murders committed prior to the first prison sentence were "motivated by a thirst for revenge," rather than a desire to clean the streets of criminals.
Rodrigues later stated in an interview on YouTube it was likely that the number of his murders could have been over 100 because if he didn't kill people, he couldn't sleep.
Notably in his prison days — that some point to when lauding his thinning of the criminal population by killing dozens— Rodrigues killed a man for snoring too loudly and another because he "did not like his face." This does not seem like the work of someone with the code of ethics described by Casoy.
During his time in prison, Rodrigues killed 47 inmates, rocketing his sentence up from 128 years in prison to 272 and then to 400 years. However, Brazil has a law that prohibits the detainment of a sane prisoner for more than 30 years.
So, 34 years into his 400-year sentence, he was released. He was re-arrested in 2011 for non-murder-related crimes and served a 4-year sentence.
Article continues below advertisement
This was when he began to become more universally known. Marcelo Rezende, a reporter for the Brazilian TV station Rede Record, interviewed him in May of 2012. During the interview, Rodrigues explained the need to kill saying, "It's as if I was unloading myself, I feel a relief, no emotion."
In the time since his release in 2018, he has posted videos on YouTube to discuss current crimes and his goals for the future. He claims while he doesn't regret the murders, he does regret falling into a life of crime. After being released from prison, Rodrigues had the "I Kill for Pleasure" tattoo covered up.
Rodrigues had a tough life full of violence, death, abuse and loss. Whether or not he was formed into a killer by injury or by environment does not truly matter as the events have already played out.
The news stories most easily found about "Pedrinho Matador" are about him murdering a rapist as they traveled in a van together, and the arguably justifiable killing of his father in revenge for the murder of his mother.
Regardless of how justifiable some consider some of his crimes, he did not solely get rid of criminals for the greater good, leaving little to the argument he is a vigilante. Instead, the untold story shows more a person who killed for pleasure or emotional release — hardly noble reasons.
Become a Front Page Detective
Sign up to receive breaking
Front Page Detectives
news and exclusive investigations.
More Stories