She Tortured And Starved A 12-year-old To Death. Now, The Wicked Stepmother Will Never Hurt Another Child Again.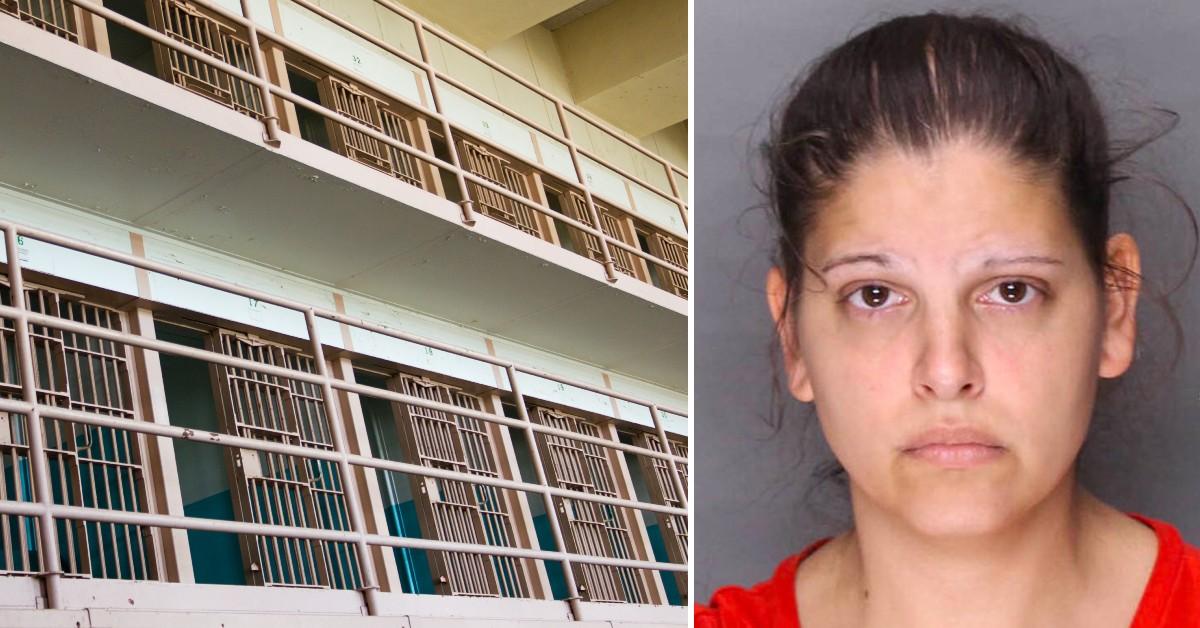 A Pennsylvania woman tortured and killed her stepson. Now, she will never walk free again.
Article continues below advertisement
This month, Lebanon County Judge Bradford Charles sentenced Kimberly Maurer,37, to life in prison without the possibility of parole for the torture and beating death of 12-year-old Max Schollenberger. After an hour of deliberation, Maurer was found guilty and convicted by a jury of first-degree murder and child welfare endangerment.
On May 26, 2020, police officers responded to the White Oak Street home Maurer shared with the victim's biological father, Scott Schollenberger, 43, and found the child's naked body in a second-floor bedroom on a bed.
Article continues below advertisement
Officers discovered the child had been covered with fecal matter, and the room reeked of an overpowering odor. In addition, the room's window shades had been duct-taped to the window frames and had no electrical or artificial lighting.
Later, an autopsy report showed the victim had suffered from malnutrition and starvation. Furthermore, the report established the cause of death was due to blunt force trauma to the head.
At the time of the child's death, he weighed 47.5 pounds.
Article continues below advertisement
"We're sitting here over two years out after the death of this little boy, the condition of that room, the way he died, the manner in which he died, everything she took from him and you saw it again today, there hasn't been a single tear of remorse for Maxwell. For herself, yes, for him, none. I think we have as good of an outcome as we can get, but it's not justice. There is no justice in this, there's no bringing this child back, there's no undoing what occurred," said District Attorney Pier Hess Graf to the jury, according to ABC 27.
Maurer's defense team argued Scott Schollenberger was the orchestrator of the entire criminal act and abuse of the child.
Article continues below advertisement
According to prosecutors, Maurer had other children from previous relationships who were not even aware of the child's existence. Max had been subjected to inhumane treatment for years while the couple's other children were well catered and treated well. They argued the Annville Township, Pennsylvania, resident had total control of the home's finances, groceries and children's activities while the boy's father worked full time.
In addition, prosecutors revealed Maurer's social media post where she made derogatory remarks about her stepson.
"She cursed about (Max), she bragged about abusing him. She bragged about how worthless he was, what a pain he was, what a joy the other children were. We found over a period of nine years there wasn't a single pleasant comment. Nothing loving, nothing sweet, ever directed by her about Maxwell," said Graf, according to Lebanon Daily News.
Article continues below advertisement
In February, Scott Schollenberger pleaded guilty to criminal homicide, endangering the welfare of children, and criminal conspiracy to endanger the welfare of children. He was sentenced to life in prison without the possibility of parole.
Charles sentenced Maurer to additional 10 to 20 years in prison for endangering the welfare of a child and conspiracy charges. She was ordered to serve the sentences consecutively.
As a result of Max's death which had devastated the Annville Township community, two state senators approved a grant to build a playground dedicated to Max at Annville Elementary School for the 2022-2023 school year.
Become a Front Page Detective
Sign up to receive breaking
Front Page Detectives
news and exclusive investigations.
More Stories