Pennsylvania Man Accused Of Drugging His Wheelchair-Bound Mother's Iced Tea With Fentanyl, Fatally Shooting Her In Shed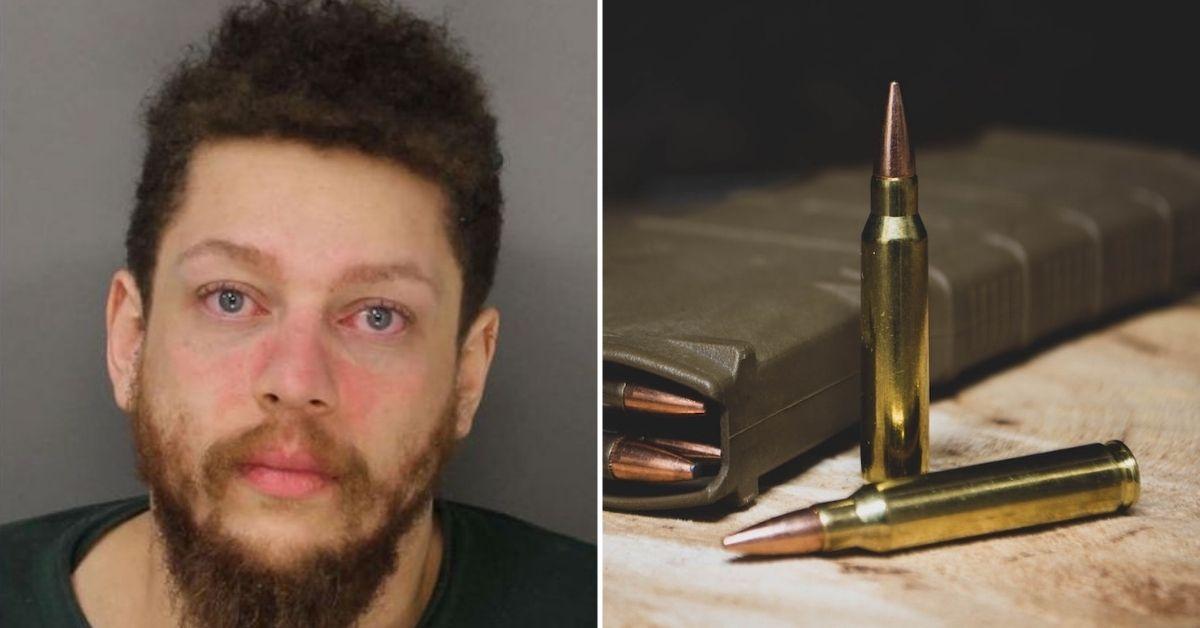 A man in Pennsylvania was arrested after allegedly drugging, kidnapping and then fatally shooting his wheelchair-bound mother inside a storage shed, according to authorities.
On April 9, officers responded to a home in Falls Township regarding a domestic dispute between brothers "regarding their mother's whereabouts," according to the Bucks County District Attorney's Office.
Article continues below advertisement
Once at the scene, officers spoke with Adam Clark-Valle, who said his brother, Sean Rivera, told him their mother, Carol Clark, had gotten sick and passed away.
Police said Clark-Valle searched for their mother in the home, but couldn't find her. He asked Rivera, who lived with his mother, for more details and Rivera allegedly told him she had a heart attack and was at the hospital.
Clark-Valle called local hospitals looking for his mother, but none of the facilities had taken her as a patient, officials said. He then asked his brother where their mother was again and Rivera reportedly said, "Frankford."
Clark-Valle told police he left the home to search the hospitals and when he got back, Rivera was gone. That's when he decided to call the police.
Article continues below advertisement
Officers searched the residence and "described the conditions to be very cluttered as a hoarder's house, preventing them from doing anything other than a limited cursory sweep of the inside," police said.
Rivera eventually returned home driving a car registered to his mother, police said. He told police he bought his mother takeout the night before, but then the next day, April 9, she reportedly was not in her bedroom.
Clark-Valle told police he texted his mother on April 8 to wish her a happy birthday, but he never got a response, which was "very unlike her," authorities said. He also said his mother suffered from various medical conditions, including diabetes, and she used a wheelchair.
After securing a search warrant, police found two firearms with receipts made out to Rivera. They also found a Home Depot receipt for two padlocks, officials said.
Article continues below advertisement
Never miss a story — sign up for the Front Page Detectives newsletter. Be on the scene the moment news breaks.
Investigators determined Rivera allegedly drugged his mother's iced tea with fentanyl, placed her in a wheelchair and then drove her to a building in Philadelphia. He then allegedly used bolt cutters to open a storage shed on the property, wheeled his mother inside the shed and then fatally shot her.
Officers made their way to that storage shed and found Clark's body, officials said.
On April 10, Rivera was arrested and booked into the Bucks County Correctional Facility without bail, authorities said.
He was charged with criminal homicide, kidnapping to facilitate a felony, kidnapping to inflict terror or injury, aggravated assault, possession with intent to deliver a controlled substance, possession of an instrument of crime, possession of a weapon, false imprisonment, unlawful restraint and recklessly endangering another person.
Become a Front Page Detective
Sign up to receive breaking
Front Page Detectives
news and exclusive investigations.
More Stories