A co-ed was stabbed in the book stacks at the Penn State library. Five decades later, who killed her remains a question.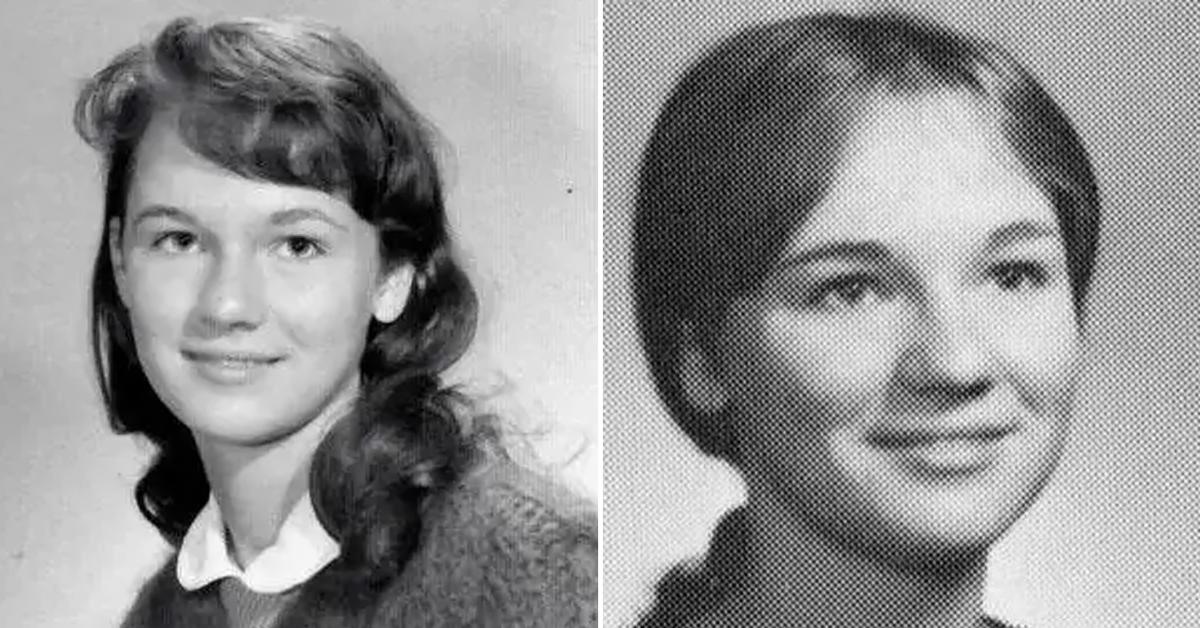 Elizabeth Ruth "Betsy" Aardsma was destined to go places. Born to a respectable middle-class family in Holland, Michigan, her father worked for the State Treasurer while, as was typical for the 1960s, her mother was a housewife.
Article continues below advertisement
Aardsma was raised in a conservative and religious household, yet as with many children growing up in the 1960s, she developed a taste for liberal ideas, art, and poetry. Academically gifted, she graduated high school in 1965 with honors, graduating 5th in her class as a senior.
She loved high school, being particularly fond of her English literature teacher Olin Van Lare, who was well known for bursting into tears during emotional poetry readings. To this day, history teacher Verne C. Kupelian treasures a poem Betsy had written for him.
"I think I ended up giving her a straight 'A' in the class, and it was not an easy class," physiology teacher Dirk Bloemendaal Sr.told PennLive.com in 2008. "She was really the kind of person you love to have in your class."
Article continues below advertisement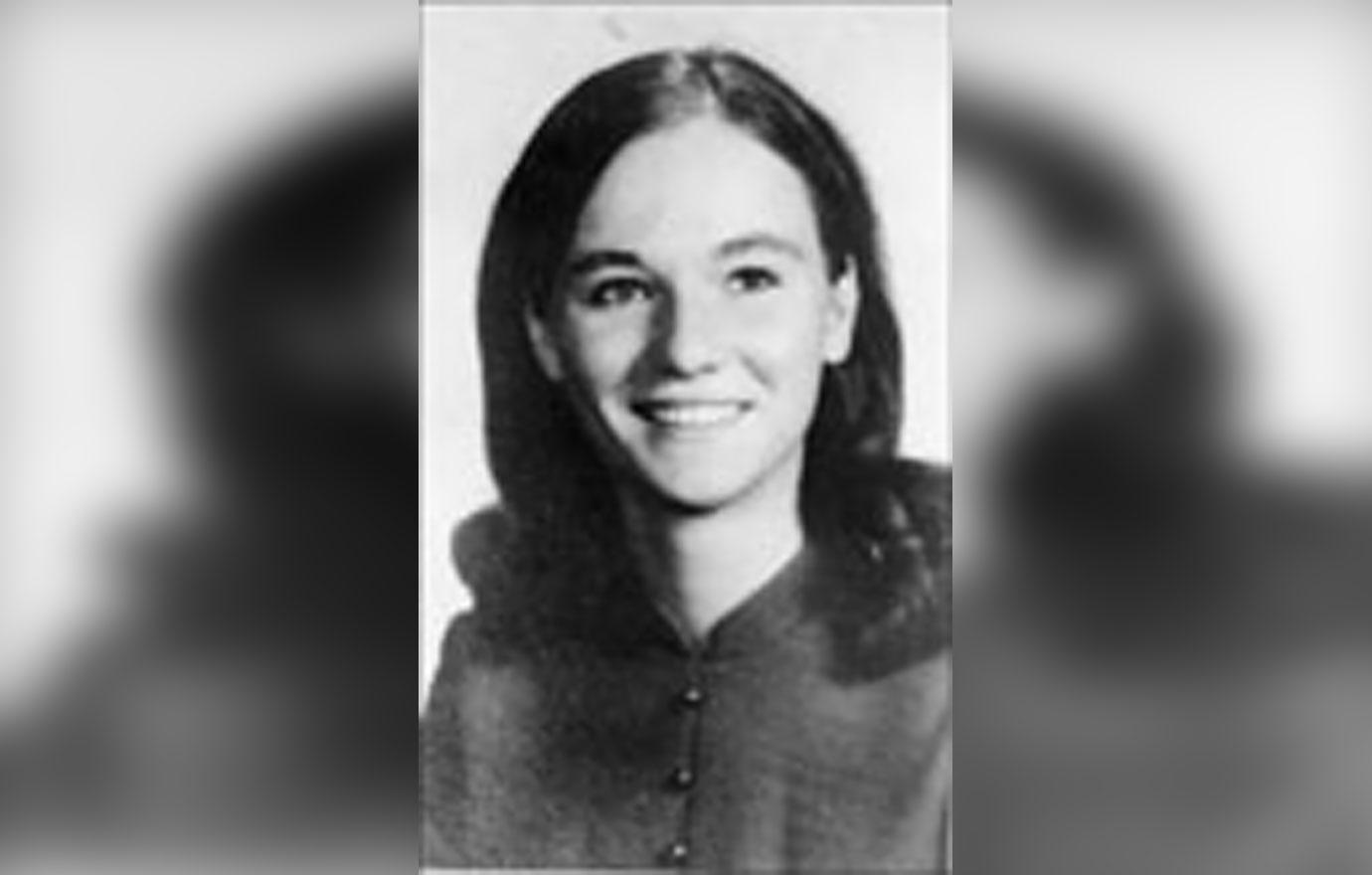 After high school, Aardsma enrolled at Hope College in Michigan to pursue a pre-med program. She aspired to either be a physician or a medical illustrator, developing a strong concern for the underprivileged and an interest in feminism. Around the time she moved to Hope, she spent a week on a Reformed Church mission to a Navajo reservation in New Mexico, being disturbed by the poverty she found.
Article continues below advertisement
However, by 1967 she seemed to have developed a new career vision for herself as she enrolled at the University of Michigan to study art and English. Her social life grew as she began her first serious relationship with a young man named David Wright. Her concern for the disadvantaged led to her joining the Peace Corp following her graduation, traveling to Africa on humanitarian work.
However, her time abroad would be cut short when Wright enrolled at Penn State University. He told her that he couldn't guarantee a commitment to her while she was abroad in the long-term, not wanting any kind of long-distance relationship. Aardsma returned to the United States and enrolled at Penn State, spending most of her time studying or traveling to Penn State-Hershey to join Wright.
Article continues below advertisement
By Thanksgiving of 1969, the stress of her study was beginning to show as she began to fall behind on an English assignment; she was also missing her friends back in Holland. Not only that, however, but she seemingly had an uneasy feeling on campus, telling her mother in a letter that "I don't know why I'm here. I have this weird feeling about being here."
Despite this, her mood was likely lifted with the first anniversary of her relationship with Wright and discussions that the two might get engaged during the coming holiday season.
"She was just a very brilliant person, extremely smart. Good sense of humor. Just a wonderful person." Wright told PennLive. "She asked if I would wait for her and so forth, and I sort of selfishly said, I just don't know what will happen."
Article continues below advertisement
On Nov. 28, 1969, Aardsma left her halls with her friend Sharon Brandt, with whom she shared a room. The two were heading to the library to obtain material for the paper that Aardsma was struggling writing. The pair separated and agreed to meet later that evening to watch a movie at a theater. At 4 p.m., Aardsma spoke with one of her professors Nicholas Joukovsky and then, shortly after, two of her friends before finally entering the library.
Everything was seemingly normal inside the library. Aardsma placed her purse, jacket and a book inside one of the many carrel desks designed for privacy and peace while studying before walking to the card catalog. She found what she was looking for and descended down to the level two stacks at 4:30 p.m. Dean Brungart, an assistant supervisor, saw a woman in a red dress in an aisle, presumably seeking the correct text. Two young men stood in a nearby row. There was nothing out of the ordinary, it seemed, yet the serenity of the library was about to be broken most tragically.
Article continues below advertisement
Ten minutes later, witness Richard Allen claimed to have heard a man and woman talking as he used a photocopier, unable to make out anything and not be alarmed by the volume or tone. Just moments later, there was a tremendous crash, and a young man came "barrelling" past him, Allen describing him as young and likely a student. Two others saw the man, describing him as around 6-feet tall and 185lbs, wearing khaki slacks, a tie and a sports jacket. He had brown hair and possibly glasses. As he ran, he shouted, "That girl needs help!"
On that, he was undoubtedly correct. The commotion had been Aardsma desperately gripping onto a bookshelf and pulling the books onto the floor as she took her last breaths. She had been stabbed just once, straight through the left breast, severing her pulmonary artery and entering the right ventricle of her heart.
The scene that took place next happened on two fronts, one with the suspect and one with the victim. The suspect quickly left the library, and one of the witnesses, Joao Uafinda, followed him. He went up the stairs and ran outside, quickly losing his pursuer as he ran toward the Recreation Hall.
Article continues below advertisement
Meanwhile, a librarian was attempting to give first aid to Aardsma, trying mouth-to-mouth and not realizing the victim had been stabbed. The wound had only produced a small amount of blood, and she was wearing a red dress over a sweater. The materials were thick, meaning the tiny knife wound wasn't noticeable. When paramedics were called, they were initially informed a girl had fainted.
Aardsma was placed on a stretcher and removed from the library before being taken to the Health Center on campus as medics continued CPR. When she arrived at the center, more senior staff observed the blood and ordered CPR to stop. Cutting her attire away, they found the stab wound. She was pronounced dead at 5:19 p.m., around 30 minutes after the stabbing.
While 5:19 p.m. was the official time of death, the coroner found that Aardsma had died just five minutes after being stabbed, her chest cavity filling with blood, causing her to essentially drown. There had been no sexual assault, and other bruising likely came from her falling to the floor. Despite the shout that she needed help from her attacker, it was Dr. Thomas Magnani's view the killer had intentionally aimed for the heart, and he was right-handed.
Article continues below advertisement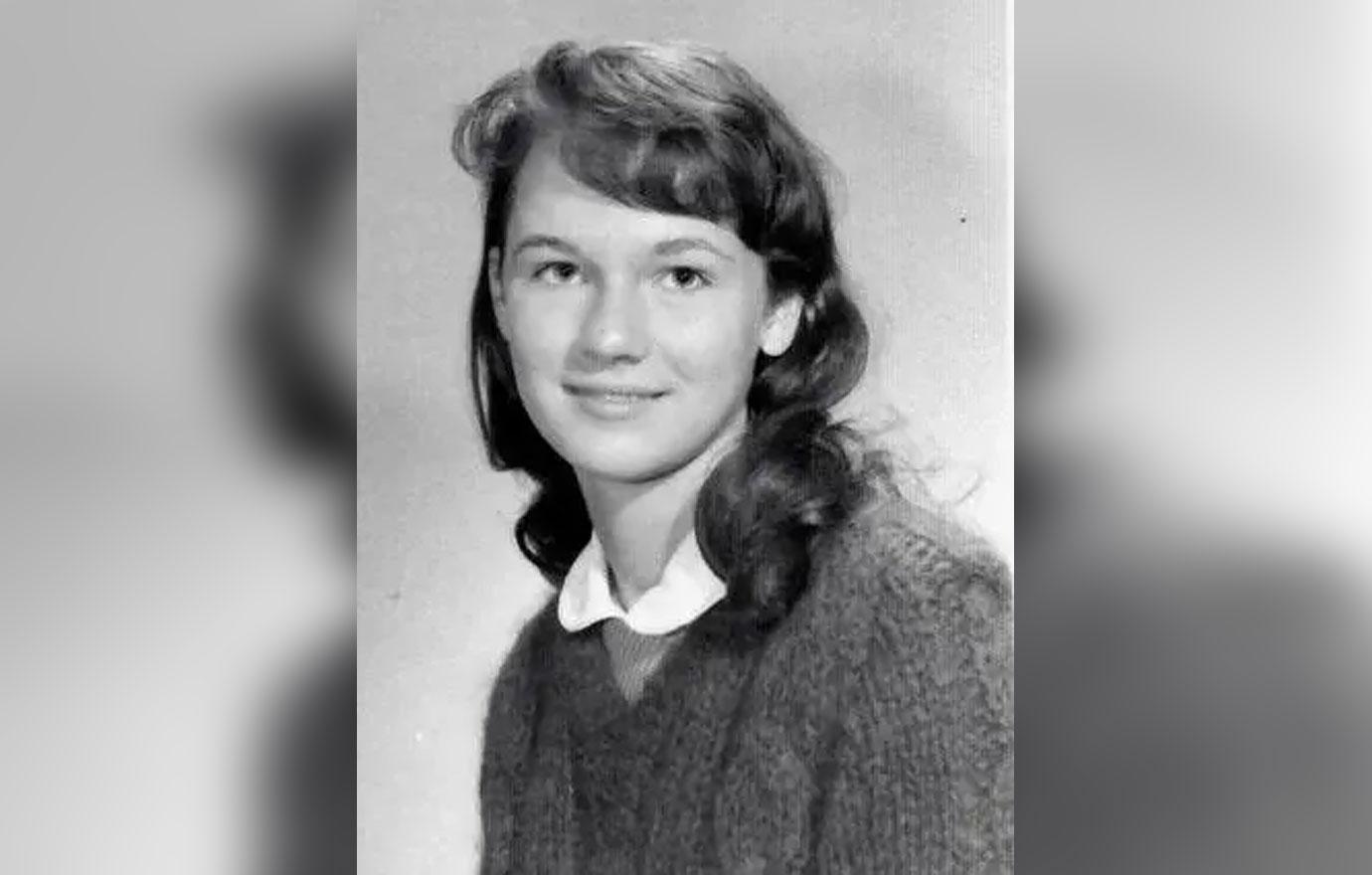 THE INVESTIGATION
Setting up base at the Boucke Building, 35 state troopers were assigned to the case, interviewing hundreds of suspects and combing the entire campus to find the murder weapon believed to be a 3 to 4 inches long hunting knife. The search produced nothing despite a $25,000 reward being offered.
Article continues below advertisement
Hampering the investigation was the crime scene had been severely compromised before the inquiry could even start. After being stabbed, Aardsma involuntarily lost control of her bladder and urinated. Not knowing a crime had happened, library staff cleaned up the mess and restacked the shelves as the victim was taken out on the stretcher. When the police came to look, it was almost as if nothing had transpired. The only evidence found was away from the scene of the stabbing and located on the stairs to the level three stacks, comprising of just three drops of blood of the same type as Aardsma.
What led to the murder is almost entirely open to speculation, yet it seems essential that there was no scream or cry, and the overheard conversation by Allen was not said to have been harsh. Given the position of the wound, she was clearly approached from the front in a very narrow row that didn't allow people to pass without turning sideways. She did not try to escape or call out, and it seems likely that the deadly single blow may have come as a complete surprise. The likelihood is that she knew her killer.
Article continues below advertisement
Given her attire, many have speculated that Aardsma agreed to meet with somebody at the library. Speaking with PennLive, fellow English student Linda Marsa said, "That would have definitely been out of character for Betsy. She was pretty casual, if not necessarily hip in the way she dressed. A dress and white cotton shirt on a cold November day to do research in the stacks? That's not normal."
There was no evidence she had been uncomfortable about any men who may have made approaches to her in the eight weeks she'd been at Penn State, nor any evidence she'd been stalked by a stranger. Equally, there was no evidence that she was unhappy in her relationship with Wright, nor that Wright could have been involved. He was eliminated from the investigation after extensive interrogation.
Other theories were abundant. Some speculated she'd witnessed a drug deal in the stacks or had been murdered over a drug debt, though friends were sure that she was not a drug user. However, the most substantial theory was that she had stumbled upon a sexual scene, either a solo masturbatory fantasy or a homosexual encounter.
Article continues below advertisement
A SEX CASE?
A forensic examination of the row in which Aardsma was murdered not only revealed over 20 pornographic magazines secreted between the books, but large amounts of semen in multiple locations, including the floor, walls and shelves. Close by, in a storage section, police found a desk with a soda can and stack of both heterosexual and homosexual. Fingerprints were taken from the can but didn't match anyone in a database.
Police theorized the stacks were being used as a cottaging location for homosexual students or even staff. Stumbling on the scene, Aardsma recognized one of the men involved and been killed to silence her. However, it's worth remembering that Richard Allen did not report two male voices, and only one suspect was seen fleeing. Equally said to be "prudish," it seems likely that Aardsma would have loudly raised the alarm had she stumbled on such a scene.
Article continues below advertisement
On the other hand, it does seem likely that the killing was a spur-of-the-moment attack and not preplanned as almost nobody could have known precisely where to find Aardsma at that moment unless a rendezvous had been planned. That would mean a very quiet altercation seems likely to have taken place or a completely random attack.
By Christmas 1969, police had their first two strong suspects in Richard Haefner and William Spencer.
Spencer was a 40-year-old sculptor who had arrived in Pennsylvania shortly before the killing. His wife was studying for her doctorate at Penn State while he worked there, often sculpting nudes. At Christmas 1969, he is said to have confessed that he "killed that girl in the library" at a holiday gathering of faculty members.
Article continues below advertisement
The shocking claim brought him under immediate investigation, and several things he told investigators stood out as potentially being lies. His presence on the second level of the library stacks at the time of the murder was confirmed, yet his description of the suspect wearing an overcoat didn't tally. Nor did his assertion that Aardsma agreed to model nude for him given her conservative nature and the fact all nude models at Penn State traveled from other parts of Pennsylvania.
Why Spencer would lie is a mystery, and whether he was covering his own tracks or merely a fantasist is debatable. However, what isn't debatable is that there is a much better suspect, Richard Haefner, the strongest and most popular suspect in the case.
Article continues below advertisement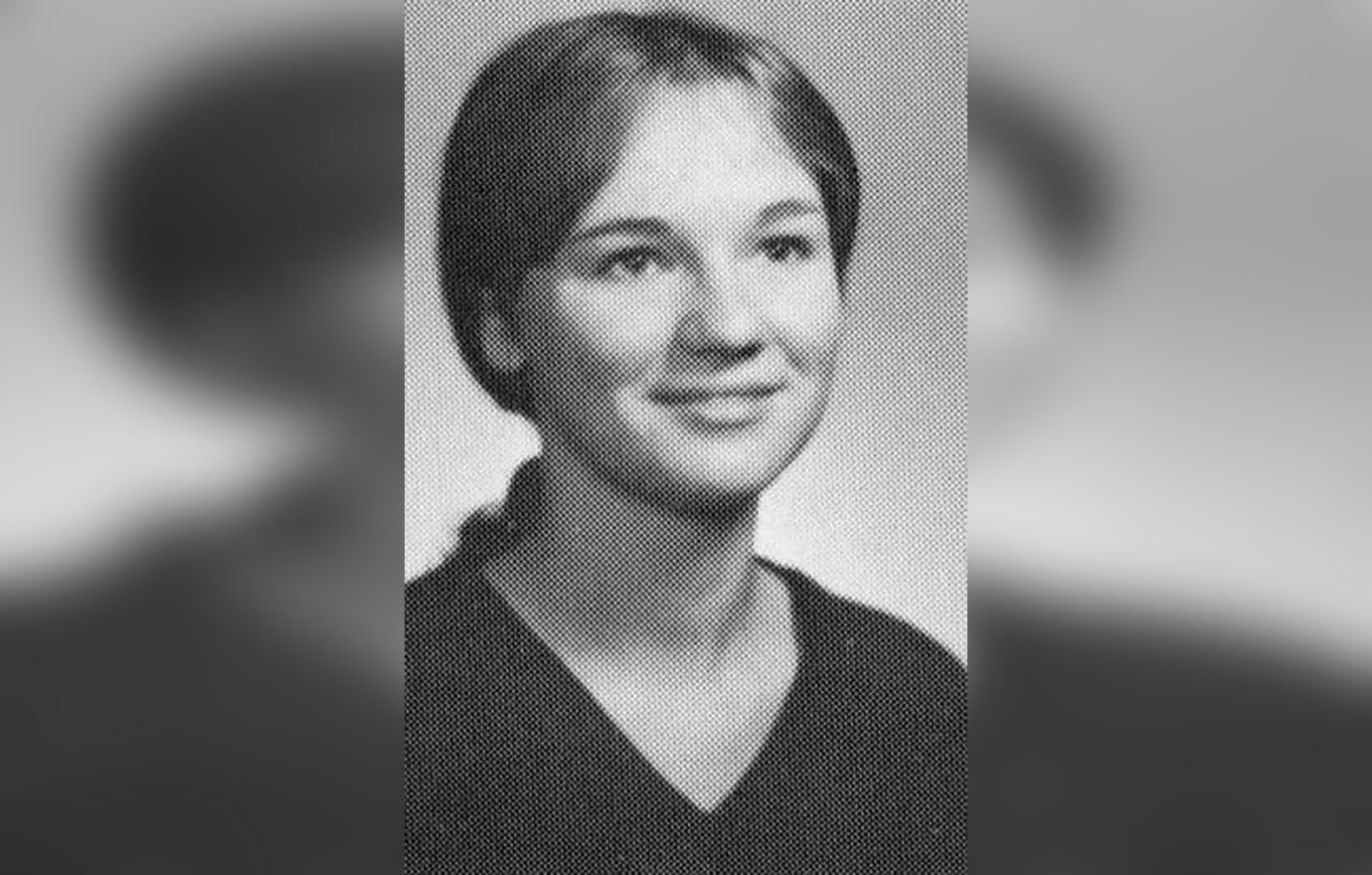 THE PRIME SUSPECT
Then a 25-year-old geology student, Haefner, was respected and went to extreme lengths to hide his homosexuality. He frequently formed relationships with women that were platonic but gave the illusion of being a lady's man. One of these relationships was Aardsma.
Article continues below advertisement
At the time of the killing, Haefner lived just across the courtyard from Aardsma and was going through what may have been a mental health crisis, having bouts of explosive anger and being suspected of theft over missing mineral samples. His behavior led to Aardsma cutting off their friendship, and Aardsma's roommate Brandt suggested he may have been involved just days after the murder.
Importantly, Haefner had brown hair and was known to wear khaki trousers and a sports coat.
However, Haefner claimed he had been eating in the Students' Union building that evening and had only heard the rumor that was being spread of killing while still enjoying his meal. He also claimed to have never set foot in the library as all the geology books were located at the Deike Building, a very different location.
Article continues below advertisement
However, despite no evidence against him and the case going cold, that wouldn't be an end of the matter for Haefner. In 2009, Haefner's nephew revealed that in 1975 he allegedly overheard a conversation between Haefner and his mother following Haefner's arrest for alleged pedophilia in August of that year. The pedophilia subsequent trial ended in a hung jury.
Haefner's mother apparently expressed her concerns about the police suspecting that he "killed that girl." His mother would also say he shouldn't have drawn the police's attention after "all [her] efforts" to protect him. If that wasn't enough in this most convenient conversation, she was said to have ended it by outright saying, "You killed that girl, and now you're killing me!"
Article continues below advertisement
The following year in 1976, an old acquaintance of Haefner's by the name of Lauren Wright told police that just after 6 p.m. on the day of the 1969 murder, just over three hours after the killing at the library, Haefner arrived at his house in a panic. "Have you heard? A girl I dated was murdered in the library!" He exclaimed. The claim that he had been at Wright's house was a contradiction to Haefner's original testimony.
THE CASE TODAY
The murder of Aardsma is a puzzle. On the one hand, it is unlikely anyone knew exactly where she would be at that time, meaning that a premeditated killing is doubtful. However, it remains possible that she agreed to meet somebody in that spot, with the killer luring her to a location that he knew to be private and secluded given its prior secret use in sexual activity. Yet then, why would Aardsma not have informed anyone of her intention? And equally, although private, the location was still very public with dozens of potential witnesses.
Article continues below advertisement
There were no shouts of anger, nor screams of alarm, suggesting that she didn't stumble upon an illicit liaison or drug association. With Aardsma said to have been quietly conversing with the mystery suspect, it remains an indication that the killer was known to her and came out of the blue.
More than 50 years later, there is unlikely to be a resolution for Aardsma, with little evidence at the time and both main suspects now dead. Perhaps, however, if Haefner was indeed the killer, then a higher power brought some measure of justice in the end. Haefner died in March 2002 of a torn aorta; the bleeding into his lungs meant he drowned — just like Aardsma.
Become a Front Page Detective
Sign up to receive breaking
Front Page Detectives
news and exclusive investigations.
More Stories