From fashion mogul to accused rapist in a jail cell: The rise and fall of Peter Nygard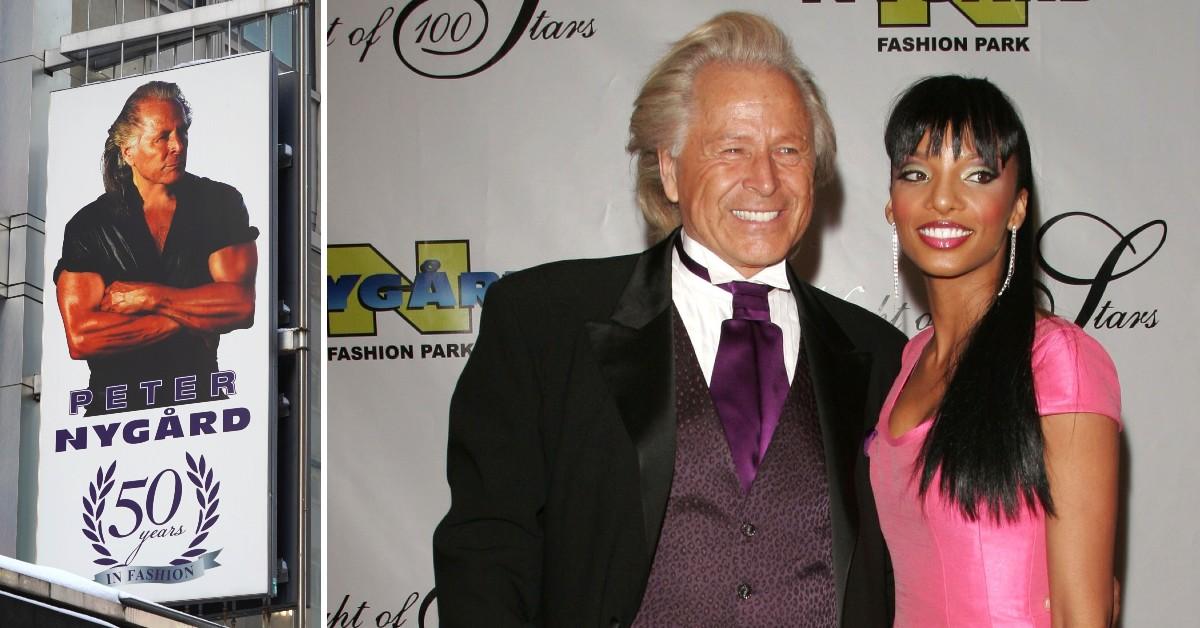 Allegations of sexual assault and sex trafficking have been piling up against Peter Nygard, the Finnish-Canadian clothing impresario who's made billions as a fashion designer over the last 50 years. Nygard rose from an ordinary upbringing to become one of Canada's 100 richest men, establishing dozens of stores across the U.S.
Article continues below advertisement
On March 18, 2020, he filed for bankruptcy. Nygard International headquarters in New York and Toronto are shuttered now, graffiti covering his former storefronts.
More than 50 women have accused him of sex trafficking and rape in a class-action lawsuit filed in February 2020. Despite a stay, the lawsuit remains viable.
Nygard is currently sitting in a jail cell in Canada, denied bail, and awaiting a separate criminal trial.
Article continues below advertisement
His fashion empire crumbled. His reputation shattered.
The former fashion titan, whose net worth once topped $900 million, has denied all charges, but in the era of "#MeToo" more evidence is coming to light. Former employees have gone on record to describe longstanding abuse, aggressive and punishing behavior, and a threatening workplace. Evidence from an FBI raid, and prosecution by the Southern District of New York, has put him behind bars since December 2020.
Article continues below advertisement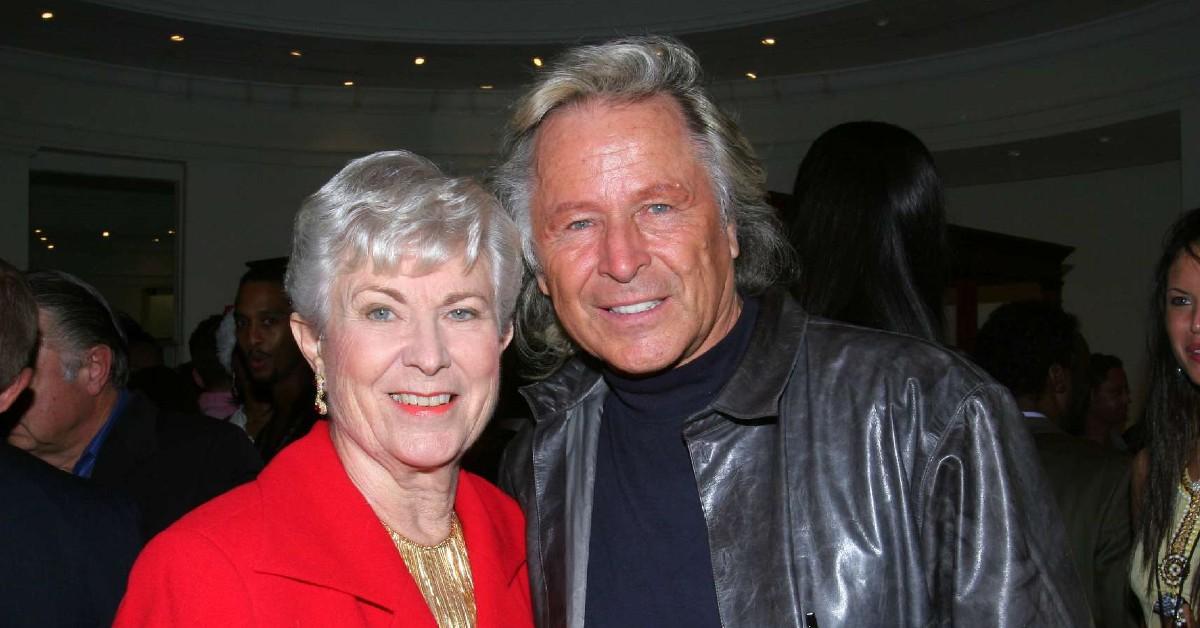 At the age of 79, the billionaire jet-setter could soon face trial for nine counts that include sex trafficking, rape, racketeering and conspiracy. He is also involved in a separate lawsuit brought by his two grown sons, who have accused him of facilitating rape.
A four-part documentary called "Unseamly"examines all the evidence. For Nygard, the clock is ticking. At his age, almost any conviction would mean a life sentence and a 180-degree turn from plush island living to a cold jail cell.
Article continues below advertisement
THE RAGS TO RICHES DESIGNER
Nygard rose in the fashion world because of talent, drive and confidence. He was not gifted with an easy road to success, growing up in Helsinki, Finland, during World War II to parents of modest means. His mother and father were bakers by trade, and Nygard had a sister 15 months his younger.
Eleven years after his birth, Nygard's family moved to Manitoba, Canada. He retained his Finnish citizenship, but the family lived in Canada, where his parents began a successful bakery.
After graduating from high school in Manitoba, he attended the University of North Dakota in the United States, studying business. In 1964, at 22 years old, he took his college degree and entered the world of fashion design. He founded his first clothing manufacturing company in Winnipeg in 1967.
Article continues below advertisement
By 1969 he was the president of Tanjay International, Ltd., and business was booming. With the help of his indefatigable mother, Nygard mined for gold, developing a niche market for his leisure and sportswear, especially leggings and casual tops for middle-aged women. His companies developed a network of design, manufacture and supply outlets, giving him control over the process from conception to retail.
He sold brands like Alia and Bianca through his own stores as well as becoming a major supplier for mall outlets like Dillard's.
Article continues below advertisement
Nygard faced his first lawsuit related to sexual assault in 1980. According to the Winnipeg Free Press, Winnipeg law enforcement arrested him on charges of raping an 18-year old girl. Authorities were unable to prosecute because the victim refused to testify. The court issued a stay, and later allegations indicated his company had reached a private settlement with the victim.
In September 2018, Nygard's estate in the Bahamas was seized by the government for failure to pay $3 million dollars to Save the Bay, an environmental organization. The seizure was the culmination of over a decade of battles between Nygard and his island neighbor, billionaire Louis Bacon.
Article continues below advertisement
In 2019, a judge in the Bahamas, where Nygard lived much of the year, issued a warrant for his arrest on grounds of failure to appear. He'd been involved in an ongoing dispute over dredging his property, for which he'd been convicted three times for contempt of court, according to the National Post
Later charges against him would include battery, grooming, kidnapping and rape. In all cases, the victims were young women — some underaged and some above the legal age of consent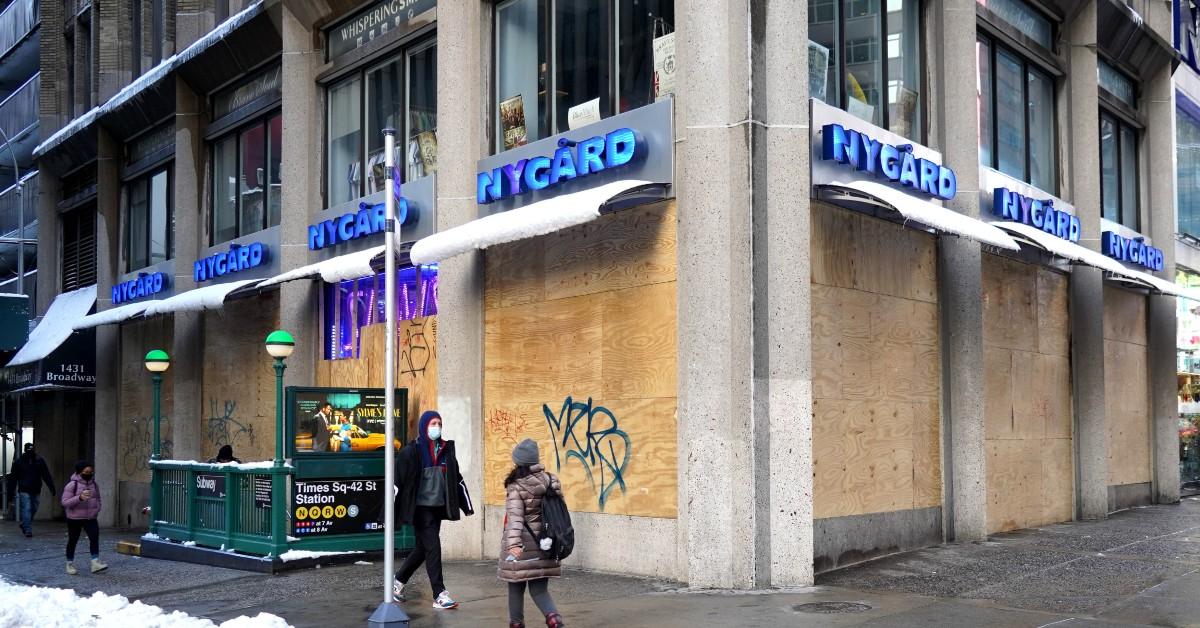 Article continues below advertisement
THE FADING ENTOURAGE
When Nygard was denied bail on Feb. 5, 2021, he had only two supporters show up to vouch for him by pledging money or property, following the rules of the Canadian justice system. The primary reason the Manitoba court refused to release him was a lack of support. In Canada, the justice system puts a higher premium on community stability and connections than on money when deciding on bail.
Nygard had plenty of cash to pay for bail, but one of the men who came to vouch for him was an employee, according to the New York Times, and another was a former felon. Both offered sureties, the Canadian equivalent of proving loyalty by offering your own money or property to secure bail, but the judge ruled neither surety could be trusted.
Article continues below advertisement
Nygard has 10 children and a slew of ex-girlfriends. None of them showed up for his bail hearing, according to the Times. Other sources reported that two of Nygard's grown sons sued him in 2020—they claim he hired a former girlfriend and sex worker to rape them and, according to their father, make them into men.
According to the Daily Mail, his sons allege the first attack occurred in 2004 at Nygard's Bahama's property. The victim was 15 years old and the perpetrator was a woman in her mid-20s. Years later, in Winnipeg, the female was in her 40s, and Nygard's son just 14 years old.
Over the years, the fashion mogul developed a complicated band of followers. Some of his alleged victims claim he never acted alone but was enabled by people around him, usually employees, to recruit, trap and exploit victims.
One of his sons, Kai Bickle, has publicly accused his father of drugging victims and targeting children as young as 8 years old. Nygard, through his attorneys, denies all charges categorically.
Article continues below advertisement
ONE STORY: JONNA LAURSEN
In 2020, as the stories and lawsuits piled up, one alleged victim told THe CBC about her encounter with Nygard. Now 72 years old, Jonna Laursen began working for Tanjay in 1980, with a background as a seamstress and a dream of becoming a fashion designer.
The day she was scheduled to arrive at her new job in Manitoba, having moved from Denmark only months earlier, she heard a disturbing news story about a Nygard employee who was publicly accusing her boss of rape.
She dismissed it, began work at Tanjay, and within a few months found herself in the same position. There was no defender, no comfort, and within two years she was without a job herself.
Article continues below advertisement
She told CBC's "The Fifth Estate" that she told someone exactly what happened. In 1996, Laursen took her story of being harassed, raped and fired to the Winnipeg Free Press. Nygard, then one of Canada's richest men and a huge force in Winnipeg, allegedly used his power to influence the press.
Laursen told CBC she stayed for nearly two years as a Tanjay employee because she was new to the country, excited about working in an industry she loved, and had a child at home to support as a single mom.
Nygard's alleged inappropriate behavior escalated over the time she worked for him, and others witnessed it. She rose in the ranks, traveled and made good money. She tried to ignore incidents of aggression, denigrating her and public fondling.
Article continues below advertisement
But the perks and success came at a steep price and in 1980 an incident occurred on one of the many trips she took, accompanying Nygard to Asia in October. Her boss had booked the room next to hers and although she locked the door, she awoke in the middle of the night to find him in her bed.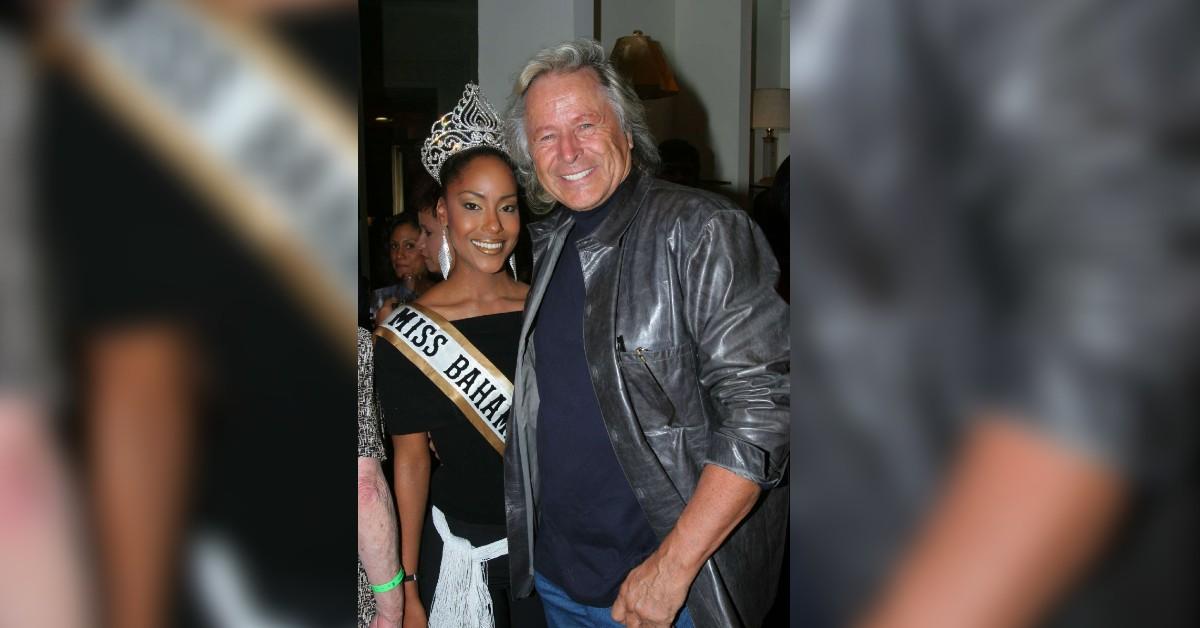 Article continues below advertisement
Laursen noted, "He's a big person." She was powerless to stop the rape. Afterward, he told her going to the police was pointless because they wouldn't believe her.
Shortly after she was raped, Laursen told another employee. She tried to put the incident behind her and move on with life and her work, beginning a relationship with another man who worked at Tanjay. This only made matters worse, as Nygard's verbal abuse and threats accelerated. He never assaulted her again, but in July 1981, he fired her without cause.
She negotiated with the company in order to get a much-needed recommendation letter, agreeing to say she resigned. Laursen reported that she was paid $8,000 and given the letter she needed to find other work.
Article continues below advertisement
THE DENIAL
Laursen wasn't the only one. Allegations surfaced in the 1990s by three other women who contacted the Manitoba Human Rights Commission, complaining of workplace sexual harassment at Tanjay by their boss, Nygard.
Their allegations led to an investigative journalist from the Winnipeg Free Press ferreting out Laursen. By now, Laursen made her home back in Denmark, where she'd put aside her dreams of making it in the fashion industry. The Free Press acted on an anonymous tip, contacted her, and received a detailed written account, according to CBC.
Article continues below advertisement
The reporter who worked on the story, Catherine Mitchell, was ready to go. She had resounding support from colleagues and her editor, but the published nixed the story. He would later admit he quashed it in response to outside pressure from other highly placed members of the Winnipeg business community who knew and liked Nygard.
The publisher, Rudy Redekop, has recently expressed regret, saying it might have been the wrong decision to suppress the story. He also said Nygard never called him directly, but his high-placed business peers did. Redekop made a decision not to publish stories about Nygard out of concern he might be contributing to baseless sensationalism.
In the wake of #MeToo, Laursen's story has now been told. Dozens of other women who assert Nygard harassed them are waiting in the wings.
And Nygard is waiting to find out if he will spend the rest of his life in a prison cell.
Become a Front Page Detective
Sign up to receive breaking
Front Page Detectives
news and exclusive investigations.
More Stories