Phil Spector: The story of how the man went from music mogul to convicted murderer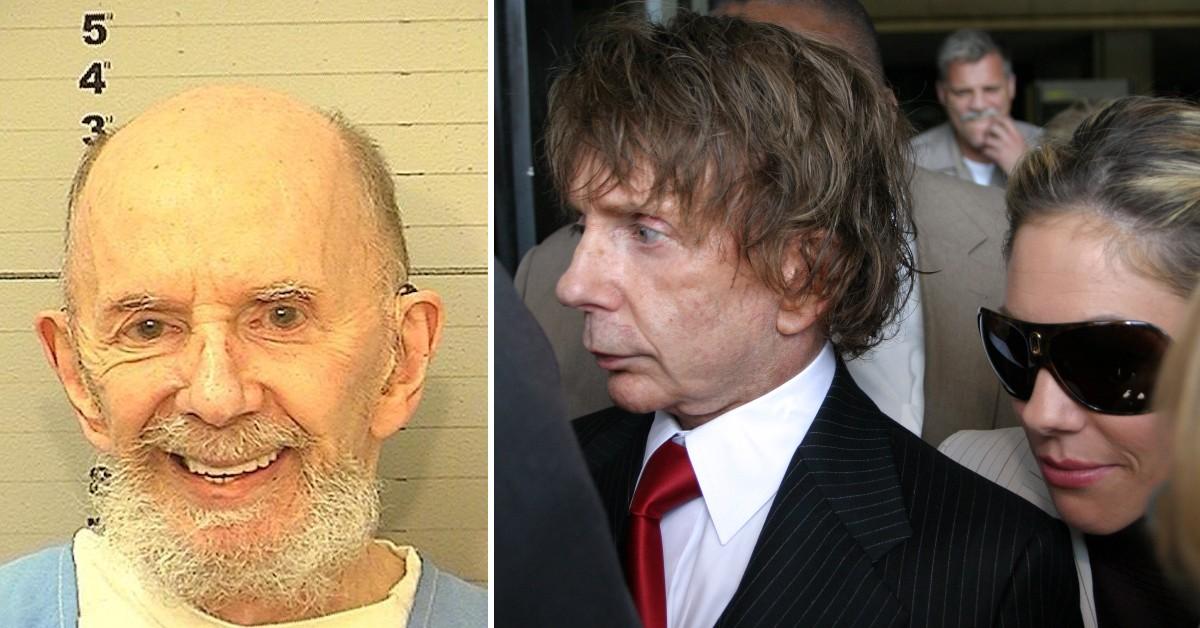 Phil Spector had early success, becoming a music producer not long out of high school. Many believed that would be what he became most famous for, but it wasn't. It might be the cold-blooded murder and the trial at the end of his life.
From music mogul to murderer.
Article continues below advertisement
In 2003, Spector shot a woman early one winter morning at the Pyrenees Castle where he'd lived holed up for decades. Despite a legendary career as a music producer, Spector had become increasingly become eccentric, isolated and ever more in love with his gun collection.
His string of hits in the 1960s and early 70s included fifty top ten singles, many #1, such as "You've Lost that Lovin' Feelin'", "Imagine" and "Rock-n-Roll High School." His signature style, "the Wall of Sound," defined an epoch in the early days of rock and roll. Everyone wanted to work with Spector.
Article continues below advertisement
Coming from humble beginnings, with a mom who worked as a seamstress and a steelworker dad who died when he was nine, Spector found fame early through talent and drive. His ambition couldn't protect him from the mental health issues, the alcohol or the behavioral extremes that damaged or broke relationships. It couldn't protect him from himself.
But for a while, Spector's genius and razor-sharp focus propelled him into the heart of what many have labeled the greatest years of rock n roll.
Article continues below advertisement
He was convicted in 2009 and began serving what would amount to a life sentence. What went wrong for Spector? Like so many musicians from the 1960s and 70s, drugs and alcohol played a role. But he'd always liked his guns, and a near-fatal car accident in 1974 left him with a head injury and he turned increasingly inward.
The walls and fences around his mansion got higher, the bodyguards more muscular and the music faded into the background.
MUSIC ICON
Spector was born in 1939 and had his first hit record with The Teddy Bears when he wrote "To Know Him Is to Love Him," in 1958. He was 17 years old, and the record sold 1 million copies.
Although the hit made $20,000, Spector saw less than $3,000 and he quickly figured out producing was where the money was. He moved to New York City, quickly mastered studio skills and continued to write songs while he learned to become a producer
Article continues below advertisement
Spector began his own record label with a partner in 1960, calling it Philles. Within a year, he owned it outright and had made his first $1 million. He was 21 years old and would conquer the next two decades producing top 10 hits. On the top of the heap, he purchased a 1930s replica of an 18th-century castle in Beverly Hills in 1998, but despite his identity as a genius and legend he'd been reclusive and had not worked since 1981.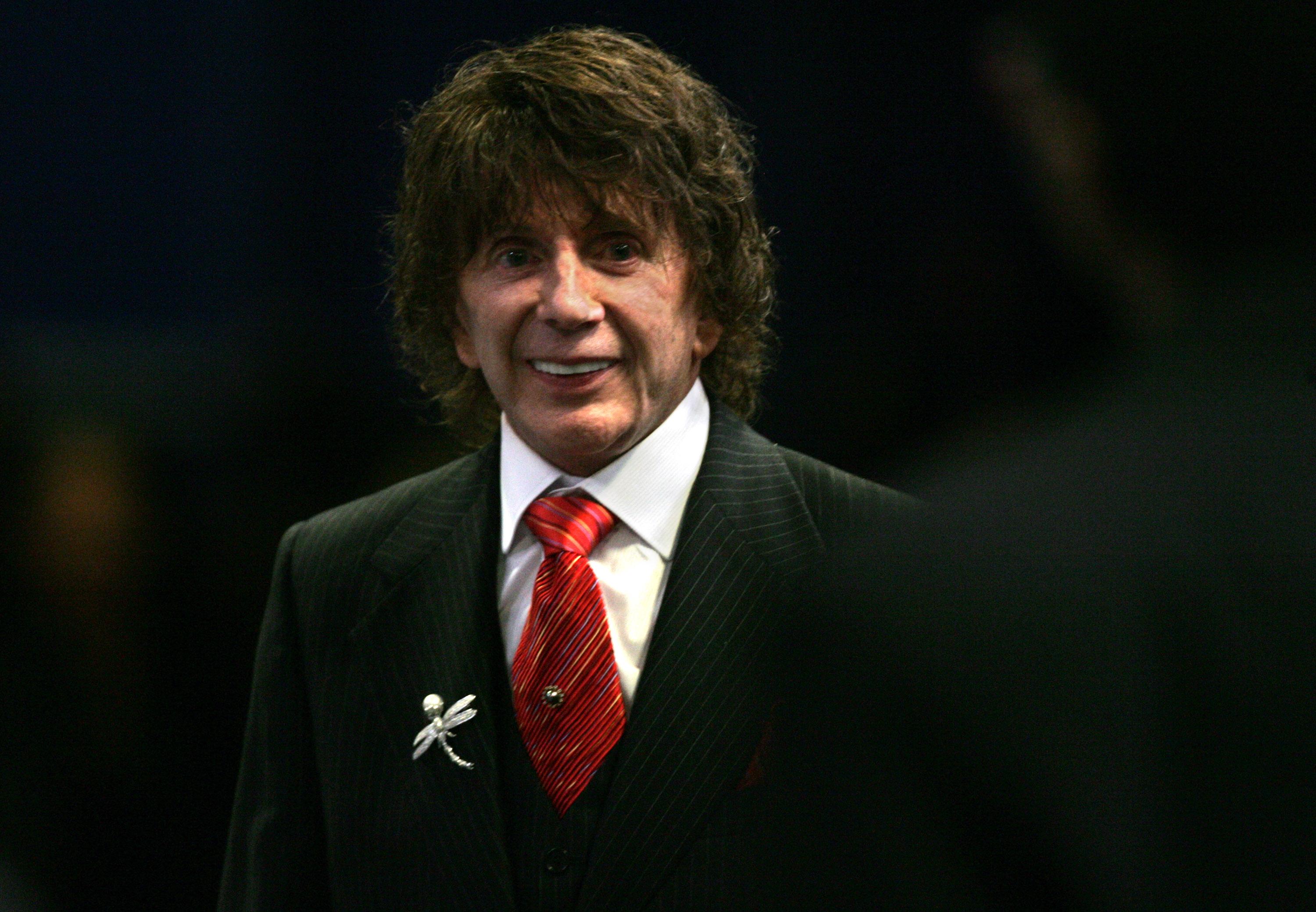 Article continues below advertisement
The setting was complete, a view of the whole city and actual turrets, constructed in 1925. As his mental health deteriorated over the next 20 years, Spector began to spend more and more time within those walls. He worked less, and fewer people walked from the circular drive through the imposing front entrance.
He began carrying a handgun with him everywhere.
After his car accident, he worked at a much slower pace. His last big hits were with the pop-punk sensation The Ramones as the 1970s drew to a close. In 1981, he dropped out of the music scene. When he was inducted into the Rock and Roll Hall of Fame in 1989, he showed up rambling, flanked by three large bodyguards, and stumbled through a semi-coherent speech.
Article continues below advertisement
Spector had made attempts in the 1990s to get back into music producing. They didn't go well. In 1996, he produced "Falling Into You," a Celine Dion album with Columbia/Epic records, but couldn't get along with her production team. In 2003, the last album he produced was for EMI Records for the British group Starsailor. The title track from "Silence Is Easy" hit the UK top 10.
Spector had always been paranoid and controlling, but he lost the ability to work as his mental health issues remained untreated and he continued to isolate himself. He brought guns into the studio as early as 1971. One of the members of the Ramones said they were never threatened, but another said he once pulled a gun to keep them from leaving a recording session.
Perhaps the most famous gun story involving Spector was when he pulled a gun on John Lennon, then fired into the ceiling of the recording studio, when they were recording in 1973.
Article continues below advertisement
TO KNOW HIM IS TO LOVE HIM
On Feb. 3, 2003, Spector's condition reached its apex when he told his bodyguard and driver, "I think I've shot somebody." After he was arrested by the Alhambra Police Department, he paid the $1 million dollar bail and went back to the Pyrenees Castle.
He produced an album for Hargo's track "Crying for John Lennon" in 2006.
It wasn't until the next year that he faced trial on the murder charge for killing Lana Clarkson. The charges were only the surface layer of years of abuse he'd dealt out to other women. Spector was protected by his wealth, reputation in the music industry and fame.
Article continues below advertisement
In the early 1960s, Spector was married when he began an affair with the lead singer of a group he produced called The Ronnettes. Her name was Veronica Bennett. After she married Spector, she went by Ronnie Spector, and the marriage ran into trouble within a few short years.
They married in 1968, adopted three children together, and by 1972 Ronnie was fleeing the Pyrenees Castle with only the clothes on her back.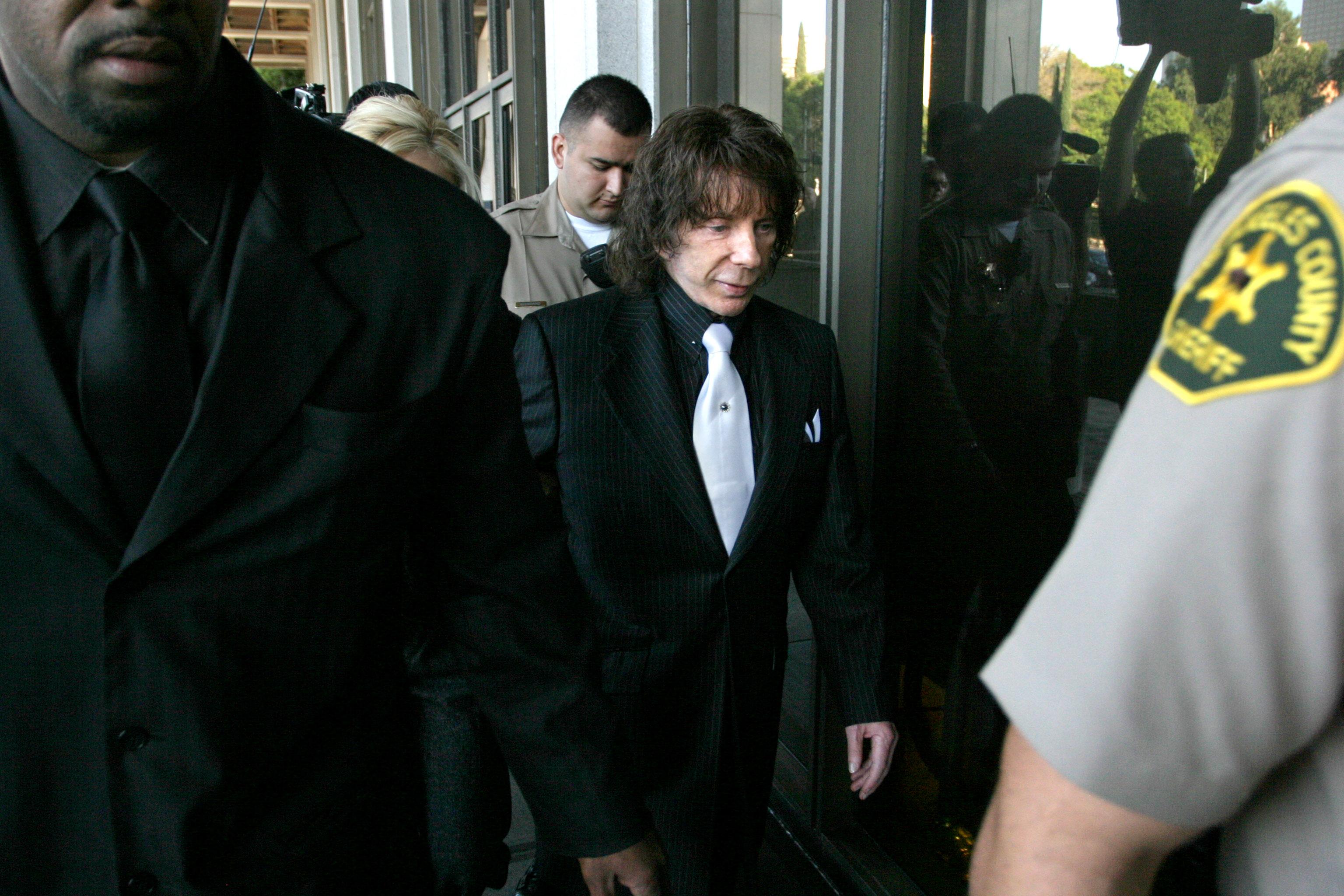 Article continues below advertisement
In her memoir "Be My Baby: How I Survived Mascara, Miniskirts and Madness," Ronnie detailed how she was held captive at times in her own home by her husband, how he undermined her and destroyed her music career and how she escaped with her life after getting help from her mother. She wrote Spector threatened to hire a hitman to kill her if she pursued gaining custody of the children.
Before he moved into The Castle, Spector surrounded the home he shared with Ronnie with a chain link, barbed wire fence and installed intercoms throughout, according to rocknyc.com.
Given his later actions with the women in his life — and his disparaging remarks about the Ronnettes and other female artists, such as Tina Turner — Ronnie's allegations of extreme abuse do not seem far-fetched.
Article continues below advertisement
His adoptive children, Donte and Gary, alleged he held them captive and sexually molested them. The sons described their family life as "very sick, twisted [and] dysfunctional."
In an interview for The Telegraph in 2003, after he'd been charged with murder but before his first trial, Spector recounted he'd started seeing a psychiatrist in 1960, had always felt different and struggled every day with his mood, thoughts and behavior. He received a diagnosis of bipolar personality and said, "I just told myself I would beat it. That I would beat my own brain."
LANA CLARKSON
Phil Spector ended Clarkson's 40-year-old life as she sat in the foyer of his faux-castle. They had only known each other for a few hours, meeting in a nightclub where she worked.
Clarkson was born in California, and like Spector, grew up there. But her early years diverged sharply from his. She was attractive, well-liked and grew up in a comfortable, middle-class home. Born in Long Beach, her family moved near San Francisco when she was one and she became a veteran on horseback by the time she turned 10 years old, according to an online biography.
Article continues below advertisement
Lana decided she wanted to become a fashion model and an actress, as she'd always loved performing, and she moved south to Hollywood after a short stint in college.
The media dubbed Clarkson a B-movie actress. She worked steadily after making her first film appearance in "Fast Times at Ridgemont High" in 1982. Working with Roger Corman, the king of the B-movie world, she discovered she could get bigger roles in smaller films.
Friends described her as happy but disappointed about her career the night she met Spector for the first time. She'd just taken a job at the House of Blues, a job she hadn't had for long as a hostess when Spector walked in with a date and made his way to the VIP room.
Article continues below advertisement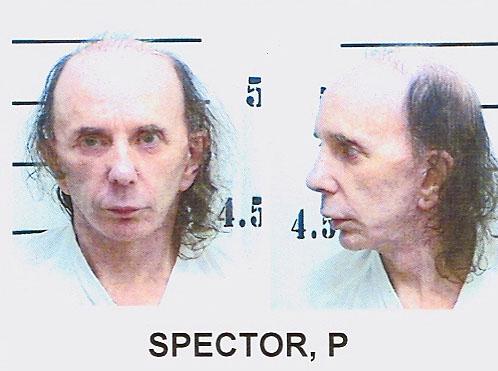 She was working on reviving her film career. Spector asked her to come back to his place for a drink after another female employee turned him down.
Clarkson was a beautiful person inside and out, according to her many friends. At the time of her death, she volunteered for an HIV charity and did stand-up comedy about her years as a B-movie star.
Article continues below advertisement
CELEBRITY ON TRIAL
On March 19, 2007, Phil Spector's murder trial began in Los Angeles Superior Court. The proceedings were hip-deep in celebrities, from famous pathologist Dr. Henry Lee to Spector's star-studded cast of attorneys, including Robert Shapiro, who represented him at the arraignment and in early pretrial hearings, securing his $1 million bail.
As the trial began, Spector's defense team was headed by Bruce Cutler, who withdrew as legal counsel on Aug. 27, 2007, citing differing opinions on how to proceed. The first jury heard closing arguments by attorney and media personality Linda Kenney Baden.
In the gallery, writers like Dominick Dunne covered the story for Vanity Fair.
Article continues below advertisement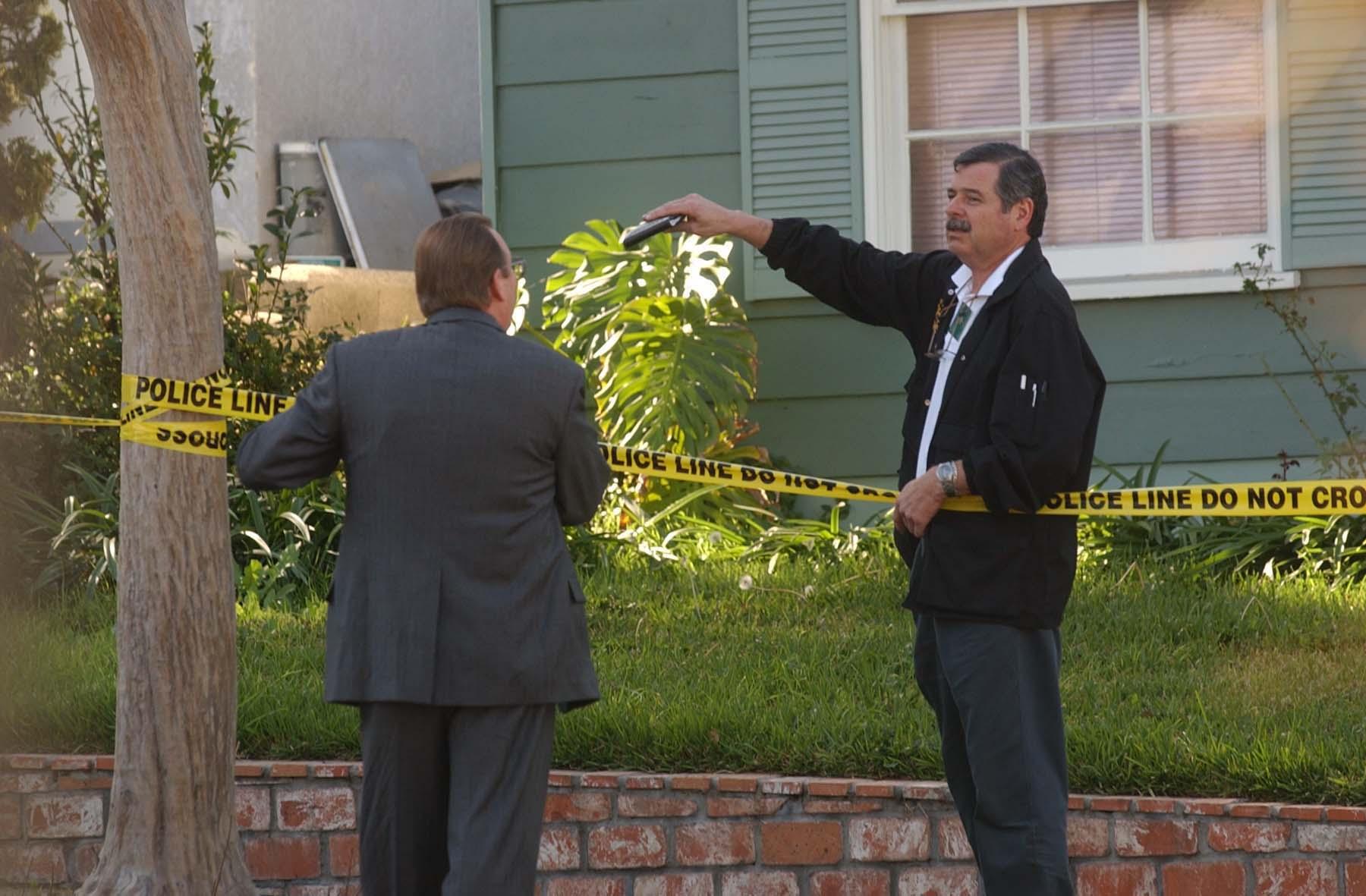 Prosecutors introduced witnesses to Spector's violent tendencies early on. Women who accepted invitations to visit "The Castle" found themselves looking down the barrel of a pistol when they tried to go home. Four women testified about experiences they'd had in which they'd had to escape after Spector pulled a gun on them and made threats.
Article continues below advertisement
The defense asserted that Clarkson, who was shot in the mouth, committed suicide. Spector characterized it as "accidental suicide."
When police arrived at the scene after a 911 call from Spector's chauffeur, they found Clarkson slumped over in a chair with her teeth on the floor in front of her. The cops had to taser Spector into submission. They found a holster that matched his snub-nosed Colt Cobra, the weapon that fired a single bullet that broke Clarkson's neck and severed her spine.
They located his gun in a drawer in the foyer just a few feet from her body.
Article continues below advertisement
A substitute driver that night, Adriano De Souza, called emergency services after hearing Spector say, "I think I've killed someone." He was recorded by emergency services as saying, "I think my boss killed somebody."
In his first trial, the jury heard ballistics evidence, listened to witnesses who confirmed Spector had a pattern of threats against women. The jury heard from police and emergency personnel who arrived at Pyrenees castle in the early morning hours of Feb. 3, 2003—but ultimately, the panel deadlocked 10-2, resulting in a mistrial.
Article continues below advertisement
NOTHING ACCIDENTAL
Spector remained free on bail for months before his retrial, which began on Oct. 20, 2008. This time, five women testified to enduring Spector's threats with a pistol over the years.
The jury took the case on March 29, 2009. Their deliberation took 18 days of review and discussion, but this time they came to a unanimous verdict.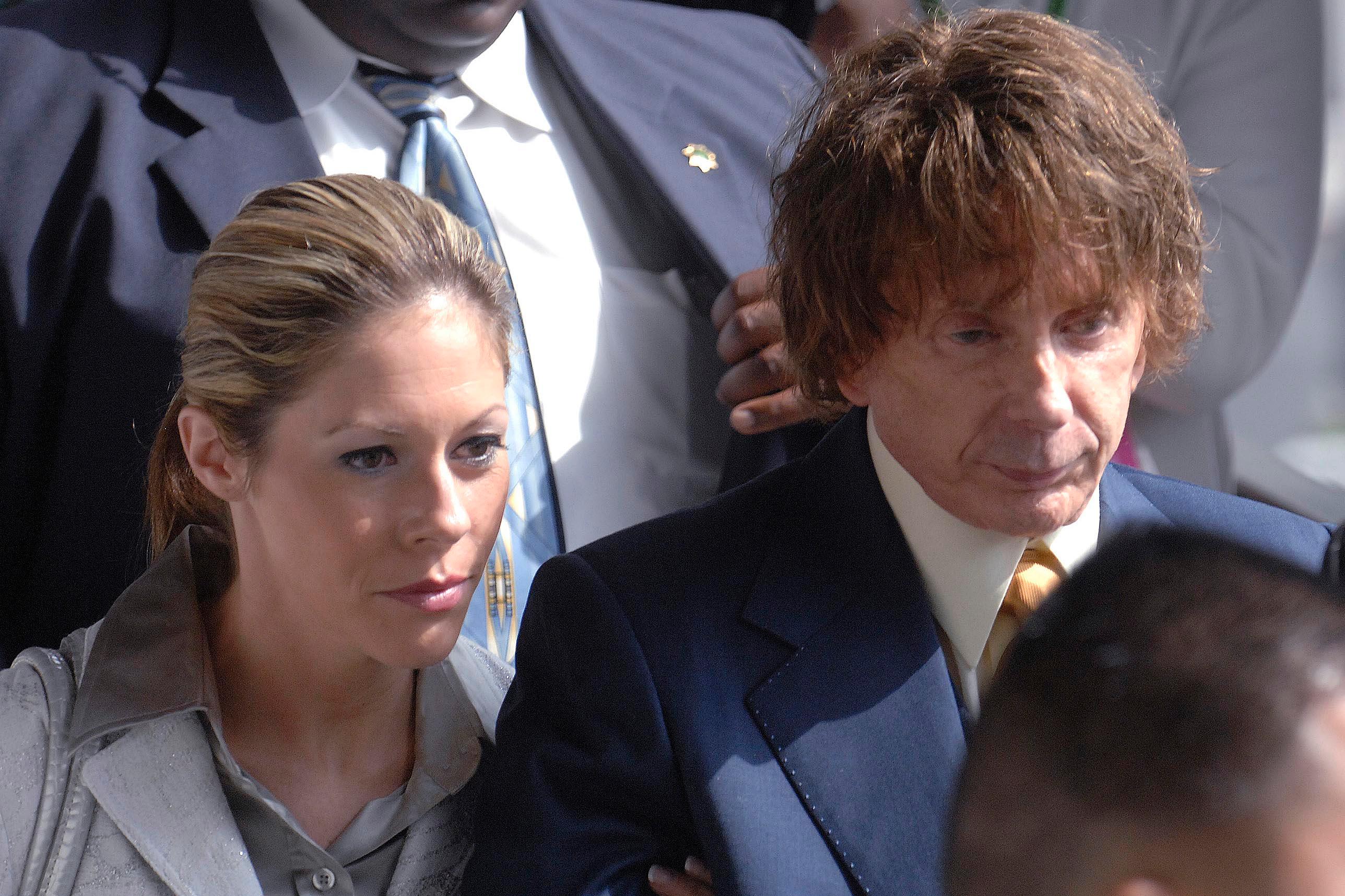 Article continues below advertisement
They found Phil Spector guilty of murder in the second degree, along with using a firearm in the commission of a crime.
The latter charge added four more years to his 19-years-to-life sentence. This jury had the option of choosing a lesser verdict, manslaughter, but concluded the nature of the crime pointed to a purposeful, malicious act.
Article continues below advertisement
Clarkson's mother pursued and won recompense in a separate civil trial in February 2012, where she and Spector's attorneys settled on a sum that remains confidential.
In declining health, Spector died from complications brought on by COVID-19 while incarcerated at the California Health Facility on Jan. 16, 2021.
He was 81 years old, and his 20-year-old daughter Nicole was the person who arranged his funeral. According to the New York Times, she continued to believe he was innocent of the crime of murder.
Become a Front Page Detective
Sign up to receive breaking
Front Page Detectives
news and exclusive investigations.
More Stories