WOMAN HELPED FAMILY SEARCH FOR HER MISSING HUSBAND. SHE WAS HIS KILLER, POLICE SAY.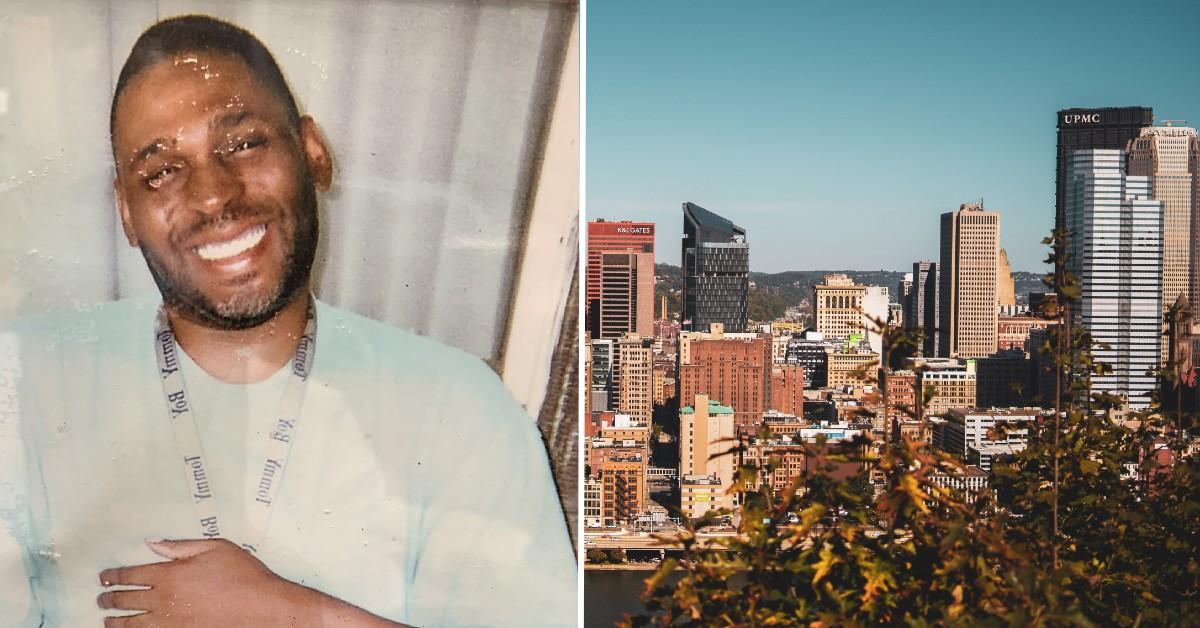 A woman who helped search for her missing husband was actually his killer who stashed his body next to her home, authorities say.
Janet L. Winbush, 50, was charged with criminal homicide and abuse of a corpse in the death of her husband, Deric Davis, 53, according to a criminal complaint obtained by PEOPLE.
Article continues below advertisement
Davis was reported missing by his brother on Dec. 21, about two weeks after he was last seen by his family. He hadn't reported to his job in weeks.
Winbush allegedly told Davis's family members that she'd heard from him on Dec. 14, PEOPLE reported.
Winbush allegedly helped the search, even calling local hospitals to see if Davis was admitted.
Article continues below advertisement
Pittsburgh detectives arrived to check Winbush's home when they discovered Davis's body, the criminal complaint obtained by PEOPLE alleges. His body was under an air mattress near the front porch.
Detectives knocked on the door. While they were waiting for someone to answer, one of the officers noticed he grass next to the front porch and steps, covered by a deflated air mattress, according to the criminal complaint.
The detectives also noted the smell of a decaying body.
Article continues below advertisement
They looked under the mattress and found Davis's body, which had been put in garbage bags and wrapped with duct tape, according to PEOPLE.
Officers found Winbush in the basement. They also found a blood-soaked umbrella there, as well as blood droplets on the steps leading to her apartment.
Blood was also on the sofa and carpeting, and there was a nearly empty roll of duct tape in the closet.
Article continues below advertisement
The complaint obtained by PEOPLE states that, in November, Davis allegedly told a friend he wanted a divorce because of Winbush's "crazy behavior."
Winbush alleges she killed Davis in self-defense after an argument between the two of them turned violent.
"She said Deric physically assaulted her by striking her repeatedly and choking her," according to the complaint.
"She said at some point during the assault, Deric went to the kitchen and obtained a knife, then came at her with the knife. Winbush said that she was able to disarm Deric then stab him in self-defense."
Article continues below advertisement
According to the complaint obtained by PEOPLE, Winbush told police that she did not recall anything that happened after she stabbed Davis, and claimed that she didn't know how he got outside near the steps.
Stacey Davis, Deric's sister, told WPXI that she does not believe Winbush's claims of self-defense.
"My brother was mild-mannered, he had all the friends in the world, he wouldn't hurt a flea," she said. "He was just all around a good person. That self-defense she is claiming is a lie. She stalked him his whole life. She harassed him his whole life."
Stacey alleges that Deric was estranged from his wife, and that he went to the home to ask for a divorce.
"He told her he was done, she got upset and stabbed him," Stacey Davis said to WPXI. "She wrapped him up, like he wasn't a human being, like he was an animal and hide him. Then she told us she knew nothing about it."
Become a Front Page Detective
Sign up to receive breaking
Front Page Detectives
news and exclusive investigations.
More Stories