Four life sentences for man convicted of fatal Akron pizza shop robbery, three other murders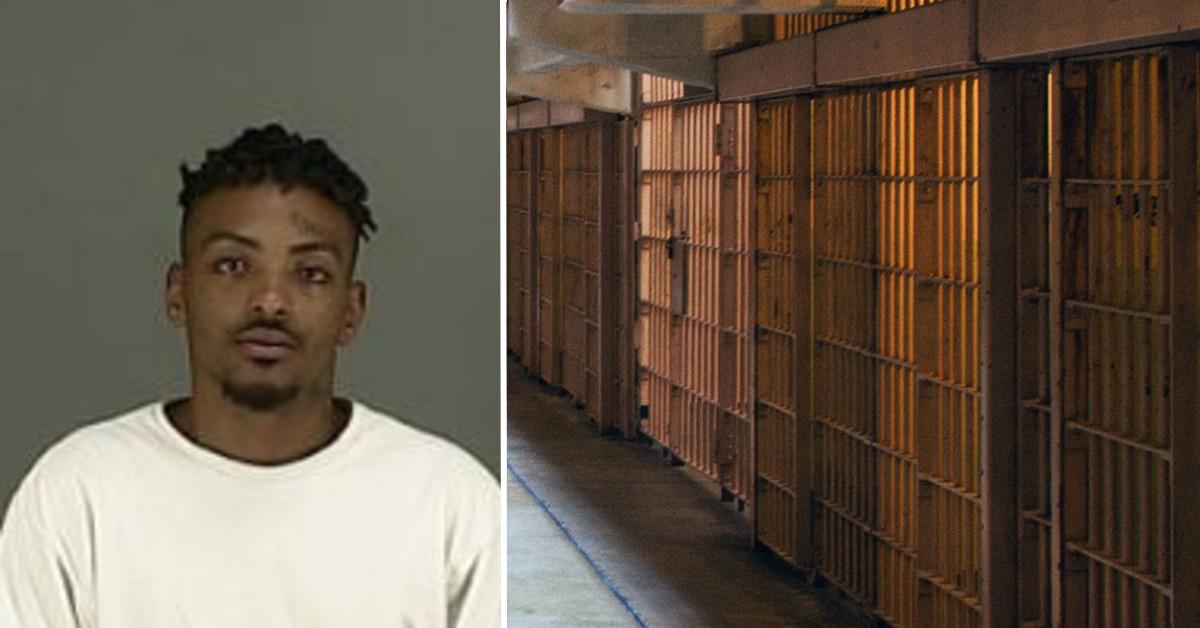 An Ohio man already behind bars for a robbery will remain there for the rest of his life after being sentenced on four murders in three separate incidents.
One of the incidents included a botched robbery of a family-owned pizza shop in 2015.
Article continues below advertisement
Convicted career criminal Shaquille Anderson, 27, was already serving 21 years in prison following a guilty plea to multiple armed robberies during a lengthy crime spree throughout the Akron, Ohio, area when he reportedly confessed to a laundry list of murders, robberies and other felonies.
Summit County Judge Alison McCarty chose to hold all three sentencing hearings simultaneously and sentenced him to four separate life sentences without the possibility of parole, plus 98 years.
Article continues below advertisement
PIZZA SHOP ROBBERY
Anderson confessed to shooting Zakareia Husein, 21, on Dec. 7, 2015.
Husein worked at his family's business, Premium New York Style Pizza at 380 East Glenwood Avenue in Akron, when police said a masked gunman walked in and demanded money. The suspect then fatally shot the 21-year-old University of Akron international business student working behind the counter.
Police said Husein was killed despite the fact he was unarmed and complied with Anderson's demands, according to FOX 8 News.
Article continues below advertisement
The FBI reportedly helped the Akron Police identify Anderson by providing an enhanced copy of the surveillance footage in early 2016, according to the Delphos Herald.
Officials said Anderson confessed to pulling the trigger in July 2017.
DOUBLE MURDER
Anderson was also convicted of murder, aggravated murder, aggravated robbery, aggravated burglary and kidnapping charges for the deaths of Sonia Freeman, 48; and her son, Christopher Freeman, 28, on May 1, 2016.
Article continues below advertisement
Authorities said Jaysaun Holley and Anderson went to the Freemans' apartment on Hartford Avenue in Akron to rob Christopher Freeman. Anderson was convicted of shooting him to death before gunning down Sonia as she ran for her life.
Holley, then 21 years old, was sentenced to 25 years in prison for the deadly shooting in September 2020.
Anderson received two sentences of life in prison without the possibility of parole.
Article continues below advertisement
ORRIN STREET
Anderson was convicted of murder, aggravated murder, and aggravated robbery charges for the shooting death of Christopher Dorsey, 26, who was found dead on Orrin Street on June 11, 2016.
HIGH-SPEED CRASH
Anderson was arrested after he reportedly led police on a high-speed chase, reaching 120 mph, until he lost control and crashed into a utility pole on Aug. 17, 2016.
Article continues below advertisement
He ran from the smoking vehicle but was detained shortly after. He and Cameron McPhatter, then 25, were suspects in five Akron area robberies, according to the Akron Beacon Journal. McPhatter was also arrested at that time.
"Shaquille Anderson is the worst of the worst. His reign of terror impacted several families who will feel the pain of what he did for years. Anderson deserves to spend the rest of his life in prison where he can no longer hurt innocent people," Summit County Prosecutor Sherri Bevan Walsh said in a statement.
Become a Front Page Detective
Sign up to receive breaking
Front Page Detectives
news and exclusive investigations.
More Stories