A former police detective got away with murder for decades — until DNA caught up with him.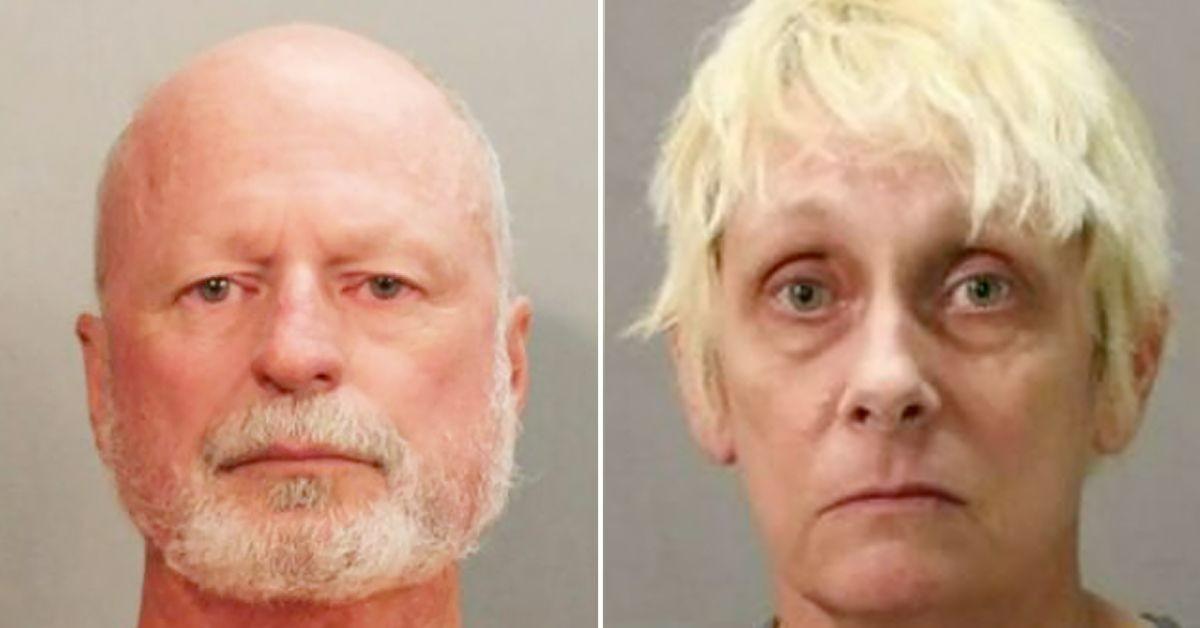 A former Florida police detective thought he got away with murder 21 years ago. Now, thanks to DNA genealogy, he will spend the rest of his life behind bars.
Article continues below advertisement
William Baer, 65, was sentenced in a Jacksonville, Florida, court last month to three life sentences plus 15 years in prison for the stabbing death of Saad Kawaf.The former detective was present in court as he had done many times during his career, testifying for the state against perpetrators he had arrested.
This time, he was the perpetrator and pleaded guilty to first-degree murder, kidnapping with a weapon, armed robbery and aggravated robbery with a deadly weapon.
Baer was renowned in the intelligence division unit of the Jacksonville Sheriff's Office for years. He retired from the police force after 27 years of service, playing golf and enjoying life, until 2018 when DNA advanced technology caught up with him.
Article continues below advertisement
In May 1999, Kawaf was a convenience store owner who had been under investigation by Baer's intelligence division unit for not reporting $407,000. During the investigation, the defendant discovered Kawaf's schedule of frequent large cash deposits. With this information, Baer knew the day the victim would make another large deposit.
The defendant and his wife at the time, Melissa Schafer, 52, posed as real estate agents and attacked kawaf and his wife at their Deerwood country club home. As a result, the defendant stabbed Kawaf to death with a hunting knife, while his wife told the duo where they could find $30,000 in the house. Kawaf's wife survived the ordeal.
Article continues below advertisement
Blood and nail clipping evidence was collected at the crime scene but led investigators to a dead end. However, in 2018, Det. Margo Rhatigan of the Jacksonville police cold case unit resubmitted DNA evidence from the cold case for a genetic genealogy trace with the Florida Department of Law Enforcement. Two years later, the result was a match for Baer.
As a result, both the defendant and Schafer were arrested.
"I was shocked at first and then I became angry. Yeah, I was mad. I remember him being a detective in intelligence. I didn't recognize a picture of him when we saw it, but then we started putting everything together (and) I remembered the name. Nobody in my immediate office at the time knew him. Same thing -- heard of him, but didn't know him. Some people, other people that I had worked with that had retired on, knew him," said Rhatigan, according to First Coast News.
Article continues below advertisement
Schafer, who is now Baer's ex-wife, confessed to the crime during the interrogation, while the defendant initially remained defiant. However, prosecutors offered a plea bargain to Bear to avoid the death penalty.
"He's a disgrace to his name, to his family and ultimately the badge. He committed the ultimate betrayal. He used law enforcement information in order to commit a crime to take a life," said Assistant State Attorney L.E. Hutton, according to News 4 Jax.
Baer's defense lawyer informed the court his client suffered from cancer and requested the court for the defendant to serve his concurrent life sentences in a prison hospital in Lake Butler. It is unclear if the court will grant his request.
Schafer faces 31 years to life in prison when she is sentenced.
Become a Front Page Detective
Sign up to receive breaking
Front Page Detectives
news and exclusive investigations.
More Stories