Inside the criminal mind: What if Prince Andrew accuser Virginia Roberts is simply a woman scorned?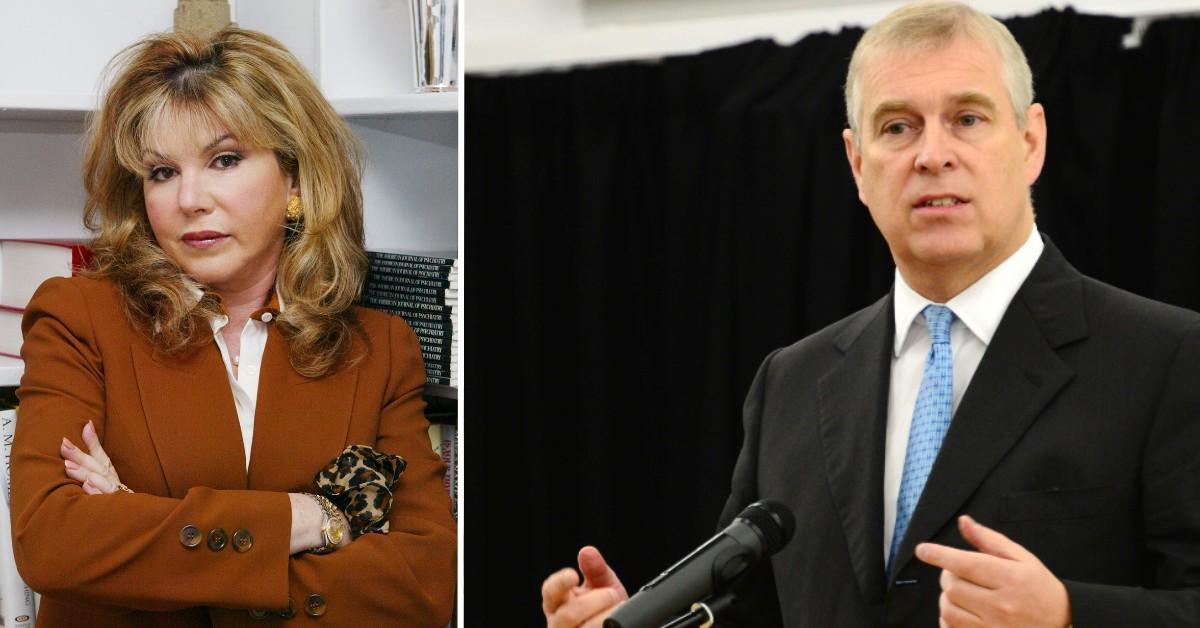 These are dangerous times. The pendulum has swung from not believing women who allege sexual assault, to believing them all, just because they say so — and convicting the alleged perp in the media.
Article continues below advertisement
This is supposed to be what courts are for, since there needs to be "evidence" that the defendant did wrong. Yet, when it came time for Virginia Roberts to produce the key piece of evidence in her lawsuit against Prince Andrew – the infamous photo that ostensibly shows him with his arm around her – in order for the Prince's attorneys to examine its authenticity, she suddenly couldn't find it.
Hmmm….
Now if you had a photo that you've been long claiming is worth millions of dollars, wouldn't you keep it in a safe place? A bank vault? Your attorney's office? Not just stashed in a drawer for years, where Jeffrey Epstein or the Prince could send people to destroy it — especially not when you claim to be terrified that they would destroy you for your allegations. So, could there be another explanation for Robert's lawsuit (besides the obvious money and more time in the spotlight)?
Article continues below advertisement
HE SAID/SHE SAID
Virginia Roberts (Giuffre) is a 38-year-old woman, who alleges that she was trafficked by Epstein and Ghislaine Maxwell since she was 16 years old. One day, when she was 17, they told her, "You're going to dance with a prince tonight!" Meeting a Prince would have been a heady experience for any teen, but it was especially exciting for Virginia, whose childhood was far from "royal." She has told several news outlets that she came from a "troubled home," was sexually and physically abused, became a runaway, lived in foster homes and on the streets.
She alleges that Epstein and Maxwell pressured her to have sex with Prince Andrew on three occasions: in London, then in Epstein's New York mansion and then for an orgy on his Little Saint James island. In London, Maxwell allegedly took her to Tramp nightclub to meet Prince Andrew, later told her to "do for (Andrew) what you do for Epstein" and paid her $15,000 to do it. Roberts has reportedly said she wouldn't dare have objected out of fear that Epstein would have her killed or abducted.
Article continues below advertisement
Prince Andrew is a 62-year-old man, the once-favorite son of Queen Elizabeth II. To this day, he has an obsession with his collection of 72 teddy bears and gives day-long trainings to his maids on how to arrange them in their place on his bed and around his room. If even one is in the wrong place, he has a tantrum.
Prince Andrew has been called the "Playboy Prince" and "Randy Andy," but, bemused by his public image, he's told at least one journalist, "Idon't know why I've collected that title because… I never have really partied." Both his obsession and his lack of social awareness could be symptoms of high-functioning Asperger's Syndrome.
If this diagnosis is accurate, he truly may not have realized the full nature of any alleged sexual encounter with Roberts. Even if he knew she was 17, he would not have thought there was anything wrong with it, if she seemed like a willing partner, since the age of consent in the United Kingdom is 16.
Article continues below advertisement
WHAT MAKES VIRGINIA A WOMAN SCORNED?
In December 2010, Andrew was photographed strolling in Central Park with Epstein. Less than a year later, Roberts came forward to Sharon Churcher, a journalist for the Mail on Sunday, because she was livid. She had seen the photo and read about the dinner party Epstein threw for him, so she decided to tell her story because she was furious the Prince was still hanging out with Epstein after his conviction.
Was this the reason, or was it because they hadn't invited her to join them?
Roberts brought out the now infamous dog-eared photo, stammering, "I'm not sure that I should be showing this to you. He's a British prince." Indeed, Roberts had reason to hesitate. The authenticity of this photo has been questioned – including by some of Epstein's other victims. "I was sort of excited to meet the Prince," she confessed.
Article continues below advertisement
In 2021, with her Cinderella hopes dashed, Roberts filed a lawsuit against Prince Andrew for "sexual assault and intentional infliction of emotional distress." Though she suddenly couldn't find the notorious photo in order for it to be authenticated, the Prince settled out of court, to spare the Queen further embarrassment.
He paid $16 million (12 million pounds) to her charity for victims of abuse, according to reports. However, to this day, and through his attorneys, he "unequivocally denies (Virginia's) false allegations." A letter attached to the settlement, states that he has accepted that Roberts has suffered as an "established victim" of sex abuse, but he does not admit any wrongdoing.
Nonetheless, this hasn't stopped some in England from reportedly mocking him with a reworded nursery rhyme: "The grand old Duke of York, he had 12 million quid. He gave it to someone he'd never met, for something he never did."
Article continues below advertisement
NOT EVERYONE BELIEVES HER
There are many others also who doubt Roberts' story and who have found inconsistencies in it. One of the most insistent is Lady Victoria Hervey, who says that the photo is a fake. She allegedly spoke with several victims of Epstein who claim to have seen Roberts and Maria Farmer, another victim, who worked as 'artist-in-residence' for him, photo-shopping the image. They allegedly used Virginia's photo from Naomi Campbell's 2001 boat party, in which Roberts was wearing the same clothes, and had an Irish body double stand in for the Prince.
Another one, who doubts Roberts, was one of the prosecution's witnesses in Maxwell's trial. Carolyn Andriano reports that Roberts introduced her to Maxwell and Epstein, and that in 2001, Roberts told her, "'I got to sleep with him (Prince Andrew)'. She didn't seem upset about it. She thought it was pretty cool."
Article continues below advertisement
If she was unimpeachable, surely the prosecutors would have called Roberts to testify in Mawell's trial, especially since she made it known that she was available. But, her phone didn't ring….
The saga of Epstein, Ghislaine Maxwel and Prince Andrew continues. Most recently, Jean-Luc Brunel, who supplied Epstein with limitless models, reportedly committed "suicide" in a French jail. So, 2 down and at least 1 more to go – Maxwell had better watch out.
Carole Lieberman, M.D., M.P.H., is a Board Certified Beverly Hills Forensic Psychiatrist/Expert Witness who has worked on hundreds of criminal (and civil) cases. She's a bestselling/award-winning author and her upcoming book, Murder By TV: A Descent Into Madness, is the story of the Jenny Jones Talk Show Murder for which she was the defense psychiatrist. Dr. Lieberman is an Emmy-honored News-Talk commentator. She's appeared on Oprah, Today, Good Morning America, CNN, FOX, HLN, ABC, CBS, NBC, Court TV, Law and Crime and many more. She was trained in Forensic Psychiatry at NYU-Bellevue. (www.expertwitnessforensicpsychiatrist.com)
Become a Front Page Detective
Sign up to receive breaking
Front Page Detectives
news and exclusive investigations.
More Stories