Revealed: How Putin is Using 'Barbaric Hitler-Style' Tactics to Terrorize Ukraine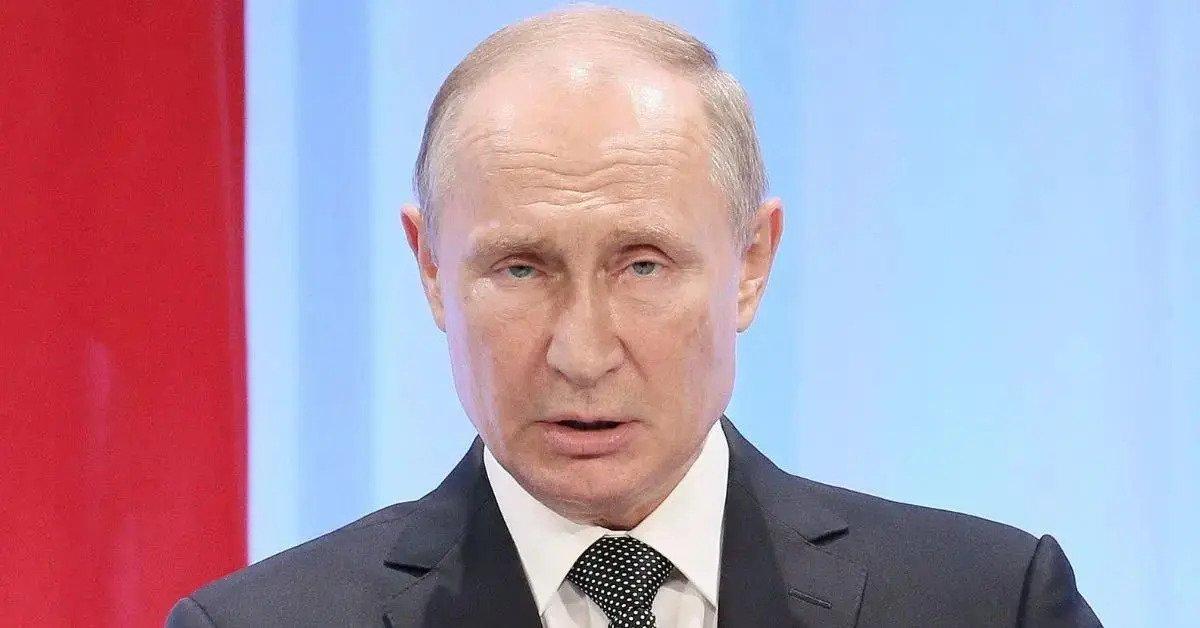 Experts warned that Vladimir Putin is using "barbaric Hitler-style" starvation tactics to "terrorize, subjugate and kill" Ukranians.
According to The Sun, Putin is using a "calculated plan" of armed sieges, bread line massacres and pillaging of farming machinery in order to starve the Ukraine population into submission.
Article continues below advertisement
In March 2022, footage showed bodies strewn across a street outside a bakery in the northern city of Chernihiv. Ukrainians were waiting in line for a loaf of bread when they came under fire from Russian forces, who killed at least 20 people, The Sun reported.
Putin's soldiers have also slaughtered Ukrainian farmers and looted their barns and stores, while also decimating farmland and planting landmines on land where crops should grow.
Putin has also bombed food storage sites and stolen thousands of tons of grain in what has been branded "Hitlerian tactics," according to The Sun.
Missiles have destroyed power stations, leaving locals to drink water from the rivers. Desperate families in the Kherson region were cut off when Putin allegedly blew up the Nova Khakovka dam – leaving entire areas completely underwater.
Barrister Catriona Murdoch, the head of Global Rights Compliance's Starvation Mobile Justice Team, said, "The evidence is pointing towards a deliberate plan carefully designed to undermine and attack the very foundation and societal fabric of Ukrainians."
In June, 11 people were killed, including four children, and more than 50 injured in a horror Russian strike on a packed pizza restaurant in Kramatorsk. Ukraine's prosecutor general, Andriy Kostin, said Russian forces were "deliberately targeting civilians" and "crowded areas."
Article continues below advertisement
Ashoke Swain, professor of peace and security at Uppsala University, told The Sun, "Putin has been regularly targeting civilian infrastructures, particularly water and power infrastructures in his war in Ukraine. This is against any international law and norms. The primary reason is to make the life so difficult for Ukrainians that they will lose the resolve to fight."
He added, "It is a Hitlerian tactic - but it actually started with Stalin in 1932-1933, when he inflicted a devastating famine on Ukraine, and killed nearly four million Ukrainians in order to starve them into submission."
Anurag Mishra, a researcher at the International Team for the Study of Security Verona, said these tactics are part of Putin's plot to "bring Ukraine into submission."
"That the Russians are using starvation tactics is hardly a secret," he told The Sun. "Putin has not been afraid of using force against non-combatants, neither of attacking key civilian infrastructure, depriving millions of Ukrainians of heat during winter or shooting at civilians so they cannot leave villages and towns underwater after the collapse of the dam. These are all different steps towards a singular goal: bringing Ukraine into submission to salvage the balance of power in the Russian sphere of influence."
The UN passed a resolution five years ago condemning the use of starvation as a war tactic – acknowledging a threat to the lives of tens of millions of people, The Sun reported.
Last month, the publication also reported on how Ukrainians were being "housed in Nazi-style camps" where they are allegedly forced to work or fight on the frontline.
Article continues below advertisement
Never miss a story — sign up for the Front Page Detectives newsletter. Be on the scene the moment news breaks.
The report from Ukrainian military investigations site Molfar showed the rough conditions of the detention camps. A detention camp in Mariupol was said to have housed a large number of men for two weeks. The men would get receive just one meal a day while being forced to sleep on floors and corridors and reports of TB outbreaks among the detained, The Sun reported.
As Ukraine's counteroffensive gets underway, The Sun said Putin could blast civilian infrastructure along the frontlines in Bakhmut and Donetsk to pile on the pressure on civilians and the defense system as the fighting continues.
Become a Front Page Detective
Sign up to receive breaking
Front Page Detectives
news and exclusive investigations.
More Stories