Putin's 'Unkillable' Nemesis: Four Assassination Attempts End in Failure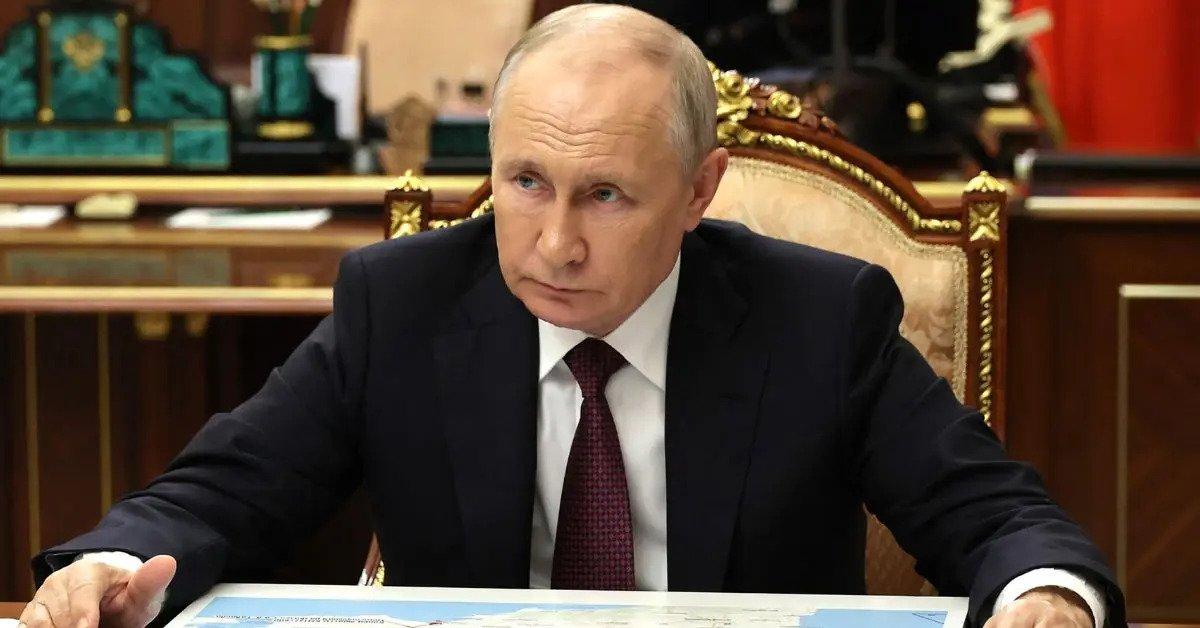 Vladimir Putin faces a seemingly "unkillable" enemy who has endured four unsuccessful attempts on his life, including through car crashes and poisoning — and the "mafia state" showing no signs of stopping, according to a new report.
Exiled Igor Sychev, who claims multiple assassination attempts have been made against him and his family, remains problematic for the Russian president, the Daily Star reported.
Article continues below advertisement
In 2016, Igor fled Russia after attempting to take a Russian fertilizer company to court. He has since faced multiple threats against him and possible "physical elimination," the Daily Star reported.
Despite the failed attempts to snuff out his life, Putin is relentless and showing no signs of stopping, sources told the publication.
"Putin's goons want him to drop his case against the Russian Govt which is that in return for 'helping' PhosAgro 'settle tax disputes' he was promised one percent of the company's shares but never got it," Professor Anthony Glees told the Daily Star.
Glees explained that Igor sued PhosAgro, a giant chemical fertilizer conglomerate, "which seems to be owned these days by Putin's chums including Putin's tutor at university, and they did not like this one bit."
"The result," Glees noted, "was three near fatal car crashes in Moscow."
Article continues below advertisement
Oligarch Mikhail Khodorkovsky used to own PhosAgro and he was an early friend of Putin, but the pair fell out and Khodorkovsky now lives in London and is becoming a top wealthy political opponent of Putin, Glees said.
Glees claimed the threats made against Igor, his wife and children are allegedly coming from Russian agents based in the UK and he considers them to be "entirely credible."
Glees told the Daily Star, "We know that Putin's military intelligence officers feel perfectly able to come to the UK (e.g. Salisbury) and kill and poison and will. Whether Mr. Sychev has done wrong or not isn't the point. The point is that threats to kill him are emanating from the UK. That's not good."
Never miss a story — sign up for the Front Page Detectives newsletter. Be on the scene the moment news breaks.
There is a link between Sychev and Khodorkovsky, which reveals "the extent to which in its heart of hearts, Putin's Russia is a criminal mafia state," he continued. "The very use of Russian natural resources, which belong to the Russian people…being exploited by Putin for personal gain, being handed to his chums, then pulled back again when they've fallen out shows exactly how the evil Russian dictator wields criminal power with single-minded malice over his own country and people, let alone Ukraine."
A spokesperson for PhosAgro called the allegations by Igor "wild and unsubstantiated," according to the Daily Star, which reported that the business claims to have paid Igor his money, but he says he has lived in constant fear for nine years.
Become a Front Page Detective
Sign up to receive breaking
Front Page Detectives
news and exclusive investigations.
More Stories