RASPUTIN'S MURDER: HOW MUCH IS TRUE AND HOW MANY TIMES CAN ONE MAN DIE?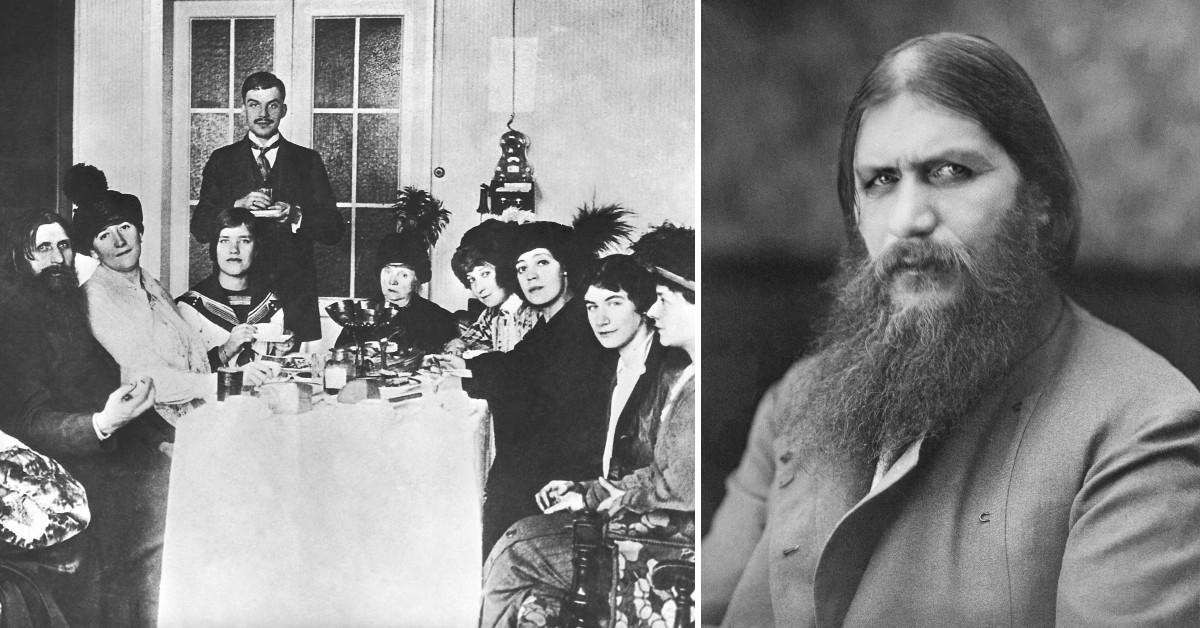 Rasputin, the "Mad Monk of Russia," has been a topic of myth, speculation, and folklore since his appearance in Russian's royal court. Grigori Efimovich certainly did his part to encourage this reputation during his lifetime — and beyond.
Article continues below advertisement
More now, more than 100 years after his death, it's still difficult to tell what exactly is true about Rasputin. Including how he was murdered.
Even media, articles and history pieces seem to be confused on exactly which tales happened and which are make-believe. We may never know the truth, which only adds to the intrigue.
So exactly who was the notorious historical figure and how was he killed?
Article continues below advertisement
RISE TO POWER
Rasputin was born in 1869 in the village of Pokrovskoye near the Ural Mountains. He was known as a wild youth, but eventually married a local woman, fathered several children, and toiled each day on his family's farm.
In 1892, Rasputin spent several months at a monastery, though he never took Holy Orders or had a formal affiliation with the Russian Orthodox Church. Motivated by his own religious fervor, he traveled the land proclaiming himself to be a miracle healer. His alleged healing powers, along with a devout following, gained the attention of the clergymen affiliated with the Imperial family, who invited him to the court of Czar Nicholas II and his wife, Alexandra.
Article continues below advertisement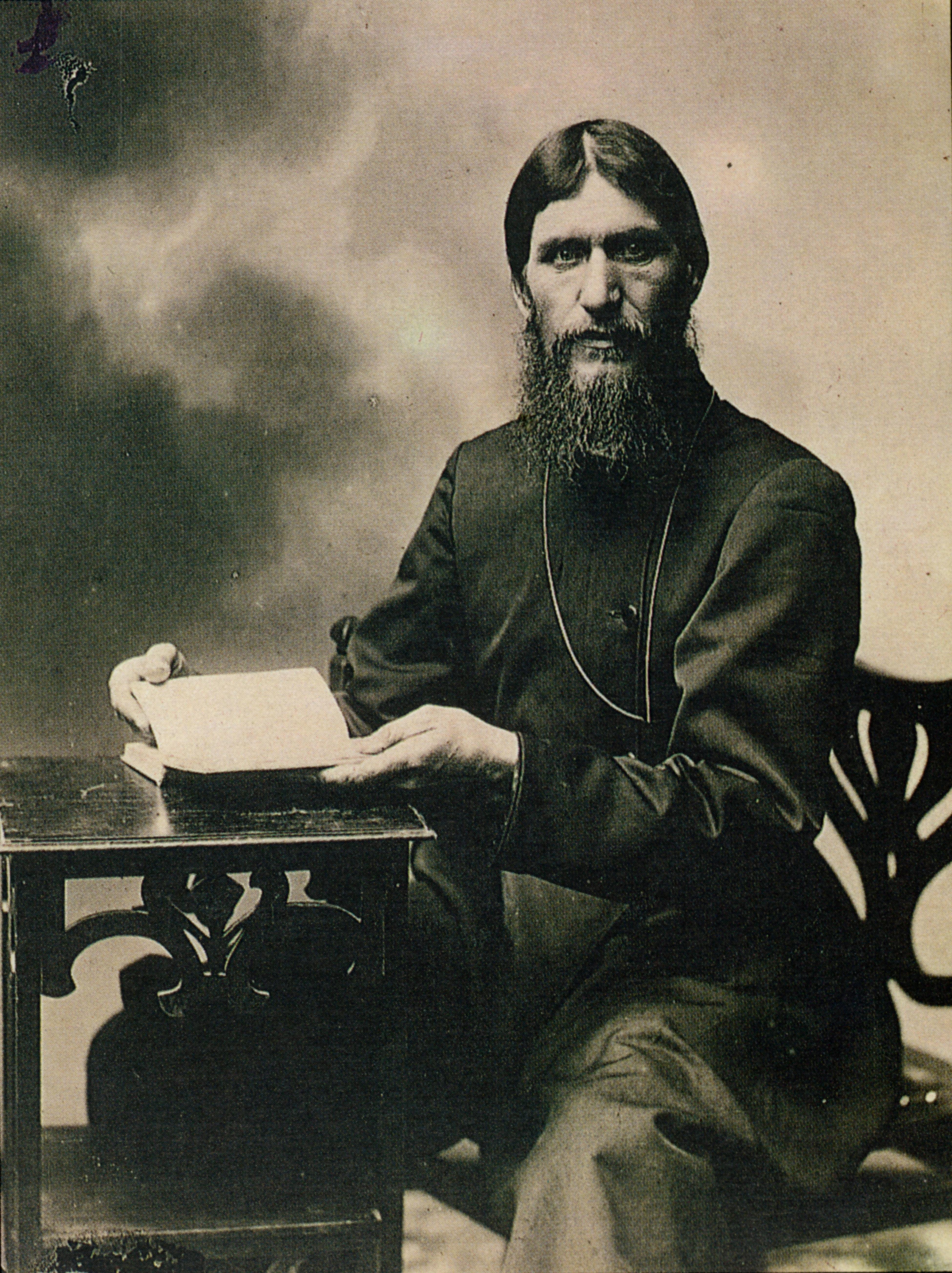 In the early 1900s, the field of medicine experienced significant advances, but there were some conditions for which patients could only hope for a miracle. The Czar's only son, Alexei, was hemophiliac, and the best medical minds of 1908 St. Petersburg couldn't provide relief or a cure for the condition.
Rasputin, the miracle healer, was summoned to the boy's bedside in an attempt to stop his bleeding and save the heir to the Russian throne.
Article continues below advertisement
Rasputin successfully treated the boy. Modern scholars have hypothesized that much of his success was based in his refusal to allow doctors to treat the boy with aspirin, a blood thinner that was considered the miracle cure for all ailments at the time. Regardless, his methods gained the respect and trust of Alexandra, and provided Rasputin with a prominent position within the Imperial household.
MURDERED AND MURDERED AGAIN
As Rasputin became an increasingly influential part of the ruling family, vicious rumors circulated throughout the country about his activities. With his reputation as a womanizer, many feared that Rasputin and Alexandra were having an affair while Nicholas led Russian forces during World War I.
Article continues below advertisement
Certainly, it appeared that his mystical capabilities had great sway over the royal family's decisions. With Russia's political mood already tense due to corruption and disorder within the palace, Rasputin's overwhelming presence — regardless of his actual influence on the court — led to his murder.
It seems there are many versions of Rasputin's final hours circulating, but how much of it is true?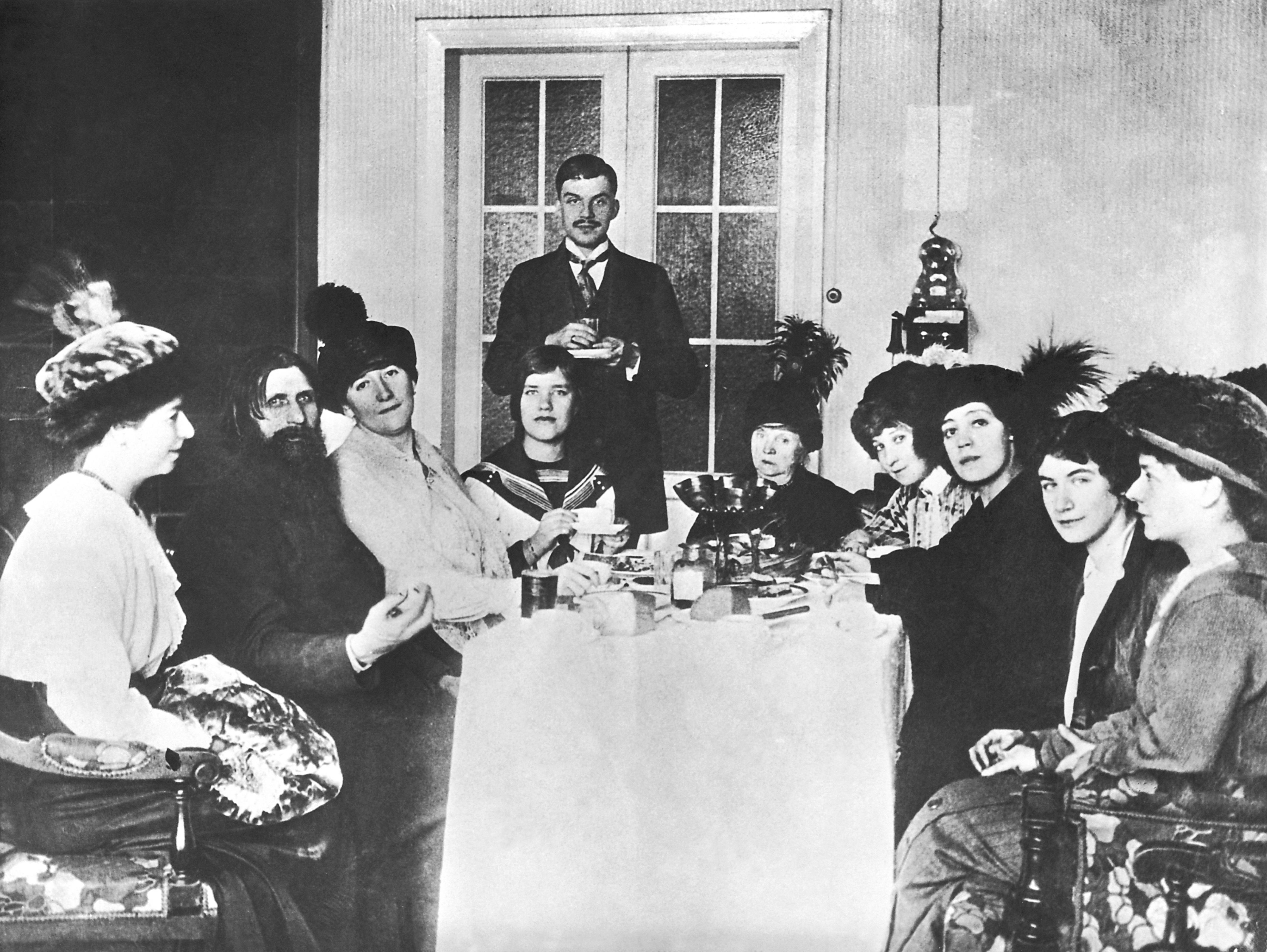 Article continues below advertisement
Rasputin was lured to Youssupov Palace at the end of December 1916 under the ruse of providing religious counseling to the wife of Prince Felix Youssupov.
There, a group of noblemen, fearful of Rasputin's influence on the Czar and Alexandra, poisoned, shot, beat, stabbed and eventually drowned the "Mad Monk," as each successive method of murder failed.
Article continues below advertisement
Each telling of the story is slightly different. Some say the noblemen engaged Rasputin in a great feast, in which the wine and dessert were poisoned. Others indicate Rasputin was poisoned with tea in a private basement waiting room under the guise that he was waiting for some guests to depart before he held court with the Princess.
When it was discovered that the poison had no impact on the holy man, it is said that Grand Duke Dmitri Pavolovich, the Czar's cousin, pulled a pistol and shot him repeatedly, riddling his body with bullets.
As Rasputin rose from what should have been mortal wounds to escape, the tale continues that he was then shot again and beat with a heavy instrument until he could be subdued.
Article continues below advertisement
The nature of the heavy instrument varies by telling of the story, but may have been rubber, wooden or iron. His limp, but still living, body was then rolled into a heavy carpet and thrown into the freezing Neva River.
Three days later, his body was found, with signs that he had attempted to claw his way through the ice.
SO WHAT IS TRUE?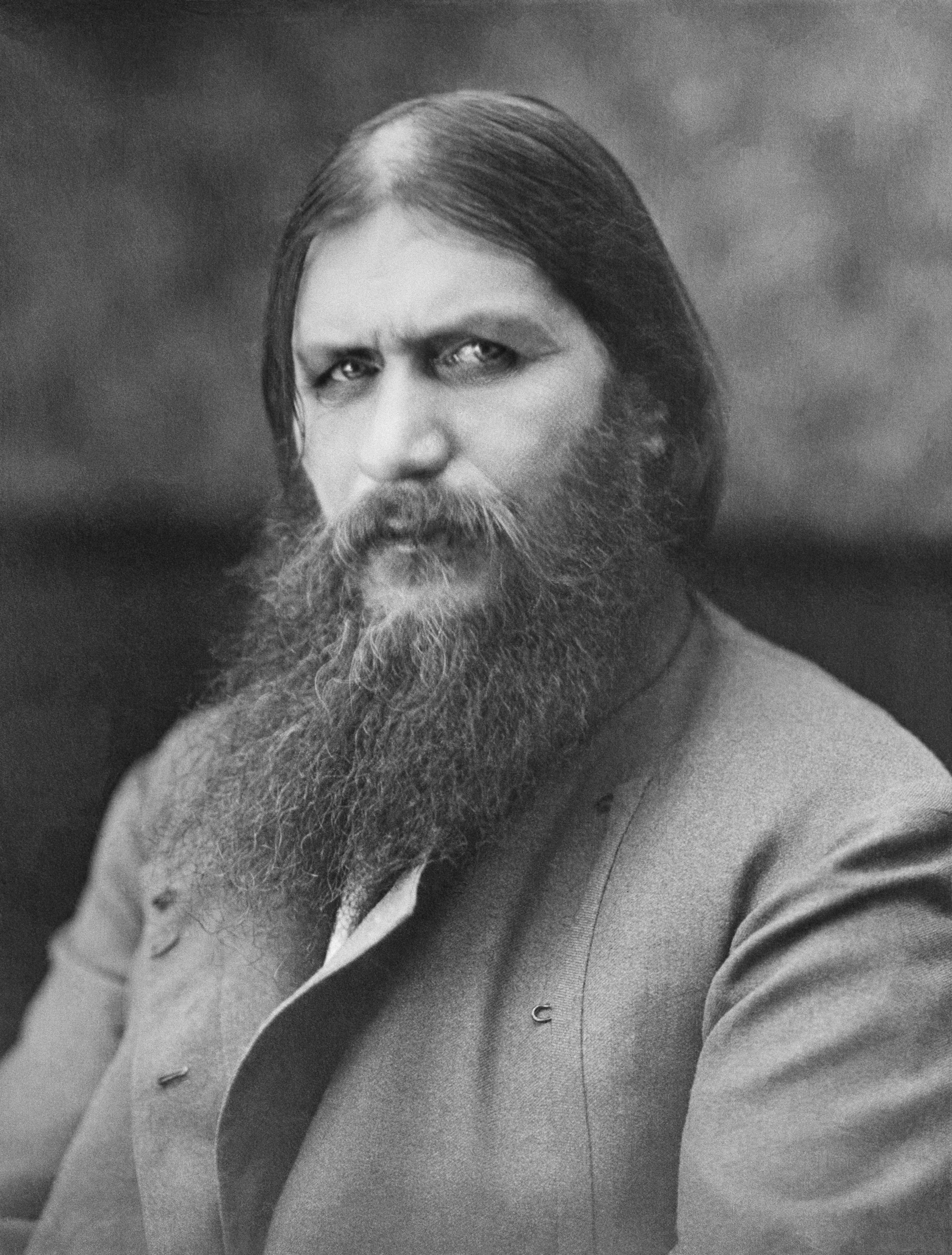 The countless killings make for a fascinating tale, especially when paired with local lore, indicating that Rasputin had survived multiple assassination attempts leading up to this event.
Article continues below advertisement
His frequent drunkenness, combined with his ferocious sexual appetite, led to incidents such as a 1914 stabbing, from which he recovered, earning him a reputation for being potentially immortal.
As is the case with many crimes, the facts surrounding the case are not nearly as wild as the stories. The details reported today are largely based on the accounts of the events given by Prince Yussupov, Grand Duke Pavolovich, and Dr. Stanislaus de Lazaret, who were amongst the conspirators tasked with the assassination of Rasputin.
It stands to reason that they would want to paint themselves in the noblest light possible.
Article continues below advertisement
Still, several facts remain in dispute of their telling of the tale. First, Rasputin did not consume sweets or meat due to his religious beliefs. Poison in either dish would have no effect, as he would not eat it.
A poisoned beverage would need to be carefully measured, and may have been too weak to have an impact, if it was served at all.
Guards at the crime scene report hearing only four shots in rapid succession and a pathologist confirmed a shot to Rasputin's stomach resulted in heavy blood loss, which could have caused his death.
Article continues below advertisement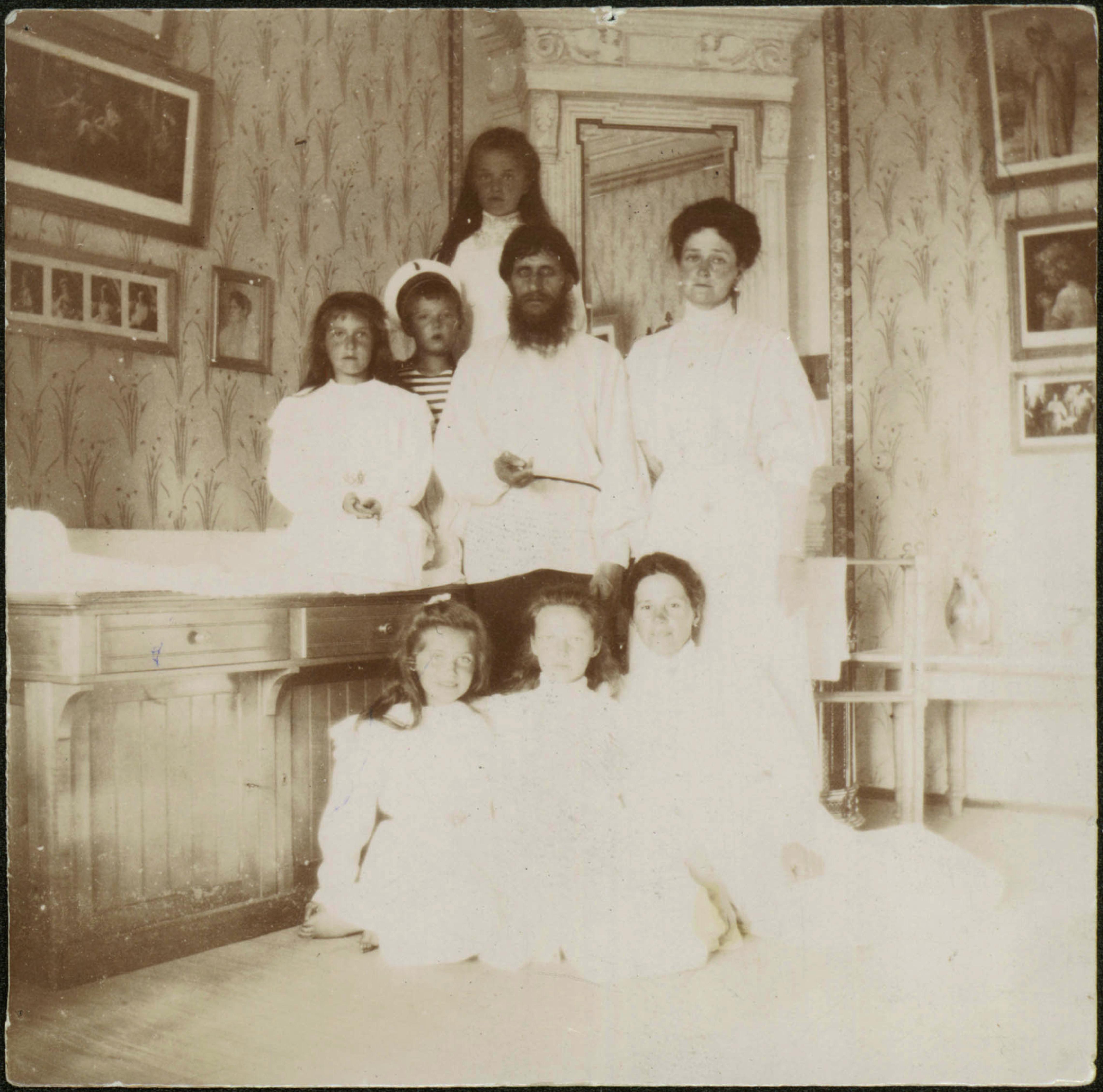 The lack of water in Rasputin's lungs also meant he was already dead when his body was tossed into the river.
Article continues below advertisement
The most likely theory is that Rasputin was shot immediately upon entering that palace, likely at point-blank range. He was then rolled in the carpet upon which he stood and disposed of in the river.
A far less exciting tale than a man who survived murder after murder.
We may never know the fully accurate details of Rasputin's death. It is likely that there is some truth in the tall tales, but time has erased the evidence needed to provide proof, and the witnesses are long gone.
It is clear that Rasputin was never actually immortal, but whether this indicates that his assassins were very poorly equipped for the job or whether the holy man performed his miraculous healings on himself are topics of speculation even a century later.
Become a Front Page Detective
Sign up to receive breaking
Front Page Detectives
news and exclusive investigations.
More Stories