REELZ: "El Chapo & Emma Were The 'Power Couple' Of The Cartel World"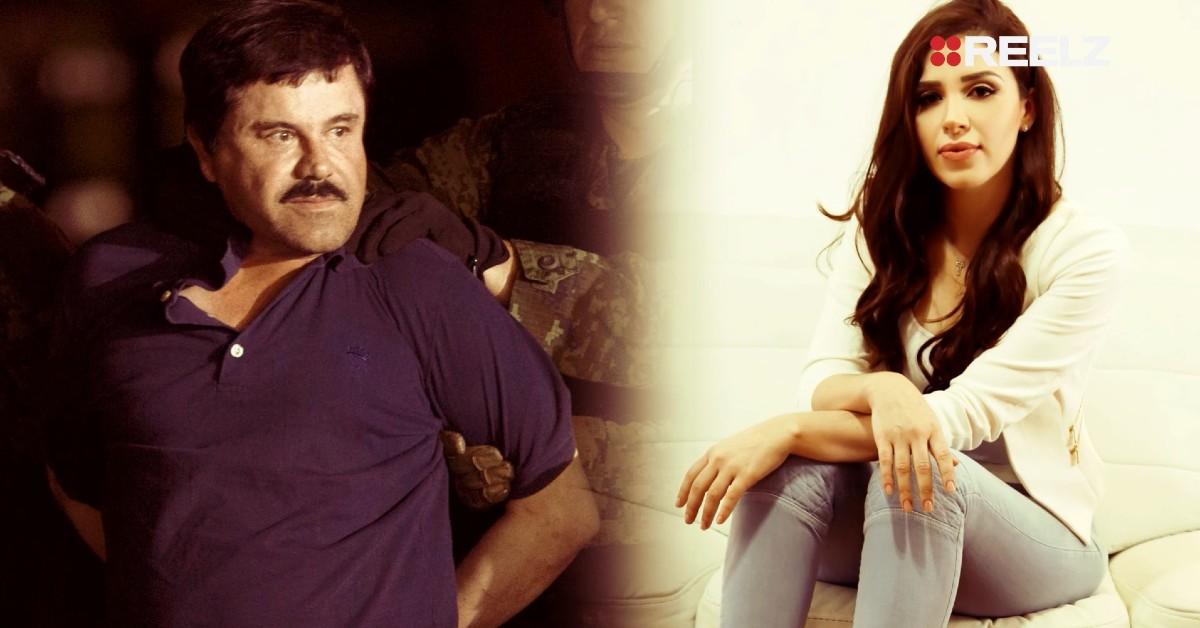 The latest episode of REELZ true crime series "Gangsters: America's Most Evil" takes on Joaquin"El Chapo" Guzmán Loera, the Mexican Drug Lord considered to be "the godfather of the drug world" by the DEA.The series also highlights Chapo's wife, Emma Coronel Aispuro, whom the series says was the other half of this ruthless crime team.
Article continues below advertisement
"El Chapo and Emma were the power couple in the cartel world," says true crime author,Catherine Pelonerowho offers expert insight to the series. "But the difference between a Hollywood power couple and El Chapo and Emma is that they are dealing in massive amounts of cocaine and methamphetamine and murder.
The episode also recounts reports of the power couple's gruesome side.
Article continues below advertisement
"Mutilated bodies, literally heads on pikes sending a message-- if you cross me you will die," adds Joan Renner, a crime historian interviewed for the tell-all doc.
Former law enforcement officials also weigh in to paint a picture of El Chapo as an unstoppable force in the crime world.
"Chapo Guzman Loera is by nature a very violent man. In fact he's psychotic and he craved that violence, offers Gilberto Gonzalez, one of "Gangsters" series experts and a Former DEA Special Agent.
Article continues below advertisement
The details of Chapo's wife, Emma, who was 32 years younger than her crime lord husband, add a new twist to the familiar story.
"Emma Coronel was born into the drug world she became a narco-princess in a very early age, saysMichael Vigil, a former DEA Chief.
Emma seems at a glance to be this young beautiful innocent thing but she is not so innocent. This is the power couple likeBonnie and Clydebut on a much greater scale, addsThomas Leighton, a former FBI Special Agentalso interviewed for the crime doc.
There is much more to learn in"Gangsters: America's Most Evil, El Chapo," on April 26 at 9 on REELZ.
Watch REELZ on DIRECTV 238, Dish Network 299, Verizon FiOS 692, AT&T U-verse 1799 and in HD on cable systems and streaming services nationwide. Find REELZ on your local cable or satellite provider at reelz.com/get-reelz/
Become a Front Page Detective
Sign up to receive breaking
Front Page Detectives
news and exclusive investigations.
More Stories