Black Man has served 22 years on death row for the murder of a white woman. He says he didn't do it.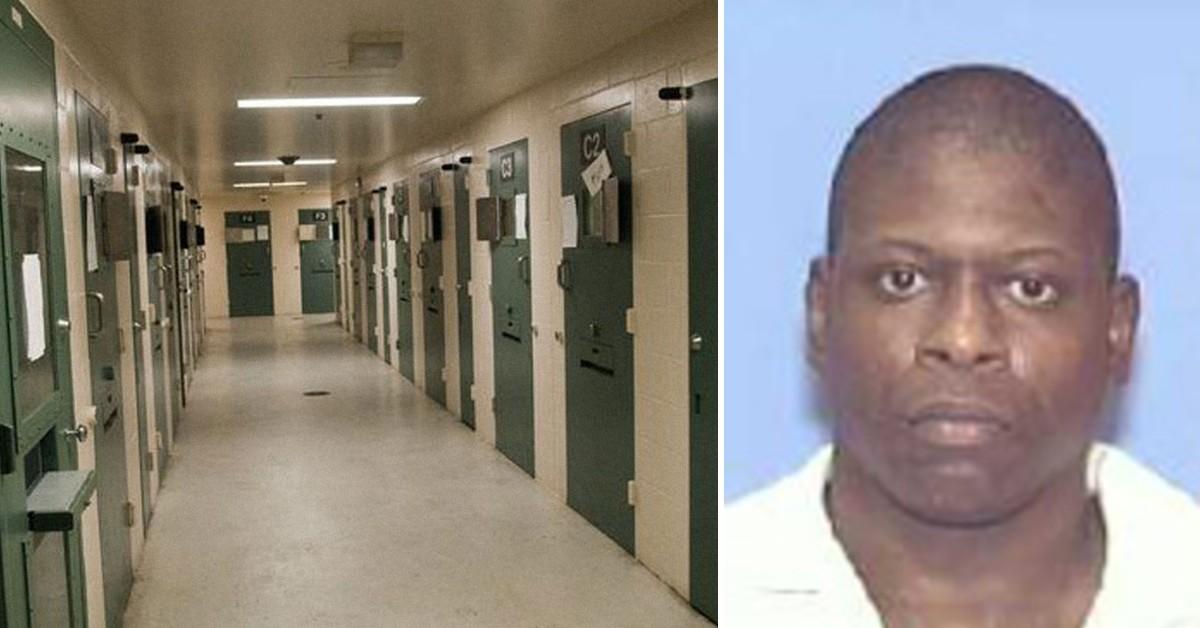 A Texas black man was accused of killing a white woman and had been on death row for the past 22 years. Now, he is making his case about why another man should be behind bars.
Article continues below advertisement
Rodney Reed was scheduled for execution in Nov. 2019, but the Texas Court of Criminal Appeals issued a stay just five days shy of the date. Reed's defense team from Innocent Project, a non-profit organization whose main objective is to help free individuals who have been wrongly convicted, petitioned the court with new evidence indicating someone else had committed the crime.
The new hearing, which is in its second week, is to determine if Reed should be released, given a new trial or sentenced to death.State District Judge J.D. Langley will be opportune to express his opinion on the new findings.
It will be followed by the Texas Court of Appeal's review of Langley's opinion and its final ruling.
Article continues below advertisement
In 1996, Stacey Stites of Bastrop, Texas, 19, was expected at work one morning but never showed up. Investigators said Stites was found raped, strangled and left beside the road. During the autopsy, DNA materials from sperm samples collected from the victim identified Reed.
As a result, Reed was arrested, convicted and sentenced to death for the murder of Stites solely based on the DNA evidence. For years, the defendant maintained his innocence and said he had a secret consensual relationship with the victim untill the day before her demise.
Article continues below advertisement
At the time, Stites was engaged to Jimmy Fennell, a former police officer who was released from prison in 2018 after serving ten years for the kidnapping and assault of a woman while on duty.
At the start of the hearing on July 19, the defense called Michael Bordelon, who had served time in prison with the victim's former fiancée during his 10-year stint. He told the court Fennel confided in him about killing his fiancé and framing Reed for the crime.
Article continues below advertisement
"I took care of her. That damn N***** is going to do the time," testified Boudelon as he micked Fennel making a strangulation gesture at the time, according to the Austin American Statesman.
In addition, Arthur Snow Jr., a former inmate who had previously been a member of the Aryan Brotherhood, met Fennel when he approached the gang for protection in prison.
"You wouldn't believe how easily a belt would break, strangling a (n-word)-loving whore," Snow testified Fennel had told him, and the Statesman reported.
Article continues below advertisement
The belt used to strangle Stites at the crime scene was split into two.
At the initial trial in 1998, prosecutors established Reed never knew Stites. However, the defense team called on Victor Juarez and Rebecca Randall, who had worked at the same grocery store with Stites to testify. Both former colleagues claimed they saw the victim and Reed talking to each other discreetly on more than one occasion.
Other former co-workers testified Fennel was jealous, threatening and controlling, while Stites had also been having second thoughts going through with the marriage.
Article continues below advertisement
Reed's defense in the most recent hearing dealt another blow to the prosecution case by calling on two forensics experts who claimed the initial time of death established in the '1990s was wrong. According to them, the state of Stites' body had indicated she was killed several hours than the prosecution had established. Hence, she must have been killed only when she was home with Fennel.
On the stand and questioned by Reed's lawyers , Fennel told the court both forensic experts were lying.
In contrast, Lisa Tanner, an assistant Texas attorney general, told the court there had been no concrete evidence of a relationship between Reed and Stites. Instead, maintain Reed's lawyer's have had three previous theories about the killing, while prosecutors have been consistent from the beginning.
"Our evidence is not new and not anything we haven't been saying for 25 years," said Tanner, according to CBS News.
Over the years, Reed has had the support of almost 3 million people who signed a petition regarding his innocence. Some of them included high profile celebrities such as Meek Mill, Oprah Winfrey, Kim Kardashian, Beyoncé and Rihanna.
The hearing is expected to wrap up this week and then it will be up to the judge to determine Reed's fate.
Become a Front Page Detective
Sign up to receive breaking
Front Page Detectives
news and exclusive investigations.
More Stories