Russia Scrutinizes Nuclear Site in Nevada After United States Conducts High-Explosive Experiment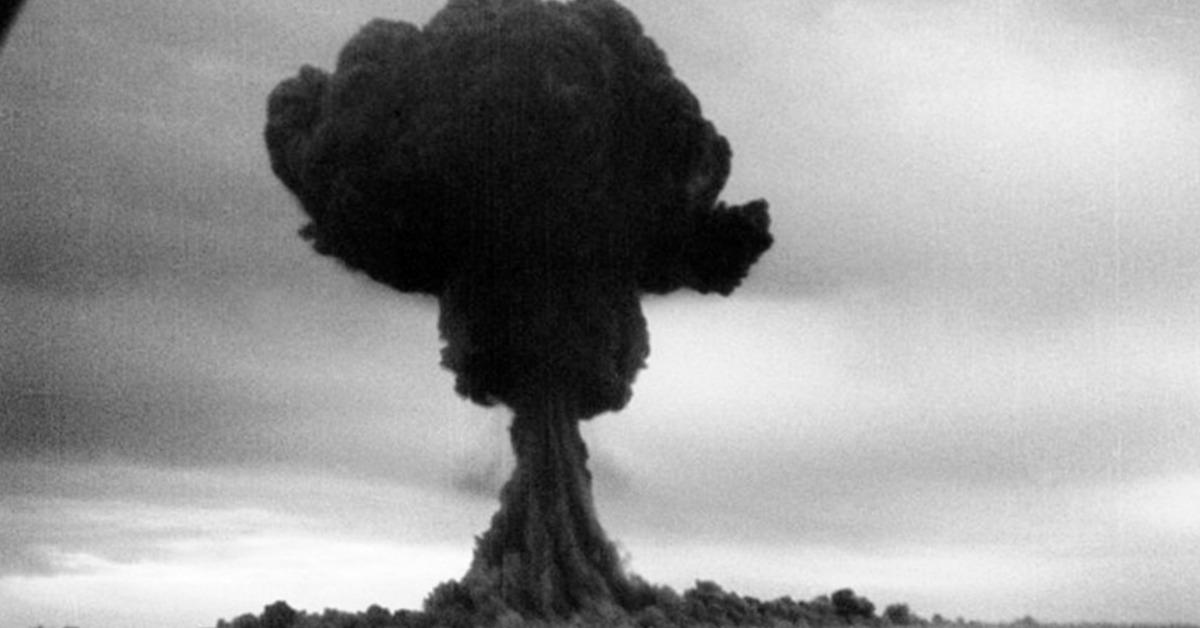 Article continues below advertisement
Russian presidential press secretary Dmitry Peskov told reporters at a briefing that Russia is now closely monitoring the nuclear tests conducted by the U.S.
"Earlier, the Federation Council [of the Federal Assembly of Russia] stated that the underground tests on October 18 in Nevada should be given an international legal assessment since the United States is a signatory to the Comprehensive Nuclear Test Ban Treaty (CTBT) and is obliged to refrain from violating this agreement," Russia's Interfax News Agency reported, according to Fox News.
The United States Energy Department, which oversees the stockpile of more than 5,000 nuclear weapons, said that the tests conducted in southern Nevada used chemicals and radioisotopes to "validate new predictive explosion models" to devise a method of detecting atomic blasts in other countries, according to Bloomberg.
U.S. officials have stated that this method would also be able to detect sub-critical experiments, which are small-scale explosions "that verify weapon designs without the amount of atomic material needed to sustain a chain reaction," per the outlet.
Corey Hinderstein, deputy administrator for Defense Nuclear Nonproliferation at the National Nuclear Security Administration, said in a statement, "These experiments advance our efforts to develop new technology in support of U.S. nuclear nonproliferation goals... They will help reduce global nuclear threats by improving the detection of underground nuclear explosive tests."
Article continues below advertisement
The test comes after the Russian parliament passed legislature to revoke their part in the Comprehensive Nuclear Test Ban Treaty (CTBT) which prohibits the use of nuclear testing, Reuters reported. Putin made the order to reportedly "mirror" the U.S., which hasn't ratified the treaty.
As Fox News noted, it hasn't by ratified by China, India, Pakistan, North Korea, Israel, Iran or Egypt.
Daryl Kimball, executive director of the Arms Control Association addressed claims that the U.S. is violating the terms of the CTBT. "Given that Russia is accusing the U..S of making preparations for noncompliant nuclear test explosions and that the U.S. has accused Russia of being in noncompliance, both should engage in discussions that enable confidence-building measures."
Pavel Podvig, responsible for tracking Russian nuclear forces for the United Nations Institute for Disarmament Research in Geneva, said in a statement, "Over the next few days the Kremlin may say the Americans are doing tests and we have no way of verifying these tests aren't nuclear."
Deputy speaker of Russia's upper house of parliament, Konstantin Kosachyov, claimed that there should be an international legal assessment regarding whether the explosion in Nevada crossed nuclear test thresholds.
"We do not know what exactly the Americans have blown up underground," Interfax reported Kosachyov as saying, according to Bloomberg.
Never miss a story — sign up for the Front Page Detectives newsletter. Be on the scene the moment news breaks.
Knewz previously reported that Russia, China, and the United States have reportedly been gearing up for nuclear tests.
A Chinese nuclear facility in the far western region of Xinjiang and a Russian facility in an Arctic Ocean archipelago have had increased incoming and outgoing traffic and the construction of new tunnels under mountains, along with new roads and storage facilities, according to satellite images of the three sites, obtained by CNN via a prominent analyst in military nonproliferation studies.
Jeffrey Lewis, an adjunct professor at the James Martin Center for Nonproliferation Studies at the Middlebury Institute of International Studies said in September, "There are really a lot of hints that we're seeing that suggest Russia, China, and the United States might resume nuclear testing."
Become a Front Page Detective
Sign up to receive breaking
Front Page Detectives
news and exclusive investigations.
More Stories