Fort Jackson Army trainee accused of hijacking school bus filled with children at gunpoint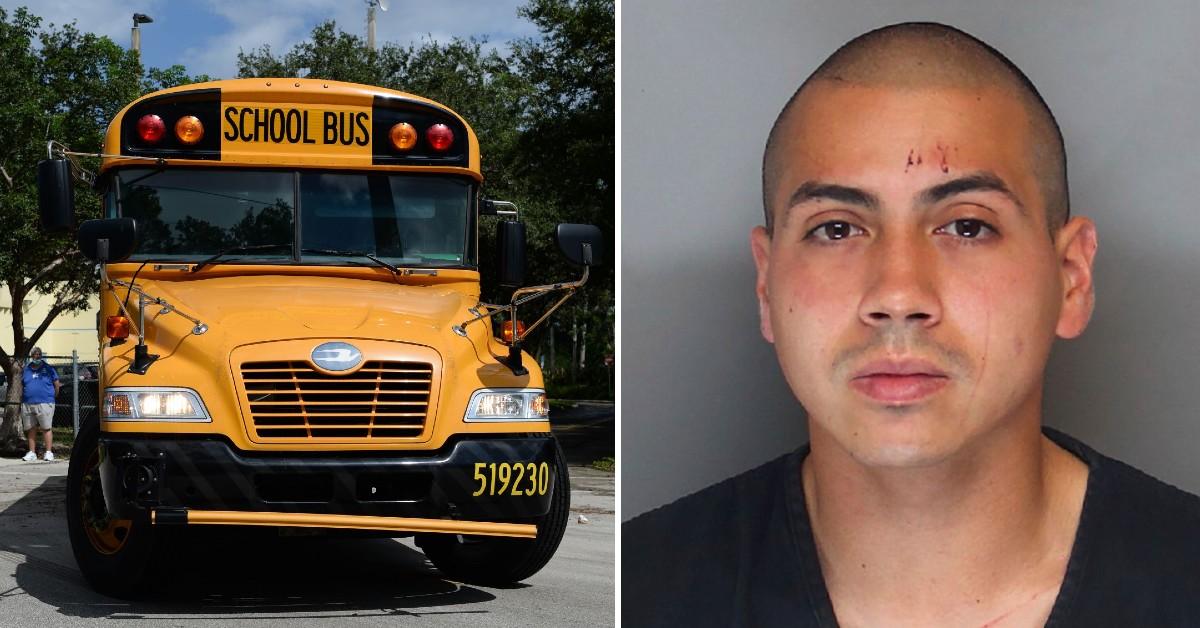 An Army trainee was charged with hijacking a school bus at gunpoint, kidnapping 18 children and the driver after fleeing from Fort Jackson, South Carolina.
Article continues below advertisement
Pvt. Jovan Collazo, 23, fled base with his Army-issued M-4 carbine rifle, and reportedly hijacked a school bus at around 7 a.m. May 6. Richland County Sheriff Leon Lott said Collazo released the driver and children six minutes later, and no one was harmed.
A member of Company A, 1st Battalion, 61st Infantry Regiment, Collazo reportedly was seen trying to flag cars down on Interstate 77 "after his unit was conducting personal hygiene after unit physical training, in preparation for breakfast and other training events," according to the Fort Jackson Public Affairs Office Official Statement.
A parent reportedly stopped a deputy and said a man with a gun was on her child's school bus headed for Forest Lake Elementary.
Lott said the suspect brought the 18 kids to the front of the bus, who began using cellphones to call parents, Lott said in a press conference streamed by local media.
Article continues below advertisement
Collazo reportedly "got a little frustrated" after some of the children repeatedly asked the trainee if he planned to hurt them or the driver. Officials said Collazo ordered the bus driver to stop, and allowed the driver and children to get off at Percival and Alpine roads once he had heard enough.
Article continues below advertisement
Collazo then drove about a mile further before he abandoned the bus and his rifle on Old Percival and Quincy roads, police noted.
"He left the rifle on the bus and went through neighborhoods trying to get rides, trying to get clothes and made his way to Percival and 77 where citizens and deputies spotted him and he was arrested without incident," Lott said.
Article continues below advertisement
"The driver's calm response exemplified the training he received through a Safe Pupil Training course," school officials said. "This course is required training for district bus drivers."
The students were brought to school, where they received support from school employees and counselors and were reunited with their parents/guardians.
Fort Jackson Commander Brig. Gen. Milford H. Beagle Jr. said Collazo, who had been at Fort Jackson for three weeks, was likely trying to get home.
"He was a very quiet individual, hailed from New Jersey...and we assessed that he was just trying to make an attempt to go back home," Beagle said in a press conference.
Article continues below advertisement
"There is nothing that leads us to believe, through his counseling and his screening records coming in, that this had anything to do with harming others, harming himself, or anything that links to any other type of nefarious activities."
He likely grabbed his unloaded weapon because leaving it behind would have alerted supervisors he was absent, Beagle said.
Collazo was charged with 19 counts of kidnapping, armed robbery, carjacking, pointing and presenting a firearm, use of a weapon during a violent crime and unlawful carry of a weapon on school property.
Beagle said the Army also could take disciplinary action, including charges of being absent without leave and theft of a weapon from the base.
Become a Front Page Detective
Sign up to receive breaking
Front Page Detectives
news and exclusive investigations.
More Stories