'No one to blame...but himself': SC cop who shot a black man in the back to remain in prison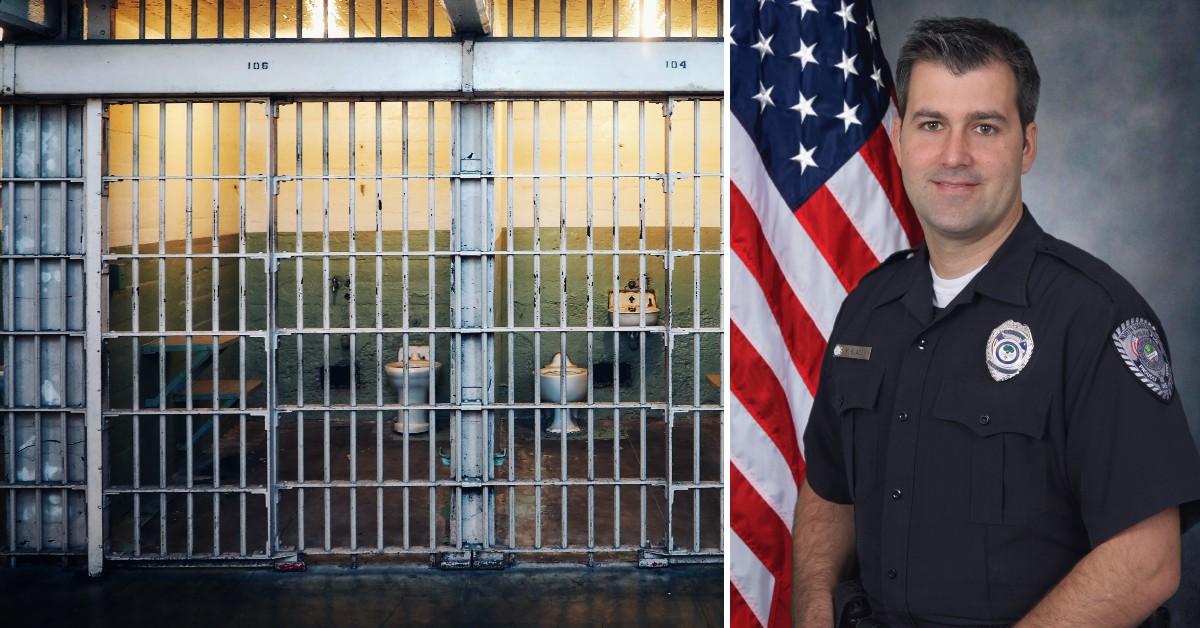 Days before disgraced cop Derek Chauvin was convicted of murder, a thousand miles away, another cop again could not escape punishment for his killing of a black man.
Article continues below advertisement
On April 19, a federal judge upheld the 20-year sentence of a former South Carolina police officer, Michael Slager, who fatally shot Walter Scott, 50, a Black man in the back.
In 2015, Slager, the 33-year-old North Charleston native and white police officer, claimed he feared for his life when Scott allegedly took his stun gun in a scuffle during a routine traffic stop. However, a video went viral in the aftermath that showed Slager shot Scott eight times in the back as he ran away from the scene.
At the time, the shooting gained national outcry after similar events of an officer-involved death of unarmed black men occurred across the nation. An example of such was Eric Garner in New York, who was famously heard by bystanders saying "I can't breathe," while held in a fatal chokehold position during an arrest for selling contraband cigarettes.
Article continues below advertisement
In a similar twist, Chauvin, a former Minneapolis police officer, was convicted on April 20 for second-degree murder, third-degree murder and second-degree manslaughter of the death of George Floyd. He also repeated the phrase "I can't breathe" until he took his last breath.
Anthony Scott, Walter's brother, told ABC News about the cases "Floyd, Walter, and all the other hashtags, are dead. They are gone. Is that justice. I can't call it. I just, it's a sense of justice, but they are dead. We will never be able to bring them back again."
Article continues below advertisement
Slager, who had earlier retained a prominent North Charleston attorney, Andy Savage, initially got a mistrial due to a hung jury in 2016. The judgment sent shockwaves through the minority communities and the Scott family.
Slager was later indicted on federal charges, which included the violation of Scott's civil rights and obstruction of justice. He pleaded guilty and was sentenced to 20 years in prison.
Almost six years later, Slager filed an appeal claiming ineffective counsel since his attorneys never informed him of an alternate plea deal from prosecutors that could have substantially reduced his sentence.
Savage's legal team did not argue against the conviction, but the length of the prison sentence.
Article continues below advertisement
U.S. District Judge Richard Gergel granted Slager a hearing to ascertain whether his claim of incompetent legal representation holds water. The court warned Slager that a petition filed for inadequate legal representation would require him to waive his attorney-privilege rights, due to the prosecution's right to question his former attorneys.
Slager claimed Savage erred in his advice for him to accept the guilty plea to one count of violating Scott's civil rights, while the remaining federal charges and the state murder charge would be dropped.
Article continues below advertisement
Savage reiterated this notion when he spoke to The Post and Courier:
"It was incompetent counsel. I will never get over the mistake I made in recommending that Michael plead guilty in federal court. If I'd ever had an indication that (sentence) was possible, I'd never have recommended that he plead guilty. I'll never, 'til the day I die, get over that," Savage said.
Savage further claimed he advised Slager to accept the plea because Judge David Norton, a long-time friend and the federal judge, who initially sentenced Slager, said it was clearly not a murder case. Savage said he had believed him.
Last week, Gergel disagreed and, in his written judgment, upheld the sentence.
Article continues below advertisement
"At sentencing, Petitioner attempted to blame the victim. Now, he attempts to blame his defense counsel and the trial judge. But a careful review of this entire tragic episode makes plain that Petitioner has no one to blame for his present predicament and sentence but himself," wrote Gergel.
In the end, Gergel admonished the legal team saying even the greatest lawyer in the world has no way to overcome the video that captured Slager shooting a man running away in the back eight times and then lying about it.
Become a Front Page Detective
Sign up to receive breaking
Front Page Detectives
news and exclusive investigations.
More Stories