He Was Caught Swindling An Acquaintance In A Botched Drug Deal. Then, He Killed The Man And His Family.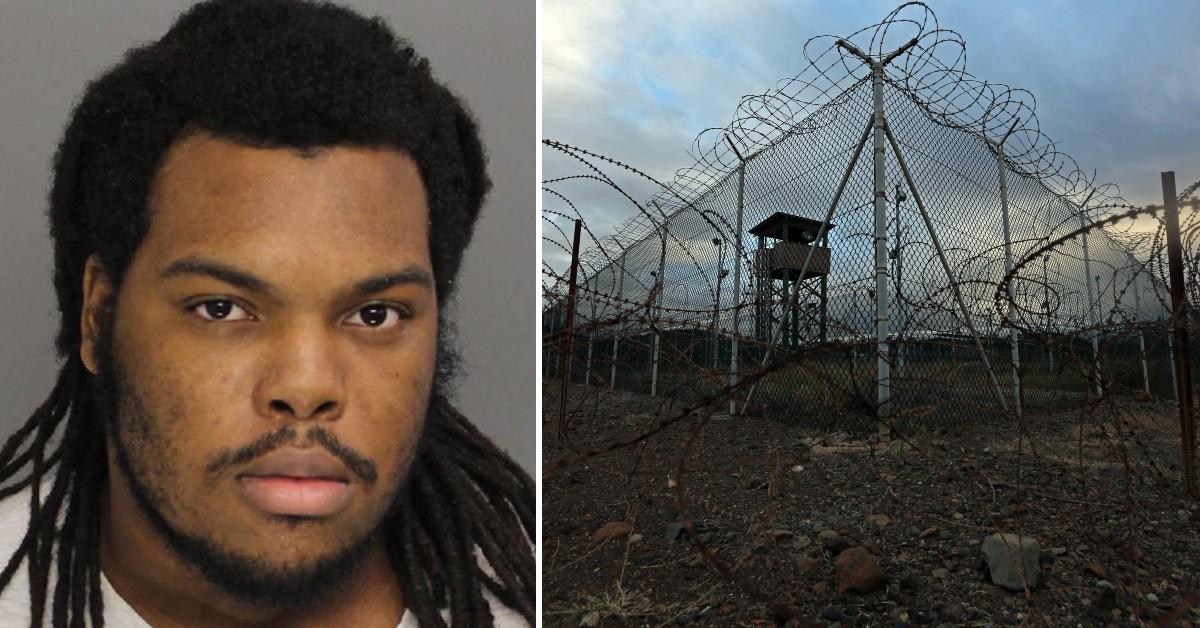 A South Carolina man killed an acquaintance and his family during a botched drug deal. Now, he will never walk free again.
Article continues below advertisement
Recently, a Colleton County Circuit Court Judge Perry Buckner sentenced Kenneth Mar'Keith Chisolm, 24, to three life terms in prison without the possibility of parole for the triple murder of Phillip Miller, 46, his wife, Lori Miller, 52, and their 13-year-old son, Vincent.
After two hours of deliberation, Chisolm was found guilty and convicted by a jury of three counts of murder, attempted murder and possession of a weapon during the commission of a violent crime.
Article continues below advertisement
"This was a crime of unspeakable evil. Not even children were spared from Mr. Chisolm's savage rampage. I thank God for the people who stopped and tried to help in the immediate aftermath instead of passing on by, and for the community that came together and arrived at this verdict," said Assistant Solicitor Tameaka Legette of the 14th Circuit Solicitor's Office, according to Walterboro Live.
On May 16, 2017, Chisolm had been at the Miller residence to purchase some marijuana from Phillip Miller. Unbeknown to the victim, the defendant intended to swindle Miller using counterfeit money.
Article continues below advertisement
When Miller discovered the plot, Chisolm caught him by his shirt and fatally shot him six times at close range on his porch. Soon, the defendant turned his gun on the victim's wife and shot her to death.
During the trial, Chisolm's co-defendant and the getaway driver during the robbery, La Shay Aiken, testified for the state, describing how the defendant had shot Miller's son, who ran towards her car with a hole in his chest and coughing blood. Furthermore, a 9-year-old relative of the family who was at the home during the commotion testified to seeing the defendant holding a handgun.
Then, Chisolm shot towards her, hitting her in the upper thigh. However, she hid in her bedroom and survived the ordeal.
Article continues below advertisement
Later, the defendant got into a car with Aiken, who was waiting with his girlfriend, Nephetina, also known as "Moosey." Aiken told investigators she dropped the couple at Chisolm's grandmother's residence and immediately went into hiding for fear of her own life.
According to prosecutors, Chisolm's DNA was linked to the crime scene after Vincent's blood was found on his shoes. In addition, cellphones towers placed the defendant close to the crime scene, coupled with several text messages from Miller telling the defendant where to park his vehicle upon his arrival at the home a few minutes before the shooting.
Article continues below advertisement
"I have had murder cases. I have never had in this county or any other county a triple murder case," said the judge before sentencing the defendant, reported ABC News 4.
Buckner sentenced Chisolm, who declined to make any comments during the sentencing hearing, to additional 30 years in prison.
On the other hand, Aiken was sentenced to 9 years in prison with the possibility of parole in exchange for her testimony. Nephetina was never charged in this case.
Become a Front Page Detective
Sign up to receive breaking
Front Page Detectives
news and exclusive investigations.
More Stories