Operation Varsity Blues: The fall of clean-cut celebrities Lori Loughlin and Felicity Huffman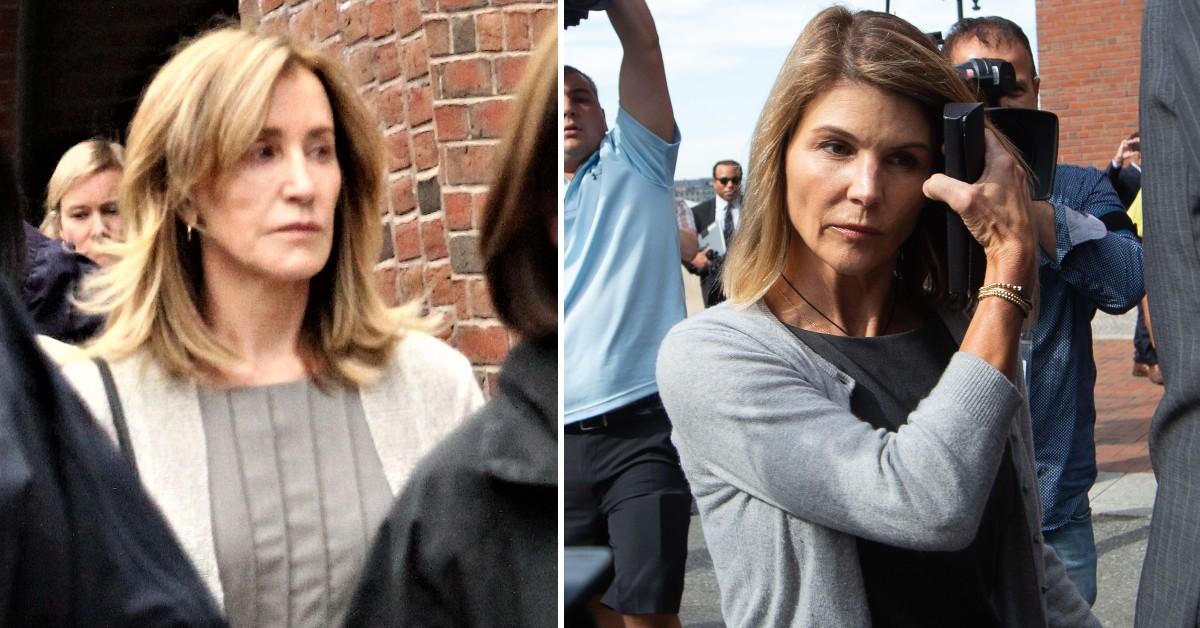 It's not breaking news for celebrities to end up behind bars for crimes related to homicides, narcotics, disorderly conduct, DUI and weapons charges.
When seemingly clean-cut celebrities are arrested, it's international news. Especially when they are accused of rigging university admission systems to get their children into the country's top universities for the right price.
Article continues below advertisement
Lori Loughlin and Felicity Huffman became the face and poster moms of these scandals, which had been dubbed "Operation Varsity Blues" by the FBI.
On Oct. 30, 2020, Loughlin surrendered herself to the Bureau of Prison officials at a federal prison in Dublin, California, after being sentenced to 2 months, ordered to pay a fine of $150,000 and 100-hour community service to be served upon her release.
Article continues below advertisement
It was the same prison that fellow celebrity, and now felon, Huffman fulfilled her 14-days prison sentence in 2019.
Loughlin, known for her role on the sitcom "Full House," was ordered to report on Nov. 19, 2020, but she decided to turn herself in early. According to NBC News, her husband, Mossimo Giannulli, a famed fashion designer, was also convicted of the exact charges and sentenced to 5 months in prison, $250,000 in fines, and 250 hours of community service.
Article continues below advertisement
Prosecutors contended that Giannulli was more involved in the scheme than Loughlin, hence a stiffer sentence.
Here is a recap on the scandal that drew millions of eyes and where those involved are today.
CHARGES AND LEGAL TANGO
In 2019, prosecutors arrested and charged both Loughlin and her husband for conspiracy to commit mail and honest services fraud, according to media reports. They were accused of paying $500,000 to a college admission fixer, William 'Rick' Singer, in exchange for the admission of their two daughters, Isabella Rose, 19 and Olivia Jade, 20, into the University of Southern California as part of its rowing crew recruits.
Article continues below advertisement
At first, Loughlin and her husband pleaded not guilty and maintained their innocence, but they eventually pleaded guilty to the charges. Prosecutors leaned towards a plea deal based on accusations of impropriety and the exculpatory evidence argued by the legal defense team that their client thought they were making donations to a foundation.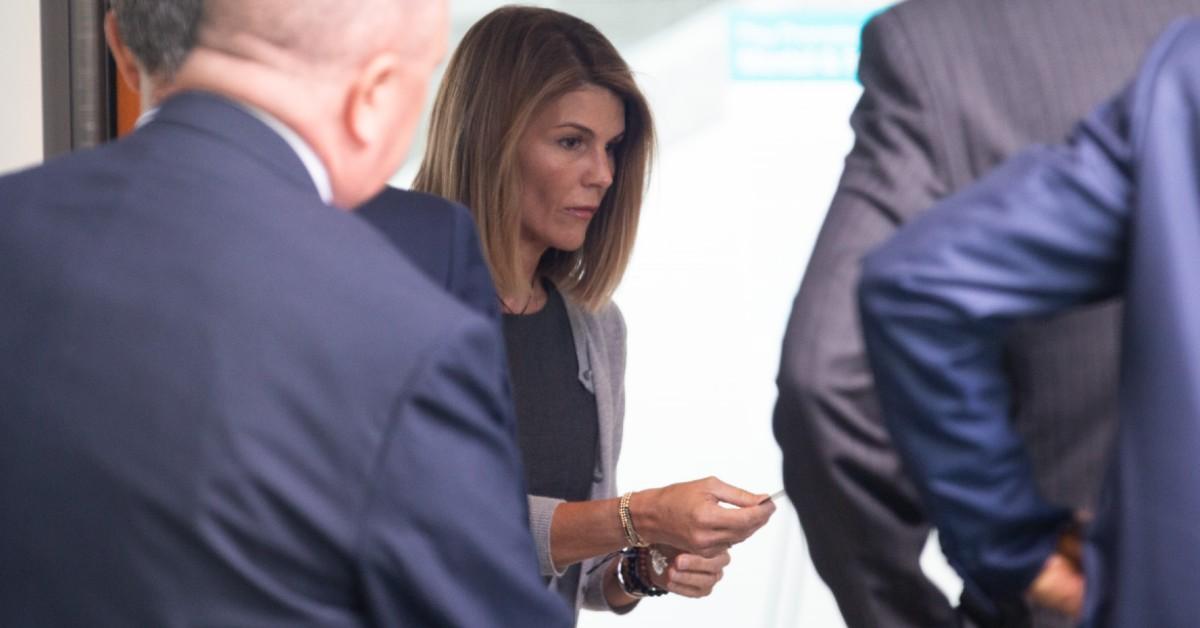 Article continues below advertisement
According to NBC, the issue of investigatory misconduct was highlighted in December 2019, which claimed that Singer's note on his iPhone depicted an aggressive move by FBI agents to obtain the phone recordings he had with the defendants.
Lawyers alleged investigators asked Singer to "bend the truth" and "tell a fib" to get inaccurate responses from the defendants.
U.S. District Judge Nathaniel Gorton, who presided on Loughlin and Gianulli's case expressed his disappointment when he said he was disturbed by the allegations that federal prosecutors pressured a cooperating witness to entrap parents.
Without the plea deal, Loughlin and her husband would have faced a 20-year sentence in prison.
Article continues below advertisement
On the other hand, Huffman, the "Real Housewives" star, was one of the first defendants to accept a plea deal with the prosecutors to serve 14 days prison term, $30,000 fine and 250 hours of community service.
Huffman quickly admitted paying Singer the bribe, who in turn made arrangements for one of his associates to secretly change her daughter's score when she took the SAT.
In her letter to the court, Huffman stated that "In my desperation to be a good mother, I talked myself into believing that all I was doing was giving my daughter a fair shot. I see the irony in that statement now because what I have done is the opposite of fair. I am ashamed of the pain I have caused my daughter, my family, my friends, my colleagues and the educational community. I want to apologize to them and, especially, I want to apologize to the students who work hard every day to get into college, and to their parents who make tremendous sacrifices to support their children and do so honestly," according to media reports.
Article continues below advertisement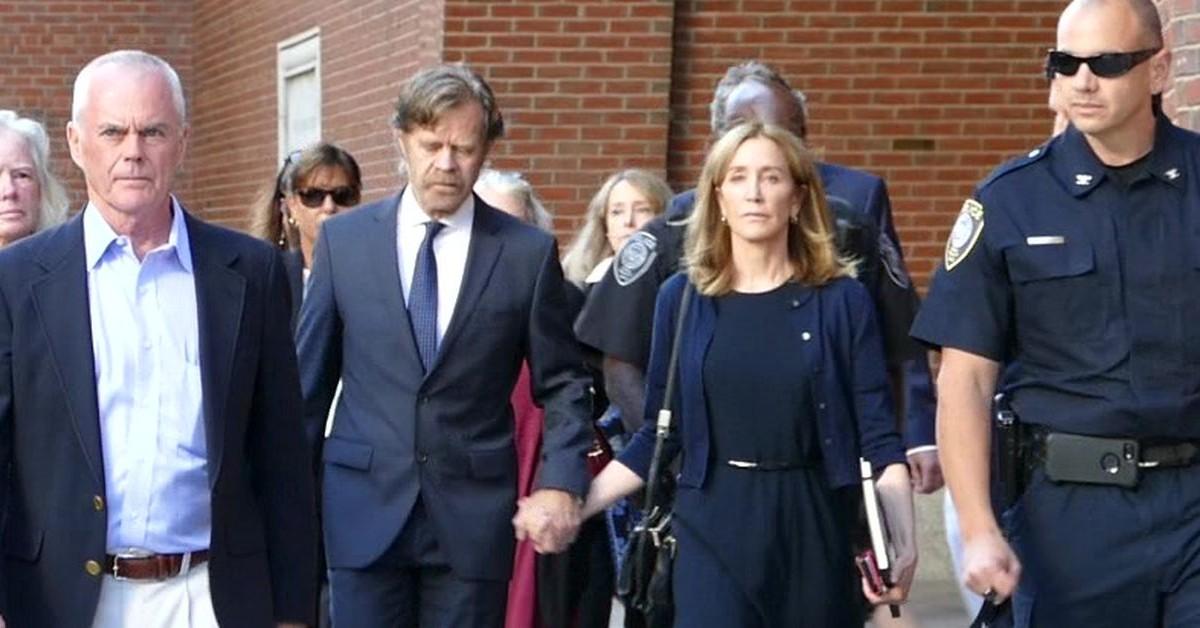 Loughlin and Huffman were the celebrity face of the scandal, but authorities connected 57 other persons involved in the scandal with Singer, who hauled in $25 million proceeds from the scam.
Singer worked with the FBI as a cooperating witness since 2018. As a result, the FBI had been able to amass a substantial amount of wiretap conversations between Singer and Loughlin, discussing procedures to keep a legitimate front that will appear as if both she and her husband donated such large sums to Singer's foundation as a donation.
Article continues below advertisement
According to media reports, Singer was in control of The Key Worldwide Foundation, a non-profit organization known for its capabilities to help wealthy students get higher SAT scores, with a referral-based structure focused on respected families.
In March 2019, Singer pled guilty to fraud, obstruction, racketeering, and money laundering.
WHERE ARE THEY NOW?
Since Loughlin gained her freedom from prison on Dec. 28, 2020, she's been fulfilling her community service hours at a center helping children with disabilities. Loughlin paid off her court fines and had expressed that the experience working with the children was fulfilling.
Article continues below advertisement
According to CNN, It's a contrast to her assessment by Judge Gorton before he sentenced her, "Yet you stand before me a convicted felon, and for what? For the inexplicable desire to grab more. To have whatever prestige and instant gratification that comes from being able to show off the admission of your daughters to a preferred university."
According to Newsweek, since her release from prison in 2019, Huffman had been a constant presence at Teen Project, with her daughter Georgia, to help tutor young high school girls to get their GED.
Most of the girls had been on the streets, trafficked, or drug addicts. Huffman is set to play the role of Suzan Savage in an upcoming TV comedy. Her character is based on a real-life personality who inherited a minor league baseball team after her husband's death.
Article continues below advertisement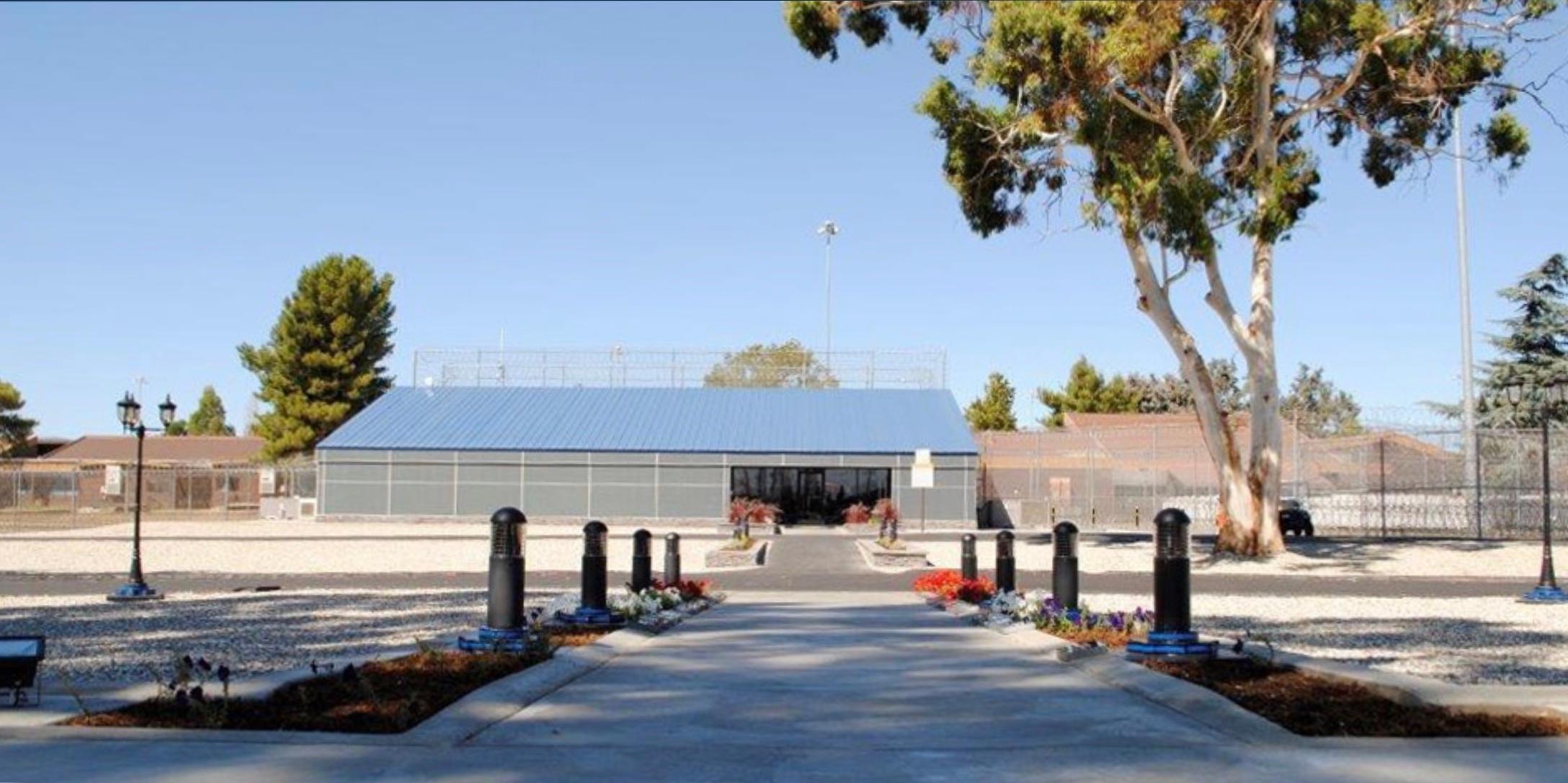 Though Singer pled guilty in March 2019, to date, he had not been sentenced, and there seemed to be no date designated for his sentencing on the court's calendar.
Article continues below advertisement
Recently, Giannulli had an early release from a federal prison in Lompoc, California, weeks ahead of the scheduled end of his sentence. According to Fox News, his children surprised him to pick him upon his release from the facility, and then they drove to a halfway house to activate his ankle bracelet. Giannulli is expected to finish his sentence on home supervision.
As a result of both Loughlin and Giannulli's sentence overlap, they have not seen each other in six months.
Netflix aired a documentary titled "Operation Varsity Blues" in an attempt to piece together for its audience in more detail of what happened compared to mainstream media. However, critics claim the documentary only succeeded in accentuating white privilege and not addressing corruption within powerful academic institutions.