When Do Scientists Say Humanity Will Go Extinct?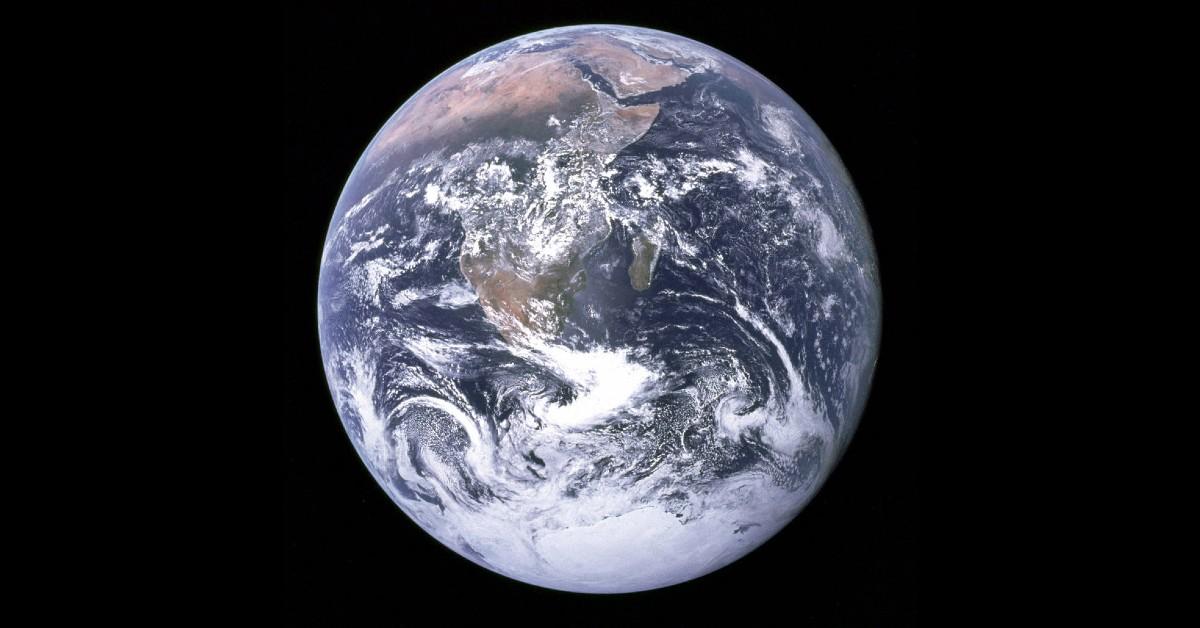 It's been pondered for years whether or not humans could ever go extinct.
Now, some scientists believe they might just have the answer, Knewz.com reported.
Article continues below advertisement
According to a new study published in the journal Nature Geoscience, all mammals could become extinct in the next 250 million years.
The scientists' findings are based on supercomputer climate models, which suggested that Earth will eventually heat to levels in which humans cannot survive.
Scientists did note, however, that humans would be more likely to survive than other mammals because of technological advancements.
"If we only look at humans' natural ability to survive extreme heat (no technology allowed) then there are several heat stress thresholds that can't be crossed in general," Alexander Farnsworth, lead author of the paper and senior research associate at the University of Bristol in the U.K., told Newsweek.
"Exposure to wet-bulb temperatures (which considers heat and moisture) above 35 degrees C [95 degrees F]. (this could be lower at 32 degrees C [89.6 F] recent research has suggested) for over six hours would be fatal (this even considers total inactivity, full shade, absence of clothing, and unlimited drinking water). Likewise, dry-bulb temperatures (what you measure of a thermometer) above 40 degrees C [104 F]. and low humidity for a sustained period of time is also lethal," he added.
However, Farnsworth added that it's plausible that humans could come up with further technological advancements that would allow humanity to survive.
"If we factor in technology, we can survive thanks to building environmentally controlled shelters with air conditioning. But we would likely have to build other facilities to house food production as well," he said.
The extreme heat - with temperatures between 104 and 158 degrees - have been anticipated because of increased carbon dioxide in the atmosphere and the fact that the sun would be producing 2.5 percent more radiation.
Article continues below advertisement
"In our study we show that global temperatures could be around 10-15 degrees Celsius [18-27 F] warmer than today and on just the land itself, it could be between 25-30 degrees Celsius [45-54 F] warmer on average than today," Farnsworth said.
Scientists predict that the extreme heat will become a major factor when the next supercontinent - Pangea Ultima - forms. At that time, only 8 to 16 percent of land on Earth would be habitable for mammals, the study concluded.
"We show that there are three main factors that drive to an extreme climate state that will render the Earth in 250 million years inhospitable. [Firstly,] without changing carbon dioxide concentrations in the atmosphere (kept at levels before the industrial revolution) and the sun's brightness (i.e. the amount of energy the sun emits) also at present-day levels and only changing where the continents and re-arranging them into a supercontinent we show that this alone raises land surface temperatures significantly, mainly due to most of the land surface being in the tropics now," Farnsworth said.
"The sun is around 2.5 percent brighter in 250 million years, adding more energy incident to the Earth further warming the world. [Additionally,] the tectonic assemblage of this supercontinent creates more volcanic degassing that is emitted to the atmosphere (we predict around 600 ppm CO2 being the likeliest)," Farnsworth added.
The study also notes that humans have become better able to withstand colder temperatures - but not hotter temperatures - over time.
Article continues below advertisement
Never miss a story — sign up for the Front Page Detectives newsletter. Be on the scene the moment news breaks.
"As mammals generate their own body temperatures which are in general constant through thermoregulation, for instance for humans this is generally around 37 C [98.6 F]. When it gets hot, we cool down by sweating. This is the body's reaction to the body overheating to dissipate the heat. In order for the heat dissipation process to work, the surrounding air must be cooler than the skin, which must be cooler than the core body temperature," Farnsworth said.
"The cooler skin is then able to absorb excess heat from the core and release it into the environment. If the temperature is warmer than the temperature of the skin, metabolic heat cannot be easily released and potentially dangerous overheating can ensue depending on the magnitude and duration of the heat stress. Over sustained periods this overheating can lead to heatstroke that can cause brain tissue or other vital organs to swell, resulting in permanent damage," Farnsworth added.
Farnsworth noted that the extreme heat would also likely eliminate other mammals we rely on for things such as food sources.
"Plants, in general, do not like temperatures above 40 (there are some exceptions to this), unfortunately, much of the continent could experience temperatures in excess of this. Plants underpin the food pyramid, if you start to remove them over vast areas you stress the rest of the species (e.g. insects) who rely on them and subsequently the higher trophic level species that in turn rely on them as a food source," he said.
Become a Front Page Detective
Sign up to receive breaking
Front Page Detectives
news and exclusive investigations.
More Stories