The Death of a Tejano Pop Sensation Selena and a shot heard through the music world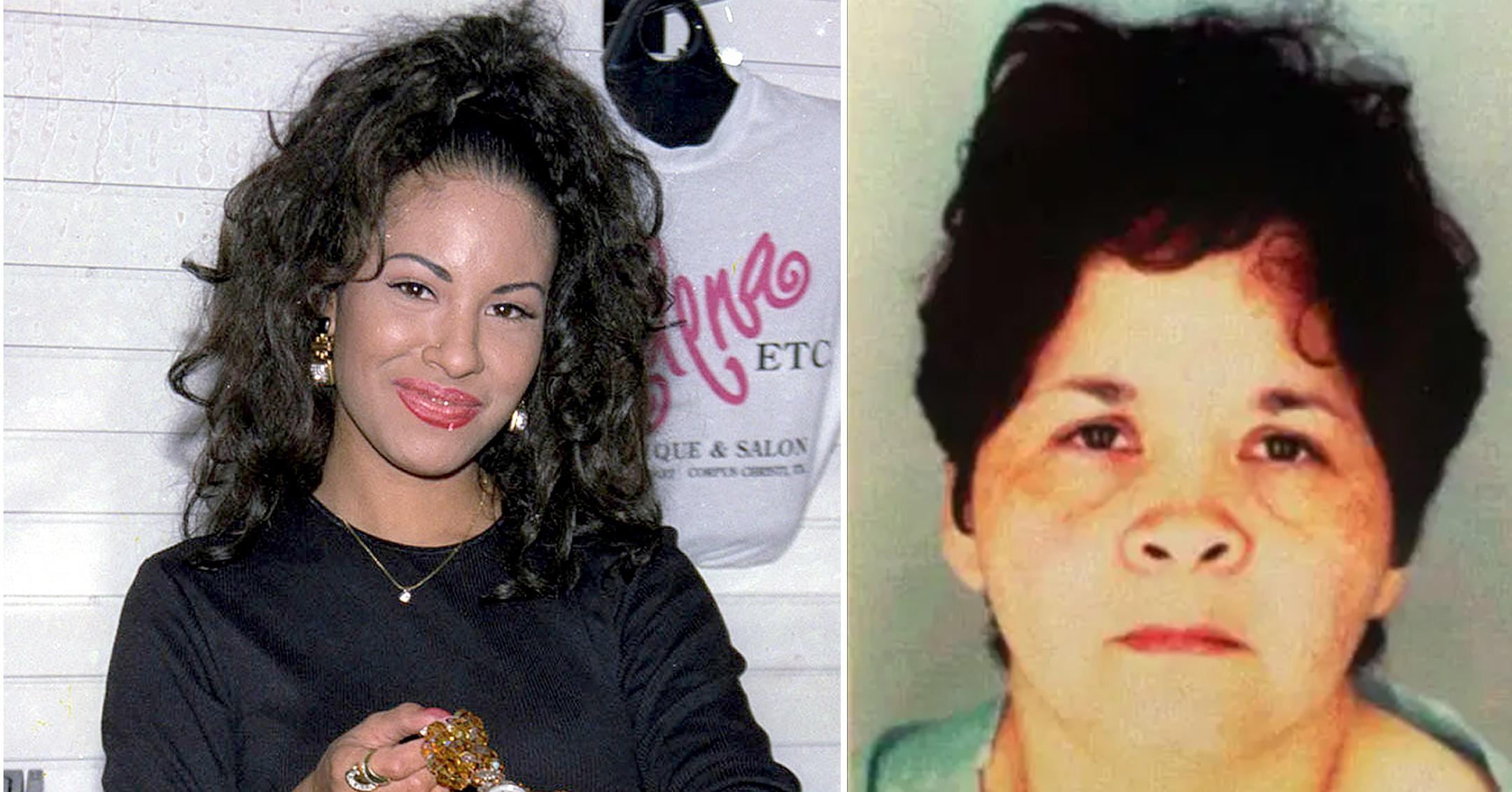 Like Madonna and Prince, the single moniker "Selena" seemed to fit, but she was born Selena Quintanilla. She won over a huge audience with hits like "Bidi Bidi Bom Bom" and "Como La Flor" and gave the world outside Mexico and south Texas a glimpse into the special joys of Tejano music.
Article continues below advertisement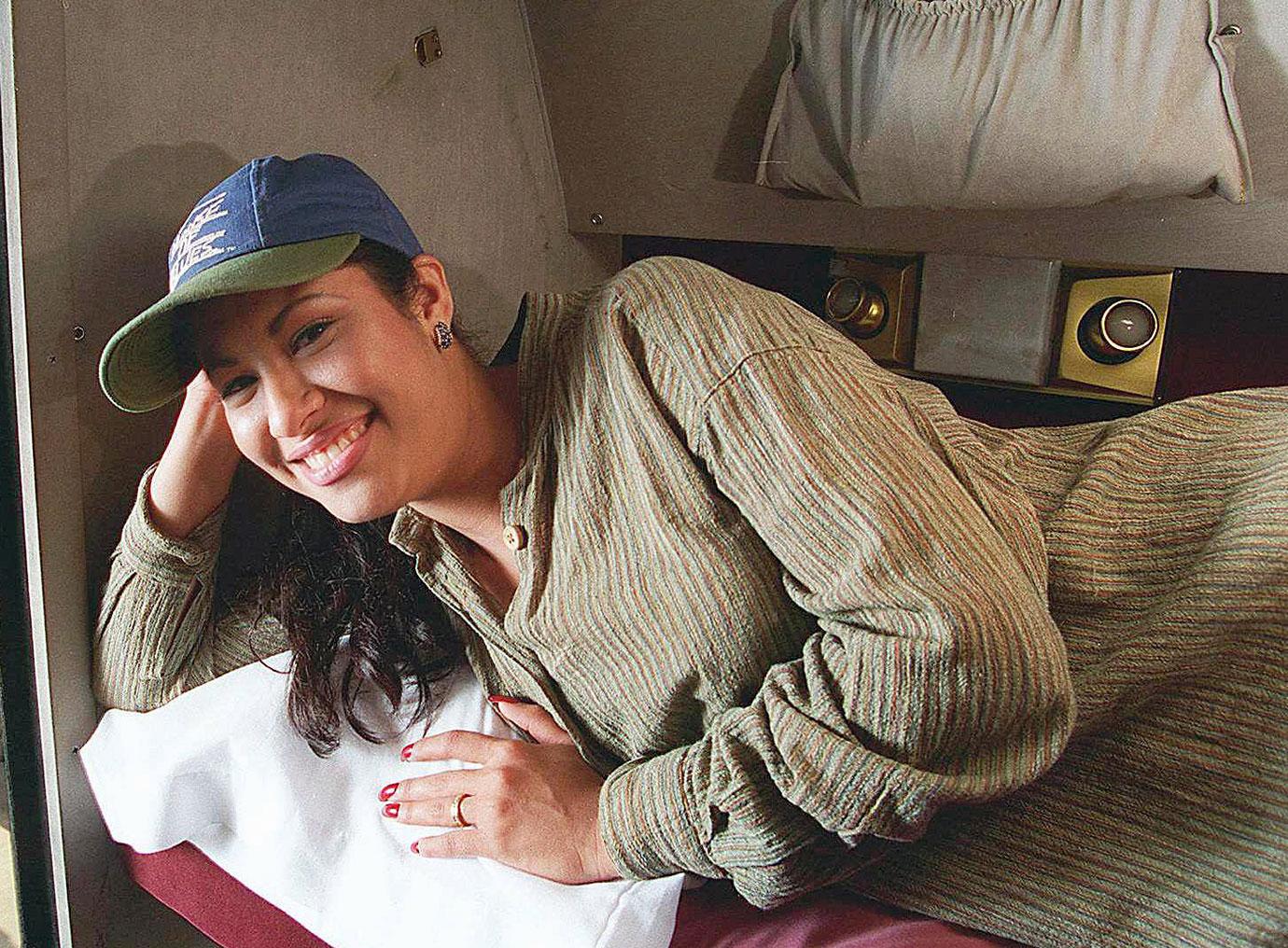 Before she left this world — days before her 24th birthday — Selena transported American music into new territory, blending R&B, pop, Latin and Mexcian folk and dance music in a sound all her own.
Selena's musical genius was what her biographer Nick Patoski called "the sound of assimilation in Hispanic Texas."
Article continues below advertisement
Selena is credited by other musicians as a major force in popularizing Latin music and turning Tejano into a crossover beat. To her fans, she was a living legend whose tremendous influence only deepened after she was murdered by her business partner and biggest fan.
She had a busy schedule and life, often on the road for shows or studio sessions, but on the last day of March 1995, she was taking care of business—in her hometown of Corpus Christi, Texas.
Article continues below advertisement
EARLY LIFE IN SOUTH TEXAS
Selena grew up steeped in music, born to a musician father in a small town 50 miles south of Houston called Freeport, near Lake Jackson. She was born April 16, 1971, as the last of three musically-inclined siblings. Right away, her father noticed his youngest daughter had something special. He later told People Magazine, "Her timing was pitch-perfect. I could see it from day one."
Selena's mother, Marcella Samora, met her future husband, Abraham "Abe" Quintanilla Jr., when he was just out of the military. She gave birth to their first child, Abraham, in December 1963. Their daughter, Suzette Michelle, was born in 1967. As the children grew, Abe began instructing them in music, a career he'd put aside to support his family with steady-paying jobs.
In 1981, the family relocated to Abe's hometown, a bustling coastal tourist city on the shores of two large bays called Corpus Christi. With a population nearing 250,000, the city got its name from Latin: "body of Christ" and grew rapidly, like many Texas towns, while balancing an uneasy blend of Mexican and European communities.
Article continues below advertisement
It was only a decade before Selena's family moved to Corpus that the Supreme Court recognized Mexican Americans as a minority group subject to discrimination and segregation in the 1970 decision Cisneros vs. Corpus Christi Independent School District.
The legal landmark to ending segregation in Corpus was a step forward on a long path to bring two wary cultures into harmony. It seemed Selena's destiny as well: to help knit Mexican and American traditions into a stronger fabric through music.
Article continues below advertisement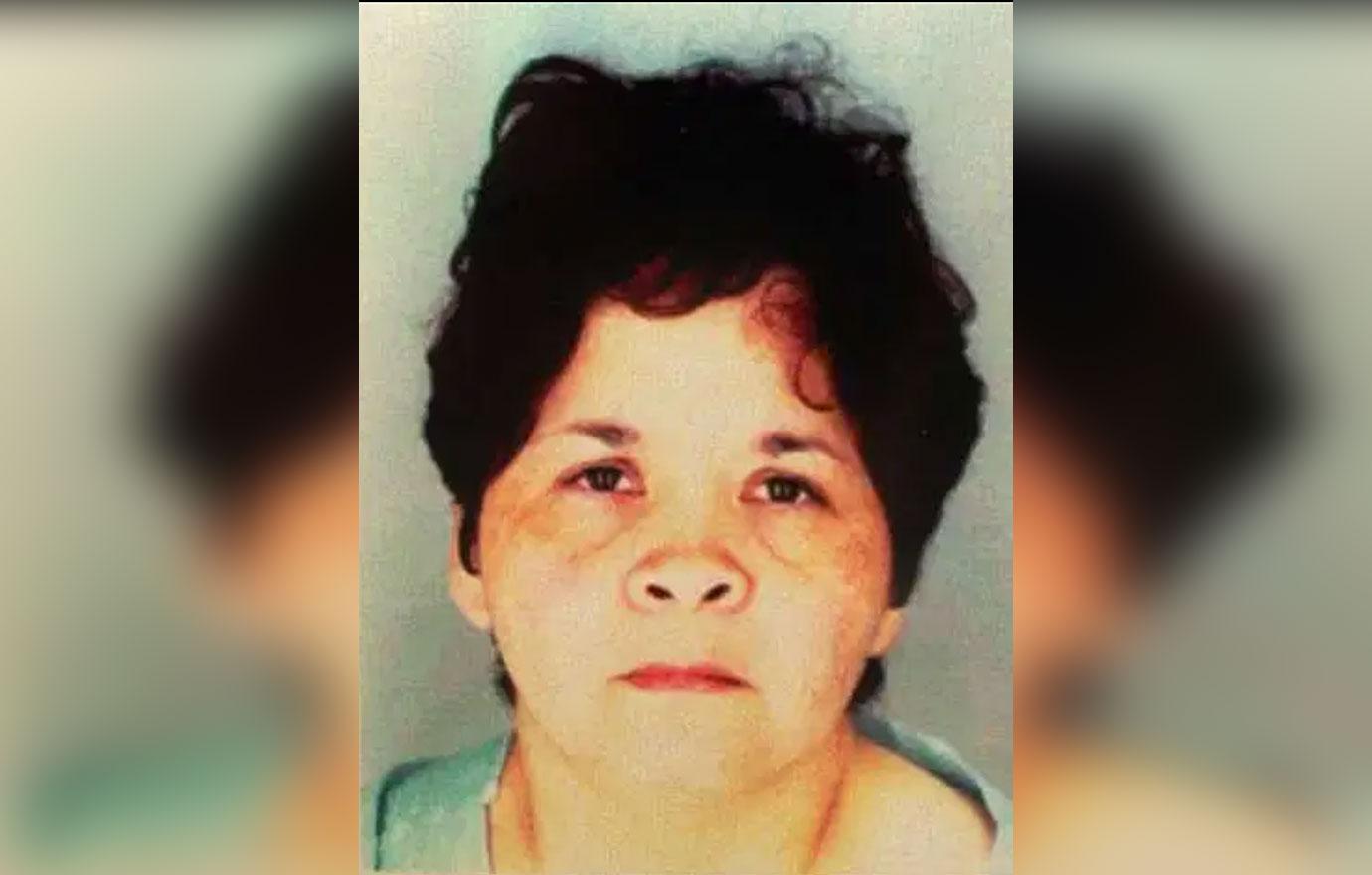 THE GRADE-SCHOOL PERFORMER
She began singing early and wasn't only musically precocious, but vocally gifted. At eight, she was fronting a band of her two siblings called Selena y Los Dinos (Serena and the Boys), a spinoff name from her father's former band, according to reports.
Article continues below advertisement
Rena Dearman, who jumped in on keyboards to back up the 9-year old singer, told Texas Monthly in 2010. "I used to listen to her and wonder, 'Okay, where is that coming from?'"
By the time she turned 10, Selena was a veteran stage performer and would go professional within a year.
Tejano music, or "Tex-Mex," marries elements of traditional Mexican folk music, particularly the norteño (or northern style) with Czech and German traditions. South Texas has a large German-based immigrant population. In practice, Tejano dance hall and club musicians were a duo, almost always male, wielding at least a guitar and accordion.
Article continues below advertisement
Selena took to the stage wherever the family band could find gigs under Abe's management. Her brother Abraham played bass and her sister Suzette kept a beat on drums. Abe played guitar. Selena y Los Dinos was more often refused bookings because they were female-led than Mexican American, but they persisted.
PROFESSIONAL OBLIGATIONS
In 1983, 11-year-old Selena took the stage at the Angleton, Texas, fairgrounds and performed with the regional hit band, Mazz. She wowed audiences and began gaining recognition as a force on the Texas music scene.
Article continues below advertisement
As Selena and the Boys traveled through Texas back roads, she had trouble keeping up with junior high school classes, so she left school in eighth grade to focus on music. One of her biggest challenges as a singer was memorizing songs in Spanish, as English was her first language.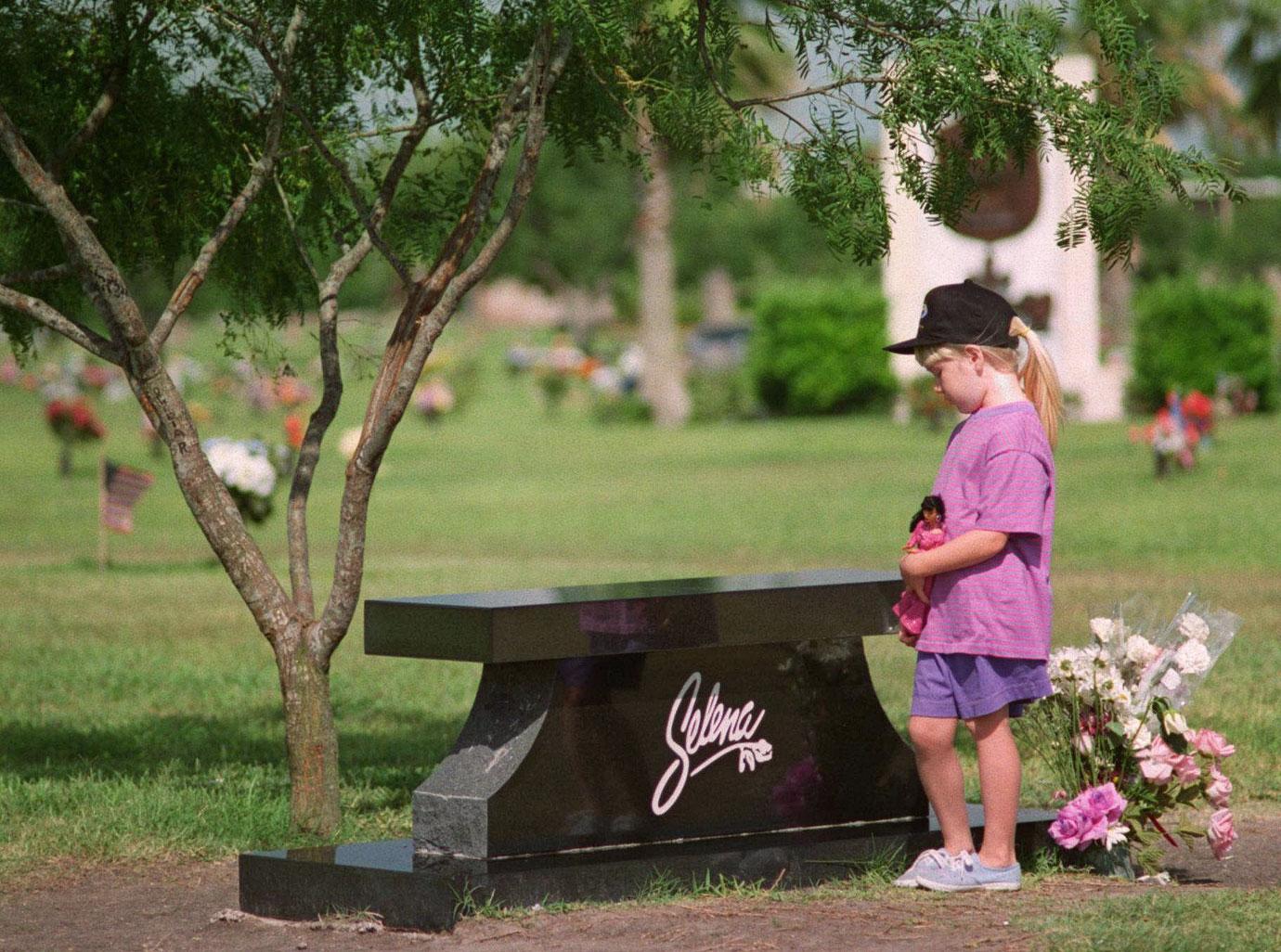 Article continues below advertisement
She recorded her first album in 1984, but neither the single "Ya Se Va," nor the album made waves, despite being on the popular Freddie label. She continued to open for other Tejano bands, and switched labels twice, while the band's territory expanded from South Texas to the southwestern U.S. They lived in a van, seeking out gigs with better-known Tejano acts.
In 1988, now 17 years old, Selena was voted best female Tejano artist at the Tejano Music Awards in San Antonio—an award she would win for the next seven years in a row.
RECOGNITION AND MARRIAGE
The Tejano Music Awards were the launching point, as one fan in the audience—the head of EMI Records Latin Division—saw her potential. Josh Behar signed her to the label that would lead to her first hit, "Buenos Amigos." From there, her life on the road, traversing the Lone Star state from one obscure club to another, playing at fairgrounds, quickly faded into a memory.
Selena recorded a second duet that took off, "Donde Quiero Que Estes." In 1992, she found a lifetime partner closer to home, marrying the guitar player from her band, Chris Perez. She was 22-years old.
Article continues below advertisement
Her largest fan base was still in Mexico in the early 1990s as she recorded songs, many written by Abe, for EMI. She was making music that captured a more tropical flavor which opened Selena and her band to a wider fan base in the Caribbean, Central and South America.
In February 1993, she played to a crowd of over 50,000 at the Houston Astrodome. The following year appeared again at the Astrodome for the Houston Rodeo—this time with 60,000 cheering her soulful, upbeat Tex-Mex style. In 1994, Selena won her first Grammy award with the album "Selena Live."
INTERNATIONAL STARDOM
In 1994, Selena won the Best Mexican/American Album, sold millions of albums, and hit the Billboard 200 charts at No. 1.
Selena released "Amor Prohibido" in July 1994. The album produced four No. 1 singles and became the top Latin selling album of that year. She'd stepped out of Texas bar halls into superstardom. It seemed to happen suddenly — but she was a seasoned performer with 13 years of professional singing under her belt.
Article continues below advertisement
At the time Selena met the woman who would alter her fate, she was on a dizzying trajectory upwards. As 1993 ended, she got a new opportunity: EMI placed her on their English-speaking label. She was excited to make her first record of songs in English. She kept touring and her final performance before a huge audience was in February 1995 — at the Houston Astrodome.
As the music success spiked, Selena branched out into other ventures. She had started her own fashion line.
Article continues below advertisement
As Selena's fame and obligations grew, Abe appointed Yolanda Saldivar — a registered nurse ten years Selena's senior — as his daughter's official fan club president.
Saldivar had repeatedly phoned Abe, wanting to start a San Antonio fan club chapter. Within two years of its founding, the club Yolanda ran had 1,500 members. In 1994, when Selena opened two brick-and-mortar boutiques for her fashion line, Serena Etc., she chose Saldivar to manage both, one in Corpus Christi and one in San Antonio. The boutiques included a full-service salon, and also sold Selena's original fashion designs, reports noted.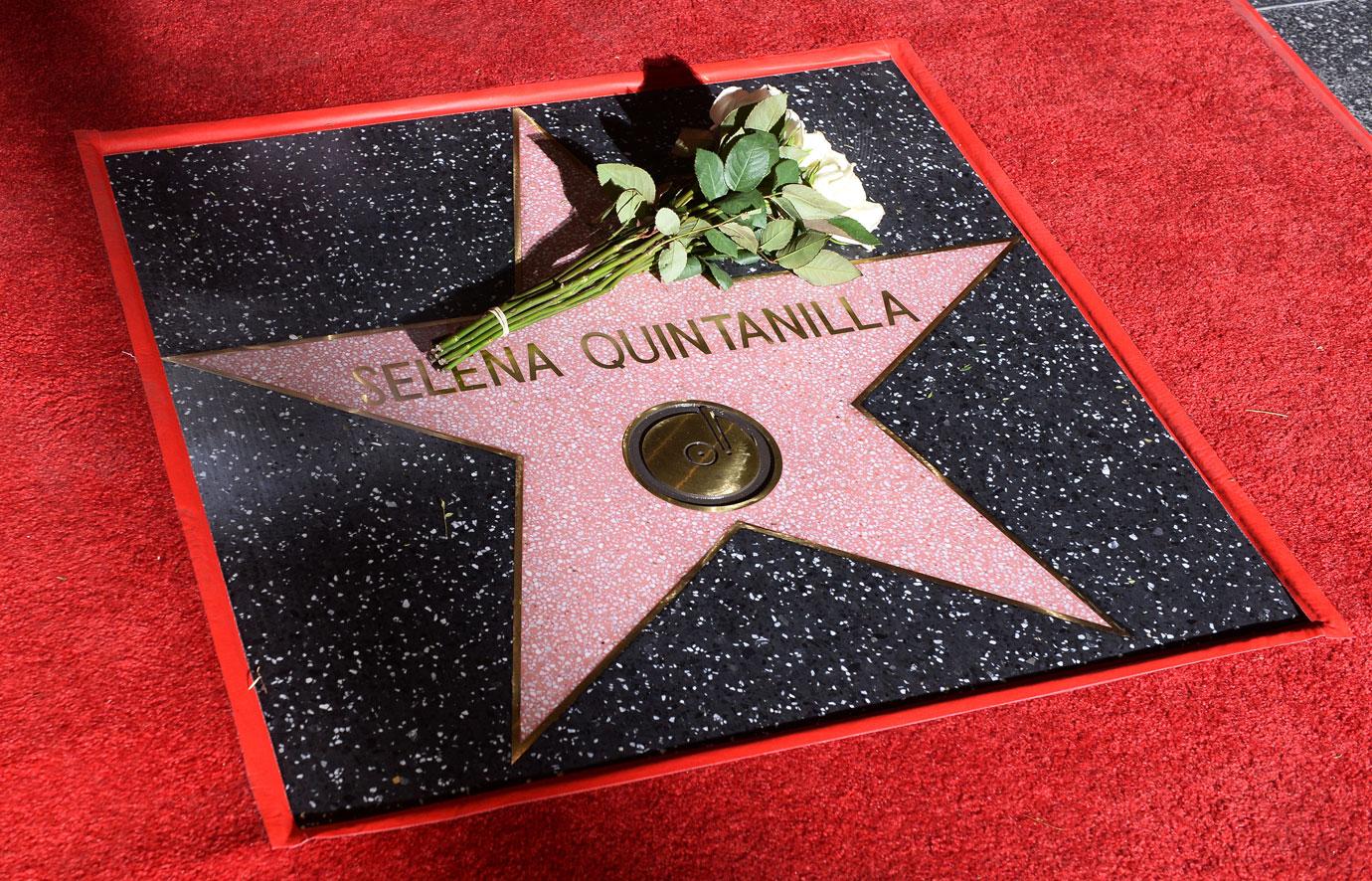 Article continues below advertisement
Within a few short months, however, both Abe and Selena received complaints from family and friends about Saldivar's management of the boutiques. Abe also heard about fan club problems: fans complained about signing up for memberships and sending checks that went nowhere. He began to look into the situation as the phone calls and letters piled up.
Despite hints that something wasn't right in the fan club, Saldivar was appointed as Selena's registered agent in September 1994, enabling her to deal with legal matters on the pop star's behalf. As life became more and more hectic, Selena learned to rely on her friend and business partner, Saldivar, who often accompanied her at public appearances.
Article continues below advertisement
By January 1995, Saldivar and Selena had been friends and close business associates for more than three years. Saldivar sometimes traveled to shows; she had keys to the singer's house. The devoted employee and friend communicated with her boss regularly, either to discuss managing the two boutiques or on fan club business.
But Saldivar was about to hear from Abe, who was ready to confront her over what he'd been hearing about financial irregularities.
SELENA'S FINAL DAYS
Saldivar was a driven woman. She was the youngest child born to a family of eight kids in San Antonio. By age 31, just before her fan club job, she'd earned a degree as a Registered Nurse.
At only 5-feet-2-inches, she was a take-charge kind of person, and she relished the role of managing Selena's finances and building her fan club. But as complaints from fans and boutique employees continued to reach Abe, he began to research inconsistencies in payments and discovered evidence Saldivar was embezzling. He had no choice but to confront her.
Article continues below advertisement
On March 9, 1995, Abe, flanked by his daughters Selena and Suzette, held a meeting at their offices, Q-Productions, to speak with Saldivar with her mismanagement of fan club monies.
According to Selena's biography, Saldivar stared blankly and didn't respond to many of the accusations. She left the meeting within short order. The next day, Selena removed her friend and biggest fan from the Selena Etc. bank account and Q-Productions replaced her as fan club president.
On March 11, Saldivar purchased a .38 revolver and hollow-point bullets from a local gun shop. Two days later, she wrote out a formal resignation as Selena's employee, then checked into a room at the Sand and Sea Motel.
Article continues below advertisement
Abe believed Saldivar made three unsuccessful attempts to murder his daughter, and her venture to the Sand and Sea was the first. The pop singer flew into Corpus from Miami on March 12 and met Saldivar in a parking lot to discuss business. At the time, Saldivar showed her the gun she'd bought and said she was worried about Abe; Serena mollified her and told her she could remain employed by Q Productions until Selena found the right replacement.
Saldivar returned the pistol to the shop where she'd bought it the next day, according to reports.
A week later, Saldivar and Selena traveled together to Tennessee to finish a recording session. Once back in Corpus, Saldivar purchased the same gun she had just returned, then booked another hotel room and called her employer. Selena came to meet her distraught employee, trying to calm her down — but word got out and she was mobbed by fans. Abe believed this was the second time Saldivar targeted Selena.
Article continues below advertisement
Saldivar traveled to Monterrey, Mexico, in late March in connection with opening the third Selena boutique. A business contact there reported that Saldivar called him crying that she'd been raped in her hotel room. He sent one of his employees to her room, but she had just left.
She repeated the rape story in Corpus Christi after she checked into a Days Inn motel on March 30. Telling Selena she needed help, the pop star showed up with her husband, who prevented his wife from spending any time alone with Saldivar.
As husband and wife drove home, Saldivar phone again — but Perez said it was too late for a meeting. Selena had already scheduled another meeting with Saldivar the next morning, but Perez didn't know anything about it.
Article continues below advertisement
The shot heard round the world
Early the next day, March 31, Selena showed up at Saldivar's hotel room, #158. Responding to allegations of rape, she took her friend and employee to a nearby hospital. The exam found no evidence of rape but noted depression symptoms. Medical staff advised Saldivar to seek gynecological treatment in San Antonio.
Selena and Saldivar then drove back to the hotel room and Selena called her husband on the way, telling him she would be at an overdue recording session shortly.
At the Days Inn, Selena confronted Saldivar with the many inconsistencies, financial and otherwise, in her behavior, according to reports. The argument escalated and Saldivar grabbed her gun and shot Selena in the back as she tried to flee the motel room. It was a single shot to the lower shoulder, but the highly destructive hollow-point bullets ripped through a major artery.
Article continues below advertisement
Selena ran to the motel lobby, leaving a 400-foot trail of blood. Witnesses report her screaming, "Help me, help me, I've been shot."
Saldivar, according to the witness testimony of cleaning lady Norma Martinez, followed Selena with a gun and at once point called her a bitch.
Reports indicate Saldivar went to her vehicle, a red truck, and sat inside, pointing the gun at her head. Meanwhile, Selena was quickly losing blood. Although medical help arrived in under two minutes, she lost consciousness. Her last words were, "Yolanda … Room 158."
The bullet tore through her heart and severed her right subclavian artery, according to reports. Despite attempts by paramedics and hospital personal, she lost too much blood to survive.
Article continues below advertisement
THE CRIMINAL CASE
After nine hours of refusing to leave her vehicle, punctuated with exiting and then returning but never dropping her weapon—all the while holding the gun to her head and expressing suicidal intent—Saldivar surrendered to police. She was charged with first-degree murder and pleaded not guilty, according to reports.
She claimed the shooting was accidental.
On October 23, 1995, after two hours of deliberation, the jury handed down a guilty verdict for first-degree murder.
Selena's killer was sentenced to 30 years in prison, the maximum, with the possibility of parole. Due to the outpouring of threats against her, from fans to Mexican Mafia members, she is currently housed in isolation from other inmates. She spends 23 hours a day in a jail cell.
It is unlikely, given the notoriety of her crime, that Saldivar will ever see freedom again.
Article continues below advertisement
SELENA'S MONUMENTS
Selena was an extraordinary talent who opened Latin music to new audiences and instilled pride in her community. Her death sent waves of grief into the Latin community piercing Corpus Christi but reverberating around the world. Like the death of Kurt Cobain, her sudden and tragic end was life-changing for millions of fans.
Unlike Cobain, her impact seemed to cross generations, especially in LatinX culture.
The day after her death, a vigil at Bayfront Plaza in Corpus swelled with 3,000 mourners.
Her family made sure her fans had a chance to say goodbye the next day, April 2, 1994. A mile-long line of Selena fans made a procession to see her open casket, with a crowd of 30,000 bidding her goodbye. Roughly 78,000 people signed the condolence book. Latino churches around the nation said prayers for her.
Article continues below advertisement
On April 3, her family buried their youngest daughter. In the near-religious fervor around her death, the funeral was broadcast without their permission by radio stations in Corpus and San Antonio.
Governor George W. Bush named April 12 — her birthday — Selena Day in Texas.
In 1997, Selena was commemorated with a life-size statue in Corpus Christi. The bronze Mirador de la Flor is still visited by hundreds of fans a week.
Article continues below advertisement
What explains the inspiration and devotion to a pop star? Maybe her ascension, from a girl playing in the rough clubs to a woman breaking barriers in Tejano, a Latina who forged new paths in mainstream American music, and Texan who could bring together — if briefly — two halves of south Texas culture.
Her life and death have taken on a meaning much larger than the person, a 23-year-old sister, daughter and wife crushed by a tsunami of fandom.
Her murder felt like martyrdom to her fans, like the day John Kennedy was gunned down. But the less prosaic and sadder story is harder to accept — a life cut short by an unhinged woman with a gun, who took one fateful shot.
Become a Front Page Detective
Sign up to receive breaking
Front Page Detectives
news and exclusive investigations.
More Stories