'John Doe' identified after 27 years, thought to be victim of Florida's 'Hog Trail' serial killer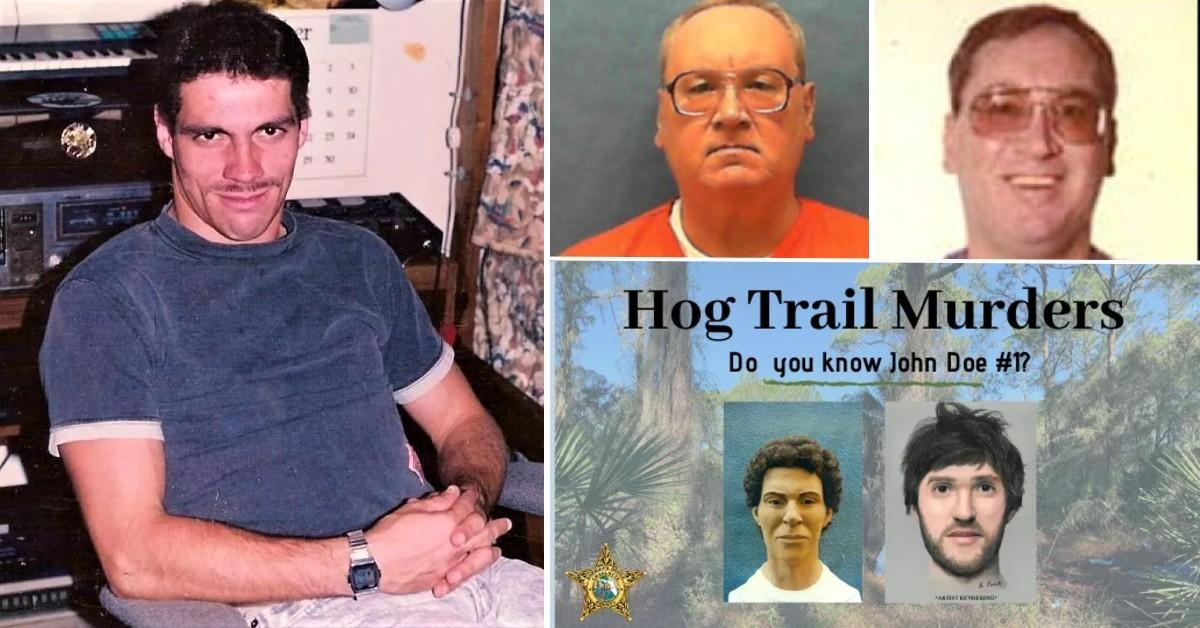 Five men were found mutilated in two Florida counties between 1994 and 1996 and were all thought to be the work of one man — "The Hog Trail Killer."
Now, after 27 years, police have given a name to one of the "John Doe" victims.
Article continues below advertisement
"The areas where they were found had been rooted up by hogs, so he was designated as the 'Hog Trail Killer,'" Detective Mike Vogley, from the Cold Case Unit at the Charlotte County Sheriff's Office told MySunCoast.com.
JOHN DOE #1
The Charlotte County Sheriff's Office received a call which led them to a partially decomposed body in the woods near Wyandotte Avenue and Tulip Street in northern Charlotte County on Feb. 1, 1994.
Article continues below advertisement
Sheriff's Office Major Crimes detectives responded and forensics personnel conducted a crime scene investigation but were left puzzled as there was no identification found with the body, and the cause of death was undetermined. Police said the man was between 25 and 35 years old, had a surgical rod in his ankle after a prior surgery, was found unclothed, and was missing a considerable amount of teeth.
The man's body was given the temporary name John Doe #1. Last week, the sheriff's office announced his name was Gerald "Jerry" Lombard, of Lowell, Massachusetts.
Article continues below advertisement
Heather Walsh-Haney, a Forensic Anthropologist from Florida Gulf Coast University, who worked with the sheriff's Cold Case Team, submitted a tooth from John Doe #1 for testing and identification to various groups in June 2013. FBI officials suggested they speak with another official.
In June 2020, the DNA from the tooth was forward for additional testing, according to the sheriff's office.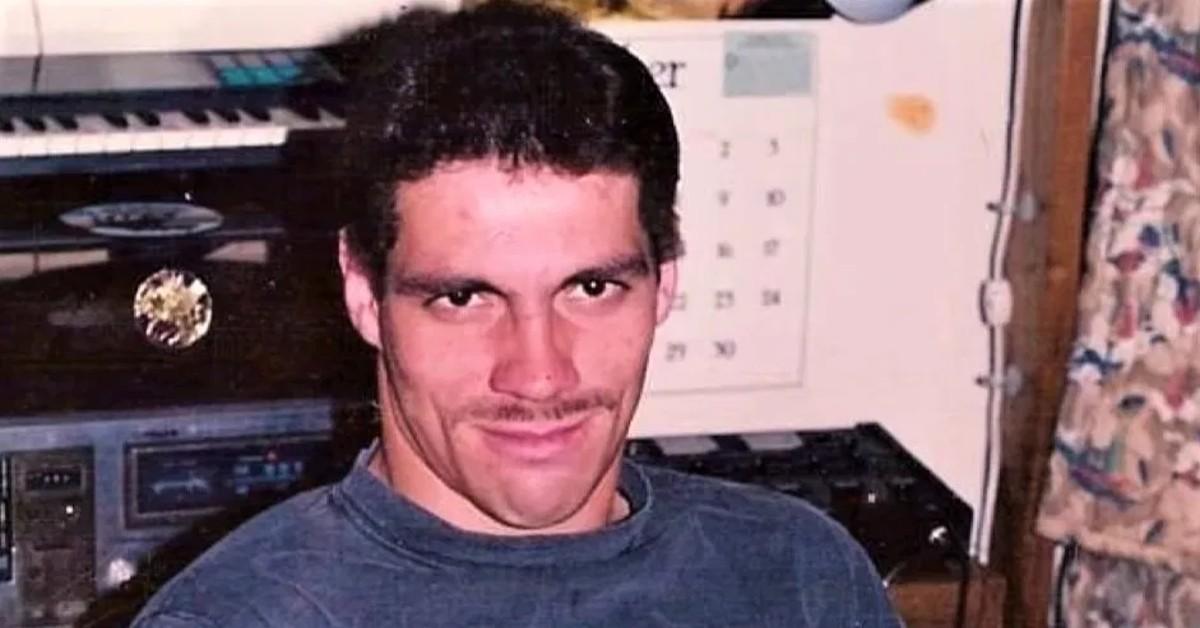 Article continues below advertisement
A genotype matched a member of John Doe's family who submitted her DNA to Ancestry.com, according to the sheriff's office.
Authorities got DNA samples from Lombard's family and in June, officials confirmed the match, allowing experts to identify John Doe #1 was Lombard.
Article continues below advertisement
Family members said it wasn't unusual for Lombard to "disappear for long periods of time," authorities said. But he'd been gone longer than normal.
"He was a bit of a drifter and he would go all over the place, but he would always call his mother and keep in contact," Robert Dufresne, Lombard's brother-in-law, told The Daily Sun. "After about a year (or so went by) we thought something was wrong."
Lombard came from a large family of 17 siblings and had not seen or heard from 1991 or 1992.
"It was like he fell off the face of the Earth," Carole Dufresne told YourSun.com.
Article continues below advertisement
A CONVICTED KILLER
Daniel O. Conahan was identified as the suspect in the Hog Trail serial killings. Conahan was arrested, tried and convicted for the first-degree premeditated murder, first-degree felony murder, kidnapping and sexual battery of Richard Montgomery, who died on Feb. 25, 1997.
Conahan was sentenced to death and is currently on death row in Florida State Prison.
While Conahan has not been charged with Lombard's death, or the other similarly suspicious deaths, authorities are confident that he is responsible for their deaths.
Article continues below advertisement
Authorities determined Conahan targeted transient white gay males between 20 and 35 years old.
Lombard's body and the bodies of two other victims, Montgomery and Kenneth Smith, were found approximately a mile apart from one another.
After the discovery of John Doe #1 and before the discovery of Smith and Montgomery, two other bodies were discovered in North Port wooded areas. The scenes in all five cases were similar.
Article continues below advertisement
A North Port family's dog brought home a male human skull on New Year's Day 1996. Police eventually pieced together much of a skeleton and determined that the victim's genitals were cut out, similar to Lombard's. This man's identity remains unknown.
Another man's mutilated body was discovered in North Port on March 7, 1996. In 1999, the man was identified as John William Melaragno.
Article continues below advertisement
ESCAPING A KILLER
Other men claimed to have narrowly escaped Conahan. Authorities said Conahan had a pattern of approaching men in the area, specifically drifters or homeless men, and asking them to go into a desolate wooded area to pose nude for photographs in exchange for money.
"He targeted these men who he knew needed money," Vogley told Dateline NBC. "He'd lure them into the woods, tie them to a tree for 'bondage photos,' then that's when he'd kill them. He'd sexually assault them and then kill them."
Article continues below advertisement
An inmate housed at the Florida Department of Corrections told police he knew who was responsible for the murders, and the inmate survived an encounter with the killer.
The inmate reportedly told police he was a drifter, and a man came around asking men to go into the woods and pose nude for money. He agreed, and while on the way into the woods, the suspect's vehicle got stuck in the mud. The inmate was steering while the suspect was pushing the vehicle when he noticed the array of items in the back seat, including "a tarp, rope and knife."
It was at that time the inmate pressed the gas and took off, according to the Charlotte County Sheriff's Office.
Article continues below advertisement
According to court documents, another man, Stanley Burden, a high school dropout who had difficulty keeping a steady job and had physical features similar to Montgomery, met Conahan who offered to pay him $100 to $150 to pose for nude photographs on August 15, 1994.
Burden reportedly agreed and Conahan drove him to a rocky dirt road in a secluded area where Conahan pulled out a duffle bag with a tarp and a Polaroid camera. The two men headed into the woods where Conahan laid the tarp out and asked Burden to "take off his shirt and show a little hip."
As the encounter progressed, Conahan tried to have sex with Burden, who resisted. Conahan tried to strangle Burden but was not successful.
Conahan reportedly asked Burden why he would not die and finally gave up, gathered his possessions and left. Burden freed himself, went to a local hospital and received treatment for his injuries.
Become a Front Page Detective
Sign up to receive breaking
Front Page Detectives
news and exclusive investigations.
More Stories