The 'I-95 Killer' left a trail of bodies along the East Coast and managed to always stay one step ahead of the cops.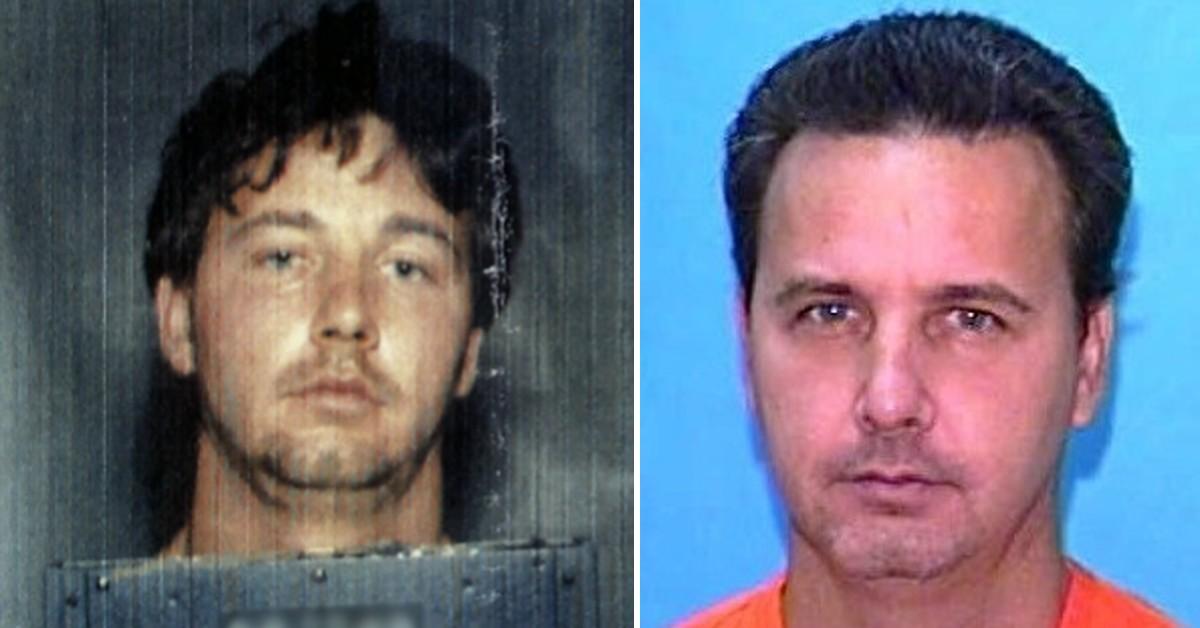 On the East Coast, a less scenic version of California's famous Highway 1 stretches from northern Maine to the tip of Florida. Interstate 95 is the main highway on the eastern seaboard. Just off I-95, the bodies of six men were recovered within a few months— their remains stretched from Maryland to Florida.
The "I-95 Killer" was pursued by the FBI, and his killing spree ended at a labor pool office in Jacksonville, Florida.
Article continues below advertisement
The victims had little in common, but they sought sex from the same man, Gary Ray Bowles. All of them fought for their lives after being ambushed.
Bowles killed for profit, stealing vehicles and credit cards, but he also murdered out of hatred. His victims were gay men who he despised. He appeared to offer sex or companionship, then wormed his way into his victim's lives, living with several of them before he attacked.
Bowles' story is one of abuse, violence and a string of hate crimes. The FBI got involved early, as the murders spanned three states and showed no signs of slowing.
Article continues below advertisement
In November 1994, the FBI captured Bowles in Jacksonville. At the time of his arrest, the FBI wanted him for the murder of Walter Jamelle "Jay) Hinton but suspected Bowles in five other homicides.
Bowles wasn't clever about hiding his crimes. Authorities found his fingerprints and probation papers at one of the murder scenes.
His true survival skill was fleeing and hiding his tracks long enough to evade arrest.
Article continues below advertisement
According to Bowles, his rage stemmed from an incident with a former girlfriend who, when she found out he was a sex worker, aborted his child. Bowles claimed her rejection broke him, but his violent life pointed instead to a long pattern of rage and mayhem.
SON OF A COAL MINER
Bowles grew up poor in rural West Virginia. He was born one state away, in small-town Clifton Forge, Virginia, the son of a coal miner who died from black lung disease six months before his birth on Jan. 25, 1962. Bowles childhood was dominated by a violent, alcoholic stepfather who beat his wife and both his stepsons.
Article continues below advertisement
Although his early years were relatively stable, according to TruTV, around the age of 7 the first of a string of stepfathers began beating Bowles and his older brother. The beatings were severe enough to land his mom in the hospital more than once and drove Bowles to begin experimenting with drugs at a young age.
He reportedly began sniffing glue and paint at the age of 10, then branched out to other drugs as he grew into a teen. He dropped out of school sometime in junior high.
Around the age of 13, Bowles decided to stand up to the man who made his family's life hell. He and his brother got a rock and went after their stepfather in a violent mix of revenge and self-protection. Afterward, his mother took the stepdad's side and Bowles couldn't forgive her.
Article continues below advertisement
Bowles hit the streets and scratched out a living. Like most homeless young teens, he had no means to support himself, so he took up prostitution after a motorist picked him up and gave him money for sex. The man told the teenager he could easily hustle men for sex, Bowles later told detectives.
His survival tactic allowed him to live independently but bore a deep hole of rage into his psyche. He continued to struggle with a stable home for the rest of his life, and his violent impulses destabilized all his relationships with women.
Bowles was not gay but hustled men for sex because it was what he knew how to do.
Article continues below advertisement
A HISTORY OF VIOLENCE
Just 20 years old, Bowles was first arrested for a crime he committed in June 1982. That summer, he'd attacked and raped his girlfriend, who pressed charges. He was arrested, tried and convicted for aggravated battery intending harm, then given three years in prison beginning September 1982.
Although the second sentence was for eight years, he was out in under three.
In July 1991, Bowles was convicted and sentenced for three separate crimes—grand theft auto, unarmed robbery and grand theft—amounting to 14 years behind bars.
Article continues below advertisement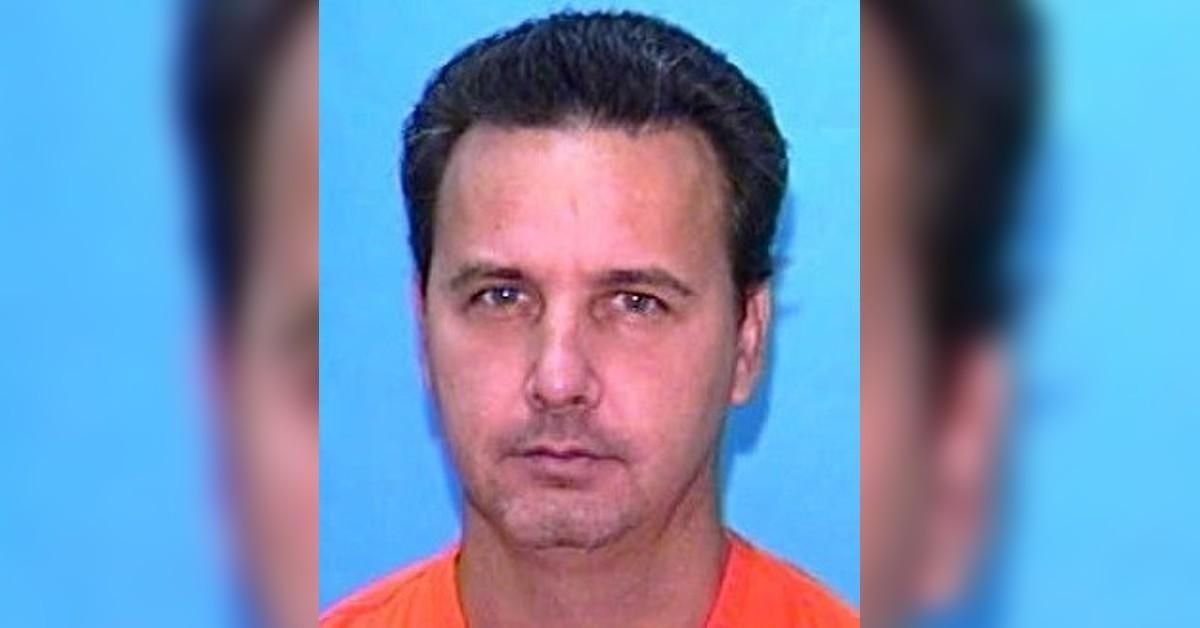 One crime involved him robbing a woman on the street, pushing her down and grabbing her purse, then running. He was tracked down and arrested. He was sentenced to four years in prison in Volusia County, Florida. He served two, according to Murderpedia.
Article continues below advertisement
In total, Bowles, the hustler, was in and out of the Florida penal system nearly continuously between 1982 and 1993, spending most of his twenties incarcerated for various violent crimes.
FREEDOM IN FLORIDA
On Dec. 30, 1993, Bowles had done his time. He walked out of the Florida prison system and headed back to a place he knew well. He took up residence in a motel in Jacksonville, not far from the beach.
As usual, Bowles went hustling for someplace more permanent to call home. The next few months would take him on an odyssey from Florida to Maryland, but eventually, he returned to Jacksonville where he met Hinton either on the beach or at his usual hunting ground, the nearest gay bar, in November 1994.
Article continues below advertisement
The two men began a relationship based on sex in exchange for housing. Both liked to party, and Bowles particularly liked to drink. Hinton was a 42-year-old florist.
Bowles helped Hinton move into a new trailer home and got an offer for a temporary place to stay. Based on a later confession, the events leading to the murder of Hinton unfolded in that trailer over the next two weeks as the two men roomed together.
Article continues below advertisement
Hinton's friend, Rick, was visiting briefly. While Jay was at work, Bowles and Rick smoked weed and drank steadily on the afternoon of Nov. 16, 1994. After Hinton got home from work, he drove Rick to the train station with Bowles riding along. The three drank and smoked more dope, waiting for the train to pull into the station, then Rick departed.
Back at the trailer, the two continued to drink until Jay went to sleep.
Bowles reported in his confession that darkness came over him, and he "snapped." The FBI believed, based on similar crimes, it is more likely he took his next actions based on habit and predilection for killing. He was known to sneak up on his victims from behind.
Or, he was angry due to an earlier incident in which Hinton had asked him to move out after he'd insulted a friend of Hinton's.
Article continues below advertisement
THE KILLING OF HINTON
That night, Bowles crept into Hinton's room and attacked him. Bowles recalled he went outside and dug a cinderblock out of the yard. He re-entered the trailer, set the stone on the kitchen table and paused for a moment. Then he walked into Hinton's bedroom and, seeing his friend asleep, dropped the stone on his head. The blow caused Hinton to fall out of the bed, crushed his forehead and cheekbone, but did not kill him.
Jay awoke, tried to fight Bowles off, and lost. The man he'd helped by giving him a place to stay stuffed toilet paper and a rag down his throat. He strangled Hinton, covered him with a blanket, and returned his body to the bed where he left him.
According to court transcripts, Bowles recounted decisions that would later come to define his adult life — beat, kill and rob. After he murdered Hinton, Bowles stole his car and, by some accounts his watch, and drove off.
Article continues below advertisement
He told authorities he brought a homeless woman back to the trailer but neither entered Hinton's bedroom. He left with her and returned to live at the motel that had been his home before he ever encountered Jay, at Jacksonville Beach. The FBI caught up with him in the waiting room of an employment service, where day laborers gathered hoping for a job.
As Bowles began to talk, he told of how he murdered two other men in one day, months earlier. Their names were John Roberts and Albert Morris.
Article continues below advertisement
BLOOD SPATTER
Roberts was 59 years old and living in a comfortable oceanside home in Daytona Beach, Florida, when he encountered the man who would take his life. He offered Bowles a place to stay, likely in exchange for sex. Bowles, who was 32-years-old and chronically homeless, accepted.
April 14, 1994, Bowles and Roberts got into an argument. It ended with the younger man picking up a lamp and bludgeoning Roberts with its base, then beating, choking and strangling his victim.
Article continues below advertisement
When police found Roberts' body, the man was lying on his living room floor, one finger nearly severed, dead from asphyxiation. He had a significant head wound, and blood splattered the walls and carpet, enough to leave a deep trail of crimson from the living room to the bedroom, according to The Florida-Times Union.
Article continues below advertisement
It wasn't a difficult crime to solve. Detectives found Bowles probation papers at Roberts' house, along with fingerprints. In looking over phone records, they discovered Bowles had placed several calls to his family from the residence. Bowles used the dead man's credit cards, or tried to, shortly after Roberts' body was discovered.
THE 'I-95 KILLER' GETS HIS NAME
In Silver Spring, Maryland, not far from the I-95 corridor, another murder victim was found, also in his own home. His friends recalled seeing David Jarman, 38, at a gay bar in DC on April 13, 1994, consorting with a man who fit Bowles description. The credit card receipt Jarman left that night to pay for drinks had a signature that matched Bowles.
Article continues below advertisement
Jarman's body was found the next day by a maintenance man. He'd been strangled after taking a terrible beating and left in his basement. The dead man's car was stolen, along with his credit cards.
Based on the manner of killing and a physical description of the man last seen with Jarman, the feds were certain Bowles had struck again. They were unable to catch up with him, and lost his trail until the next killing, three weeks later.
On May 5, a man's remains were found behind a shed at a golf course. The victim was 72-year-old Milton Bradley, who had died from strangulation, having his mouth stuffed like the other victims, this time with leaves and dirt. The locals grieved, as Bradley had been known as a "gentle soul," beloved in his community, and a World War II veteran.
Article continues below advertisement
Bradley was not gay but liked to stop in at various bars to have a drink. He had the terrible luck of encountering Bowles at a bar called Faces in downtown Savannah.
The Savannah Morning News reported Bradley suffered a major head wound during the war, leading to a lobotomy. He was gullible, generous and would have readily taken Bowles into his good graces. Authorities suspected Bowles after they found his palm print at the murder scene.
Article continues below advertisement
Following interviews with Bradley's friends and family, they got a description of a white man in his 30s, about 5-feet-9-inches tall, and 150 pounds—a match to their suspect.
Bowles fled Savannah, having stolen Bradley's credit cards.
MORE VICTIMS
Two weeks after the body of the elderly war veteran was found, another murder suggested Bowles was back in Florida. Thirty-seven-year-old Morris was dead, having suffered blunt force trauma, a gunshot wound and strangulation. He was found in his trailer in Nassau County, Florida, a towel shoved down his throat.
Morris' car was missing, along with his wallet. The victim frequented gay bars.
Article continues below advertisement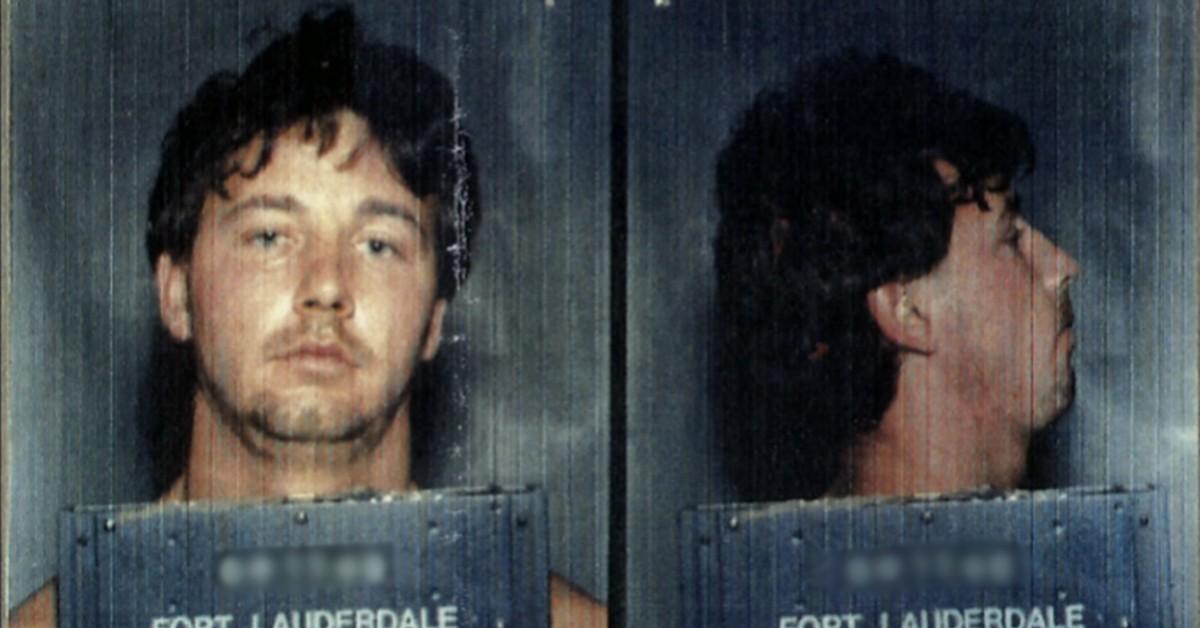 Authorities believed Morris was killed during a fight not far from the bar where he was seen drinking. Witnesses reported Bowles and Albert were tossed out of the bar after getting into an argument.
But there would be another victim before Bowles was apprehended, after nearly nine months of eluding the FBI and state authorities.
Article continues below advertisement
In May, 47-year-old Alverson Carter, Jr, who hailed from Atlanta was found in his home deceased. The murder scene had all the hallmarks of the I-95 killer, who had once again stolen the victim's vehicle and credit cards. Later evidence suggested Bowles lived with Carter for a week prior to the murder.
Three days after Carter's body was found, police identified his stolen vehicle in Jacksonville.
In July, Bowles was featured on a segment of "America's Most Wanted." Multiple viewers dialed in to say they'd seen him, but he continued to evade authorities that summer. The FBI and police had plenty of evidence, but Bowles managed to stay one step ahead.
Article continues below advertisement
QUICK APPREHENSION, SLOW JUSTICE
Bowles was arrested in connection with a local murder investigation, according to the FBI. He was questioned on Nov. 22. 1994, in Jacksonville Beach, Florida, near the bar where he'd met Hinton, under the name "Timothy Whitfield," according to The Washington Post.
He confessed, admitting to killing Hinton, and telling the cops his real name was Gary Ray Bowles.
But it would be 25 years before he would face justice.
Article continues below advertisement
Bowles pleaded guilty to one count of first-degree murder on May 16, 1996, about two years after he killed Morris. He was originally sentenced to death in September 1996, but the Florida Supreme Court reversed this sentencing decision, sending the case back to the Circuit Court.
The I-95 Killer was resentenced with the death penalty by jury almost exactly three years later. Bowles filed several appeals in 2001, 2002, 2005, and 2006—all were denied.
Bowles spent the last 25 years of his life in prison and faced his executioner on Aug. 22, 2019. He was 57 years old and ate his last meal of three cheeseburgers, french fries and bacon, waking up "in good spirits" on the day he was set to die, according to The Florida Times-Union. He was the first person executed in Volusia County since Aileen Wuornos, the notorious serial killer, was put to death in 2002.
Twenty-nine people witnessed the "I-95 Killer" die by lethal injection. None of Bowles' family came, just as none had ever visited him in prison.
Become a Front Page Detective
Sign up to receive breaking
Front Page Detectives
news and exclusive investigations.
More Stories