He led police to the bodies left in abandoned Indiana houses. It confirmed he was a serial killer.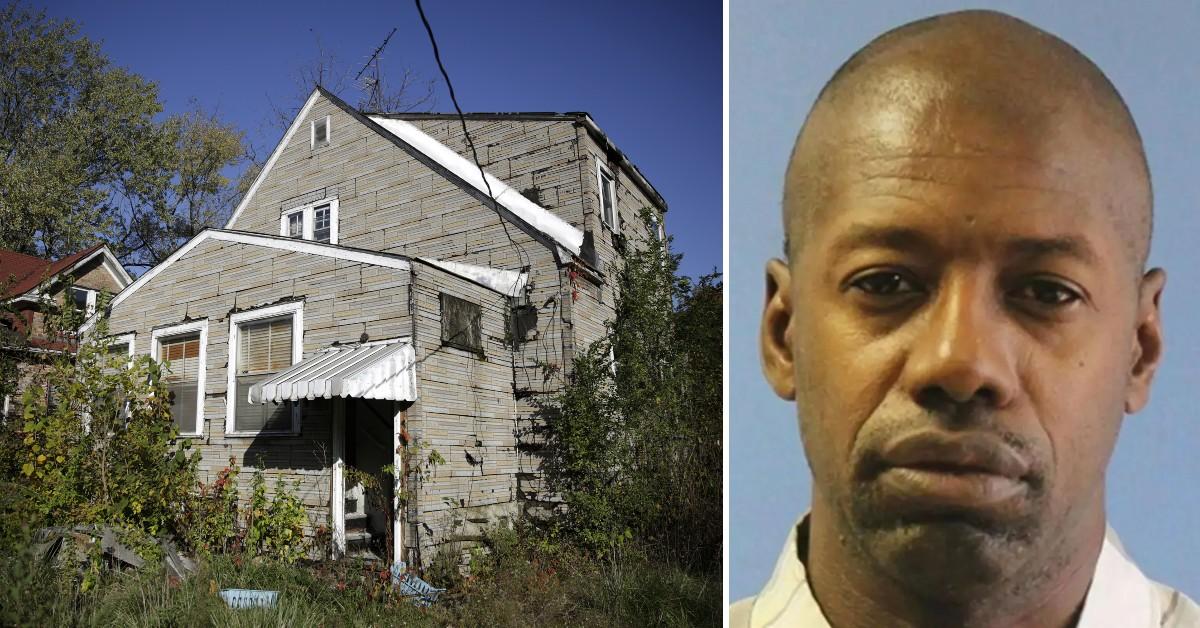 One of the charges Darren Deon Vann was convicted for was "battery by bodily waste." That was the least of his crimes. It was perpetrated against a corrections officer after he was jailed.
Article continues below advertisement
Before it was over, Vann would lead cops to six bodies in various abandoned houses in several neighborhoods in Gary, Indiana, in 2014. His confessions were only the tip of an iceberg, as he claimed during interrogation that he'd been killing a lot more and for a lot longer.
Vann is suspected in 18 unsolved slayings in Gary between 1990 and 2008. He is a prime suspect due to the distribution of the murders, the time and other details related to the murder scenes, including profiles of the victims.
Article continues below advertisement
Seven women, ranging in age from teenagers to a 53-year-old, were murdered in 2014, between January and October. Their bodies were not discovered until Vann led authorities to their exact whereabouts. All of the women were making a living as sex workers, and many were struggling with drug addiction.
In January 2019, the city of Gary razed the abandoned buildings where the victims' remains were discovered. The Gary Mayor, Karen Freeman-Wilson, commented that the step might bring some consolation to the families and that, "It's the least the city can do," according to the Northwest Indiana Times.
Article continues below advertisement
Several of the women had been missing for nearly a year. The last victim, Afrikka Hardy, was just out of high school when she met up with Vann through an escort service.
It was the victim that helped police catch a serial killer.
AFRIKKA HARDY
Hardy moved to the Chicago area shortly after she graduated from high school in Aurora, Colorado. She was described as vivacious and musical, with a lovely singing voice.
She'd left the Denver suburb where she'd lived with her mother and aunt. She moved in with family on her dad's side, according to The New York Times.
Article continues below advertisement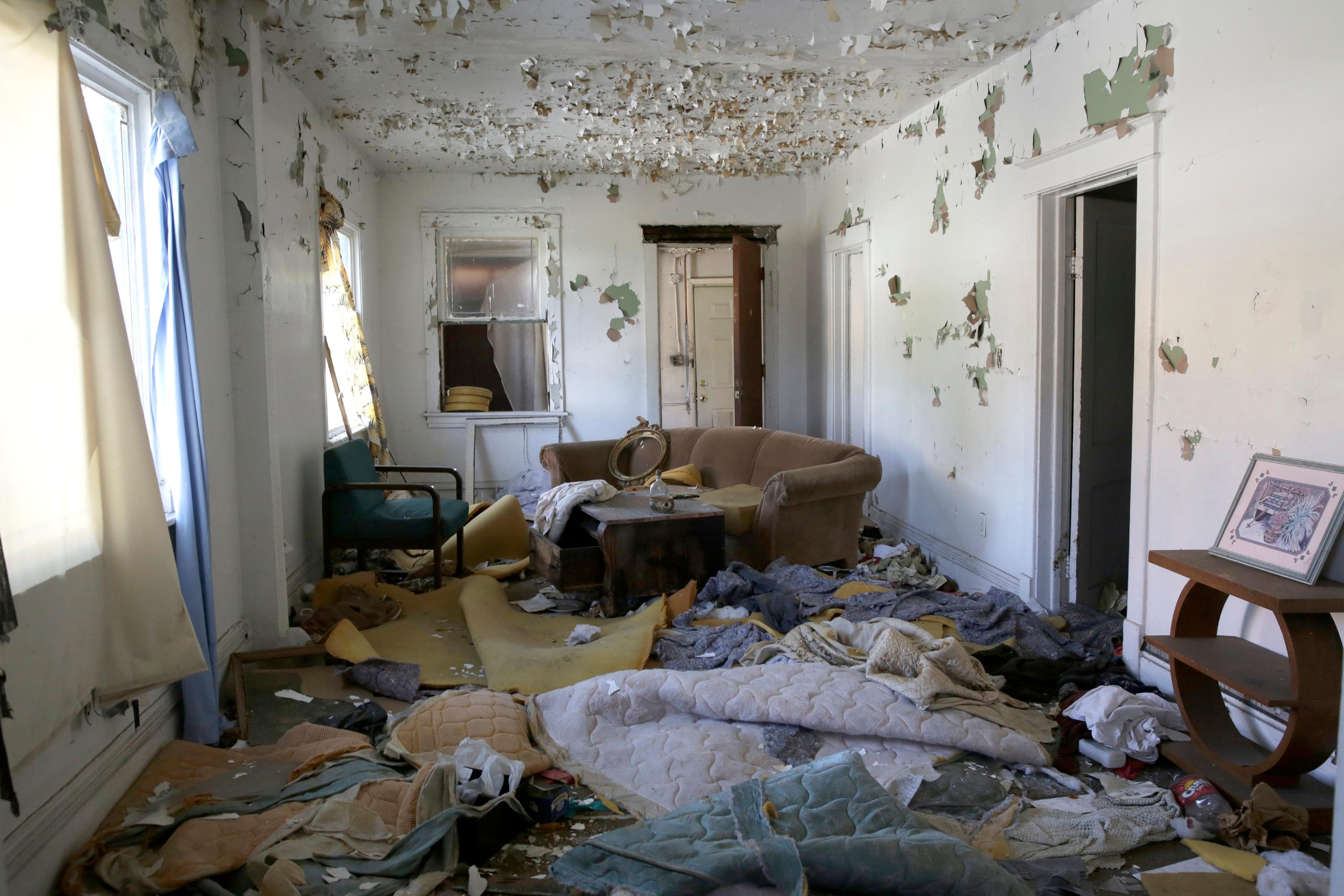 Hardy's closest family was her mom, Lori Townsend, and her aunt on her mom's side. She grew up with both of them. Her aunt, Mary Miller, told The Times she believed Hardy left the Denver area because "We were struggling." She also speculated, "I think Afrikka was lured into something. I think she was told something to where she would make money, and she would make it quick."
Article continues below advertisement
Hardy got what work she could find, taking gigs through an escort service that advertised in backpage.com, in which another female helped arrange dates for her.
On Oct. 17, 2014, the weather in Gary was typical for fall, in the 60s and breezy. As the day went on, the winds picked up. It was a clear, cool and blustery evening when Hardy met her date for the night in nearby Hammond, Indiana.
Article continues below advertisement
She'd been called to a job at Motel 6 on 179th street. She kept in touch with her contact person, using her pink cell phone. Her female contact began texting Hardy a little after 9 p.m. because she wasn't getting the usual type of communication she expected.
Getting no response, the woman and a male friend drove to Motel 6. When they entered the motel room, they found Hardy in the bathtub. She had been strangled to death. They contacted authorities, who were able to use phone records to link Hardy to Vann within days.
A HISTORY OF VIOLENCE
It is small comfort to Townsend that her daughter's death rooted out a serial killer, but she is thankful other victims were discovered after police tracked down Vann, according to Medium.
The evidence against Vann was damning, and it wasn't his first offense. He had a fairly extensive track record of violence against women, and he was a registered sex offender.
Article continues below advertisement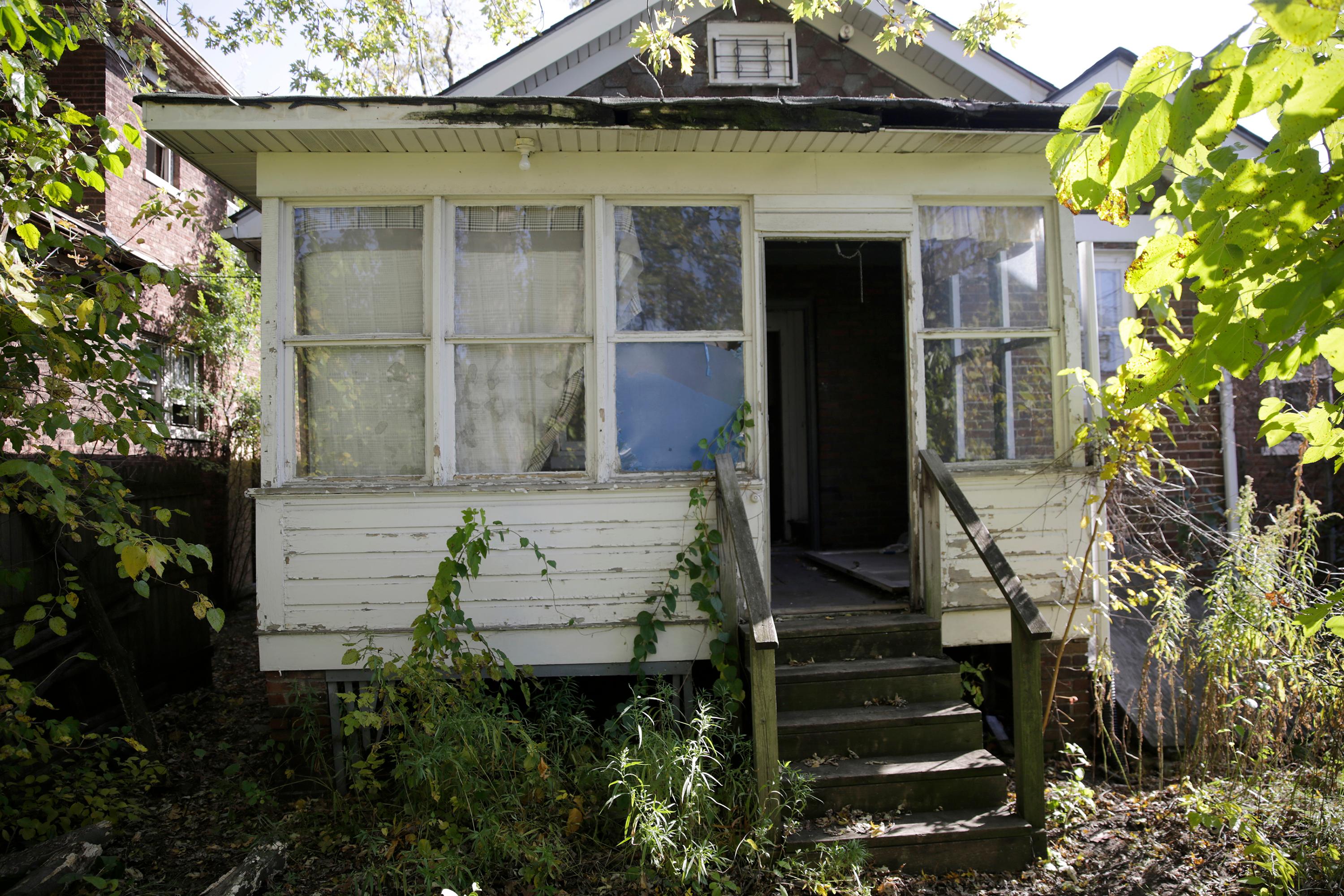 The state of Texas, where he'd previously resided, arrested him for rape and indicted him in July 2008 in connection to a sexual assault. After Texas locked him in prison for five years, they designated him a low-level sex offender for life—considered unlikely to re-offend.
Article continues below advertisement
This is despite the fact that Vann had a prior arrest, for which he served 90 days, for holding a women hostage in 2004.
In 2013, after he was released from prison in Texas, he moved to Gary.
After he was charged with Hardy's murder, the details of the crime came out in the media. It was then another woman stepped forward to report a horrifying nightmare she'd lived through at Vann's hands.
She was saved when a stranger came to her aid and fired a gun in the air.
Article continues below advertisement
THE SURVIVOR
She has never given her name, but the story she reports opens a window into what the last hours were like for Vann's other six other murder victims in Gary. The survivor was working as an escort in Sauk Village, Illinois, the hometown of Vann's brother, also in the Chicago area.
On Feb. 19, 2014, the escort arrived at Vann's brother's house, where he lived with his girlfriend and young children. Vann met her at the door wielding a knife, according to The Chicago Tribune, and forced her into the home. He raped her, then told her she could leave. But as she tried to, he raped her again.
The second time she attempted to leave, Vann tied her up and raped her again, according to The Tribune.
Article continues below advertisement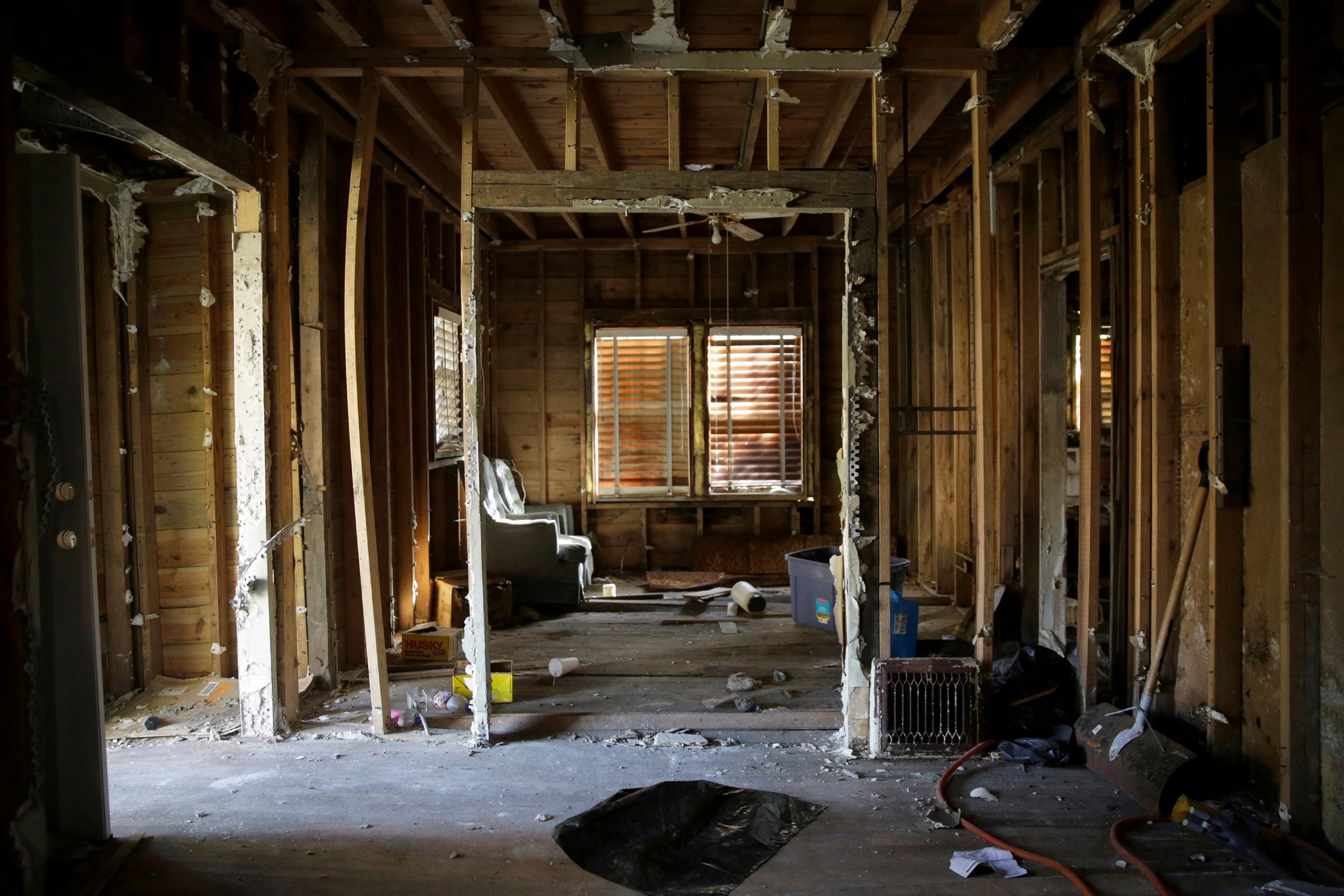 Vann held her for two hours before gagging the woman to prevent her screaming, then spirited her away in a vehicle after covering her with a coat, according to court records. He drove into Gary, just across the state line. The woman freed herself from the gag and began to scream.
Article continues below advertisement
Two bystanders witnessed what was happening and fired a shot into the air, according to court records, after which Vann exited his vehicle and ran away.
According to court records, the rape victim did not pursue filing charges beyond the initial statement to police. She stated she felt the officer taking her statement made her uncomfortable.
Physical evidence was collected at the hospital where she received treatment, however, and was used to convict Vann of rape and attempted murder.
Article continues below advertisement
ABANDONED BUILDINGS
Vann murdered at least six more women and left their bodies in vacant buildings frequented by drug addicts. The escorts Vann chose often struggled with drug addiction.
According to The New York Times, Gary had 10,000 vacant buildings, many of them residential, at the time Vann was killing women.
The city has since made efforts to deal with the problem but is overwhelmed with vacant homes due to a floundering economy and residents who've moved elsewhere for jobs the city can no longer offer. The city of Gary has officially stated about 20% of residential homes are uninhabited.
The other victims were found in five separate boarded-up houses.
Article continues below advertisement
Anith Jones, 35, was the only victim who was immediately reported missing to authorities. She was last seen on Oct. 8, 2014, but reported missing two days later. Her body was recovered 10 days after that in an abandoned house on 43rd Street. Jones grew up in Gary and lived there her whole life.
Tanya Gatlin, 27, had been missing since January 2014. Her body was found in the house next door to where Jones' remains were recovered. Sonya Billingsley, 53, of Gary, was also found in this house. She had been reported missing on Feb. 7, 2014h.
Teaira Batey left home to meet a friend in mid-January 2014, and her family waited until the end of the month before reporting her missing. Her remains were recovered on Oct. 19, 2014, in a vacant home on East 19th Avenue.
Article continues below advertisement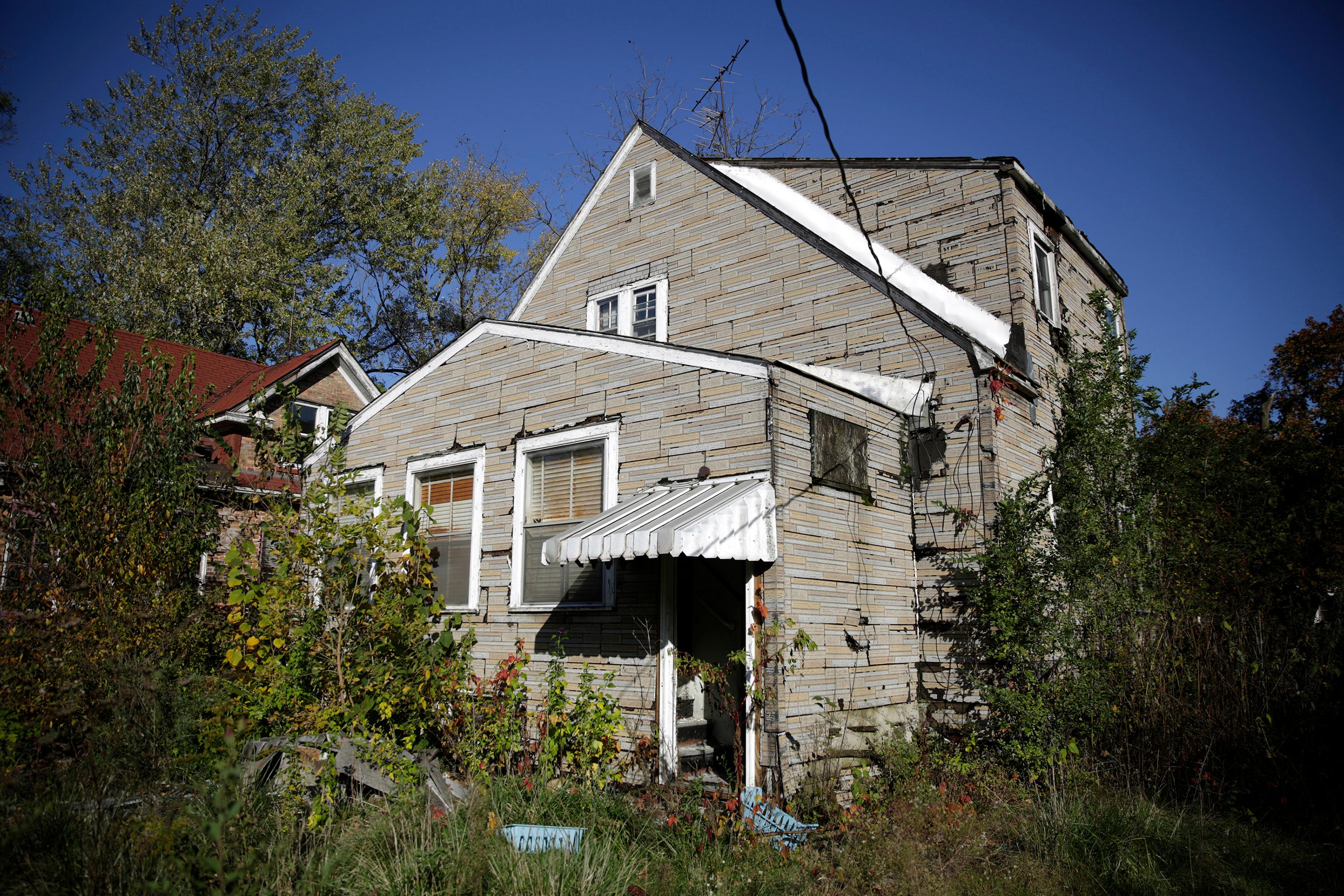 Kristine Williams was never reported missing, although her mother stated she hadn't heard from her since February 2014. Kristine was a mother of four. Her body was recovered from 4330 Massachusetts St.
Article continues below advertisement
Tracy Martin, 41, struggled with drug addiction, like many of the victims. There is evidence she fought back before she was choked and kicked to death, then left in a closet, according to The Chicago Tribune. She was reported missing on June 14 and her remains were identified in a house on 2200 Massachusetts Street.
MORE BODIES?
The Murder Accountability Project was founded in 2015 by Thomas Hargrove, who uses data to identify clusters of homicides in an attempt to link related murders by location, method, and other data. He's developed an algorithm that can help predict whether a serial killer might be operating in a given area.
Article continues below advertisement
In 2010, Hargrove contacted the Gary, Indiana police to tell them he believed a serial killer was operating there but received no response. It wasn't until 2014 that Vann murdered the seven known victims.
When he was arrested for Hardy's murder, he mentioned he'd been killing for decades.
For this reason, Hargrove, along with the coroner who examined the bodies of the seven murder victims in Gary, believes Vann may have more victims.
Article continues below advertisement
The Police Chief in Hammond has stated the investigation into further crimes will likely take years. John Doughty told The Guardian, "It could go back as far as 20 years based on some statements we have, but that has yet to be corroborated."
During his confession to Hardy's murder, and while he was detailing where the other six victims could be found, Vann made claims he'd been murdering women since the 1990s. Given his long history of violence against women, authorities could solve several more cases linked to Vann, who is now serving seven life sentences in the Wabash Valley Correctional Center.
Become a Front Page Detective
Sign up to receive breaking
Front Page Detectives
news and exclusive investigations.
More Stories