Serial killer used dating apps to lure women to their demise. Now, he'll be a prison inmate for life.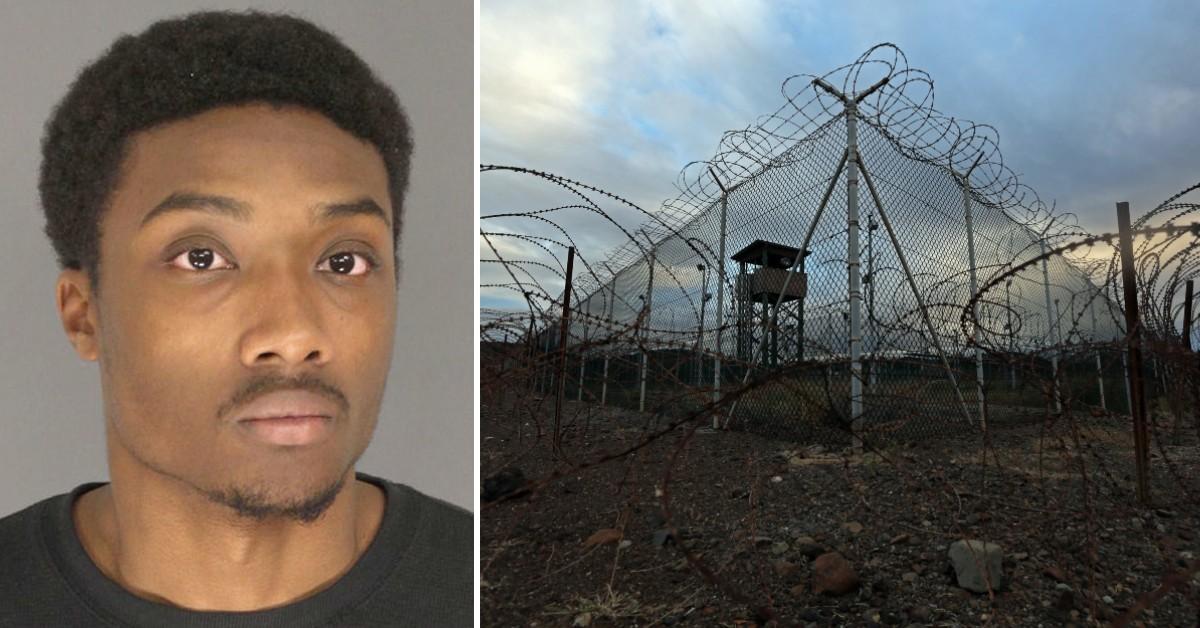 A North Jersey serial killer, within three months, lured women through online dating apps before strangling and killing them.
He'll never have the chance to hurt another woman again.
Article continues below advertisement
This month, a Superior Court Judge Mark S. Ali sentenced Khalil Wheeler-Weaver, 25, to 160 years in prison for the 2016 triple murders of Robin West, 19, Sarah Butler, 20, Joanne Brown, 33. Wheeler-Weaver was found guilty and convicted by a jury of three counts of murder, one count of attempted murder, counts of kidnapping, desecration of human remains and aggravated arson.
Wheeler-Weaver's arrest was credited to the resolve of the Butler family who connected with the defendant's profile on the dating website "Tagged" after her disappearance on Thanksgiving Day in 2016. Butler, a college student, was home to celebrate the holidays when she arranged to pick Wheeler-Weaver up with her parent's minivan.
Ironically, she had just sent the defendant a text asking if he was a serial killer just hours before she disappeared.
Article continues below advertisement
Butler's body was later discovered in the Eagle Rock Conservation under piles of sticks and leaves in West Orange, New Jersey, according to Essex County prosecutors.Butler's sister and a friend arranged to meet with Wheeler-Weaver at Panera Bread restaurant in Glen Ridge, New Jersey, where authorities waited and detained him.
At the time, he was not charged but considered a suspect.
Later, investigators connected the defendant to the disappearance of West on Aug. 31, 2016, whose body was found a month later in a charred, abandoned building set on fire by Wheeler-Weaver in Orange, New Jersey. On Dec. 5, 2016, Brown's body was discovered in an abandoned Orange house close to the defendant's residence with a similar modus operandi, according to prosecutors.
Article continues below advertisement
At first, investigators had difficulty connecting the dots because Wheeler-Weaver wore gloves and used condoms at all meetings with the women. Hence, there was almost no DNA evidence at all three crime scenes except under the fingernails of Butler.
However, investigators caught a break after one of Wheeler-Weaver's victims escaped from the defendant. Tiffany Taylor testified during the two-month trial she had met with Wheeler-Weaver on Nov. 15, 2016, awakened at the backseat of her friend's car with the defendant's hands around her throat. She convinced Wheeler-Weaver to return to the Ritz Motel in Elizabeth, New Jersey, where they had met earlier to get her phone. Upon arrival, Taylor locked herself in the restroom and called 911. However, before the police arrived, the defendant fled, and the police failed to follow up.
Article continues below advertisement
Investigators linked Wheeler-Weaver to online searches on the internet on how to make homemade poison. In addition, his geolocation data on his phone aligned with where he met all the victims and where all three bodies had been recovered, according to prosecutors.
When asked if he had anything to say, Wheeler-Weaver told the court he believed he was framed for the murders.
"The four were bright lights. Three had their lights extinguished forever. The fourth, while she survived, has forever had her life changed. Today, they and their families received a measure of justice," said acting Essex County Prosecutor Theodore N. Stephens II, according to North Jersey.com.
Article continues below advertisement
The victim's family members asked the court to impose the stiffest punishment for the defendant. The judge agreed and told the court the defendant is guaranteed never to walk free in society again. The sentence imposed received some applause in the courtroom.
"I will never forget her smile, her face, her walk, her desire to help homeless people. The world focuses on the last month of her life. She had a whole entire life before her demise. Hundreds of people were affected by her life and were saddened by her death," said West's mother Anita Mason during the victim impact statement, according to New York Post.
Wheeler-Weaver must serve 145 years in prison before being eligible for parole.
Become a Front Page Detective
Sign up to receive breaking
Front Page Detectives
news and exclusive investigations.
More Stories